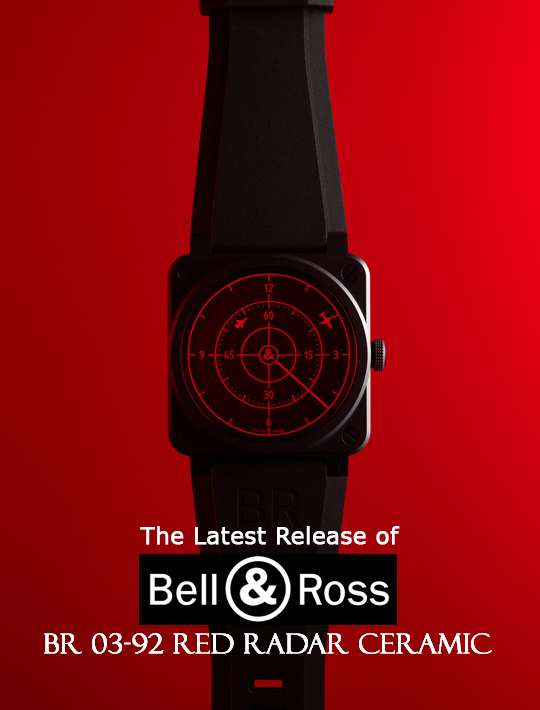 presented by

The Latest Release of Bell & Ross: BR 03-92 RED RADAR CERAMIC
Published by Sugar & Cream, Wednesday 30 June 2021
Text by Dinda Bestari, Image courtesy of Bell & Ross
Released in a limited edition of 999 pieces
Sejak didirikan pada 1994, aviation selalu menjadi gairah bagi jenama asal Prancis, Bell & Ross. Selama bertahun-tahun, jenama arloji ini telah menjadi tolok ukur terkemuka di bidang arloji instrumen. This watch is ready to help aviators and fashionistas look stylish!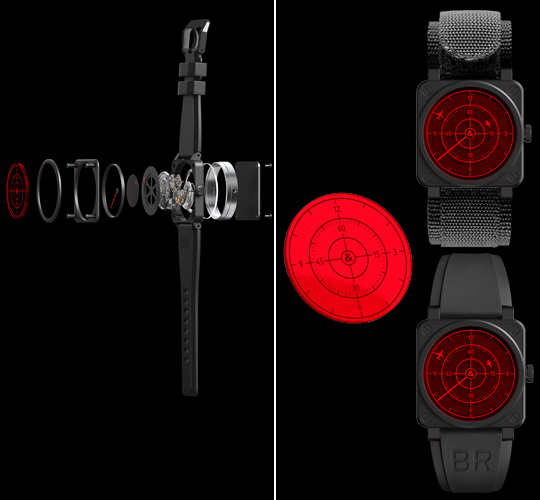 Dan di 2011, jenama ini meluncurkan Red Radar yang memesona. Unik dan inovatif, arloji futuristik ini mendapat inspirasi dari layar radar pesawat – dan telah meraih sukses besar. Tahun ini, Bell & Ross kembali dengan New Red Radar, menghadirkan BR 03-92 RED RADAR CERAMIC yang spektakuler. Arloji avant –  garde ini selain terinspirasi oleh layar radar, versi terbaru ini lebih modern dengan menyajikan interpretasi ulang inovatif sendiri pada sebuah tampilan arloji. Serta bertujuan untuk menemukan kembali milestone design dengan material baru, proporsi baru, dan tata letak yang lebih detail dan mudah dibaca. Pendatang baru ini mengadopsi casing BR 03 yang berdiameter 42 mm. Dan pada kesempatan ini Bell & Ross telah memilih untuk menggunakan keramik. Bahan berteknologi tinggi ini tahan gores, namun lembut saat disentuh.  Bell & Ross BR 03-92 RED RADAR CERAMIC edisi terbatas yang baru ini merupakan distilasi yang menyenangkan dan menarik dari semangat para aviator terhadap jenama ini.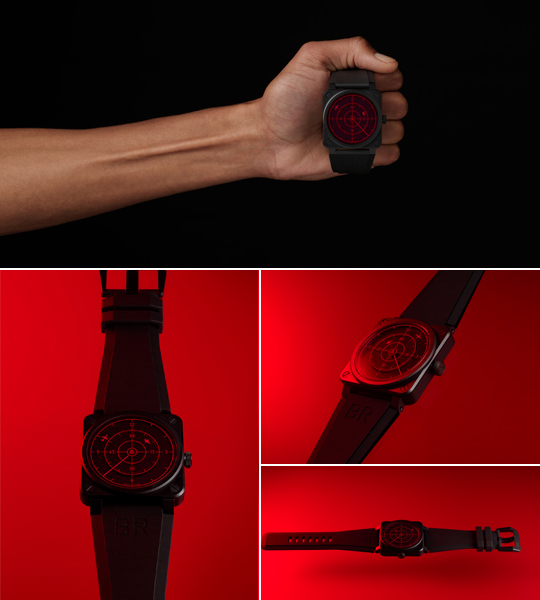 Tampilannya memecahkan kode pembuatan jam tangan tradisional dengan meninjau kembali grafik radar kontrol pesawat. 'Waktu' dapat dibaca melalui sistem cakram yang berputar, dikombinasikan dengan jarum analog. Dial atasnya dihias dan dilengkapi dengan kristal safir merah. Bell & Ross terus mengejar inovasi dan kinerja.


Presented by Interni Cipta Selaras
Bell & Ross BR 03-92 RED RADAR CERAMIC ini menggabungkan keunggulan dalam pembuatan jam dan desain. Contemporary yet sophisticated, menjadi aspek yang menarik bagi para kolektor arloji, penggemar desain mutakhir, dan penggemar pesawat terbang.