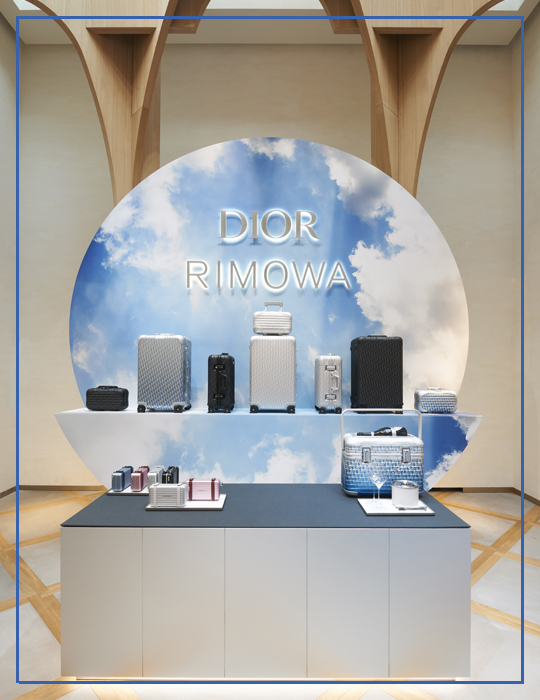 presented by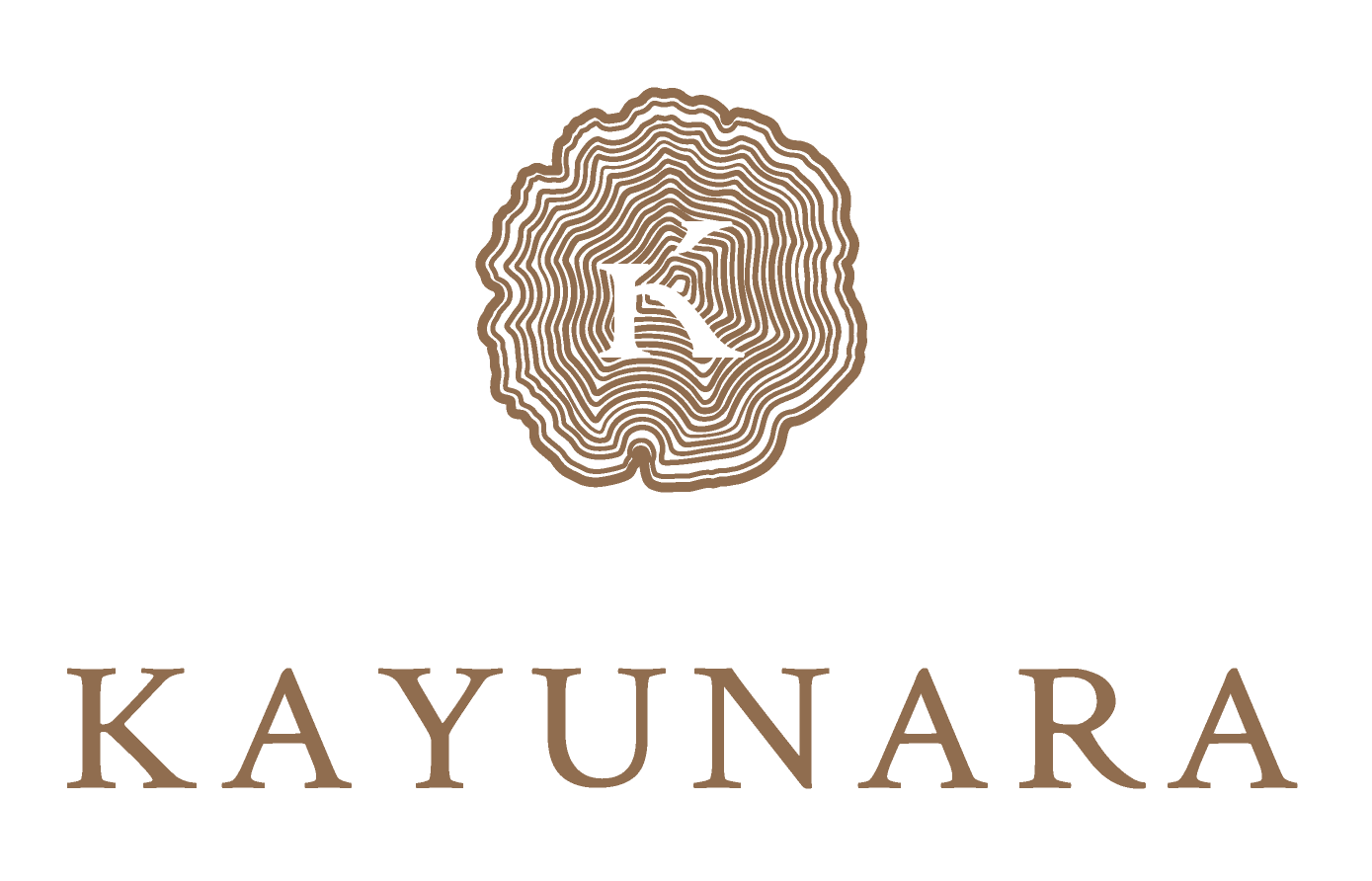 The Dior & Rimowa Capsule Collection
Published by Sugar & Cream, Monday 25 November 2019
Text by Astrid Lim, images courtesy of Dior
The Cocktail, The Collection and The VIP Guests 
Merayakan pre-launch kolaborasi Dior dan Rimowa melalui Capsule Collection, Dior mengadakan jamuan koktail pada 24 Oktober lalu di tengah-tengah toko barunya di Champs-Elysees.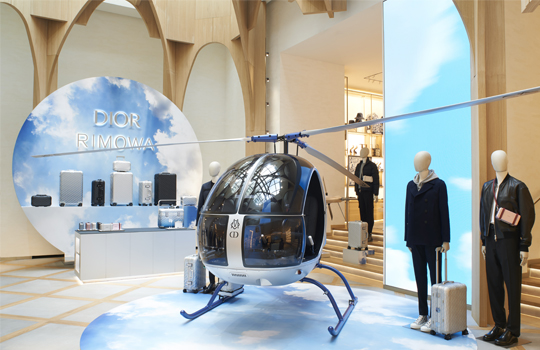 DIOR & RIMOWA MEN'S POP UP STORE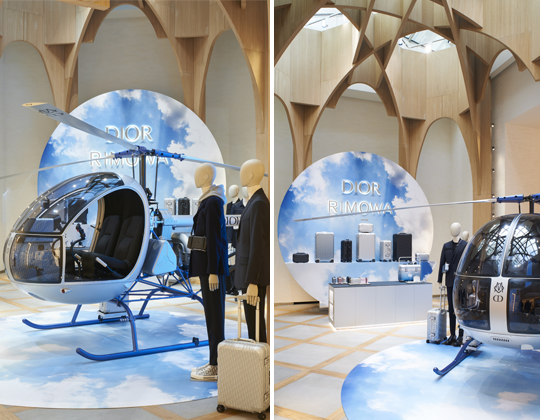 DIOR & RIMOWA MEN'S POP UP STORE 
Setting yang mewah menjadi latar belakang sempurna untuk kreasi Kim Jones yang didesain berkolaborasi dengan Rimowa. Mengikuti passion traveling Kim Jones, sebuah helikopter dengan logo Rimowa menyambut pengunjung di area masuk. Bagian interior dan tempat duduk kokpit dilapisi oleh kanvas dengan emblem Dior yang diciptakan oleh Marc Bohan tahun 1967. Instalasi bergaya modern ini nantinya akan dipamerkan juga di Parco Department Store di Tokyo, Shin Kong Place di Beijing, serta pop-up store di Miami dan butik Dior di Dubai dan Hong Kong.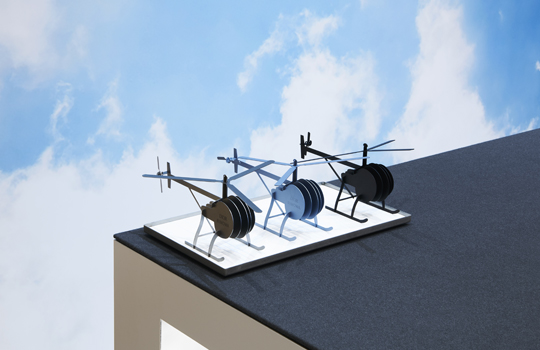 DIOR & RIMOWA MEN'S POP UP STORE 
Capsule collection terdiri dari koper "Cabin" dan "Trunk" serta "Hand Case" yang semuanya dibubuhi aksen Dior dan hadir dalam warna silver, matte black dan gradient blue. Kotak alumunium unik yang dinamakan "Personal" tersedia dalam warna biru, hitam, silver, dan pink, dengan tali kulit yang diembos "Chirstian Dior" serta interior yang bisa digunakan untuk menyimpan pernak-pernik dan aksesoris.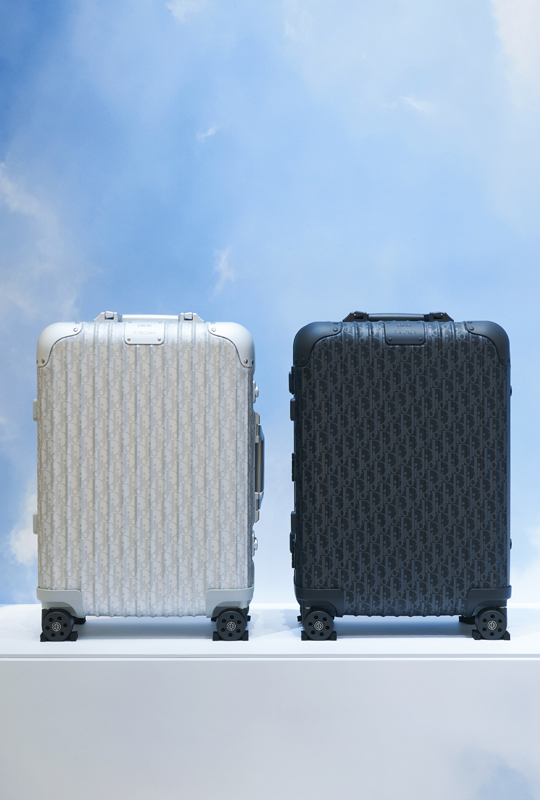 DIOR & RIMOWA MEN'S POP UP STORE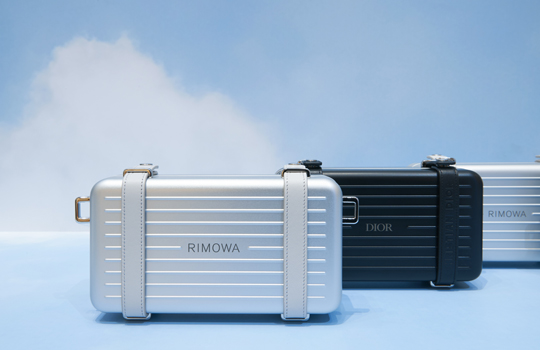 DIOR & RIMOWA MEN'S POP UP STORE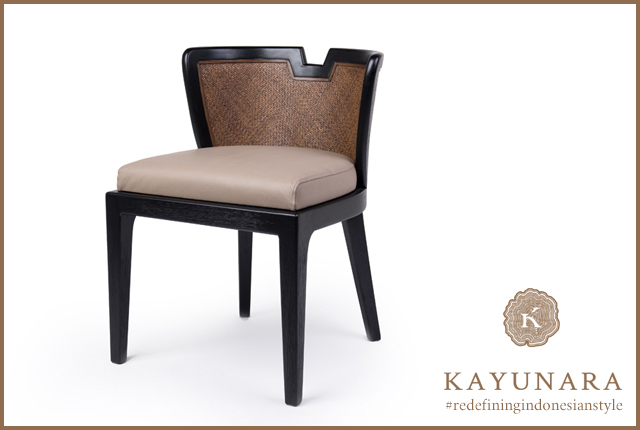 Presented by Kayunara
Beberapa item spesial dan eksklusif juga termasuk dalam koleksi ini, seperti "Champagne Case" yang fungsional dan modern, didesain untuk menyimpan satu botol champagne, dengan aksen pegangan dari kulit serta interior yang bisa menampung enam gelas champagne Dior Maison.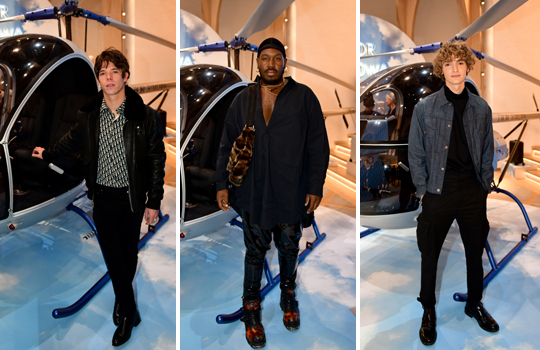 Phénix Brossard, Kiddy Smile, Vassili Schneider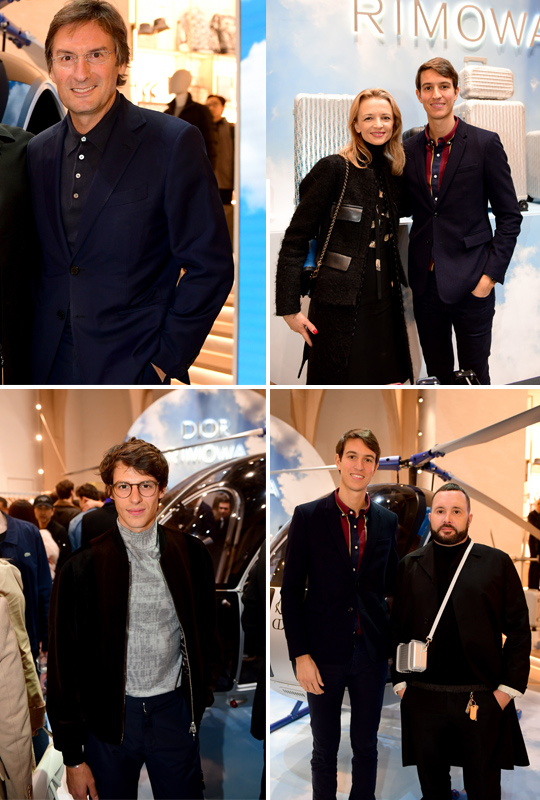 Pietro Beccari, Delphine et Alexandre Arnault, Germain Louvet, Kim Jones and Alexandre Arnault 
Dior and Rimowa Capsule Collection mengombinasikan proses inovatif untuk menerjemahkan warna langsung pada alumunium sehingga menciptakan nuansa yang vibrant. Setiap item dilengkapi oleh slipcover pelindung atau kotak yang dilapisi oleh motif awan. Motif celestial ini juga tampak di kantong belanja eksklusif yang dibubuhi signature "Dior and Rimowa".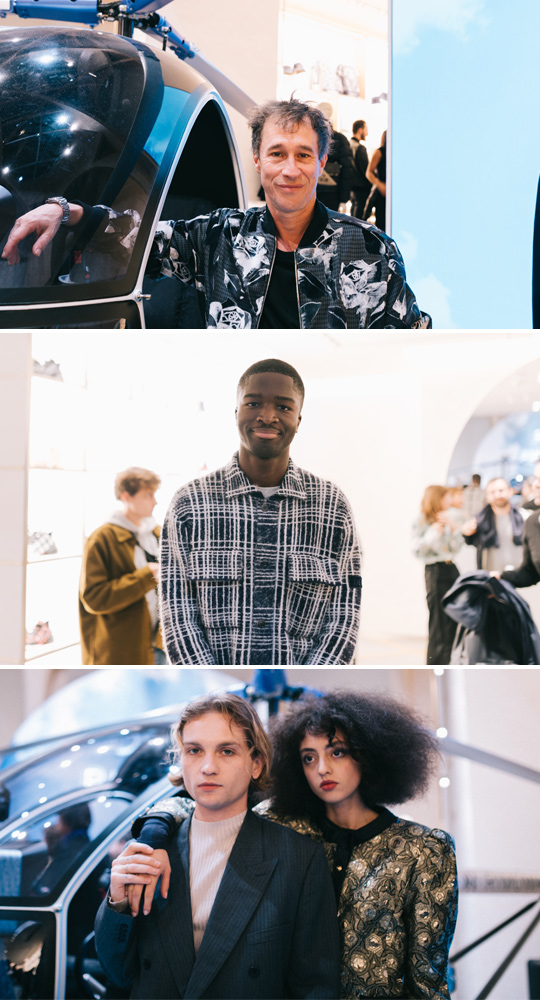 Bertrand Bonello, Stéphane Bak 2, Lukas Ionesca and Clara Benador