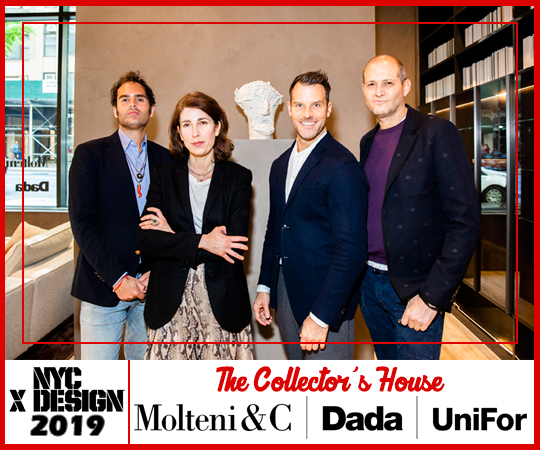 presented by

Molteni&C New York – The Collector's House
Published by Sugar & Cream, Tuesday 28 May 2019
Text by Dinda Bestari, image courtesy of Molteni & C
Molteni&C | Dada | UniFor Celebrates NYCxDESIGN 2019
Untuk acara NYCxDESIGN 2019,  Molteni & C | Dada | UniFor  , flagship store di Madison Avenue, New York menampilkan kolaborasi tiga label ternama yang menandai kualitas serta craftmanship asal Italia dan melambangkan sebuah kehidupan, mulai rumah pribadi hingga tatanan kontemporer ruang kantor.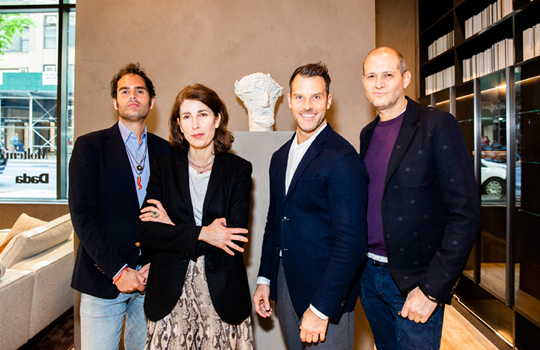 The Collector's House – Whitney Robinson, Caroline Corbetta, Shawn Henderson, dan William Pittel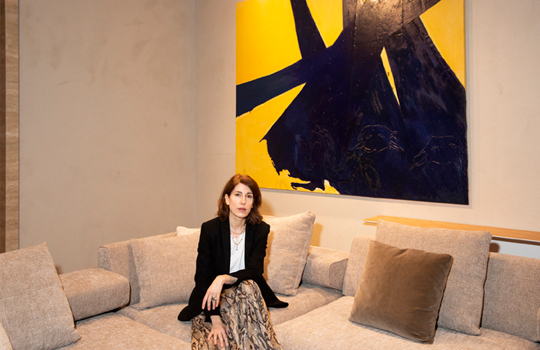 The Collector's House – Caroline Corbetta
A New Generation of Italian Artists.
Mei 2018 merupakan peresmian dan pembukaan Molteni & C flagship store terbaru di Madison Avenue: dua lantai dan lebih dari 1.200 meter persegi, dirancang ulang oleh Creative Director, Vincent Van Duysen, untuk memamerkan furnitur produksi oleh perusahaan Italia yang memiliki nilai sejarah. Ditambah "pertama": di samping karya yang terkenal, dan produk-produk baru yang ikonis, menampilkan karya seni oleh talenta muda Italia yang sedang naik daun. Desain, dikombinasikan dengan seni, menciptakan keseluruhan estetika di mana kedua bahasa ditingkatkan dan, bersama-sama, membangkitkan lingkungan rumah serta sekaligus menjadi tempat perlindungan yang intim dan juga berfungsi sebagai ruang sosial.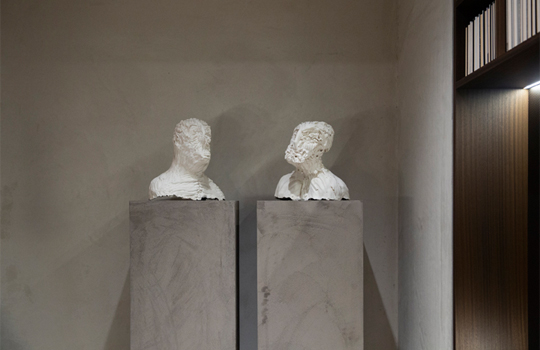 The Collector's House – Cleo Fariselli
Koleksi seni ideal yang mempromosikan karya generasi terbaru seniman Italia dengan publik yang luas dan cerdas, menawarkan pameran inovatif dan platform komersial dari bakat-bakat muda ini; tetapi The House Collector's juga merupakan koleksi 'nyata', yang berkembang dengan akuisisi baru di setiap tahap proyek. Museum ini dipimpin oleh Molteni Museum, pusat kreatif yang didirikan pada 2015 di samping kantor pusat perusahaan di Brianza dan menjadi pemenang Corporate Art Award 2017.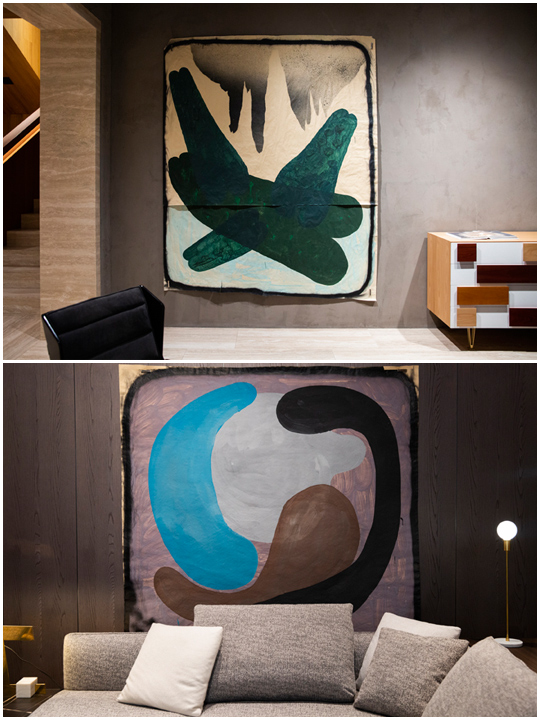 The Collector's House – Gianluca Concial di I Cugini Minchia 2018 dan Gianluca Concialdi – Alimena 2018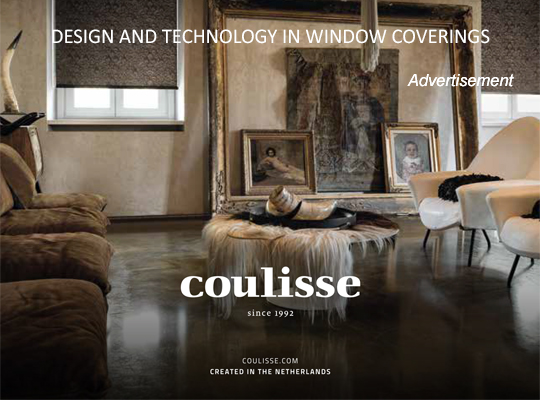 Presented by Coulisse
Proyek ini mencerminkan gaya hidup berbudaya yang sekarang bisa dilihat pada pameran terbaru di New York flagship store Molteni & C, dalam kemitraan dengan galeri seni Milan Clima, menampilkan karya-karya empat seniman paling menarik di kancah seni edgiest Italia: Gianluca Concialdi (1981),Cleo Fariselli (1982),Matteo Nasini (1976), dan Valerio Nicolai (1988).


The Collector' s House – Matteo Nasini Line 4 2015 dan Valerio Nicolai