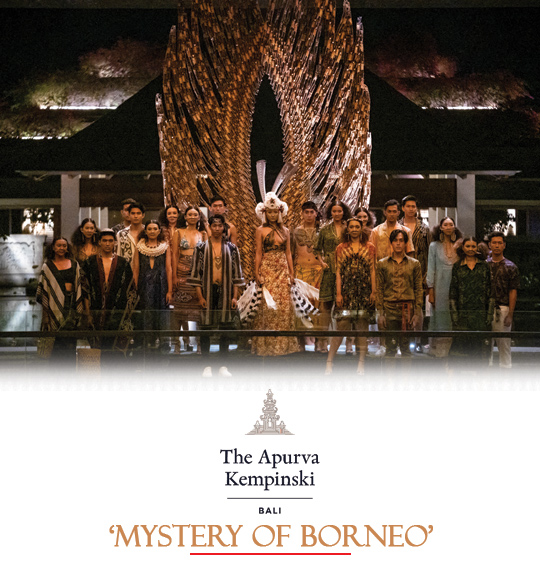 presented by

THE APURVA KEMPINSKI BALI – 'MYSTERY OF BORNEO'
Published by Sugar & Cream, Thursday 06 October 2022
Images courtesy of The Apurva Kempinski Bali
Kampanye 'Bhinneka Tunggal Ika' : Rayakan Tradisi dan Budaya Pulau Kalimantan
Keindahan tradisi dan budaya Kalimantan diangkat oleh The Apurva Kempinski Bali dalam kampanye Bhinneka Tunggal Ika kali ini. Melalui kampanye ini, The Apurva Kempinski Bali menggandeng desainer Franklin Firdaus yang berasal dari pulau Kalimantan, untuk menonjolkan kekayaan tradisi dan budaya warisan pulau itu.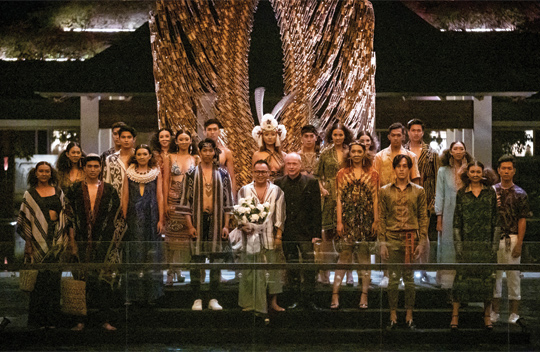 "Keindahan budaya pulau Kalimantan benar-benar terpancar melalui panggung kami bersama Franklin Firdaus. Kami berharap melalui acara ini, masyarakat dapat terus mengapresiasi dan melestarikan budaya Indonesia," ujar General Manager, Vincent Guironnet.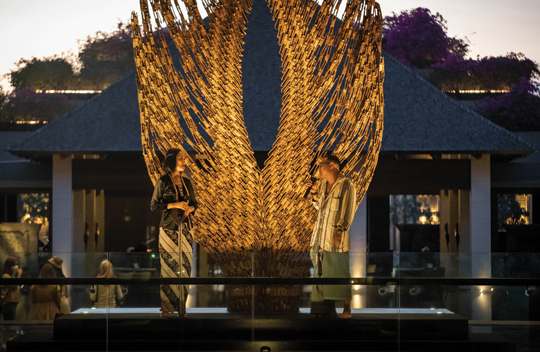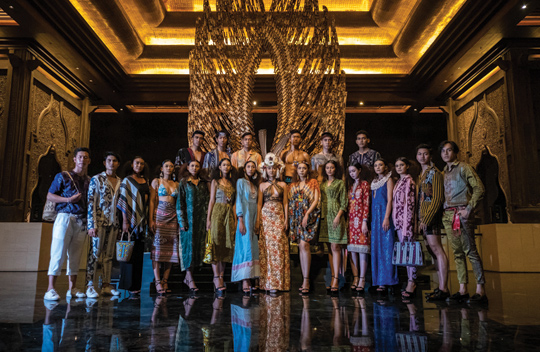 Dikenal lewat kiprahnya melalui label fashion Franksland, Franklin Firdaus menampilkan deretan busana yang terinspirasi dari warna dan budaya Kalimantan dalam peragaan busana bertajuk Mystery of Borneo di lobi Pendopo pada 3 September 2022 lalu. Di panggung tersebut, tampil berbagai busana yang menceritakan kisah-kisah pola yang berasal dari pulau tersebut. Mulai dari warna khas mereka, serta pesan tersembunyi yang terkandung dalam setiap desain disampaikan melalui panggung spektakuler ini. Sebagai perancang busana, Franklin Firdaus yang merupakan seniman otodidak ingin menyampaikan budaya, tradisi, dan misteri tempat ia dilahirkan dan dibesarkan.


Presented by Interni Cipta Selaras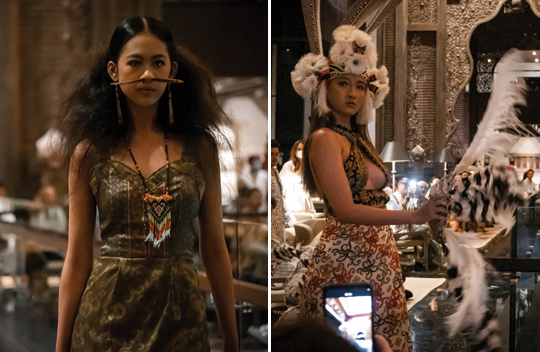 "Bhinneka Tunggal Ika – Artinya walaupun kita memiliki perbedaan, kita tetap satu, artinya meskipun ada beragam, Indonesia sebagai bangsa masih satu kesatuan. Dan bagi saya, Bhinneka Tunggal Ika ini adalah kombinasi kata yang sangat kuat yang menyatukan negara besar ini," kata Franklin Firdaus. "Sebagai perancang busana, saya merasa sangat menginspirasi. Jika kita ingin budaya ini dinikmati oleh generasi mendatang, kita harus terus melestarikannya. Pada akhirnya kita harus mulai dengan diri kita sendiri, dan menginspirasi orang-orang di sekitar kita," lanjutnya.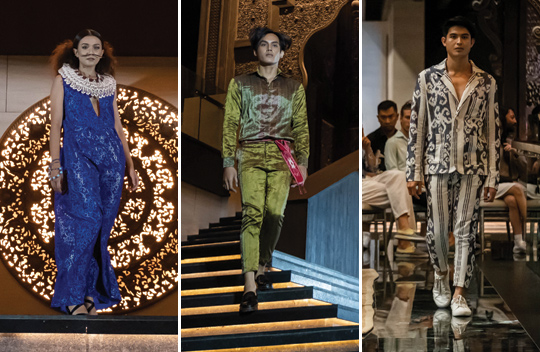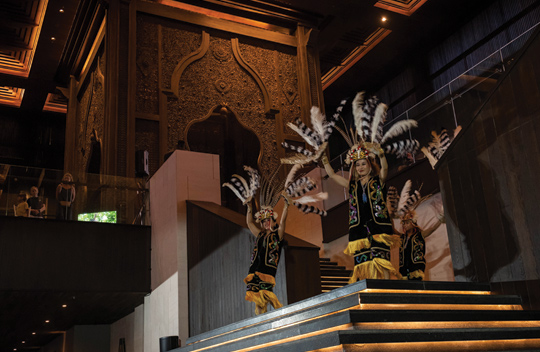 Tidak hanya melalui karya kolaborasi, The Apurva Kempinski Bali juga terus memperkenalkan budaya dan tradisi Indonesia dalam program Bhinneka Tunggal Ika yang berlangsung sepanjang tahun 2022, melalui kerajinan khas yang terinspirasi dari makanan tradisional pulau, kelas kerajinan tangan, serta cerita rakyat yang dibagikan. Di Jalak Family club, Anda dapat mengenal lebih jauh tentang tradisi dan budaya Kalimantan yang luar biasa. (DR)