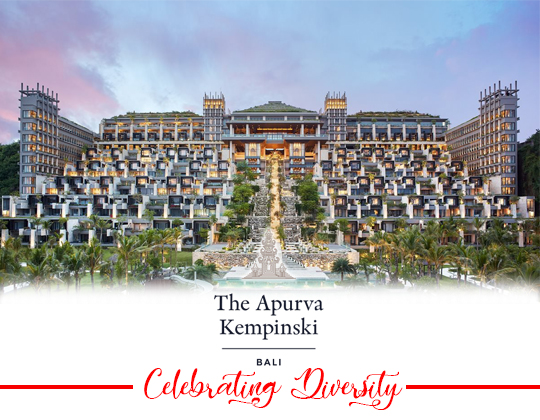 presented by

The Apurva Kempinski Bali Launches 'Celebrating Diversity' Campaign
Published by Sugar & Cream, Wednesday 03 February 2021
Text by Dira Rohmatun, images courtesy of The Apurva Kempinski Bali
Beautifully Short Videos Highlights The Rich Variety of People, Culture, and Heritage at Bali
Sebagai bentuk penghormatan akan kekayaan keberagaman Indonesia, The Apurva Kempinski Bali meluncurkan kampanye Celebrating Diversity dalam bentuk video apik, yang menangkap semangat Apurva dalam merayakan keragaman budaya, warisan, dan filosofi yang ditemukan di seluruh Indonesia. Mengungkapkan karakteristik unik dari hotel ini, yang dihadirkan untuk membuat pengalaman menginap tak terlupakan.
Kumpulan klip pendek ini diluncurkan di seluruh media dalam beberapa bulan mendatang, yang ditayangkan mulai Januari 2021 dengan menargetkan pasar Indonesia. Tahap kedua dari kampanye ini akan menjangkau pasar China mulai kuartal kedua, dilanjutkan ke seluruh dunia di akhir tahun.
"We are now pleased to launch this new video series that celebrates the diversity of Indonesia through unique guest experiences; highlights the diversity of our talented team; and brings our Kempinski brand pillars to life. This campaign will further ascertain our positioning as Bali's leading luxury resort," kata Vincent Guironnet, Manajer Umum The Apurva Kempinski Bali.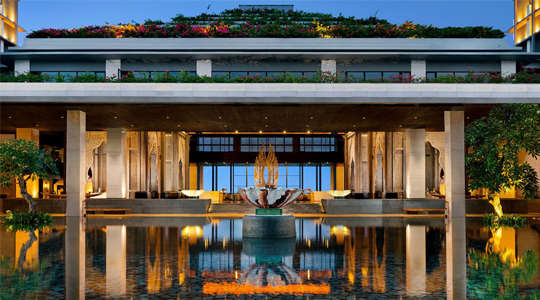 Video Celebrating Diversity ini mengisahkan perjalanan Kempinski Lady in Red yang ikonik, saat Ia menjelajahi empat pilar yang membuat The Apurva Kempinski Bali tampak unik. Yaitu Spectacular, Sensational, Curated, dan Serene. Karakteristik inilah yang membedakan The Apurva Kempinski Bali dengan yang lainnya. Di mana, hotel yang berada di puncak tebing Nusa Dua ini, menawarkan keramahan Bali dalam suasana yang menangkap esensi Indonesia – sambil mengacu pada sejarah 123 tahun Hotel Kempinski; a purveyor of classic European luxury sejak 1897.
Tentunya, dalam video ini juga mencerminkan semboyan Indonesia yaitu "Bhineka Tunggal Ika" yang berarti "Berbeda-Beda Tetapi Tetap Satu Jua". Tidak hanya sekedar frasa, tetapi menjadi identitas Indonesia yang memiliki 17.500 pulau, 300 kelompok etnis, dan 750 bahasa. Ungkapan yang telah ada sejak Kerajaan Majapahit, yang menguasai sebagian besar Indonesia dari abad ke-13 hingga ke-16 dan meninggalkan warisan pencapaian di dunia seni, desain, dan arsitektur.


Presented by Interni Cipta Selaras
Segala sesuatu di The Apurva Kempinski Bali telah dipilih dengan cermat untuk merayakan budaya, warisan dan filosofi dari era Majapahit. Ini terlihat dari arsitekturnya yang mencerminkan keindahan alam dan pura di Pulau Dewata. Seperti ruang interior mewah yang dibuat oleh pengrajin terbaik di Indonesia. Tak lupa, talenta dari tim multi-budaya dalam menyambut tamu dengan keramahan yang hangat.
Dengan 475 kamar yang tertata apik, suite ikonik dan vila eksklusif, enam gerai makan termasuk restoran akuarium pertama di Bali, spa dan pusat kebugaran dengan pemandangan laut, serta koleksi ruang pertemuan hingga ballroom seluas 1.076 m2, The Apurva Kempinski Bali menawarkan tamu banyak pilihan, yang membuat pengalaman menginap terasa semakin unik dan berkesan.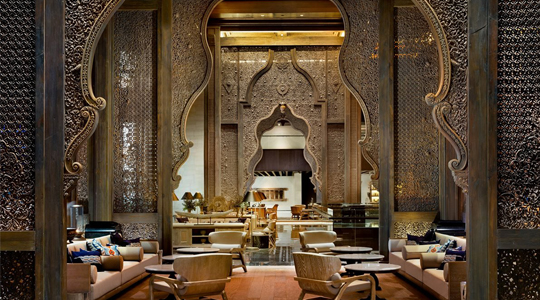 "From food and philosophy to art and architecture, Indonesia is rich and varied land where everything exists in harmony. At The Apurva Kempinski Bali, we celebrate this diversity every day, with nightly rituals and unique experiences that immerse guests into the heart of the destination," ujar Guironnet.
Video kampanye Celebrating Diversity dapat dilihat di halaman Facebook The Apurva Kempinski Bali: www.facebook.com/kempinskibali