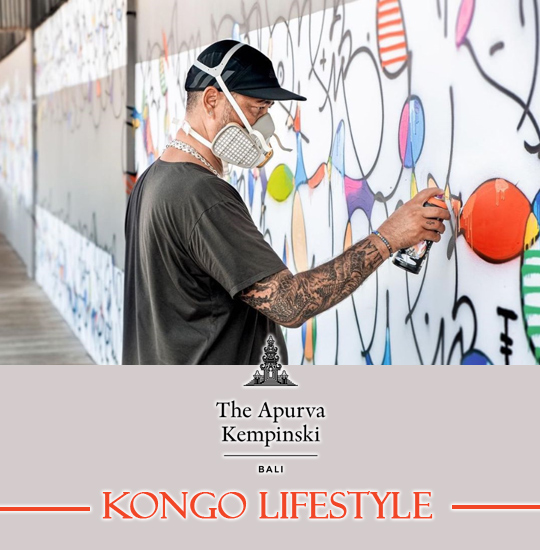 presented by

The Apurva Kempinski Bali: 'Kongo Lifestyle' (L'Atelier by Cyril Kongo)
Published by Sugar & Cream, Monday 05 July 2021
Text by Dira Rohmatun, images courtesy of The Apurva Kempinski Bali
The Renown Graffiti Artist Cyril Kongo Transforms A Blank Space at The Apurva Kempinski Bali into An Immersive Atelier
Setelah meresmikan studio esklusifnya di The Apurva Kempinski Bali dengan nama L'Atelier by Cyril Kongo, sang seniman grafiti ini membawa transformasi besar-besaran di seluruh area di lantai tertinggi The Apurva Kempinski Bali – mengubahnya menjadi interior artistik dengan serangkaian fitur luar biasa bernama Kongo Lifestyle.
Cyril Kongo membawa dimensi baru ke teras luar ruang studio dengan dinding abu-abu yang tak terlihat hingga fasad spektakuler yang semarak. Di Apurva, Kongo berhasil membawa seni grafitinya untuk memperlhatkan ruang al fresco yang misteriurs nan menakjubkan.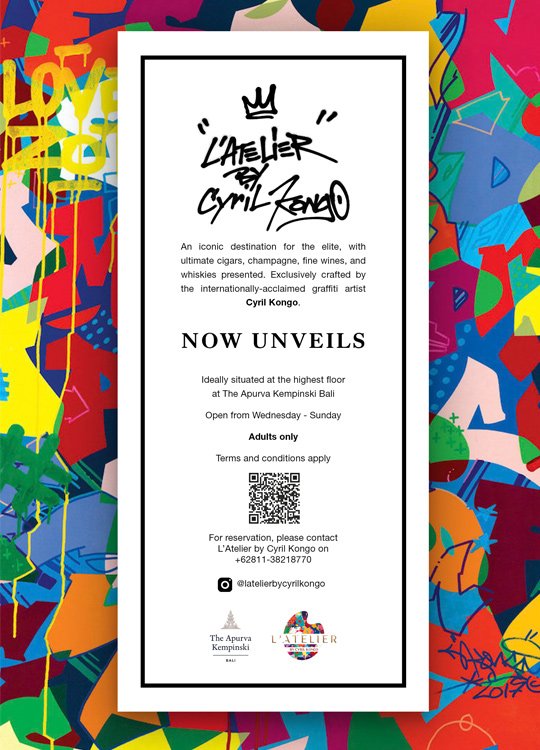 Seperti kecintaannya pada cerutu, terlihat dalam pemilihan awal koleksi of the world's premium Cuban cigars, yang pasti akan memikat para pencinta cerutu. Bukan hanya itu saja, champagne kelas atas yang eksotis, whiskies, dan fine wines disajikan bersama penampilan DJ dan piano dengan keindahan grafiti Kongo yang menambah suasana lebih spektakuler.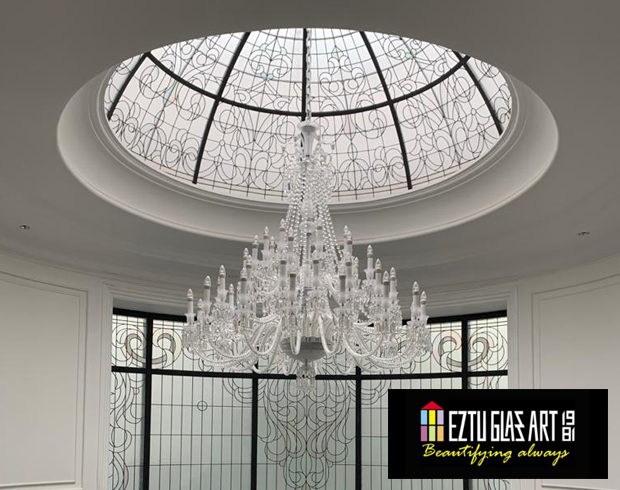 Presented by Eztu Glass
Terinspirasi oleh kesatuan dalam keragaman resor megah ini, Cyril Kongo telah menemukan panggung yang sempurna untuk membawa karya seni dan savoirfaire-nya ke Indonesia. Menyulap ruang seluas 144 m persegi menjadi studio ikonik dan artistik.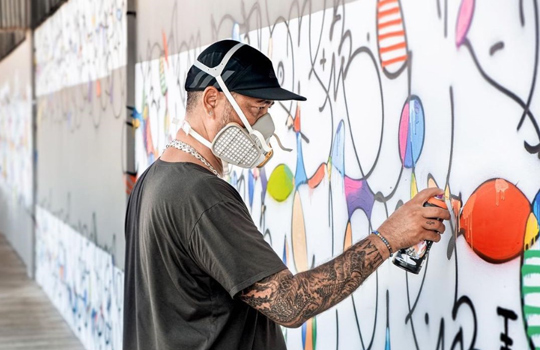 Kongo Lifestyle dapat dijumpai setiap hari Rabu hingga Minggu di lantai tertinggi The Apurva Kempinski Bali, dengan sajian beragam minuman yang mengguggah.
Untuk reservasi silakan hubungi L'Atelier by Cyril Kongo di +62 811-38218770.