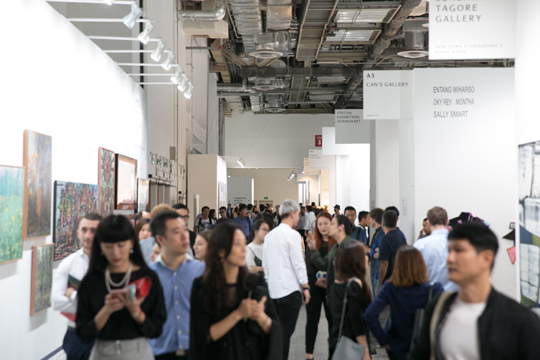 The 7 Edition – Art Stage Singapore 2017
Published by Sugar & Cream, Monday 30 January 2017
Strong Support and More Participants
Art Stage Singapore 2017 telah menutup edisi ketujuhnya dan sukses dilaksanakan selama empat hari dari tanggal 12 Januari sampai 15 Januari 2017 di Marina Bay Sands Expo and Convention Centre. Sebagai salah satu pekan seni terbesar di Asia Tenggara, Art Stage Singapore menarik sebanyak 33.200 pengunjung. Dukungan dan kehadiran kolektor dari Asia Tenggara, khususnya Indonesia, telah meningkat secara signifikan dibandingkan dengan edisi sebelumnya. Menunjukan bahwa upaya Art Stage Singapore dalam membuat seni lebih hidup telah memperlihatkan hasil yang positif. Banyaknya kolektor yang hadir, sebagian besar telah memberikan kontribusi terhadap penjualan yang sudah dilaksanakan sejak tanggal 11 Januari 2017, satu hari sebelum event ini dimulai.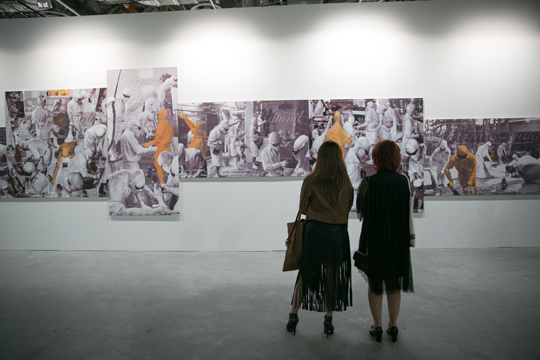 Banyak galeri yang baru pertama kali memamerkan karyanya mendapat keuntungan seperti Emmanuel Fremin Gallery New York meraup penjualan sebesar USD$270.000. Sedangkan Galerie OVO Taipei meraup sekitar USD$25.000. Indonesia juga mendapat decak kagum dari para kolektor, seperti karya Rudi Mantofani bersama Gajah Gallery Singapore terjual seharga S$280.000 hanya dalam 15 menit saat VIP Preview dibuka tanggal 11 Januari 2017. Sullivan + Strumpf berhasil memamerkan karya seniman Indonesia Irfan Hendrian dan seniman Australia Karen Black. Penjualan baik juga diraih oleh seniman Singapura John Clang bersama FOST Gallery. Beberapa galeri lainnya juga turut berkontribusi dalam membuat penjualan sukses dengan seniman-seniman mereka.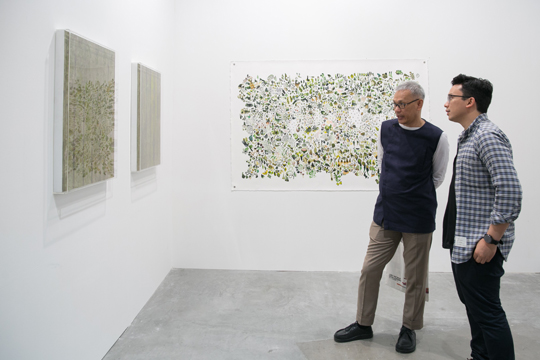 Pesta Art Stage Singapore juga menghadirkan Southeast Asia Forum dan menyajikan 24 karya dari 23 seniman internasional. Seminar berjudul Art + Money – A Dangerous Liaison? dengan speaker Alan Servals dan Prof. Franz Schultheis serta dimoderatori oleh Lorenzo Rudolf, Founder dan Presiden dari Art Stage Singapore, mendapat perhatian penuh dari pesertanya. Southeast Asia Forum juga menampilkan beberapa karya unik dan banyak menarik pengunjung seperti pertunjukan Livin' La Vida Imelda karya seniman Filipina Carlos Celdran, karya seniman Malaysia Ivan Lam berjudul Coma 38/500 dan Untold Movements Act 1: Netherland, Whiterland, Hitherland karya Titin Wulia seorang seniman yang akan mewakili Indonesia dalam Venice Biennale 2017 nanti.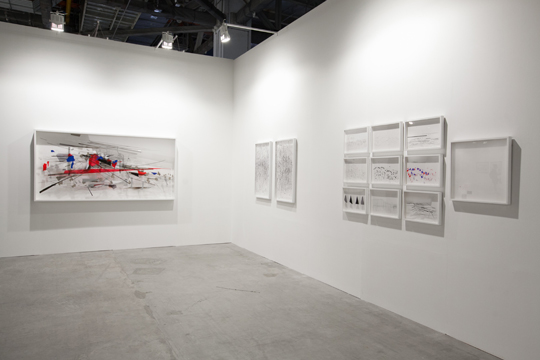 Selain Southeas Asia Forum, pameran dengan tema The Collectors' Stage menjadi kunci kesuksesan Art Stage Singapore 2017. Menampilkan koleksi-koleksi dari enam kolektor Singapura yaitu Hady Ang, Jim Amberson, Kenneth Tan, Michael Tay dan Talenia Phua Gajardo. Dikuratori oleh kurator ternama Indonesia, Enin Supriyanto, pameran ini ingin memberikan pengertian tentang art collections dan mengungkapkan proses pemikiran dan motivasi dalam mengoleksi benda seni.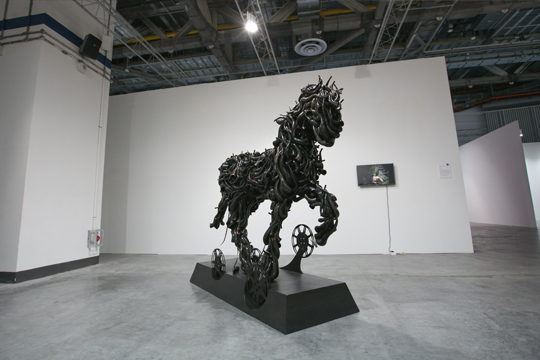 "Ultimately, it is all about the art. Collectors are the audience that support the creation of art through their patronage and enthusiam. Art Stage Singapore is an excellent opportunity for established and potential collectors to get enchanted and informed." – Jim Amberson, Art Collector.