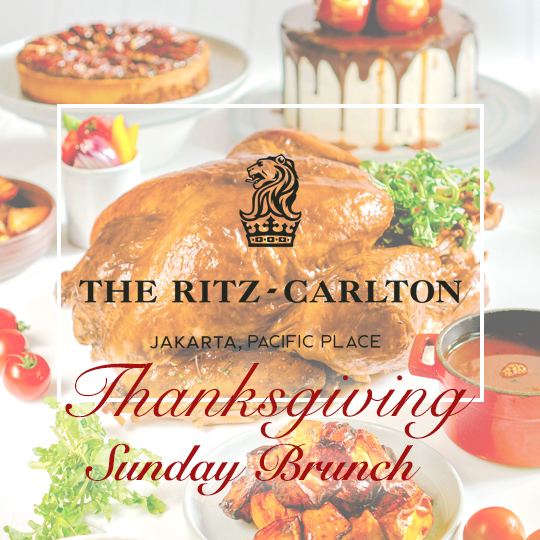 Thanksgiving Celebration at The Ritz-Carlton Jakarta, Pacific Place
Published by Sugar & Cream, Thursday 08 November 2018
Text by Auliya Putri, Images Courtesy of The Ritz-Carlton Jakarta, Pacific Place
A Delightful Brunch
Terpikir oleh Anda apa yang harus dilakukan saat merayakan The Turkey Day nanti? The Ritz-Carlton Jakarta, Pacific Place, menyediakan satu pilihan menarik untuk Anda melewati hari berterima kasih ini. Pada hari Minggu, 25 November 2018, PASOLA Restaurant yang berada di level 6, mengajak Anda untuk menikmati tradisi kuliner Thanksgiving Sunday Brunch bersama keluarga dan orang-orang terkasih.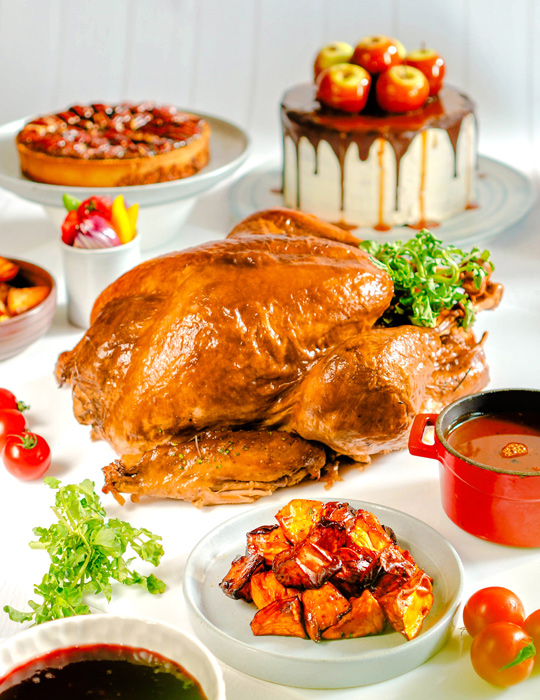 Dengan harga IDR 188,000 hingga IDR 428,000 Anda bisa mencicipi beragam hidangan buffet dengan menu favorit seperti Kalkun panggang Cider Brined Roasted Turkey with Brioche Stuffing, kaldu Giblet Gravy, Candied Yam and saus Cranberry, Pretzel Crumbed Chicken Cutlets dan sup Clam Chowder. Sebagai hidangan penutup, tim pastry telah mempersiapkan kue karamel Salted Caramel Chocolate Apple Cake, Chocolate Pecan Pie, kreasi es krim Smores Cake dan Peach Ricotta Almond Crumble.
Better go ahead and book your table now! Sila menghubungi (021) 2550 1993 or email pasola.jakarta@ritzcarlton.com
Happy Thanksgiving!