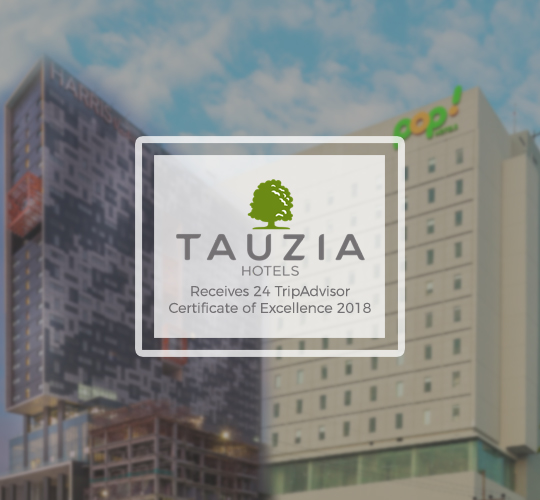 TAUZIA Hotels Receives 24 TripAdvisor Certificate of Excellence 2018
Published by Sugar & Cream, Monday 25 June 2018
Text by Auliya Putri, Images Courtesy of TAUZIA Hotels
Best Awards for Best Hotels
TAUZIA Hotels baru saja mendapat penghargaan bergengsi dari TripAdvisor. Mulai dari hotel budget, economic, hingga hotel butiknya mendapat total 24 TripAdvisor Certificates of Excellence. Yang dianugrahkan atas konsistensi TAUZIA Hotels menyajikan pelayanan terbaik di seluruh dunia.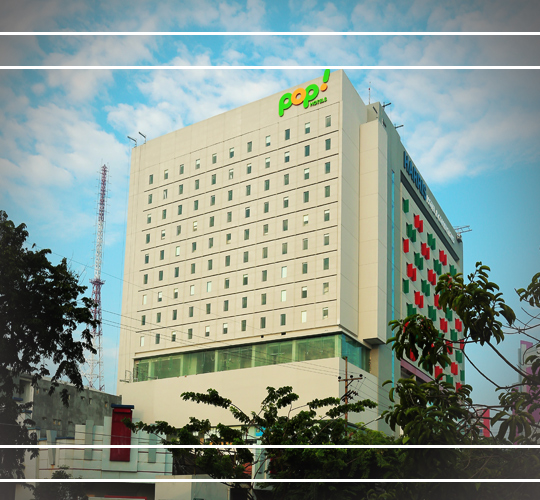 "Sebuah kebanggan dan kegembiraan bagi dalam mendapatkan serifikasi ini. Kami sangat bersyukur kepada setiap tamu yang sudah meluangkan waktunya untuk mengakui kerja keras dan dedikasi dari masing-masing hotel dan mendukung kami sehingga dapat menerima penghargaan ini" ujar Irene Janti, Marketing Direktur TAUZIA Hotels.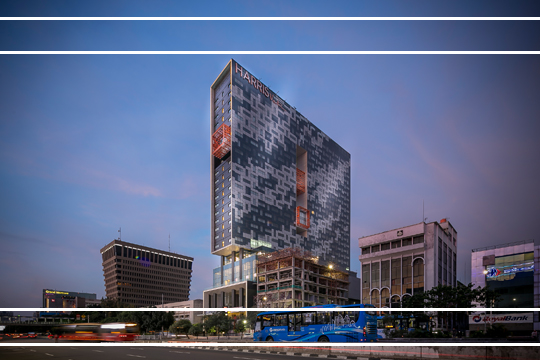 Persyaratan untuk mendapat penghargaan ini pun tak mudah. Hotel harus mempertahankan rating minimal 4 dari angka tertinggi 5 untuk review dan harus terdaftar pada TripAdvisor tidak kurang dari 12 bulan. Keuntungan yang didapatkan sebuah hotel bila memajang Certificates of Excellence dari TripAdvisor ini ialah para tamu akan segera mengetahui bahwa hotel tersebut memiliki rekam jejak yang menawarkan pengalaman berkualitas tinggi bagi para tamunya. Memberikan sebuah garansi bahwa hotel memberikan kenyaman berlimpah selama masa tinggal.