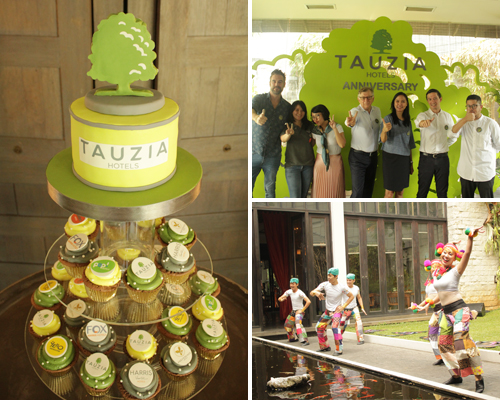 TAUZIA Hotel Management Celebrates 16th Anniversary
Published by Sugar & Cream, Friday 25 August 2017
8 August 2017, Seribu Rasa Restaurant – Jakarta
Sebuah jamuan makan siang yang hangat dengan para media menandakan peringatan hari jadi ke-16 bagi TAUZIA Hotels pada 8 Agustus 2017 lalu di Seribu Rasa Restaurant – Jakarta. Santapan khas Indonesia dan aktraksi pembukaan menambah keceriaan acara ini yang juga dihadiri oleh Marc Steinmeyer, Presiden Direktur TAUZIA Hotels.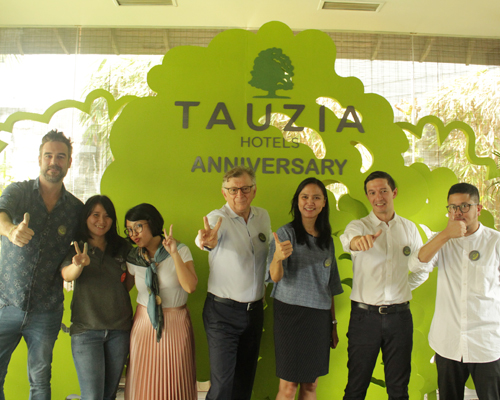 Pencapaian yang dilakukan TAUZIA untuk tahun ini adalah penambahan Harris Vertu sebagai bran hotel kelas atas yang dikhususkan untuk wisatawan bisnis dan pelancong dengan kualitas modern yang cerdas. Juga YELLO Hotel Manggarai yang awal tahun ini baru saja diresmikan memberi pengalaman hotel ekonomis berteknologi urban menjadi semakin dekat dengan Anda.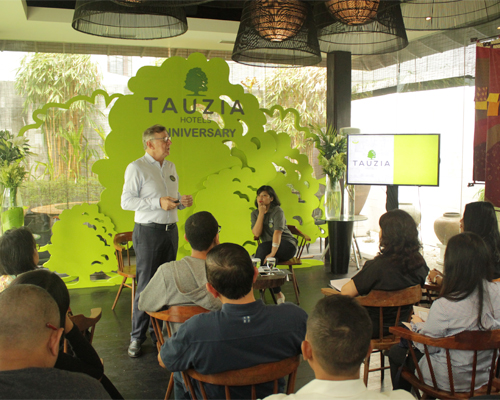 Satu lagi kategori terbaru dari TAUZIA Hotels yaitu FOX Harris Hotels yang kedepannya merupakan hotel bintang empat berkarateristik berbeda dari Harris Hotels pada umumnya. Berlandaskan moto sederhana yaitu Simple, Unique dan Friendly, TAUZIA Hotels telah melaju mewarnai industri perhotelan di beberapa kota di Indonesia.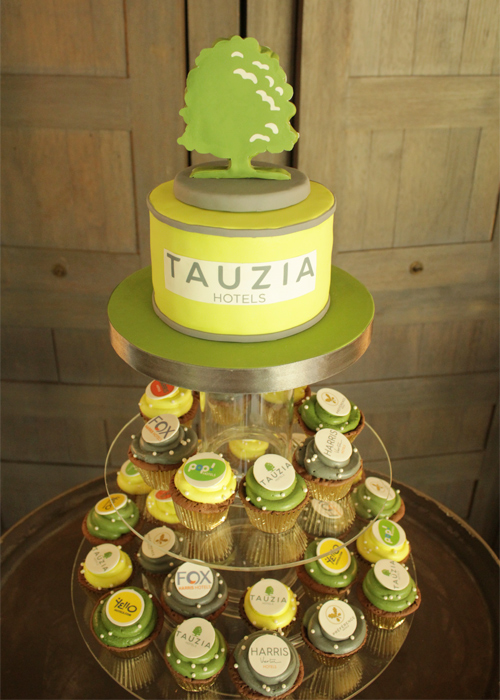 "As I look ahead, it is our aspiration to continue to be the maverick – nonconformist in hospitality. The travelers landscape is changing, the lifestyle is changing even faster, we need to make bold moves to answer the demands of the current but also for future travelers," – Marc Steinmeyer, President Director of TAUZIA Hotels.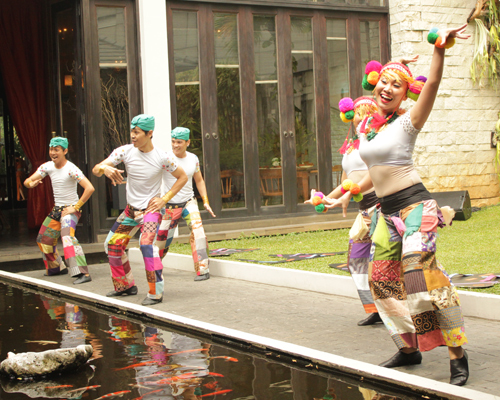 Selama 16 tahun eksistensinya, TAUZIA Hotels berhasil mendirikan 51 hotel yang saat ini beroperasi diseluruh Indonesia dengan lebih dari 60 proyek yang sedang dibangun sampai tahun 2022 dan terus mengembangkan sayapnya ke Malaysia dan Vietnam. (AP)