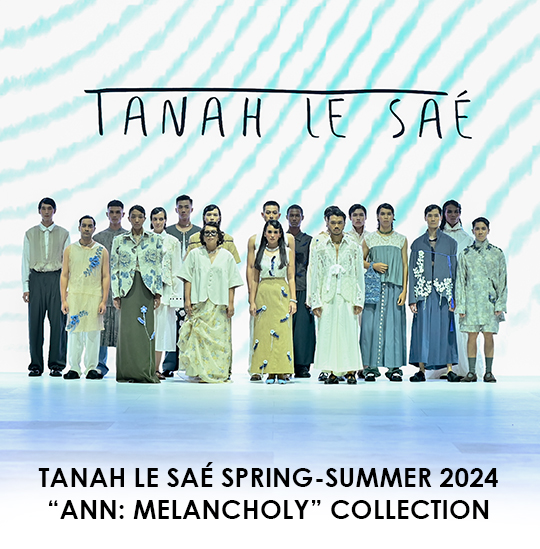 presented by
TANAH LE SAÉ SPRING-SUMMER 2024, "ANN: MELANCHOLY " COLLECTION
Published by Sugar & Cream, Friday 17 November 2023
Images courtesy of Tanah Le Saé
A tale of love and resilience.
Sosok Oma yang hangat dan penuh kasih sayang, ternyata menyimpan beribu kenangan di dalam hatinya. Dibalik tampilannya yang kuat, Oma memendam kisah pedih seperti perjalanan cinta yang hancur, pengorbanan yang berat, juga pengkhianatan. Kira-kira itulah gambaran sosok Oma dari perspektif Creative Director jenama Tanah Le Saé, Danniel Richard Saerang dan Andika Wiradiputra, yang dituangkan dalam koleksi Spring-Summer 2024 bertajuk "Ann: Melancholy". Koleksi yang berlandaskan story telling kreatif ini telah dipamerkan pada ajang Fashion KODE di Seoul, Korea Selatan, dan berlanjut ke ajang Jakarta Fashion Week 2024.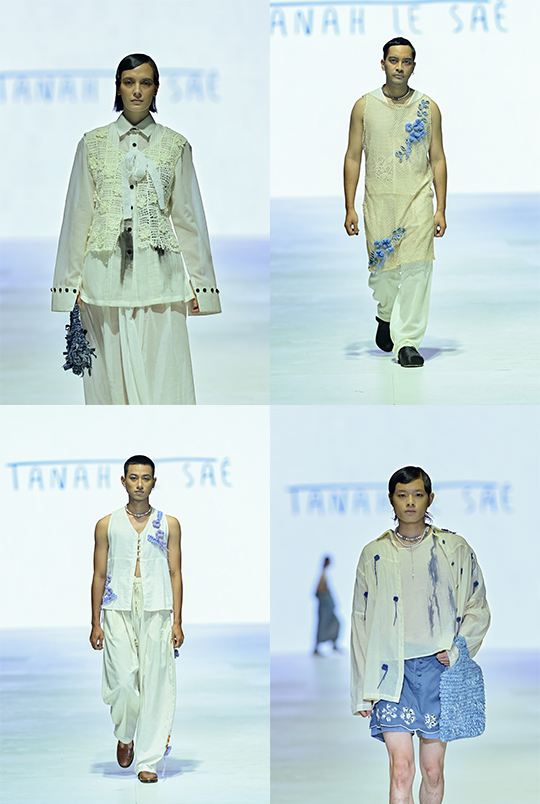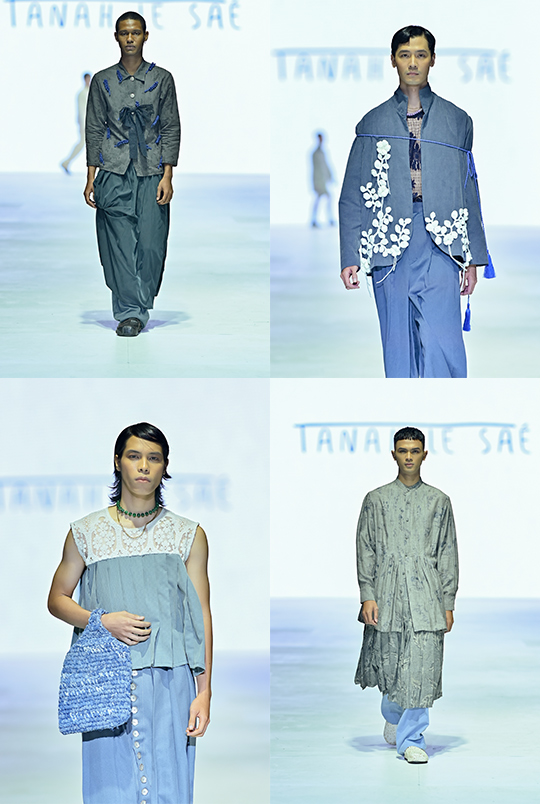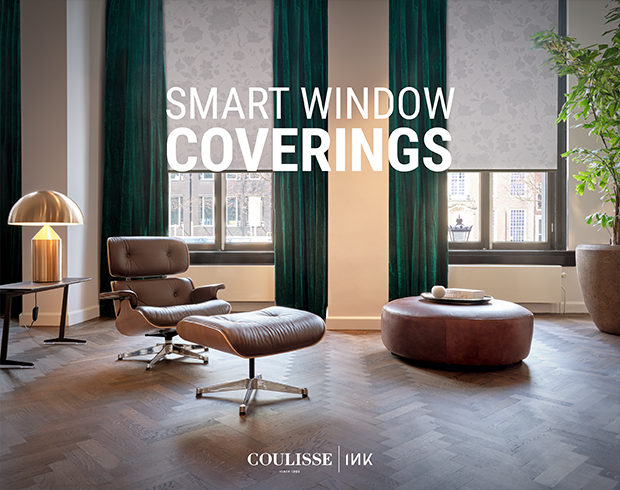 Presented by Coulisse | INK
Kekuatan kasih sayang Oma dan jiwanya yang tegar diterjemahkan menjadi koleksi busana ramah lingkungan bersiluet longgar. Seperti jaket dari kain tenun putih diberi aksen floral gradasi ungu lembut yang memancarkan kilau kebebasan berekspresi. Tanah Le Saé juga banyak mengeksplorasi material lace dan sheer. Terdapat kemeja berbahan lace dengan detail embroidery bunga yang cantik. Material lace juga ditemui pada celana panjang longgar yang terlihat nyaman namun tetap estetik.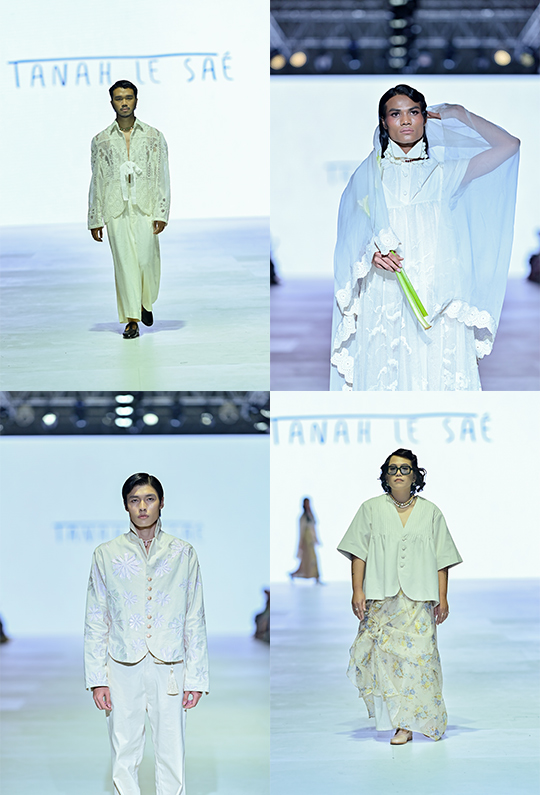 Untuk koleksi "Ann: Melancholy", Tanah Le Saé berkolaborasi dengan BY3 untuk membuat aksesori perhiasan dari bahan daur ulang plastik dan juga Studio Lati yang membuat tas dari kain sisa produksi. Melalui koleksi ini pula Tanah Le Saé ingin mengajak para pecinta fesyen untuk merayakan perasaan melankolis. Bukan sebagai sebuah kesedihan, tapi sebagai pengingat akan keindahan terpendam di dalam hati kita paling dalam yang sedang menunggu untuk ditemukan dan dihargai. So romantic! (FE)