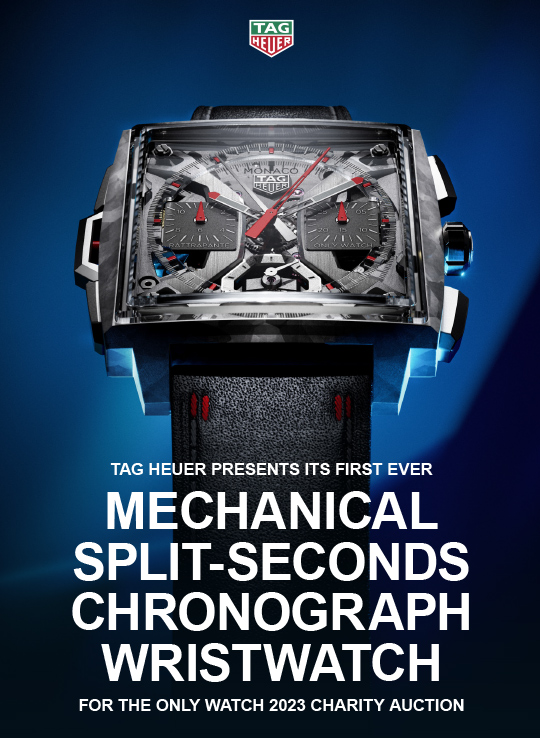 presented by

TAG HEUER PRESENTS THE FIRST EVER MECHANICAL SPLIT-SECONDS CHRONOGRAPH WRISTWATCH
Published by Sugar & Cream, Thursday 20 July 2023
Images courtesy of TAG Heur
For the Only Watch 2023 Charity Auction
TAG Heuer, the renowned Swiss Luxury Watchmaker synonymous with precision and avant-garde design, takes part in the highly anticipated 2023 edition of the Only Watch auction with a unique TAG Heur Monaco Split-Seconds Chronograph for Only Watch, which debuts a brand-new movement for the Maison. This timepiece, an exceptional watchmaking marvel, will captivate the most discerning connoisseurs and collectors with not only it's extraordinary technical and design developments, but also the incredible cast of characters that have been involved in its creation.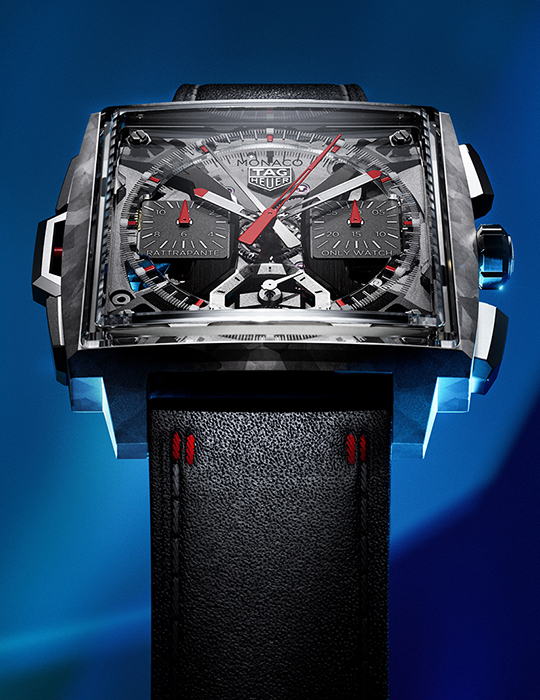 The titanium-cased piece is a true watchmaking tour de force, playing on over 163 years of TAG Heuer heritage, while embracing the best of the company's 21st-century savoir-faire and innovation. The unique watch will be auctioned off at Only Watch 2023:
"We are extremely honored to be part of the esteemed Only Watch once again, supporting the crucial research for Duchenne muscular dystrophy and are grateful to Luc Pettavino and his team for allowing us this wonderful platform to create watches without limits. This year, we present the TAG Heuer Monaco Split-Seconds Chronograph for Only Watch, a timepiece that embodies our relentless pursuit of avant-garde. Unveiling an avant-garde interpretation of the Monaco case and the incredible calibre TH81-00, this unique watch stands as a testament for our dedication to pushing boundaries. We look forward to the auction and the opportunity to make a meaningful difference together," said Frédéric Arnault, CEO of TAG Heuer.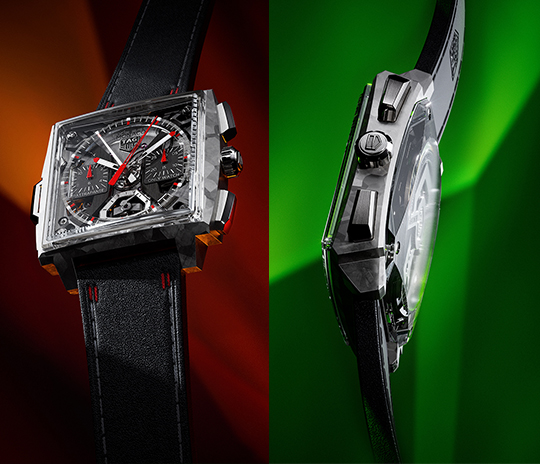 The Evolution of Time
The rich history of TAG Heuer's Split-Seconds Chronograph watches dates back over a century. Since the early 1900's, the brand has been focused on the chronograph as a significant watch complication and has consistently demonstrated its expertise in this domain through various references of stopwatches and dashboard timers. A defining moment in their history was the introduction of the Mikrograph in 1916, paving the way for the Maison's participation as the preferred timekeeping device at the Olympic Games of the 1920s and 1930s.
As the first timing device capable of recording 1/100th of a second, the Mikrograph would evolve into a complete collection encompassing the Mikrosplit, a rattrapante accurate to 1/100th of a second.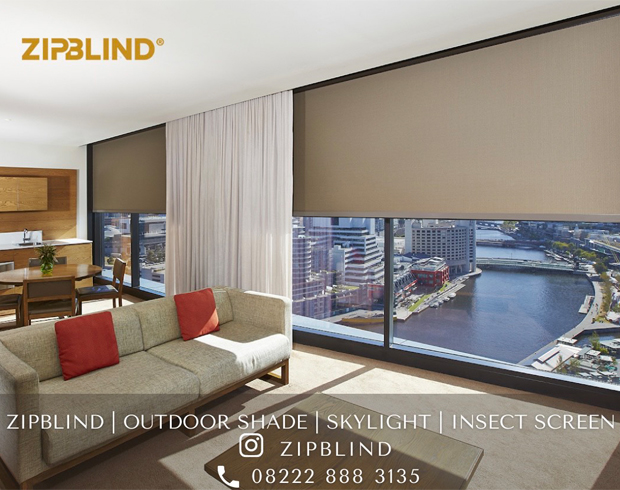 Presented by Zipblind
In the 1960s, Heuer stopwatches became an integral part of the motorsport paddock. These eye-catching timepieces, housed in oversized red casings, showcased remarkable features such as the 11.402 model, which included a time function and a rattrapante chronograph capable of measuring time with an accuracy of 1/10th of a second. This reference would famously be used by Jean Campiche, a TAG Heuer employee assigned to the Scuderia Ferrari for timekeeping responsibilities, as a backup to their 1/1000th second Le Mans Centigraphe, and would often be also worn by the partners of the drivers who assisted Jean in his duties.
In 1989, with the launch of the new S/EL collection, TAG Heuer introduced a quartz split- seconds chronograph wristwatch. This model gained immense popularity, becoming synonymous with racing legends such as Ayrton Senna, Michael Schumacher, and Gerhard Berger throughout the 1990s.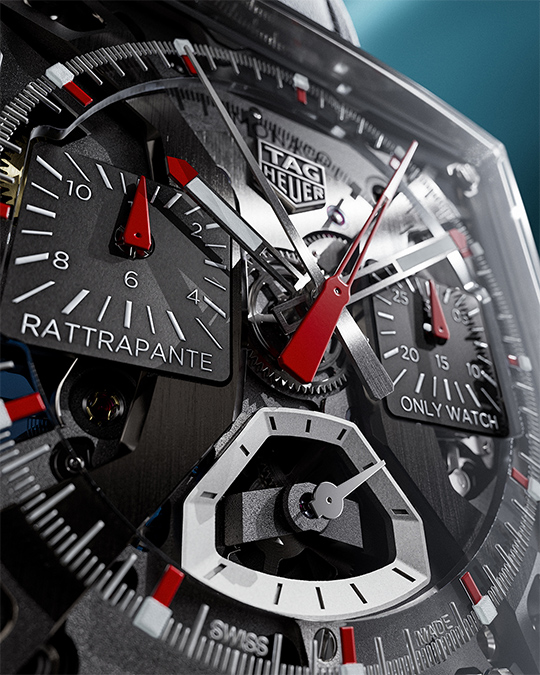 In 2021 the brand presented the collection's latest masterpiece with the TAG Heuer Monaco Only Watch Carbon Monaco.
Looking forward to 2023, TAG Heuer's journey continues as it prepares to unveil the pioneering TAG Heuer Monaco Split-Seconds Chronograph for Only Watch, further enhancing a rich history and an exceptional collection.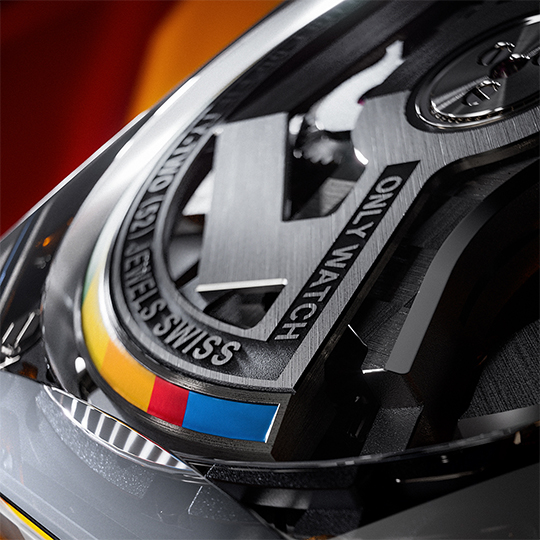 The Evolution of Design
Since its introduction in 1969, the TAG Heuer Monaco has consistently stood as a contrarian icon. With its distinctive square shape that defines classical watch design, its disruptive brushed and polished case, blue iridescent dial reminiscent of the Côte d'Azur's sea and stark rectangular hands, the Monaco presented a completely new design direction in the world of watchmaking, forging a path where others would follow. While its avant-garde aesthetics were not always understood, the original reference 1133 found admiration among visionary creatives like Sammy Davis Jr., Stanley Kubrick and, of course, Steve McQueen.
By reducing mass and volume from the central part of the case and redistributing the weight towards the top crystal and caseback, a unique hybrid-like appearance is achieved, resembling a combination of titanium and sapphire materials. This unique watch utilizes a special variation of these materials referred to as "Texturised Titanium", creating a stunning crystalized effect, enhancing the surface hardness for improved scratch resistance, while also providing a spectacular dynamic effect as the material catches the light.
In total, there are four pieces of sapphire found in the TAG Heuer Split-Seconds Chronograph for Only Watch. Among them, the caseback stands out as it encloses the movement, enabling unique viewing angles that are typically not possible with regular watches. Additionally, the dial provides an incredible visual effect on the watch's interior, ensuring absolute legibility for accurate timekeeping while creating a sense of dimension and depth.
The Chase for Innovation
Led by the visionary Carole Khttps://www.tagheuer.com/asapi, TAG Heuer's Movements Director and an industry legend, the team comprising the best of the best of in-house talents and esteemed industry suppliers embarked on an inspiring journey for the Only Watch edition. With Kasapi's expertise, they embraced the challenge of creating a groundbreaking movement that would redefine TAG Heuer's concept of a chronograph.
At the heart of this unique TAG Heuer Monaco Split-Seconds Chronograph for the Only Watch timepiece lies a mechanical split-seconds chronograph movement, the newly launched TH81-00, a true testament to TAG Heuer's commitment to precision and technical excellence. Developed in collaboration with the esteemed manufacturer Vaucher, the movement showcases the brand's relentless pursuit of watchmaking perfection.
The result is a masterpiece that combines Swiss watchmaking artistry with cutting-edge technology. This mechanical rattrapante movement is a highly sophisticated and intricate mechanism that adds an additional layer of functionality to a chronograph watch. Often referred to as the king of complications due to the challenges in executing the movement, it is capable of measuring two separate time intervals concurrently, providing a level of functionality that exceeds expectations. Whether timing laps on the racetrack or tracking multiple sporting events, the rattrapante movement offers unparalleled accuracy and versatility.
As the lightest automatic chronograph movement ever crafted by TAG Heuer, executed completely in titanium, the TH81-00 needed finishing befitting its exceptional status. Working with the Artime artisans, the signature graté damier finish was applied to key parts of the movement, complimented by black polishing, anglage, perlage, and brushed finishing. In total more than 12 hours of true savoir-faire was required for such a beautiful finish.
Enhancing the movement is a stunning oscillating weight fashioned in the shape of the iconic TAG Heuer shield. This exquisite detail is adorned with the official colors of Only Watch for 2023—a captivating rainbow of reds, blues, and yellow hues, hand painted by the maestro of the discipline André Martinez.
The Only One; Only Watch
Only Watch was created in 2005 by Luc Pettavino and under H.S.H. Prince Albert II of Monaco's high patronage with one intent: raise funds for research on Duchenne Muscular Dystrophy by auctioning one-off timepieces.
Since then, thanks to the increasing formidable mobilization of the watch industry and the support of an entire ecosystem, this initiative has become a very awaited biennial rendezvous in the horology calendar for both brands and collectors. It has allowed the charity organization behind Only Watch, the Association Monégasque contre les Myopathies, to raise near CHF/EUR 100 million and fund very significant scientific and medical progress.
The Fifth Time, and Never Stopping
TAG Heuer, known for its pioneering spirit and dedication to pushing boundaries, takes pride in joining Pettavino's noble cause to make a meaningful impact. This 2023 Edition of the Only Watch auction will represent the 5th time TAG Heuer participates by sharing new and groundbreaking pieces.
From conception to realization, the journey of this exceptional timepiece is a testament to TAG Heuer's devotion to excellence, innovation, and philanthropy, aiming to inspire hope and create a lasting difference for those affected by Duchenne muscular dystrophy.
"I am incredibly proud of TAG Heuer's team and expert collaborators for this innovative and extraordinary timepiece, a true testament to the values of TAG Heuer. As we present this remarkable watch, we extend our best wishes to Luc Pettavino for a successful event that can make a meaningful difference," added Frédéric Arnault.