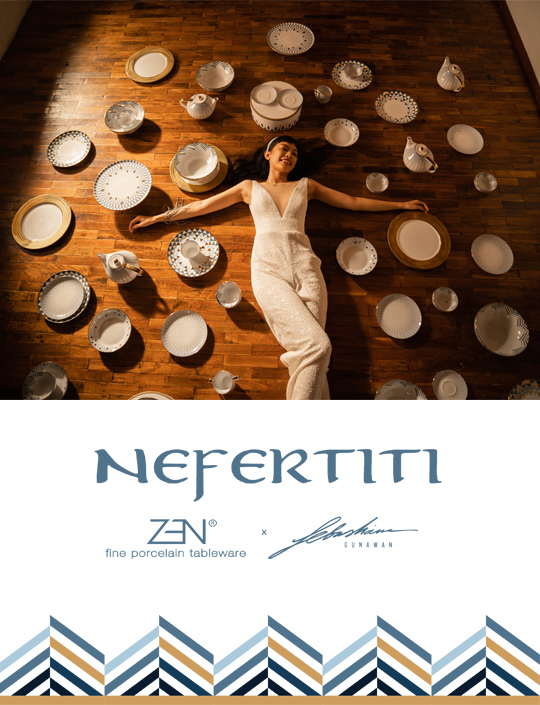 presented by
NEFERTITI COLLECTION BY ZEN X SEBASTIAN GUNAWAN
Published by Sugar & Cream, Thursday 28 April 2022
Images courtesy of Zen Porcelain Tableware
A Symbol of The True Beauty
Fashion is not just an outfit. But fashion can be transformed into beautiful and elegant through a collection of unique tableware! Hal ini bisa dilihat melalui koleksi tableware terbaru yang merupakan kolaborasi Zen yang ketiga kalinya dengan fashion designer ternama, Sebastian Gunawan yang bertajuk Nefertiti Collection.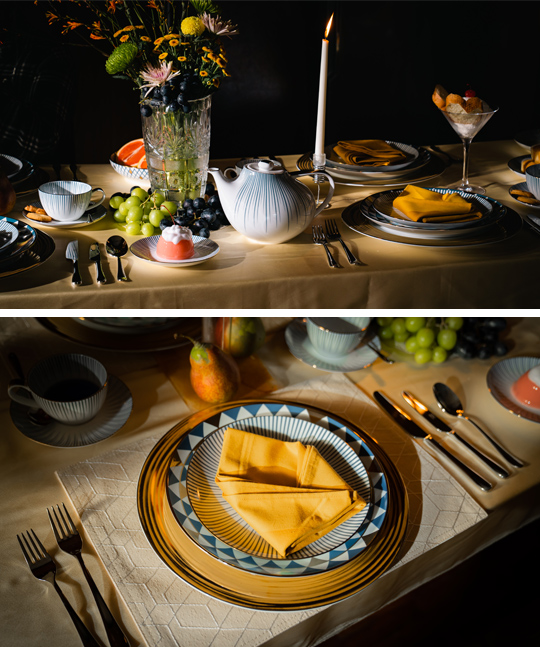 "Zen menggunakan bahan porselain impor terbaik sehingga koleksi tableware Nefertiti ini tampil sleek, kuat dan ringan. Penampilannya yang elegan dan mewah adalah hasil kolaborasi terbaru kami dengan desainer fashion ternama Indonesia, Sebastian Gunawan", jelas Tjandra Suwarto, Group CEO Manufacturing Gunung Sewu Group.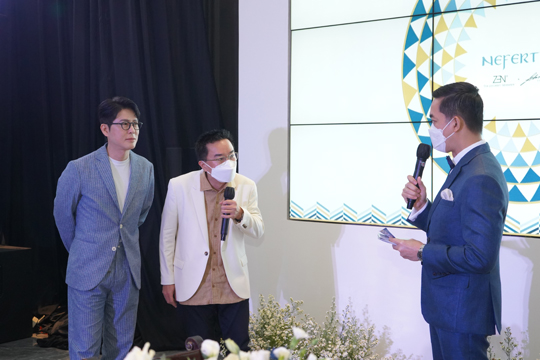 Sebastian Gunawan & Tjandra Suwarto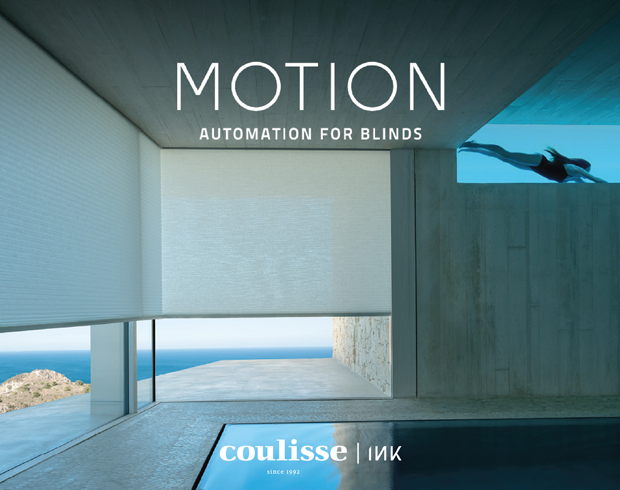 Presented by Coulisse | INK
Kecantikan dan keindahan wanita yang sempurna adalah arti dari Nefertiti dan menjadi inspirasi Sebastian Gunawan pada koleksi kali ini. Nefertiti mempunyai bentuk wajah simetris serta proporsi wajah indah menjadikan Nefertiti sebagai simbol dan gambaran dari sebuah kecantikan yang sebenarnya. Kemudian dituangkan melalui konsep geometris, gradasi warna biru indah serta sentuhan emas sehingga koleksi ini berpadu menjadi satu, dan menghasilkan kemewahan tersendiri. Dominasi warna everlasting serta elegan dari  putih, biru, dan emas, hadir pada koleksi yang terdiri dari 9 jenis tableware ini – teko, cangkir, alas cangkir, mangkuk dan piring makan hingga piring saji dengan ukuran bervariasi – demi mempercantik meja makan Anda.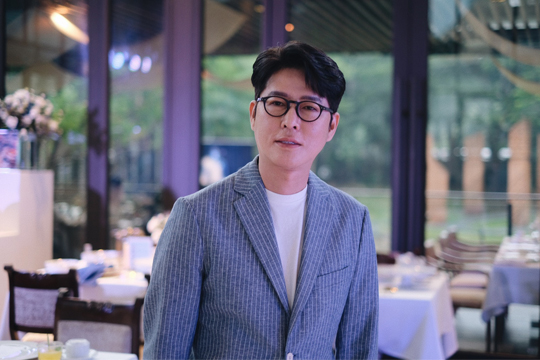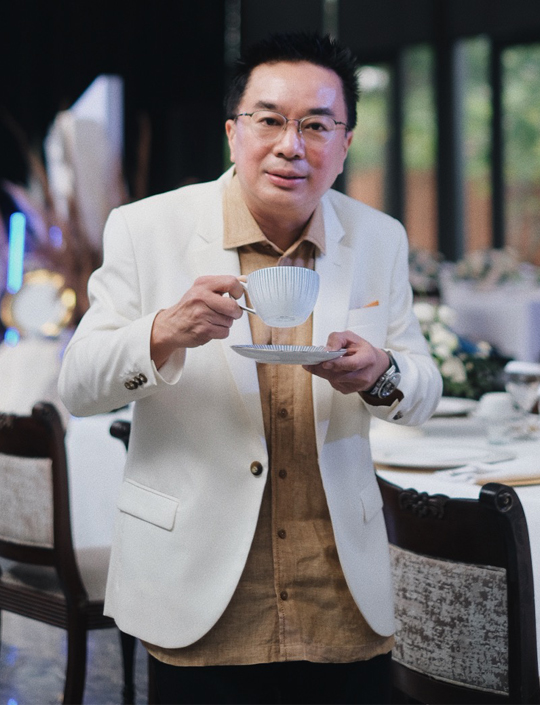 Sebastian Gunawan, Tjandra Suwarto
Desain Nefertiti Collection sendiri melambangkan simbol kehidupan dengan bentuk segitiga yang melambangkan raga, pikiran dan jiwa; bentuk garis melambangkan stabilitas, atau kemegahan; serta bentuk belah ketupat melambangkan kebahagiaan dan kemakmuran.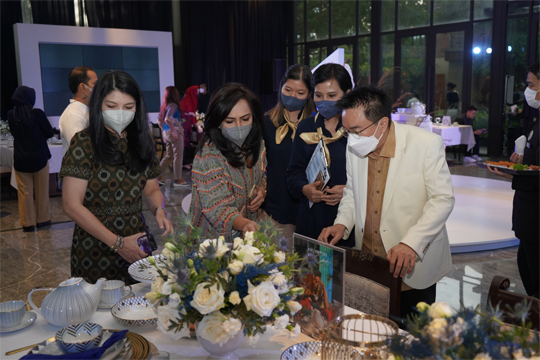 Alinda Thohir, Rika Thohir & Tjandra Suwarto
Menurut Seba, Nefertiti Collection sebaiknya tidak hanya ditargetkan kepada ibu-ibu saja, namun dengan desain timeless dan kekinian serta didukung warna yang indah, bagi pasangan muda atau generasi muda dapat juga menjadikan koleksi ini menjadi investasi heritage yang berharga.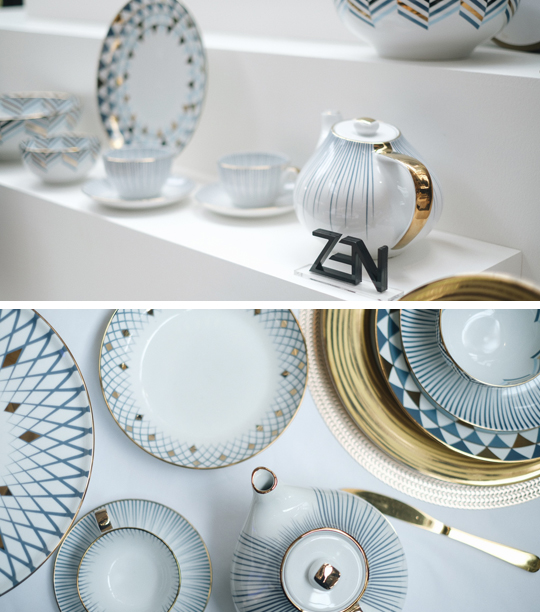 Dan, bersamaan dengan momen bulan suci Ramadan, Nefertiti Collection tidak hanya sekadar menjadi koleksi pribadi, namun bisa menjadi hadiah manis untuk keluarga, atau kolega Anda untuk Lebaran nanti. (DB)