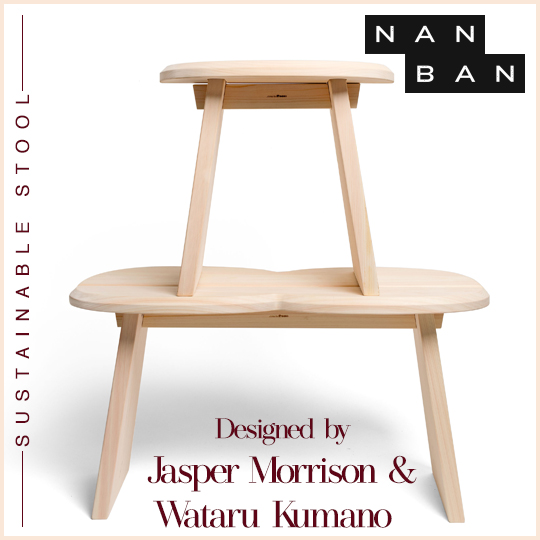 presented by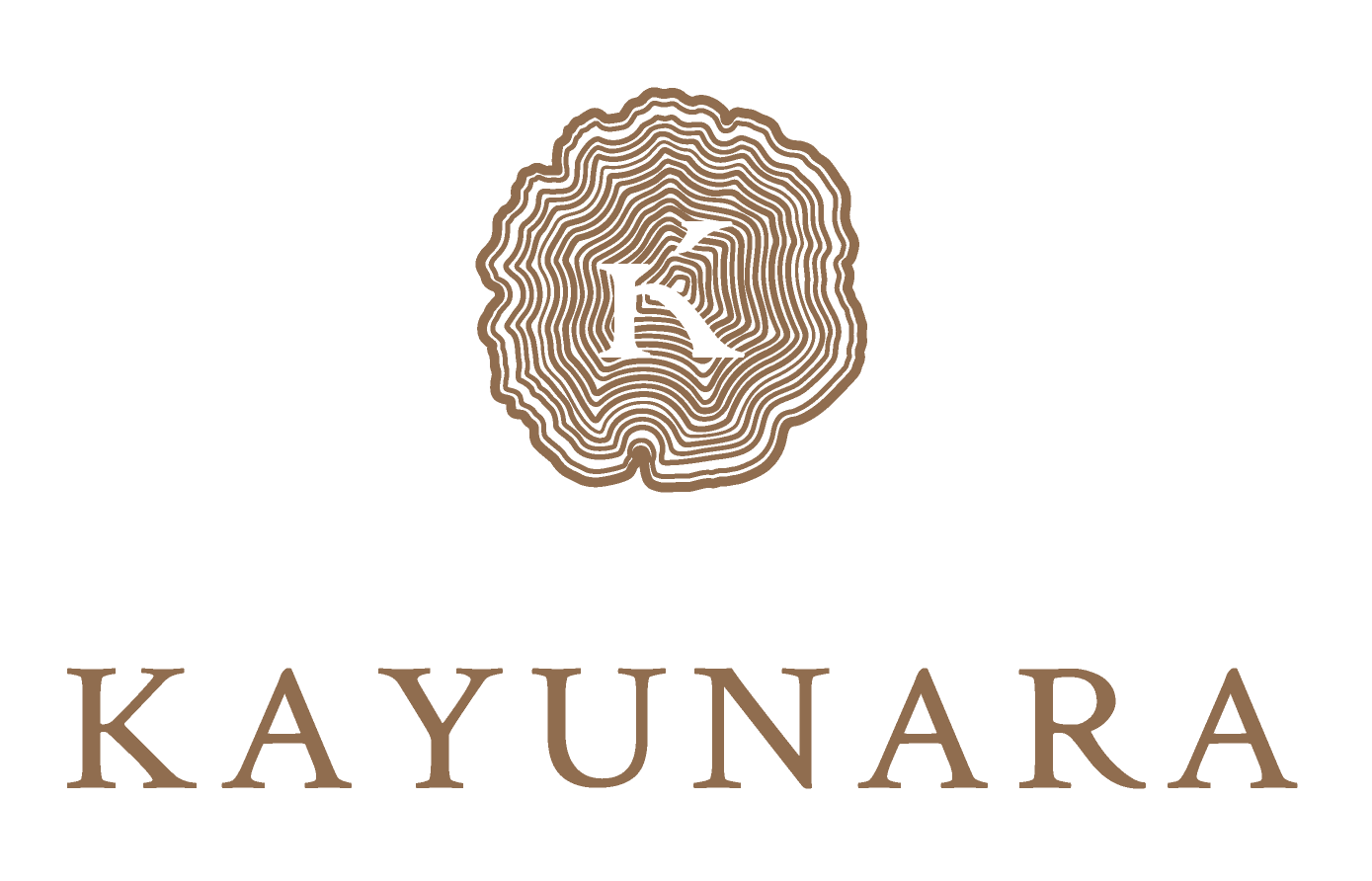 SUSTAINABLE STOOLS BY NANBAN
Published by Sugar & Cream, Wednesday 19 February 2020
Text by Dinda Bestari, Image courtesy of Nanban
East Meet West
"This Stool is all about distance. Human, product, and space would naturally connect with pleasant distance by the friendly shape and pure hinoki material".
Designed by Jasper Morrison and Wataru Kumano – an East meets West Design Dream Team

Nanban yang lahir pada 2017 ini, merupakan jembatan antara dua dunia, sebagai upaya untuk membawa gagasan berbeda Eropa tentang Jepang, mengenal lebih dekat vitalitas dan keindahan Jepang sehari-hari, yang timeless dan esensial, tidak hanya tahan lama, dan pada akhirnya ditakdirkan untuk memperoleh dimensi emosional dalam waktu.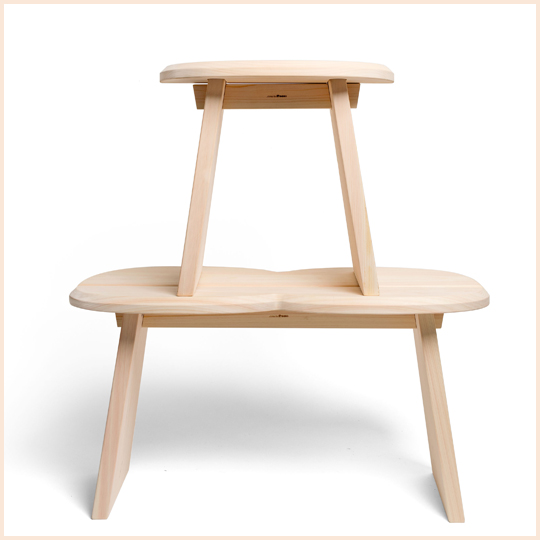 Hinoki stool – single & double
Stool menjadi bagian terakhir yang masuk ke koleksi Nanban, East meets West collection: designed by Jasper Morrison and Wataru Kumano yang handmade oleh pengrajin lokal dengan bahan kayu hinoki yang dipanen secara berkelanjutan dari Higashi-Shirakawa di Gifu. Kayu hinoki, merupakan kayu yang tahan lama serta beraroma, dan secara tradisional digunakan dalam pembangunan Kuil Jepang.  Peluncuran Stool yang hadir dalam dua ukuran ini sekaligus merayakan ulang tahun ke-10 dari Japanese Forest Conservation Organization, More Trees, yang didirikan oleh musisi Ryuichi Sakamoto dalam upaya melestarikan serta meningkatkan hutan Jepang. Desain Stool yang mudah dirakit ini menjadi portofolio tambahan yang indah dari East meets West yang dijalankan oleh Nanban, menghubungkan tradisi, kreativitas dan ide-ide Timur dan Barat. Dengan pendekatan desain Jasper Morrison "Super Normal" yang menyediakan peralatan rakit mandiri yang mudah (lem tidak termasuk), produk Nanban ini terbentuk.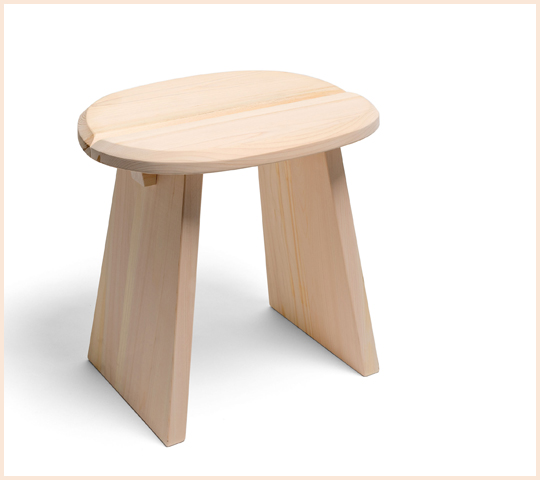 Hinoki stool – single
Tujuan dari proyek yang didirikan oleh musisi terkenal Ryuichi Sakamoto ini, bertujuan untuk membangun kembali hubungan antara kota-kota dan hutan lokal, mempromosikan penggunaan kayu lokal serta bertanggung jawab, melestarikannya, sambil mempertahankan penciptaan barang-barang kayu untuk digunakan dan menghargai setiap hari. Untuk tujuan ini, sebagian dari setiap penjualan digunakan untuk mendanai konservasi hutan Jepang.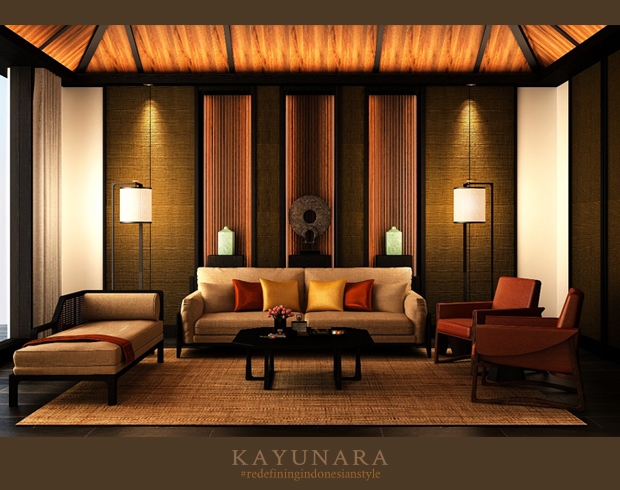 Presented by Kayunara
Stool tersedia dalam dua versi:
•33 x 76,5 x 40,5 cm
•76,5x33x40,3cm
Proyek Nanban bermula dari pertemuan dan gagasan tiga pendiri – Francesca Pellicciari, Giacomo Donati, Ayaki Itoh – yang bertekad untuk membawa sudut pandang baru tentang apa yang diproduksi di Jepang, baik yang berkenaan desain kontemporer dan pengerjaan, dengan spesial aksen yang tidak hanya pada barang-barang yang telah diakui, namun juga tolok ukur dalam desain Jepang. Dapat dianggap setara dengan Jepang dari Compasso d'oro a ignoti (Golden compass award to unknown) diberikan oleh Bruno Munari ke dalam kategori produk-produk Italia untuk penggunaan sehari-hari terhadap desainer yang belum dikenal namun terampil. Sejak didirikan, lebih dari tiga ratus produk tersedia di situs web www.nan-ban.com, termasuk furnitur rumah dan dapur, alat tulis, peralatan, aksesori, dan item desain interior lainnya.