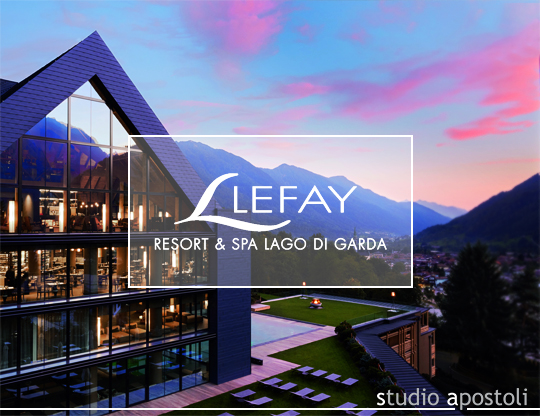 presented by
Studio Apostoli for Lefay Resort & SPA Dolomiti
Published by Sugar & Cream, Friday 13 March 2020
Text by Auliya Putri, Images Courtesy of Studio Apostoli
A Strong Identity
Studio Apostoli mendesain interior dari resor bintang 5 terbaru, Lefay Resort & SPA Dolomiti, yang terletak di Pinzolo – Italia. Berlokasi di tengah pegunungan rimbun dan berlatarkan pemandangan lanskap alam penuh dengan warna hijau yang memancarkan relaksasi, resor ini berdiri dengan kemewahan dan tradisional yang berpadu sempurna. A complex that seems to emerge from the woods and blends perfectly into the landscape.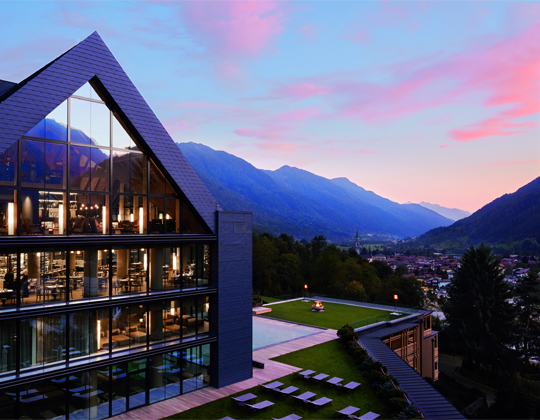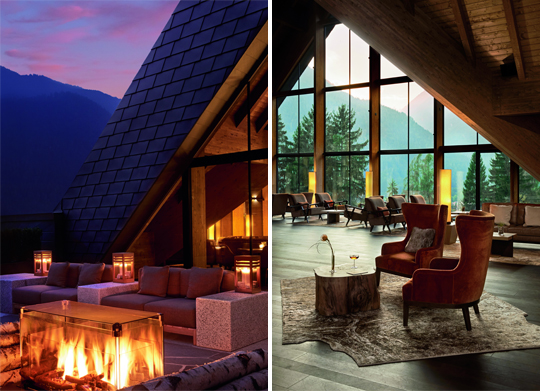 Gagasan desain didapat Studio Apostoli berkat kerjasama dengan Lefay Resorts Project Team. Memilih untuk memasukan gaya hidup Italia dengan nilai-nilai yang tepat, kemewahan kontemporer, juga unsur-unsur keberlanjutan lingkungan dan energi. Dimana dari 9 lantai yang tersedia (empat lantai untuk tempat tinggal pribadi dan lima lantai untuk akomodasi hotel), Studio Apostoli dengan baik memperlihatkan desain yang terinspirasi penuh oleh alam melalui material-material natural yang dipakainya. Yang terbagi dalam delapan puluh delapan suite – Junior Suite Prestige, Deluxe Junior Suite, Family SPA Suite, Exclusive SPA Suite dan Royal Pool & SPA Suite – dan dua puluh tiga apartemen.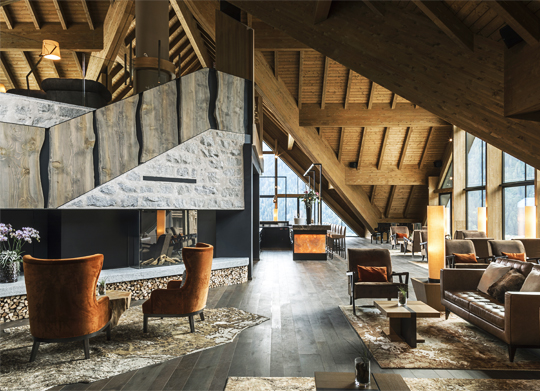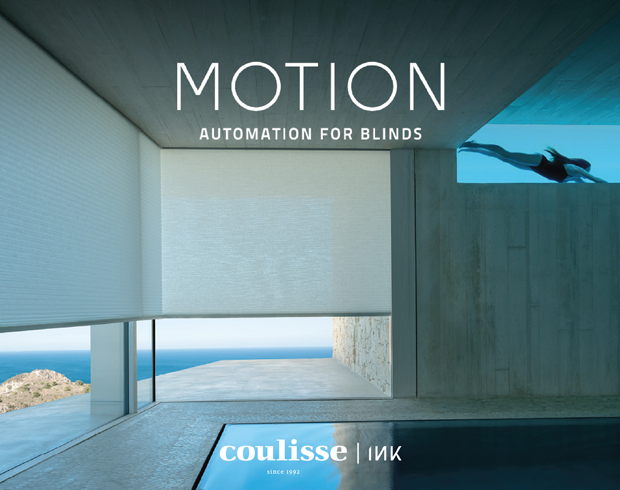 Presented by Coulisse | INK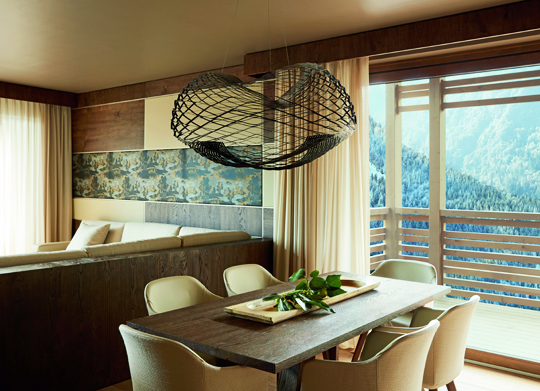 Pertama-tama Anda dibawa untuk memasuki area lobi dengan pintu masuk besar; terdapat ruang baca, lounge, outdoor Sky Lounge, meeting area, hingga dua restoran. Namun, area SPA menjadi bintang utama dari resor ini dan wajib untuk dikunjungi. Dimana dengan luas 5000 meter persegi, area SPA mengakomodasi beragam ruangan dengan tingkat fungsionalitas yang berbeda. Parket oak wood alami, pelapis kulit berwarna terang, dan dinding dari batu granit alami membentuk interior ruangan melalui keindahan alam yang khas. Identitasnya yang kuat dihadirkan melalui beragam furnitur custom-made agar visualisasi tercipta dengan spesifik; mulai dari panel kayu, hingga wallpaper maupun gagang pintu.