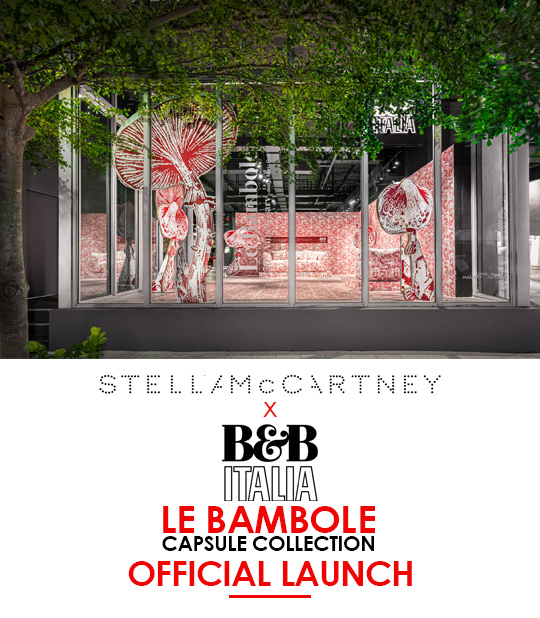 presented by
Stella McCartney X B&B ITALIA – LE BAMBOLE CAPSULE COLLECTION OFFICIAL LAUNCH
Published by Sugar & Cream, Wednesday 07 December 2022
Text and images courtesy of B&B Italia
Art Basel Miami Beach 2022
The Stella McCartney x B&B Italia three-piece capsule collection is officially launching at Art Basel Miami Beach this December, marking the British conscious pioneer's first-ever interiors collaboration.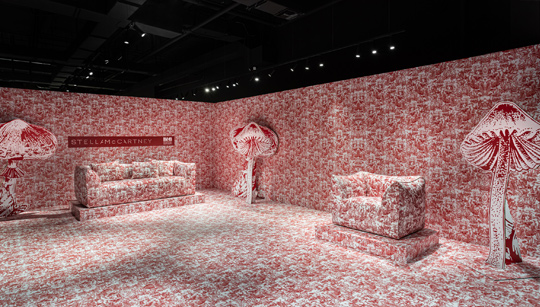 Beginning 30th November, B&B Italia Miami store's windows will showcase the exclusive Le Bambole armchair and Granbambola 3-seater sofa in an immersive display. Each features a hand-drawn "Fungi Forest" print upholstery pulled from the Stella McCartney Summer 2022 runway collection and a responsible construction inspired by shared sustainability values.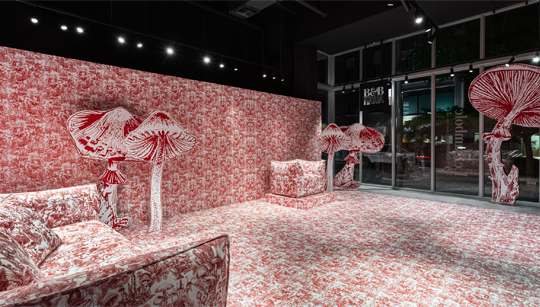 The collaboration was successfully introduced at Stella McCartney's "Future of Fashion" material innovation installation during Milan Design Week this past June, with the Italian design company and British conscious luxury pioneer joining forces to reimagine Mario Bellini's iconic 2022.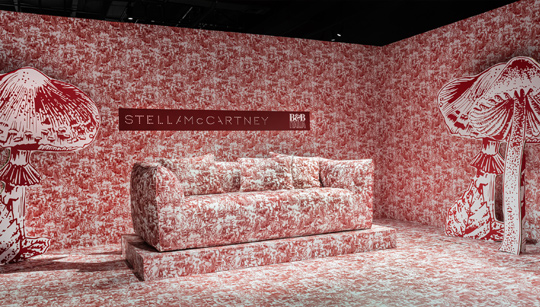 Le Bambole armchair. The partnership was born of Stella's long-time personal passion for Bellini's works, and celebrates Le Bambole's 50th anniversary.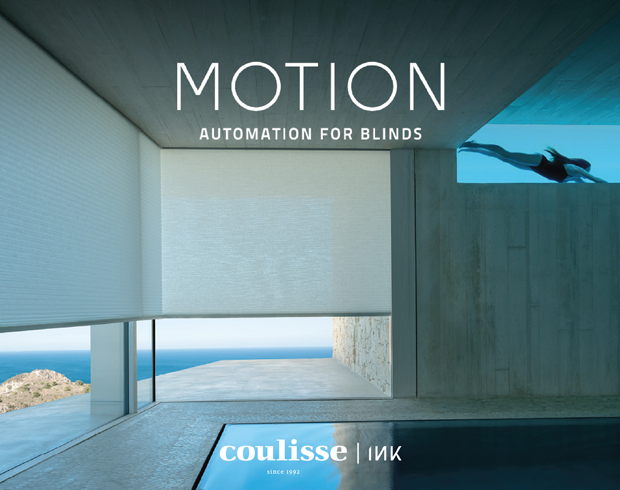 Presented by Coulisse | INK
Half a century after its debut, the Le Bambole series is evolved through innovative design elements that make it even more comfortable and conscious. The capsule collection combines the indisputable quality and durability typical of B&B Italia products with responsible material and construction choices inspired by Stella McCartney's conscious mission. Made with circularity in mind, the new Le Bambole is designed to be fully disassembled – allowing for easier repairs and the most responsible use of materials at the end of life.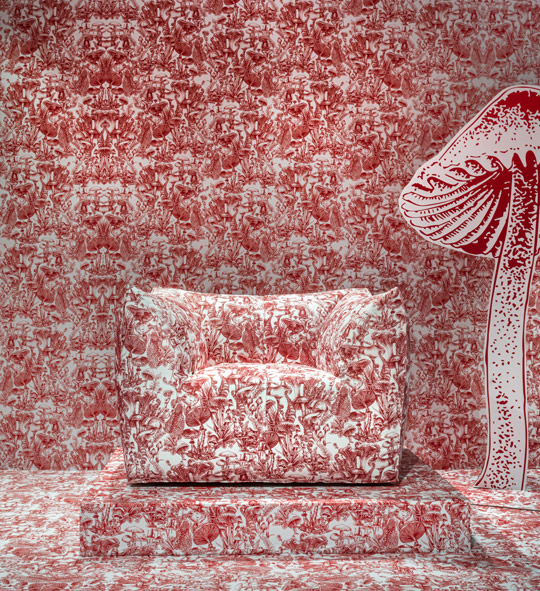 Where the original Le Bambole construction features a metal structure wrapped in polyurethane, the Stella McCartney editions use next-generation conscious materials. A recycled polyethylene frame, elements in polyurethane foam, and thermoplastic elastomers – encased in a recycled polyester fabric beneath the upholstery – give its iconic shape, comfort and breathability.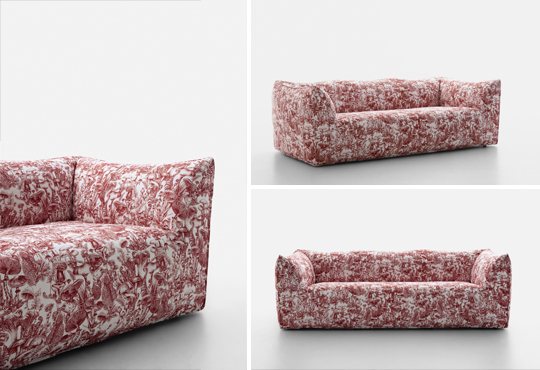 The Stella McCartney x B&B Italia capsule also introduces a new sustainable innovation exclusively developed by the design company's R&D team: Le Bambole's upholstery is a 100% biodegradable (lab verified to break down in compost and soil, without harming the environment) and toxin-free polyester leaving no harmful microplastics in the environment, produced with 25% biobased, 75% petroleum based feedstock. The fabric is made in audited mills which follow the strict OceanSafe Compliant standards, and the ink used for the print is Oeko-Tex® certified.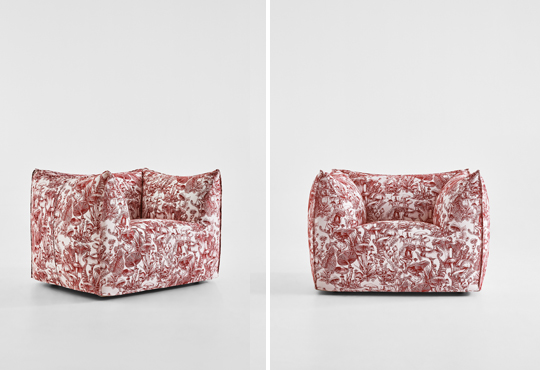 In parallel with the official launch taking place in Miami, the Stella McCartney x B&B Italia collection will also be on display in Shanghai at the Le Bambole pop-up store in US Market.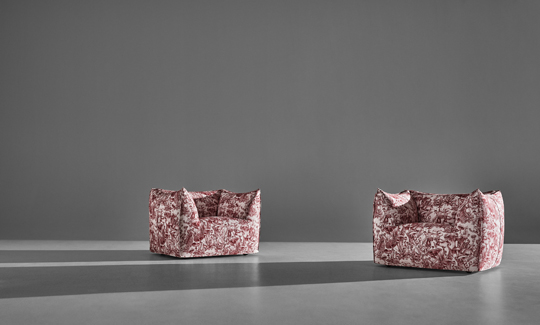 The Stella McCartney x B&B Italia collection – Le Bambole armchair, Bibambola double seater sofa and Granbambola 3-seater sofa – will be on sale from 1st December in all B&B Italia direct, mono- and multi-brand stores globally and online at shop.bebitalia.com, launching first with the US market.