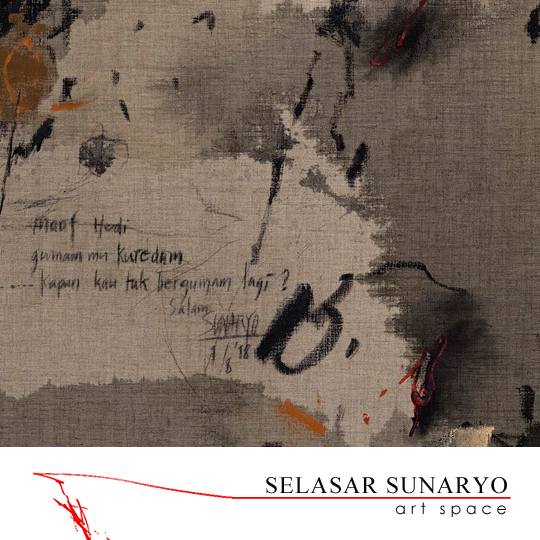 SSAS/AS/IDEAS Exhibition at Selasar Sunaryo
Published by Sugar & Cream, Saturday 06 October 2018
Text by Auliya Putri, Images Courtesy of Selasar Sunaryo Art Space
Bale Project in Collaboration with 20 Artists
Ada rencana ke Bandung akhir minggu ini? Ada satu yang menarik dan patut Anda kunjungi. SSAS/AS/IDEAS: Bale Project in Collaboration with 20 Artists adalah salah satu pameran yang diselenggarakan oleh Selasar Sunaryo Art Space dalam rangka merayakan hari jadi ke-20 galeri ini. Dilangsungkan hingga 4 November 2018, pameran ini bisa membuat liburan akhir pekan Anda terasa lebih menyenangkan lagi.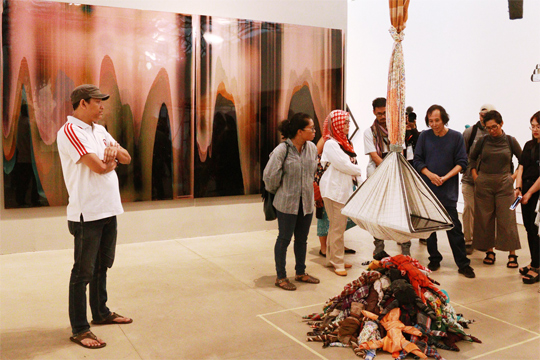 Selain pameran tersebut, Selasar Sunaryo Art Space juga melangsungkan pameran tunggal Sunaryo berjudul Lawangkala. Selengkapnya bisa Anda baca di sini.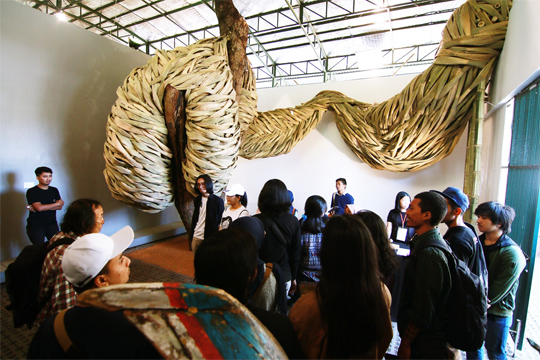 Para seniman yang berpartisipasi antara lain Abdi Karya, Agus Suwage, Arin Dwihartanto Sunaryo, Bandu Darmawan, Cecep M. Taufik, Chusin Setiadikara, Hedi Soetardja x Sunaryo, Made Wiguna Valasara, Irfan Hendrian, Iwan Yusuf, Joko Avianto, M. Reggie Aquara, Maharani Mancanagara, Mella Jaarsma, Nurdian Ichsan, Nurrachmat Widyasena, Patriot Mukmin, Windi Apriani, dan Yuli Prayitno. Dua puluh seniman ini menampilkan gagasan mengenai materialitas dan performativitas dalam ekplorasi medium yang terinprasi oleh karya-karya Sunaryo.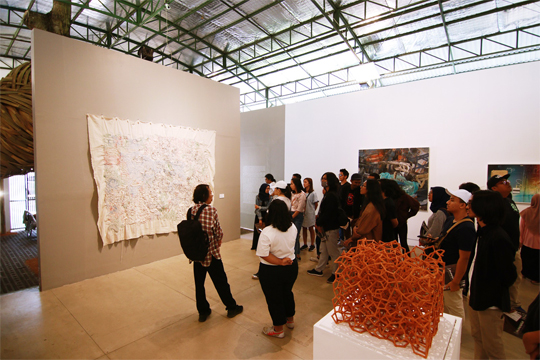 "Bisa dibilang mereka ini adalah murid dan teman berdiskusi dari Pak Naryo. Melalui pameran ini mereka ingin mengembalikan apa yang telah mereka dapat dengan merespon karya-karya Pak Naryo ke dalam bahasa karya mereka sendiri," ujar Hendro Wiyanto, kurator dari pameran ini.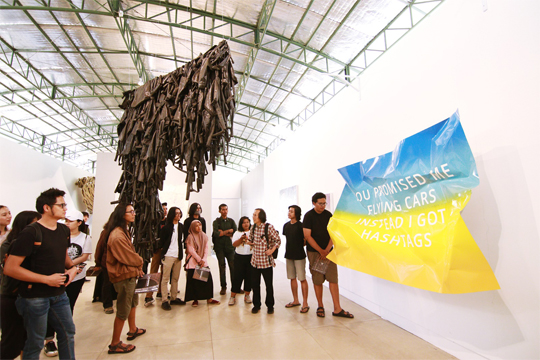 Ada satu karya yang menarik yang bisa Anda temui di sini. Ialah karya dari Hedi Soetardja dengan judul Luruh Hitam Dalam Perayaan, dimana ia berkolaborasi dengan Sunaryo dalam membuat karyanya ini. Lalu ada karya instalasi bambu dari Joko Avianto berjudul Poem of Epiphyte, sebelumnya Joko sudah dikenal sebagai seniman yang karyanya dipamerkan di Bundaran HI pada saat Asian Games 2018 berlangsung.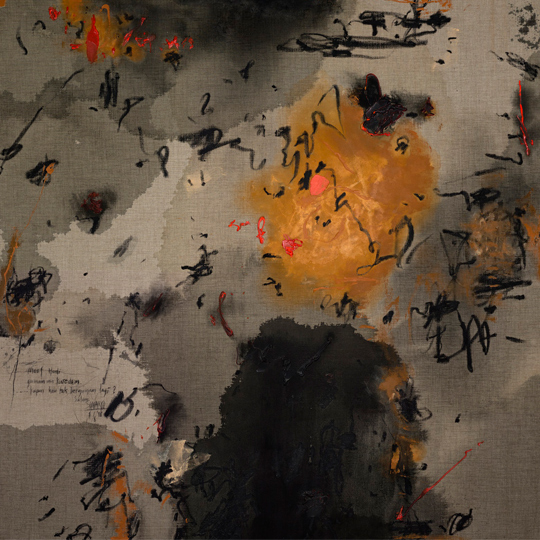 Hedi Soetardja & Sunary, "Luruh Hitam dalam Perayaan", 2018
Bagi para penikmat seni, sepertinya ini merupakan pIlihan liburan yang menarik, bukan?