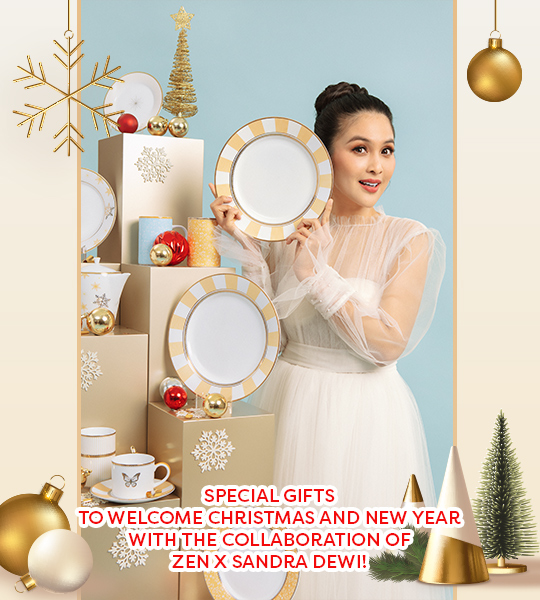 presented by

SPECIAL GIFTS TO WELCOME CHRISTMAS AND NEW YEAR WITH THE COLLABORATION OF ZEN X SANDRA DEWI!
Published by Sugar & Cream, Thursday 15 December 2022
Images courtesy of ZEN Tableware
A Timeless Wisdom and Luxury
It's favorite time of the year upon us. The season of celebration, laughter and presents. Here are some fabulous gifts ideas to make the joyful moment from the new collection from ZEN Tableware x Sandra Dewi!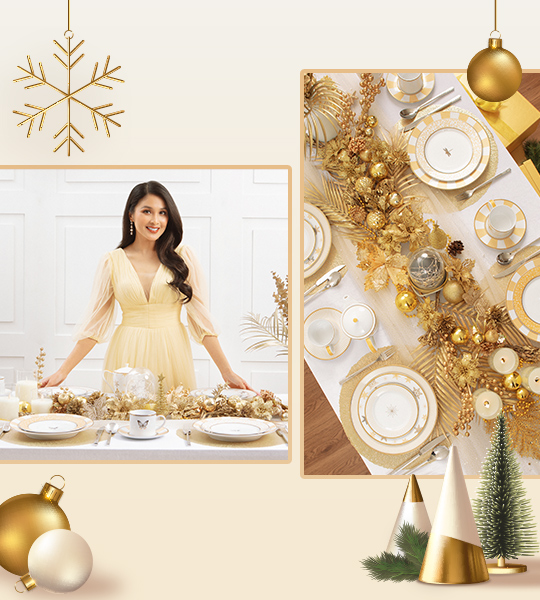 Masuki dunia fantasi yang magical, di mana Anda akan menemukan kecintaan pada dunia porselen yang memesona dari koleksi terbaru dari ZEN Tableware x Sandra Dewi. Koleksi ini melengkapi perayaan yang semarak diakhir tahun sebagai sajian piranti makan ataupun menambah koleksi untuk memperindah tatanan hunian. Mengulang kesuksesan kolaborasi ZEN Tableware dengan Sandra Dewi di periode pertama dan kedua, ZEN Tableware sekarang melansir produk kolaborasi dengan wajah yang berbeda dari sebelumnya: lebih universal untuk keceriaan momen apapun. Koleksi ini diluncurkan pada 11 November 2022 lalu disaksikan oleh segenap media undangan termasuk media dari www.sugarandcream.co.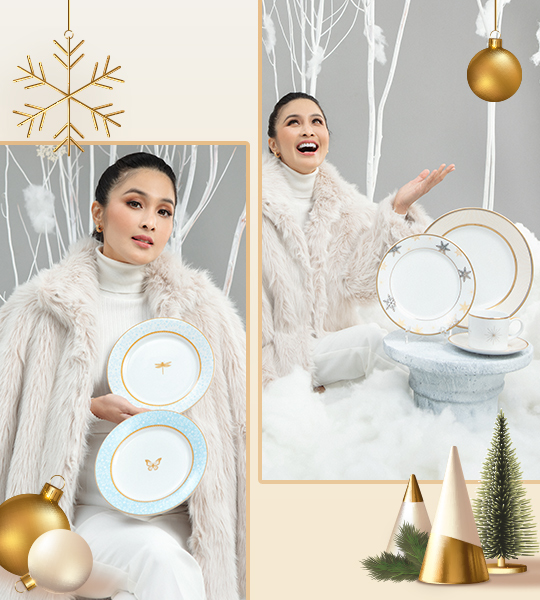 Presented by LeChateau Living
Koleksi pertama dan kedua terinspirasi karakter hewan menjadi ikon itu terkandung dalam setiap produk. Namun pada kolaborasi ketiga ini, nuansa winter, gold, dan floral blossom menjadi tema utama dari koleksi produk ini. Gold elemen menjadi 'aktor' utama dalam kolaborasi ini, nilai simbolis emas memberikan kehangatan, optimisme, dan luxury yang memiliki nilai abadi sekaligus merupakan kekuatan dari produk kolaborasi ini.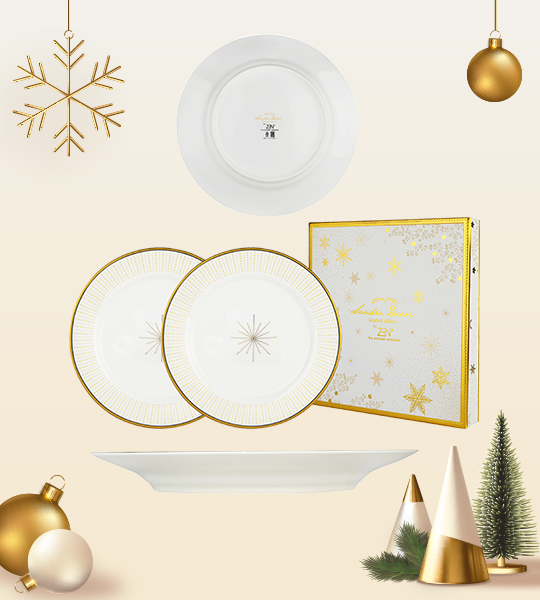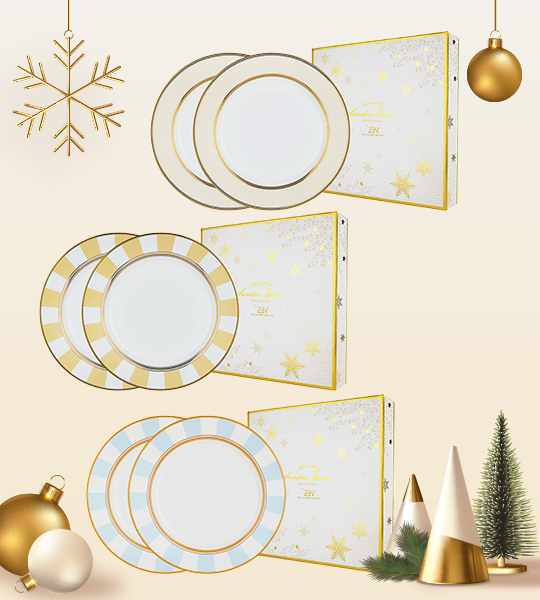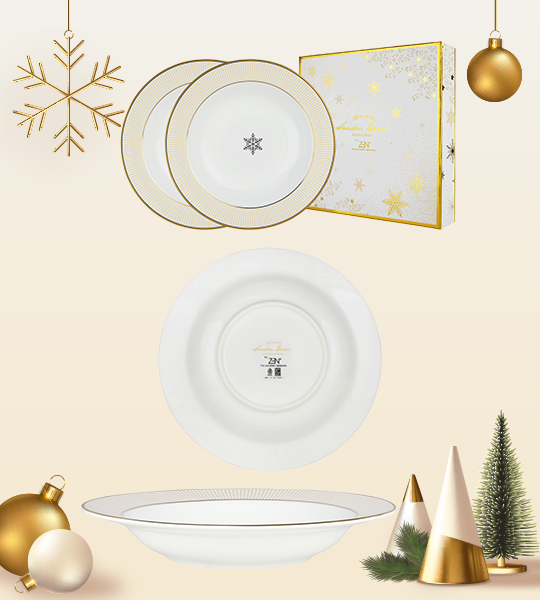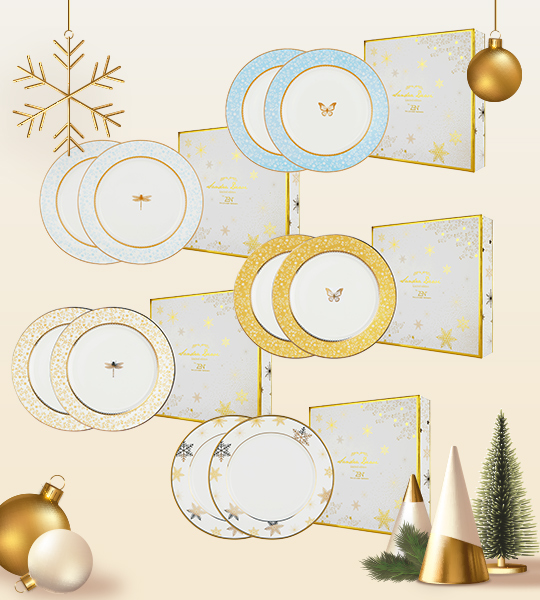 Koleksi ZEN Tableware x Sandra Dewi terinspirasi dari momen turunnya salju pertama di penghujung tahun yang selalu disambut baik oleh semua orang. Sebagai awal sempurna untuk perayaan festive seasons dengan berbagi hadiah dengan keluarga dan teman tercinta. Karena kepingan salju putih menggambarkan  ketulusan, ketenangan dan kemurnian.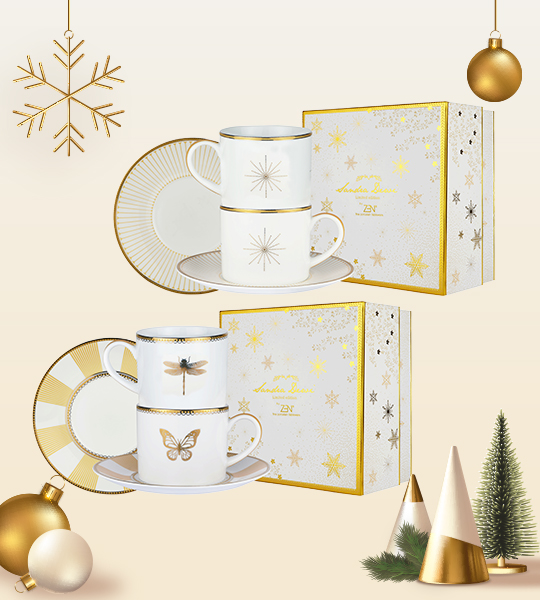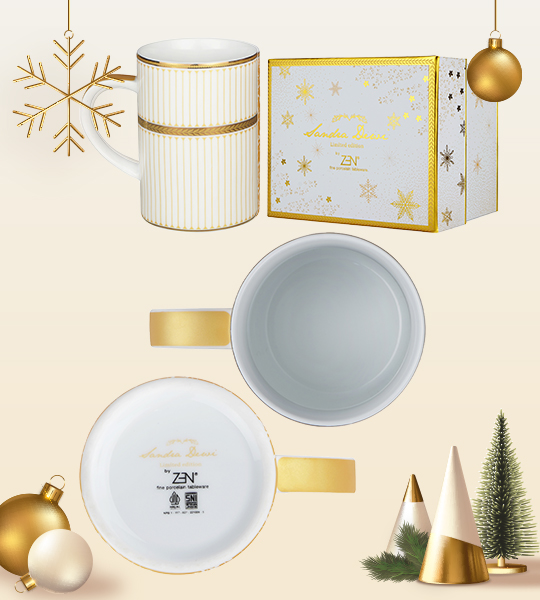 Momen dan simbol kehangatan bersama orang terkasih yang ingin memberikan kenangan indah dan kemudian menginspirasi lahirnya "The A Timeless Wisdom and Luxury" yang kolaborasi terbaru antara ZEN x Sandra Dewi. ZEN Tableware believes that sharing is a special thing to build warmth with loved ones! Koleksi ini tidak hanya mempercantik ruang makan Anda, bisa jadi menjadi hantaran atau kado yang manis di hari yang penuh kebersamaan dan berbagi. Celebrate the beautiful and precious moments this year with A Timeless Wisdom and Luxury Collection only from ZEN x Sandra Dewi!