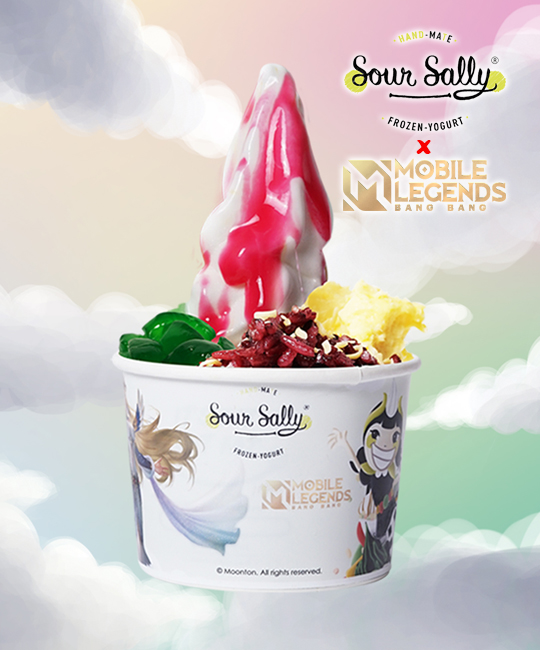 presented by

SOUR SALLY X MOBILE LEGENDS: BANG BANG, HADIRKAN KREASI FROZEN YOGURT BARU TERINSPIRASI OLEH CITA RASA NUSANTARA
Published by Sugar & Cream, Wednesday 25 August 2021
Text by Dira Rohmatun, images courtesy of Sour Sally
Kadita Freeze & Lancelot Like-It-A-Lot : Es doger dan Es Cendol Menjadi Inspirasi dari Dua Menu Varian Terbaru
Siapa yang tidak mengenal Sour Sally yang tak pernah lelah berkreasi dan selalu menampilkan variasi yogurt terbarunya? Menawarkan variatif campuran yang menggiurkan, kali ini, jenama asli Indonesia sekaligus pelopor frozen yogurt ini, menggandeng Mobile Legends: Bang Bang untuk memperkenalkan dua varian baru frozen yogurt yang terinspirasi oleh hidangan pencuci mulut Nusantara, dalam rangka menyemarakkan ulang tahun kemerdekaan Republik Indonesia yang ke-76.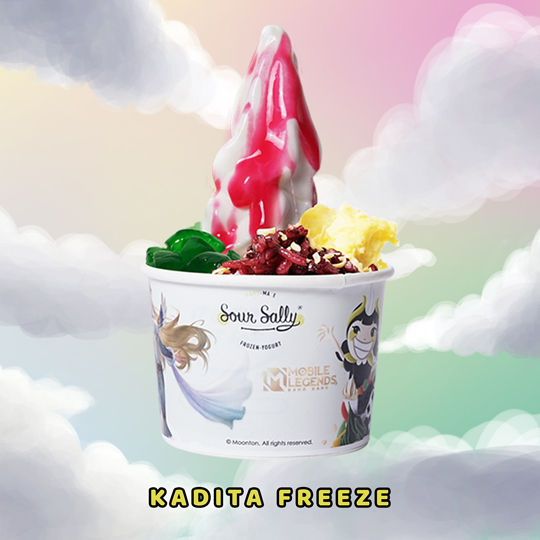 Melalui kampanye Fantastic Flavors of Local Legend, kedua varian baru yang layak dijajal secepatnya ini ialah Kadita Freeze yang terinspirasi oleh es doger dan Lancelot Like-It-A-Lot yang terinspirasi oleh es cendol. Untuk Anda penggemar es doger, Anda dapat menikmati kesegaran Kadita freeze menggunakan frozen yogurt White Skim khas Sour Sally yang dipadu dengan aneka topping seperti saus doger, tape singkong, kolang-kaling, dan ketan hitam. Sementara, penyuka es cendol pasti akan terkejut dengan keunikan cita rasa Lancelot Like-It-A-Lot dalam frozen yogurt White Skim dengan paduan cendol, brown sugar, jackfruit paste, dan coconut flakes.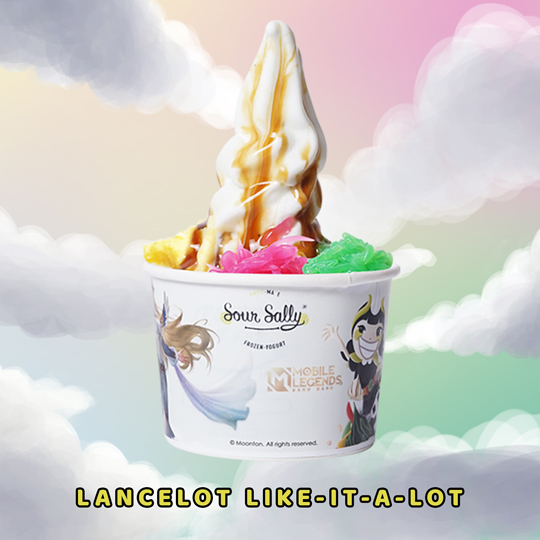 "Di dalam Kadita Freeze dan Lancelot Like-It-A-Lot, kami memadukan cita rasa tersebut dengan varian frozen yogurt White Skim dan mengemasnya secara moderen untuk generasi muda Indonesia yang semakin fasih di dalam menggunakan teknologi digital dan beraktivitas di dunia maya. Bekerjasama dengan Mobile Legends: Bang Bang, kami berusaha menyuburkan kembali rasa cinta generasi ini terhadap warisan kuliner Nusantara tersebut," kata Adhi Putra Tawakal, Head of Marketing, Sour Sally Group.
Mobile Legends: Bang Bang adalah Gim MOBA terpopuler di Indonesia yang telah dimainkan oleh jutaan penggemar setianya di Indonesia secara daring. Kadita, adalah salah satu karakter yang terinspirasi oleh legenda Ratu Pantai Selatan dan diciptakan secara khusus untuk pasar Indonesia. Nama Kadita dan Lancelot, yang merupakan hero populer di Mobile Legends: Bang Bang, dipilih untuk mewakili kedua kreasi terbaru Sour Sally tersebut.


Presented by Interni Cipta Selaras
"Kami sangat senang dengan kolaborasi bersama Sour Sally dan menyuguhkan sesuatu yang baru untuk semua pengguna MLBB, yaitu dua varian baru frozen yogurt yang terinspirasi dari cita rasa nusantara, dan dikolaborasikan dengan dua karakter populer di MLBB, yaitu Kadita dan Lancelot," kata Summer Ding, Head of Indonesia Marketing, Moonton Indonesia. "Kami berharap kolaborasi ini menjadi sesuatu yang bisa menambah keseruan bermain gim MLBB bersama teman dan keluarga."
Kreasi kolaboratif antara Sour Sally dan Mobile Legends: Bang Bang ini tersedia dalam kemasan cup dengan porsi individual dan take home pack 250 gram serta 500 gram yang cocok untuk dinikmati bersama di mana saja.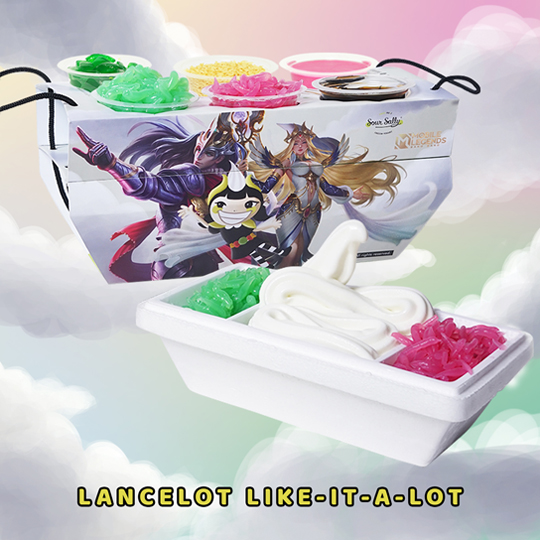 Tertarik untuk mencicipinya? Segera lakukan pemesanan di gerai-gerai Sour Sally terdekat ataupun melalui online.