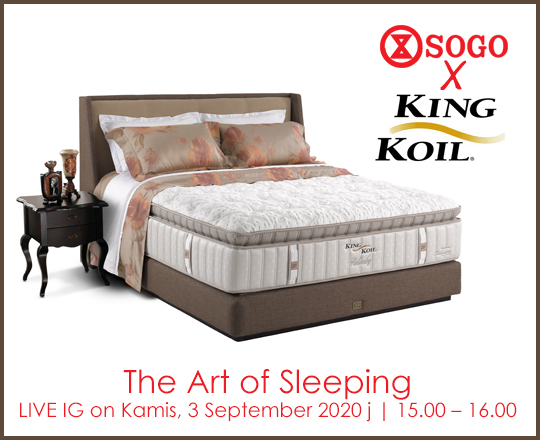 presented by

SOGO x King Koil "The Art of Sleeping" : LIVE IG on Thursday, 3 September 2020 jam 15.00 – 16.00.
Published by Sugar & Cream, Thursday 03 September 2020
Text by Auliya Putri, Images Courtesy of King Koil
Kualitas Tidur Baik
Banyak masyarakat yang belum menyadari pentingnya memiliki kualitas tidur yang baik. Selain untuk menjaga kesehatan, kualitas tidur baik juga memberikan ketenangan dari sisi emosional. Tubuh menjadi segar dan pikiranpun menjadi lebih positif. Inilah latar belakang SOGO Department Store bersama King Koil menghadirkan acara "The Art of Sleeping" melalui Instagram Live yang dipandu oleh Ms. Melissa Ann Tjahyadikarta (General Manager Corp. Communication & PR SOGO Indonesia), Ferry Salim (Celebrity & SOGO Loyal Customer), dan Mukti Argo (Group Brand Manager King Koil®). Dan akan diadakan pada Kamis, 3 September 2020 pukul 15.00 – 16.00 WIB.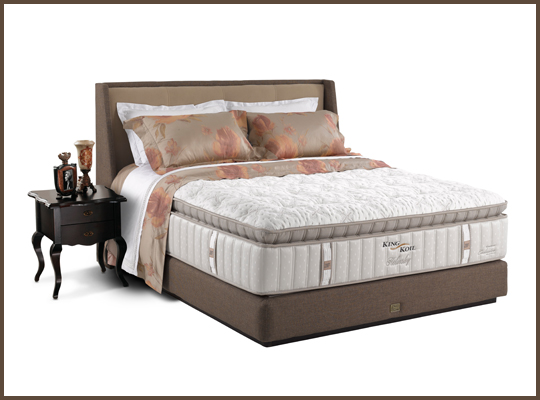 "Tidur merupakan elemen yang sering tidak diperhatikan oleh sebagian besar masyarakat. Oleh karena itu, acara ini bertujuan untuk membantu masyarakat agar lebih memahami secara keseluruhan seperti apa kualitas dari tidur yang baik. Tidur yang baik tidak hanya mencakup dari waktu lamanya kita tidur, akan tetapi juga dilihat dari pemilihan produk mattress & bedding yang tepat. SOGO Department Store hadir untuk memudahkan para pelanggan setia dalam memiliki pola hidup sehat, dengan menyediakan produk-produk mattress & bedding dengan bahan dan kualitas terbaik." ujar Melissa Ann Tjahyadikarta, selaku General Manager Corporate Communications PR & Partnership dari SOGO Department Store Indonesia.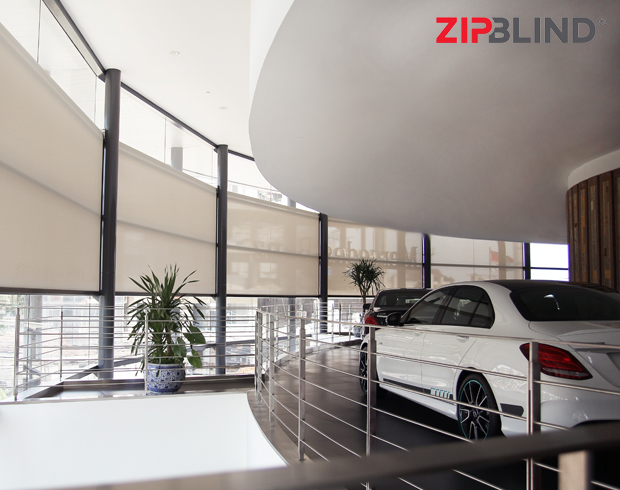 Presented by Zipblind
Jangan lupa Program Special Package Price untuk pembelian King Koil® Mattress fullset Exclusive Type Helmsley dan Promo Launching Price untuk produk baru King Koil® Bio-Organic Latex Pillow berlangsung dari 3-6 September ini, di Sogo Department Store.