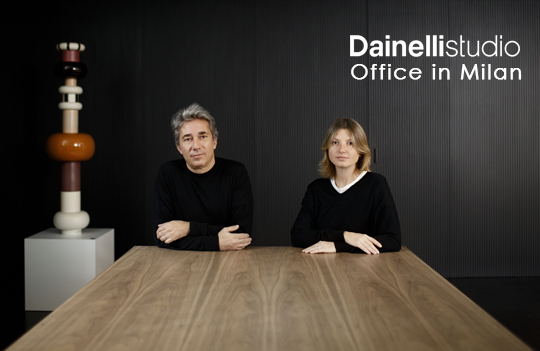 presented by

A Glimpse Into Dainelli Studio's Office In Milan
Published by Sugar & Cream, Tuesday 26 January 2021
Text by Dinda Bestari, Image Courtesy of Dainelli Studio
The Refined Style
Seperti kita ketahui secara global dunia menghadapi krisis pandemi. Banyak orang memilih kerja di rumah (work from home) dan melakukan semuanya secara daring. Namun, di awal tahun 2021 ini, dimulai dengan konsep ''Back to Work'' , Leonardo dan Marzia Dainelli  – desainer arsitek sekaligus pendiri Dainelli Studio – mengundang kita untuk melihat  desain interior kantornya yang hangat namun memiliki nuansa modern.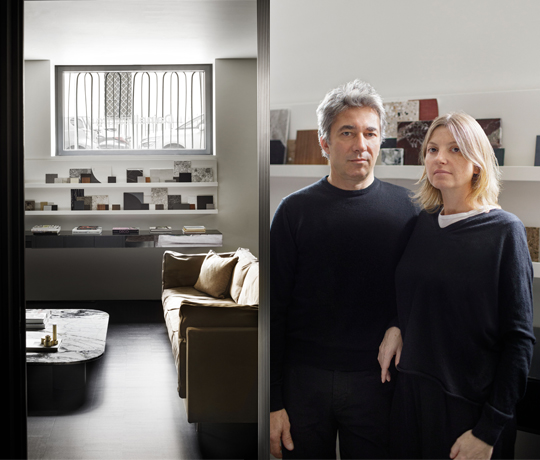 Leonardo & Marzia Dainelli
When you think of a monotonous room office interior, what immediately comes to your mind is a room with simple decorations with blank walls, dominated by cool colors, sharp edges, cool white light, and artificial materials. Persepsi ini sangat kontras jika Anda ''menyimak'' interior kantor Dainelli Studio di jantung Brera, Via Fatebenefratelli 4, Milan. Keseluruhan interior menunjukkan gaya studio dengan karakter khas dari Marzia dan Leonardo yaitu homey, welcoming dan hangat. Kehadiran sofa dan coffee table  mengingatkan kita akan suasana seperti di rumah.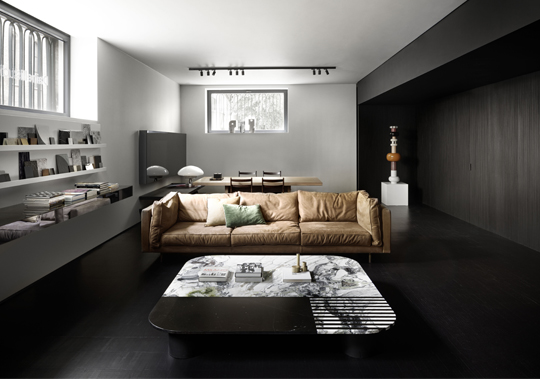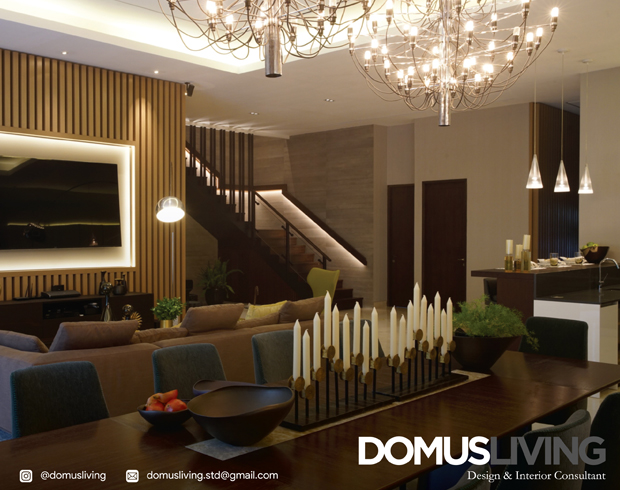 Presented by Domus Living Studio
Tiap ruangan dirancang berkesan sebuah ruang keluarga yang besar. Perhatian terhadap detil dipikirkan dengan matang. Misalnya pintu saku (pocket door) yang tersembunyi oleh panel bergaris dan lemari pakaian yang customized.  Desain yang memikat dan halus dari Dainelli Studio, bisa dilihat dengan penggunaan kayu gelap, marble, kulit, kain halus, dan finishing touch yang  apik.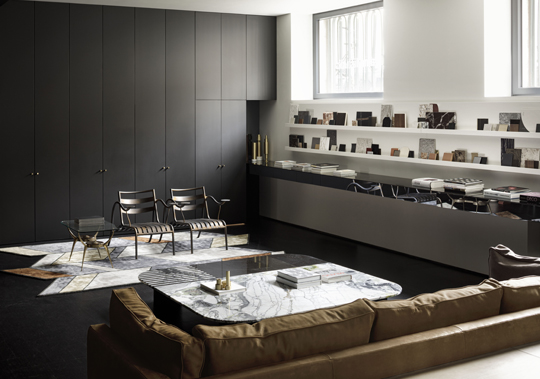 ''Perpustakaan'' yang dipasang di dinding merupakan  referensi bahan material untuk karya desain dari beberapa desainer dan arsitek, serta memenuhi peran ruang kerja secara vertikal.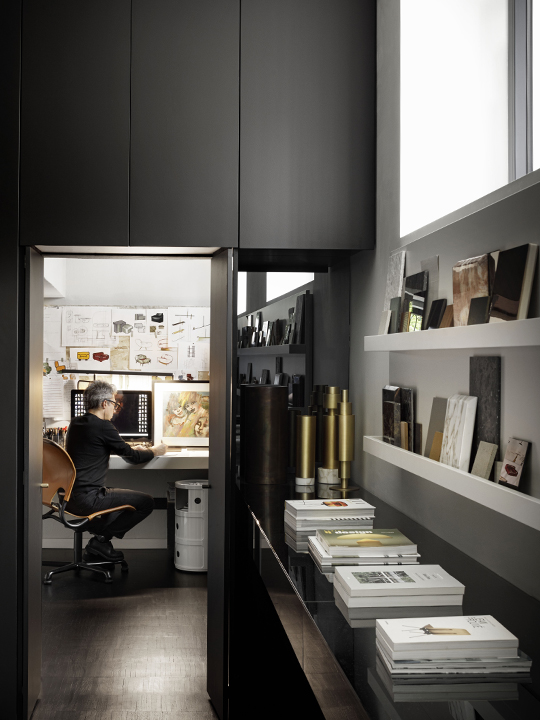 Dainelli Studio  tidak hanya mengerjakan arsitek dan interior.  Dalam beberapa tahun terakhir, studio ini aktif berkolaborasi dengan Lema, Gallotti & Radice, Giorgetti, Gebrueder Thonet Vienna, Londonart.