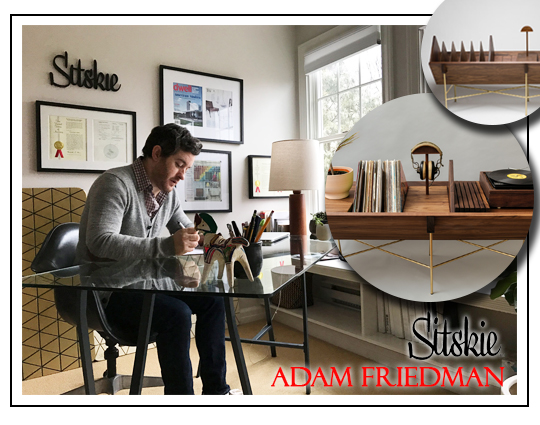 Sitskie – OPEN 45 Credenza
Published by Sugar & Cream, Thursday 29 November 2018
Text by Auliya Putri, Images Courtesy of Sitskie
For The Love of Your Vinyl Records
No more messy storage of vinyl records. Add this beautiful OPEN 45 Credenza by Sitskie and proudly display your amazing collections. A stylish piece of furniture that brings a touch of classic to your room.
Apakah Anda penggemar vinyl? Bagaimana Anda menyimpannya? Biasanya, banyak koleksi vinyl yang tergeletak begitu saja, tersembunyi di dalam lemari, ditumpuk di rak, atau disimpan pada tempat yang kurang memadai. Berdasar alasan inilah Sitskie dengan desainer Adam Friedman terinspirasi untuk menciptakan OPEN 45 Credenza melalui gagasan untuk menyimpan koleksi Anda dengan baik dan siap dimainkan kapan saja. Memungkinkan Anda untuk menghabiskan waktu menikmati alunan merdu sambil mengistirahatkan tenaga dan pikiran. OPEN 45 Credenza adalah sebuah keseimbangan sempurna pada bentuk dan fungsinya.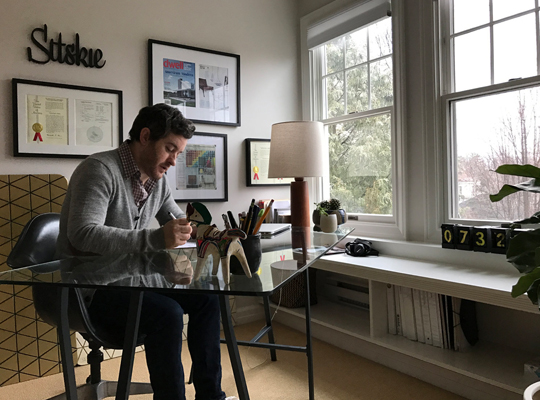 Adam Friedman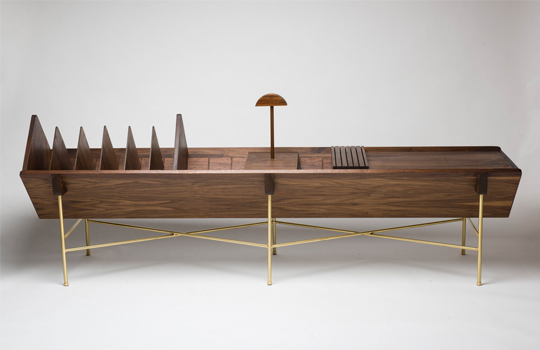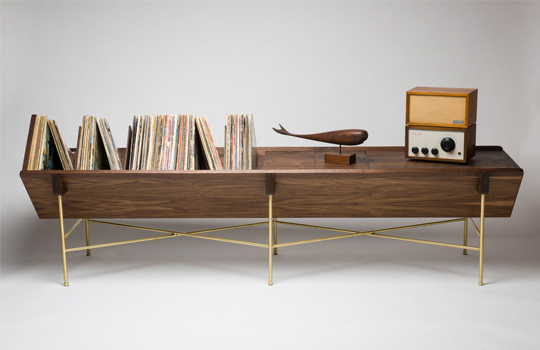 Dirancang untuk mempromosikan penggunaan vinyl Anda, OPEN 45 Credenza memungkinkan Anda mendapatkan beragam keuntungan, seperti :
• Interiornya yang mempunyai banyak 'lubang' memungkinan panel pembagi untuk bergerak sesuai keinginan Anda.
• Raknya pun dapat dipindahkan sesuai dengan pengaturan yang Anda inginkan.
• Ada tempat khusus untuk menyembunyikan kabel yang panjang.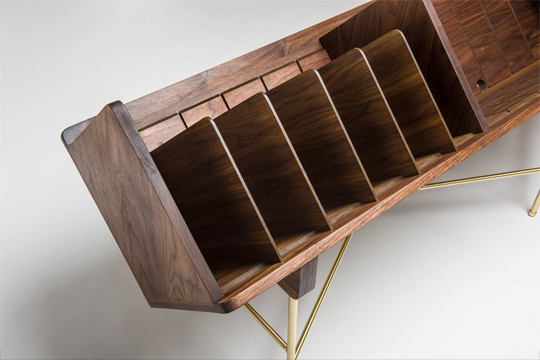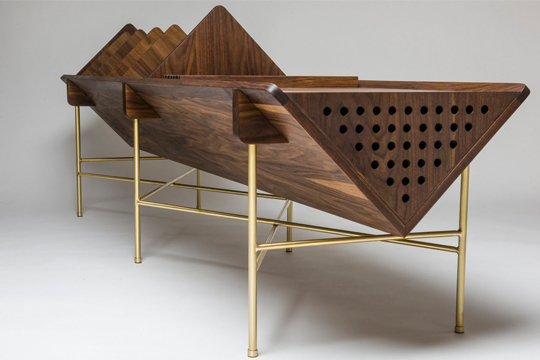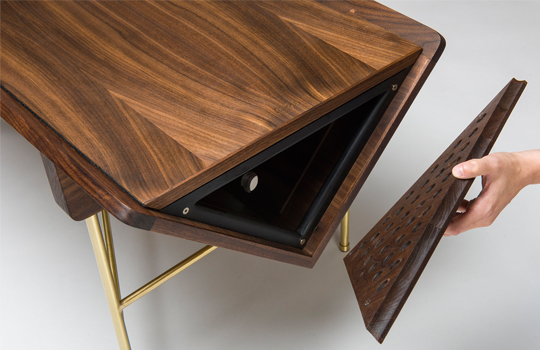 Sitskie adalah studio desain yang berbasis di Detroit dan menyediakan beragam furnitur modern inovatif. Didirikan pada tahun 2012 oleh tim suami-istri, Vanessa dan Adam Friedman. "Saya benar-benar ingin memberikan sesuatu yang baru kepada orang lain, sesuatu yang belum pernah terlihat sebelumnya. Saya sungguh ingin menciptakan produk yang otentik dalam kepekaan desain saya, dan memulai Sitskie merupakan cara terbaik untuk merealisasikan semua itu," ujar Adam Friedman.