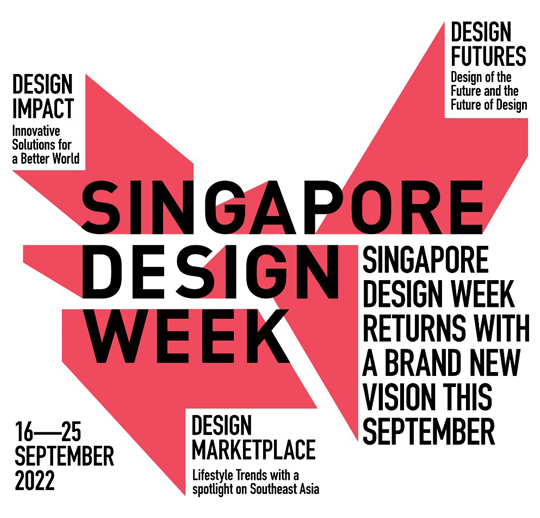 presented by

SINGAPORE DESIGN WEEK RETURNS THIS SEPTEMBER 2022!
Published by Sugar & Cream, Thursday 15 September 2022
Images courtesy of SDW
With A Brand New Vision – 16 – 25 September 2022
Singapore Design Week (SDW), salah satu festival desain utama di Asia sejak diluncurkan tahun 2014, membuat comeback yang sangat dinanti-nantikan setelah jeda dua tahun untuk menampilkan desain terbaik dari Singapura dan sekitarnya. Festival desain unggulan Singapura, sebagai UNESCO Creative City of Design, SDW telah menjalani tinjauan strategis utama untuk memetakan jalannya menuju acara kreatif global dengan menyoroti keunggulan desain Asia Tenggara.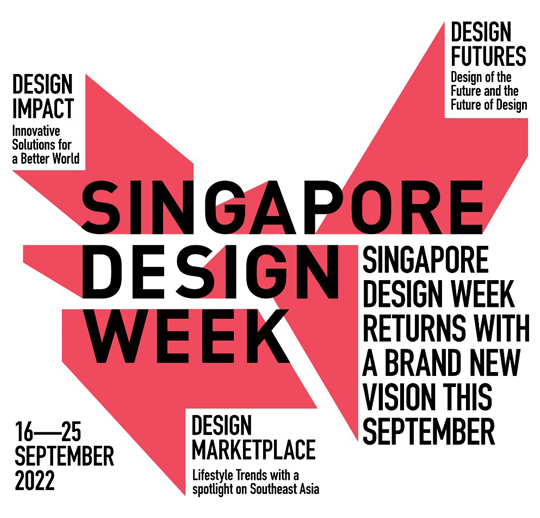 Sekarang kembali dengan visi baru yang menunjukkan jenama kreativitas khas Singapura, mengeksplorasi desain melalui tiga pilar yang menentukan: Design Futures, Design Marketplace, dan Design Impact. Disatukan oleh pilar festival ini, SDW 2022 akan menyatukan lebih dari 50 acara dan 200 desainer selama 10 hari. Berlangsung dari 16 hingga 25 September 2022, festival desain unggulan akan ditentukan oleh Design Futures, Design Marketplace, dan Design Impact, dan menampilkan creative heavyweights internasional Suzy Annetta, Paola Antonelli, Tony Chambers, Yoko Choy, David OMA Gianotten, dan Potato Head. Mereka memainkan peran kunci dalam membentuk program tahun ini, bersama desainer lokal dan regional yang sudah mapan dan sedang berkembang.
"The two-year hiatus was a good time to hit the refresh button. We deliberated on a stronger festival vision and how we could carve a distinctive and enduring niche by focusing on Singapore's design strengths. The new Singapore Design Week (SDW) will shine the spotlight on Singapore as a futuristic city of design and innovation economy; an East-West connector and convener for Southeast Asian design and lifestyle; and a purveyor of sustainable and impact design solutions that address urgent real-world problems. This year's line-up of design and creative heavyweights promises to cement SDW as one of Asia's premier design festivals." –  Mark Wee, Festival Director of SDW 2022 –

Presented by LeChateau Living
Design Futures
Design Futures berfokus pada desain masa depan dan masa depan desain, melalui lensa Singapura berwawasan ke depan – di mana masa depan yang lebih positif diprototipe untuk Singapura dan dunia. Pada tahun 2022, pilar ini akan menampilkan Design Futures Symposium dikembangkan di bawah arahan kuratorial yang terkenal secara internasional kurator desain dan penulis Paola Antonelli. Design Futures Symposium akan mengumpulkan sejumlah pemimpin pemikiran terkemuka dari Singapura dan sekitar dunia. Bersama-sama mereka akan menyelidiki beberapa cara penting di mana desain itu fundamental bagi strategi untuk masa depan; dan 'enzim' untuk kemajuan.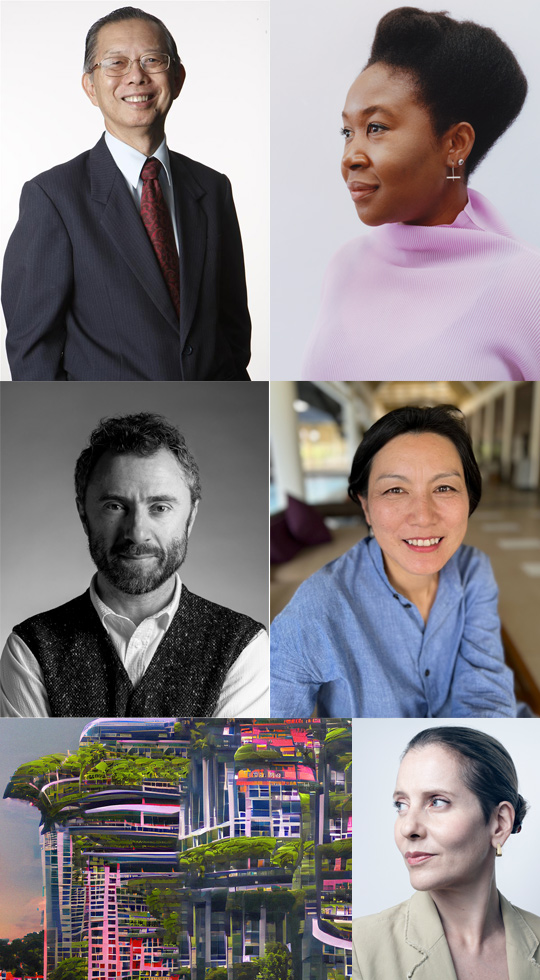 "The title of this year's Design Futures Symposium, 'Agency for the Future: Design and the Quest for a Better World', points to a dual meaning. On the one hand, it highlights Singapore's unique approach, based on modeling, prototyping, testing, and perfecting solutions for preferable futures, as in a design process. On the other hand, it points to individual citizens and their ability and responsibility. Who has agency to determine and build the future? It is not only official bodies or corporations; agency lies in each of us, through the decisions we make and the actions we take every day. Informed and sensitive design can help us address complexity, so we can fine-tune our behaviors and optimize the power of our decisions and actions." –  Paola Antonelli, Senior Curator at The Museum of Modern Art in the Department of Architecture & Design, as well as MoMA's founding Director of Research & Development.–
Design Marketplace
Diselenggarakan oleh FIND – Design Fair Asia, pameran furnitur, interior, dan desain terbaru dan terbesar di Asia akan menyelenggarakan koleksi jenama interior terbesar yang dipilih dengan cermat, pemimpin opini utama, desainer, dan konten dari Timur dan Barat. Design tastemakers, Tony Chambers dan Yoko Choy dari majalah Wallpaper* memimpin FIND – Global Summit di mana mereka akan memulai percakapan dengan pemimpin opini desain global seperti Tom Dixon dan Patricia Urquiola tentang tren dan topik utama seperti metaverse, kesejahteraan, biofilia, dan keberlanjutan di antara yang lain. Yang di- highlight termasuk kursi dan lampu oleh Adhi Nugraha yang berbasis di Bandung yang dibuat dari kotoran sapi yang diproses ulang, NFT desain edisi terbatas 'Living Vase 02' oleh Singapura dan studio Lanzavecchia + Wai yang berbasis di Milan, dan serangkaian lampu yang dibuat dari bio/limbah pertanian oleh desainer Filipina, Stanley Ruiz.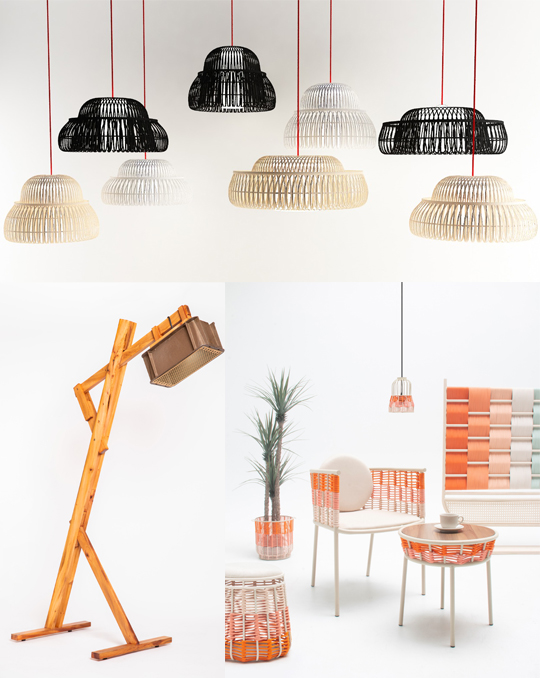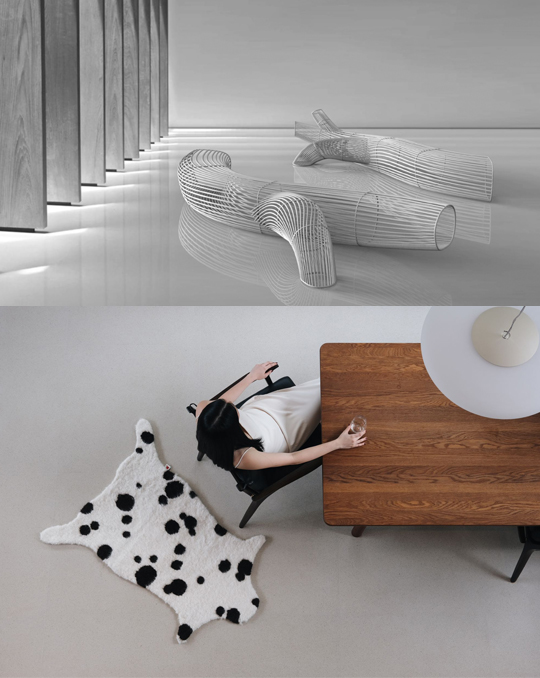 "We are really looking forward to the much-anticipated return of Singapore Design Week. FIND – Design Fair Asia is extremely proud and honoured to be Singapore Design Week 2022's official Design Marketplace anchor. Together with our colleagues at DesignSingapore Council, we are excited to present a unique, exclusive, innovative and immersive new design experience that will speak to our audiences in Singapore and the rest of the world." – Mel Shah, Vice President Asia of dmg events, organized FIND  – Design Fair Asia –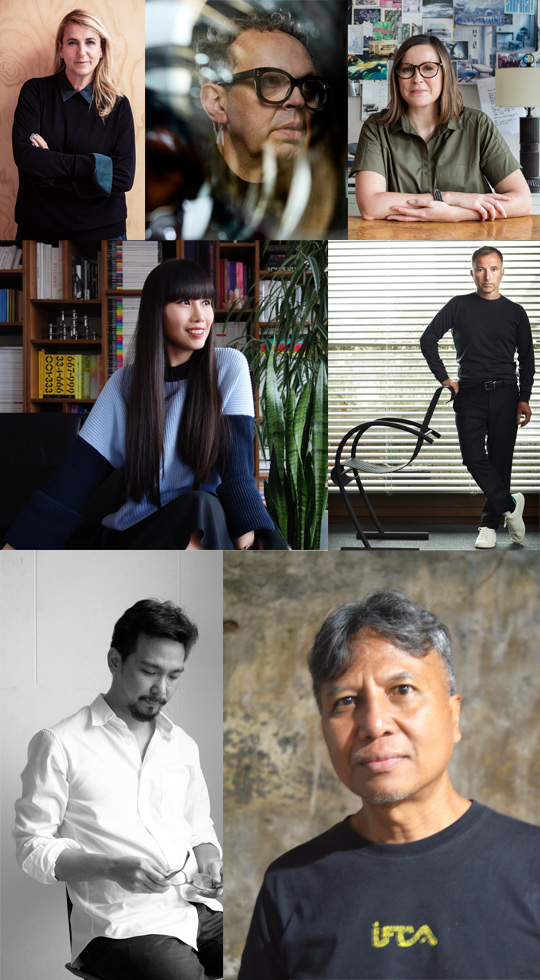 Design Impact
Menyoroti desain sebagai kekuatan pendorong untuk dampak transformatif dengan menampilkan solusi kehidupan nyata yang inovatif yang mengatasi masalah paling kritis saat ini, dari limbah dan keberlanjutan hingga kesehatan mental dan masyarakat kita yang menua. SDW akan menandai peluncuran President*s Design Award (P*DA) Tours dimana masyarakat akan dapat merasakan secara langsung beberapa hal yang paling menonjol di Singapura, desain inovatif dan berdampak yang telah membuat perbedaan dalam kehidupan orang Singapura. Tur akan menampilkan proyek pemenang penghargaan P*DA termasuk hijau gedung pencakar langit, situs yang merayakan kerajinan warisan, representasi ikonis Singapura perumahan umum, dan ruang inklusif untuk menghubungkan semua.

Pop-up Good Design Research, yang dikuratori oleh studio desain WY-TO, akan mengilustrasikan dampak positif dari desain yang baik melalui penelitian dan eksperimen, menampilkan over 20 desainer lokal, dan prototipe serta solusi mereka lahir melalui inisiatif DesignSingapore Council's Good Design Research.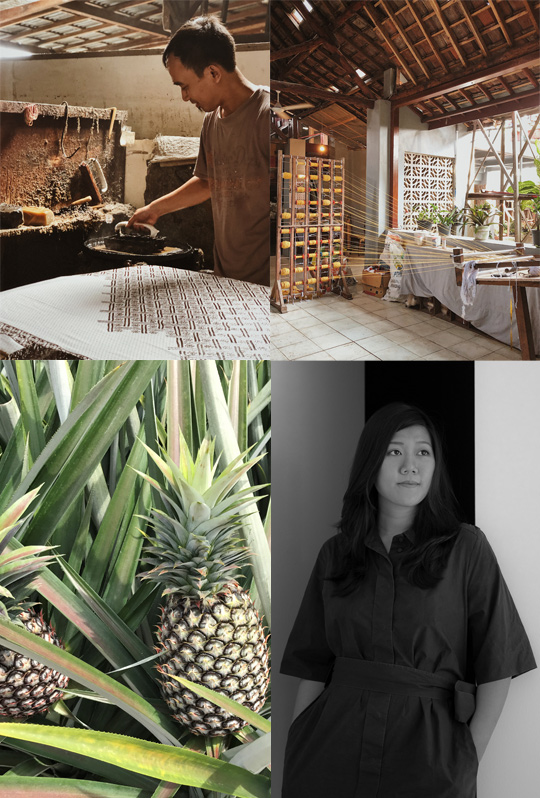 "As a small brand looking to create outsized impact by celebrating and preserving heritage craft through innovation, exhibiting in the Good Design Research pop-up during Singapore Design Week 2022 helps share our work with a wider audience." –  Felicia Toh, founder of NOST and Good Design Research recipient –
National Design Center (NDC) akan diubah menjadi N*thing is Possible, a etalase desain regeneratif yang merayakan penggunaan kembali, daur ulang, pembuatan ulang, dan penghidupan kembali. Harapkan pengalaman yang mencakup desain, seni, arsitektur, musik, makanan, dan mode dalam pengambilalihan kreatif ini dikurasi bersama oleh jenama lifestyle Bali Potato Head dan OMA / David Gianotten, yang mencakup kreasi oleh tokoh-tokoh desain seperti Kengo Kuma, Futura, Max Lamb, Toogood Design, Eco Mantra, dan Thibaut Grevet.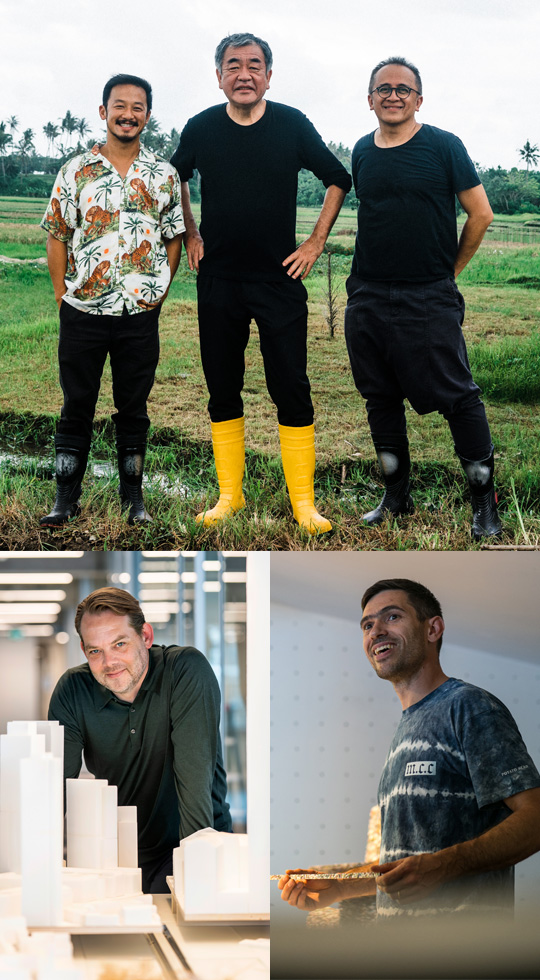 "Radical sustainability is woven into Potato Head's DNA. We serve up sustainability in an appealing way, and hope to inspire our guests to adopt an earth-friendly lifestyle by showing how beautifully it can be done without compromise. We believe in sharing our leanings because this is the way to create that ripple effect. So join us and our friends on our Journey to Nothing, and see how N*thing is Possible." – Ronald Akili, founder of Potato Head –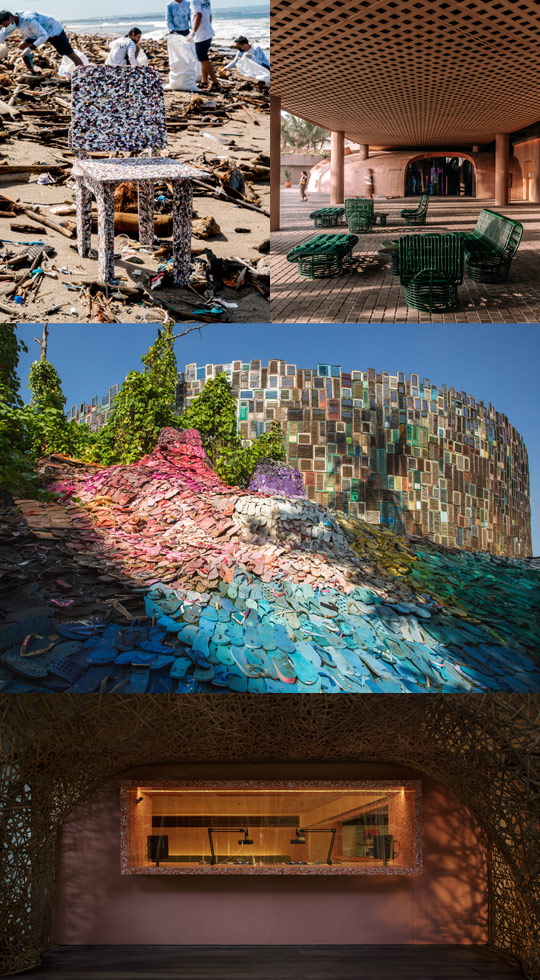 "In our age of instant comfort, we are used to deploying the world's resources to generate our desired environment, climate, and ways of living, often without much thinking about the impact on the earth. N*thing is Possible at NDC allows us to investigate the life-cycles of the materials that we use in architecture, design, hospitality, and beyond. Our exhibition joins creative efforts across disciplines to capture the potential of the materials at different stages of their life-cycles." – David Gianotten, architect and OMA's managing partner –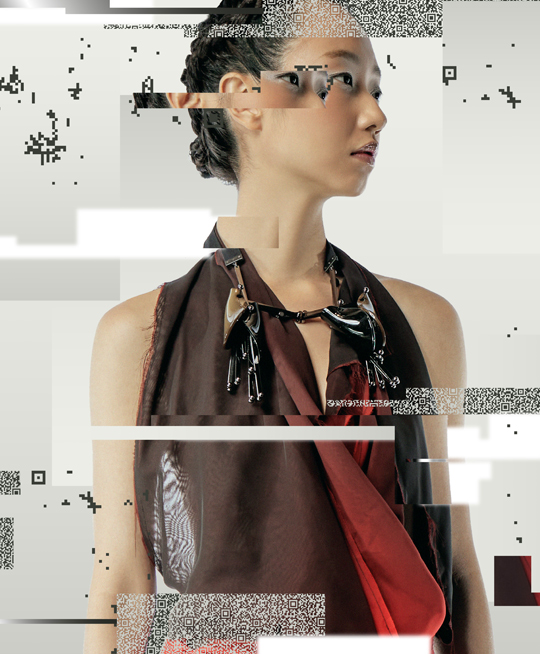 Design Lifestyle Experiences and Design Community Open Doors
Desain lokal dan komunitas kreatif terus menjadi mesin di belakang Singapura Aktivasi distrik Design Week yang dinamis dan program komunitas dasar – pengalaman yang mendukung tiga pilar utama. Pengunjung dapat menantikan rangkaian kegiatan desain yang imersif di berbagai tempat di seluruh Singapura. Fashion dan direktur kreatif lokal yang terkenal secara internasional Daniel Boey mempersembahkan #FashTag, yang merupakan eksplorasi dan perayaan pengalaman mode yang terjadi di berbagai tingkat  Raffles City Shopping Centre. Little India  juga akan ditata ulang sebagai bagian dari Re-route, sebuah cerita yang bertemu dengan pembuatan tempat festival oleh kelompok interdisipliner pemenang penghargaan Plus Collaboratives. Akan ada juga jadilah open house, bincang-bincang, lokakarya, dan lainnya sebagai desainer, studio desain, dan desain perusahaan menunjukkan semangat kreatif mereka dan berbagi semangat mereka untuk desain dengan publik. Line-up lengkap akan diumumkan lebih dekat ke festival. (DB)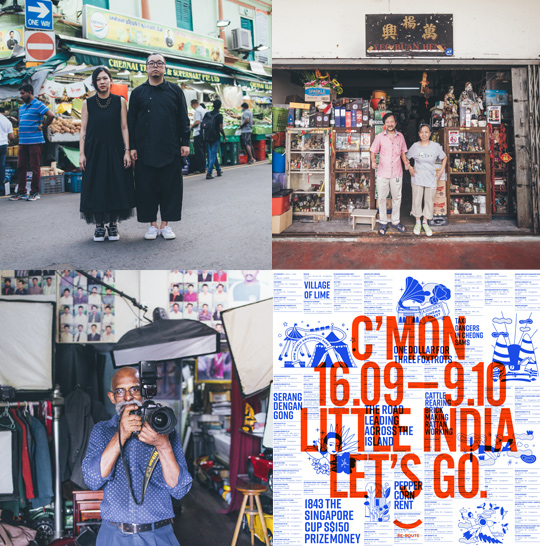 "We are excited to unveil the brand new Singapore Design Week which will grow recognition of our UNESCO Creative City of Design as a leading design hub, establish our design thought leadership, and raise awareness of the value of design. Our designers have an immense amount of talent and creative courage that we can champion, and we hope that festival goers will come away with genuine inspiration, meaningful connections and a new perspective on what Singapore design stands for." – Dawn Lim, Executive Director, DesignSingapore Council –