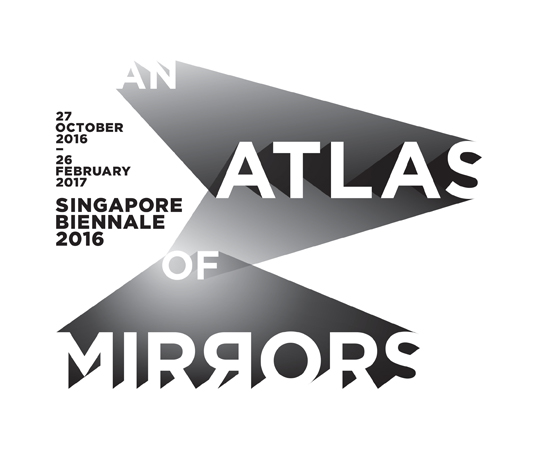 Singapore Biennale 2016
Published by Sugar & Cream, Wednesday 12 October 2016
An Atlas of Mirror 27 October 2016 – 26 February 2017
Kabar gembira bagi pencinta seni karena selama empat bulan mulai dari  tanggal 27 Oktober 2016 ini Singapore Art Museum (SAM) akan menyelenggarakan Singapore Biennale 2016 (SB2016). Bienale yang akan menampilkan pencapaian karya terkini dalam berbagai medium. Acara yang didukung oleh National Arts Council (NAC) Singapore diikuti sekitar 62 seniman mapan maupun seniman baru dari sejumlah negara Asia Tenggara, Asia Timur dan Selatan. Bienale dengan tema kurasi berjudul 'An Atlas of Mirrors'  diharapkan mampu menampilkan sudut pandang kemajemukan artistik dengan latar belakang domisili, budaya dan sejarah dari negara masing-masing.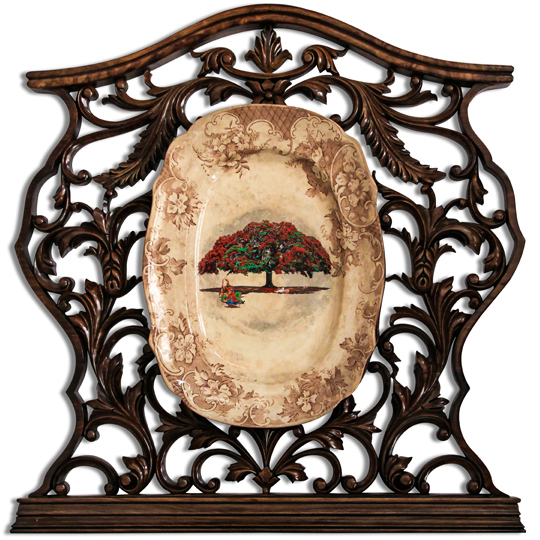 Adeela Suleman "Dread of Not Night", Image courtesy of the artist.
Singapore Biennale 2016 kali ini diikuti oleh 7 Seniman Indonesia. Diantararanya terdapat nama-nama seperti Agan Harahap, Made Wianta, Made Djirna, Melati Suryodarmo, Titarubi dan Ade Darmawan.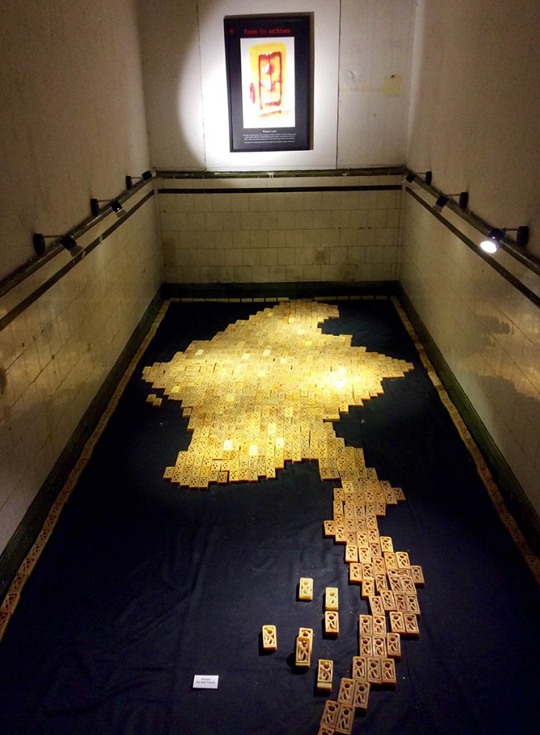 Htein Lin "Soap Blocked", Image courtesy of the artist. Taken at Goethe
Seniman dari Indonesia Titarubi dan dari Malaysia Sharmiza Abu Hassan termasuk seniman yang akan menampilkan topik sekitar warisan budaya, keteguhan sejarah, membuka kembali sejarah hingga saat ini untuk berkontemplasi dan retrospeksi.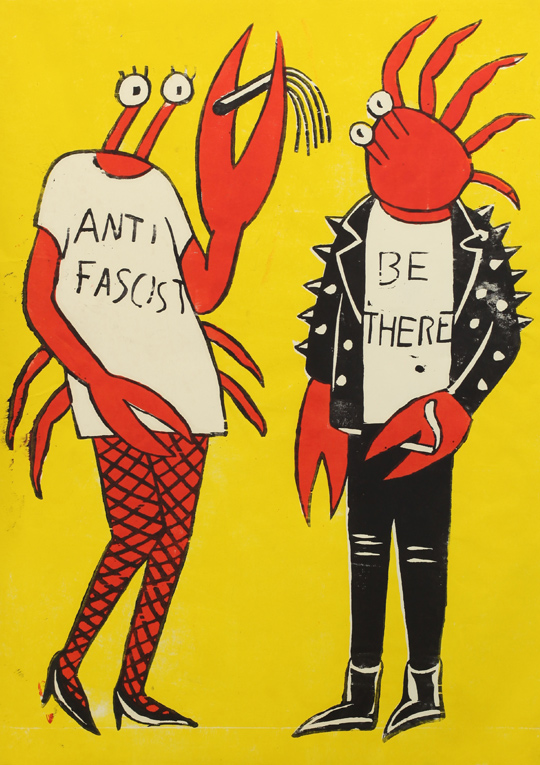 Nobuaki Takekawa "Sugoroku"
Dengan karya 'History Repeats Itself', seniman Titarubi menampilkan sebuah instalasi kapal terbakar yang mengingatkan kita semua yang terjadi masa lalu di masa Hindia Belanda untuk menguasai perdagangan rempah-rempah.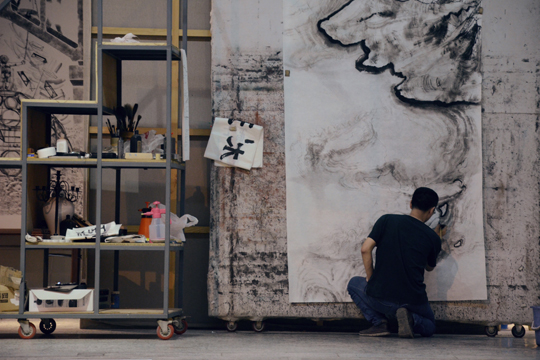 Qiu Zhijie
Bienale kali melibatkan seniman dari 18 negera berbeda dimana diantaranya terdapat juga kolaborasi 3 seniman dari berbeda negara. (JW)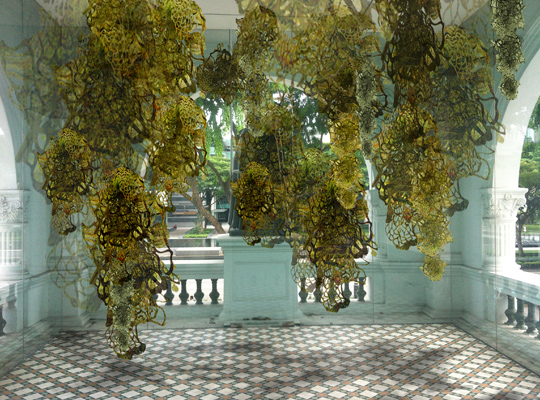 Ryan Villamael "Locus Amoenus"(Artist's-Impression), Image Courtesy of Artist.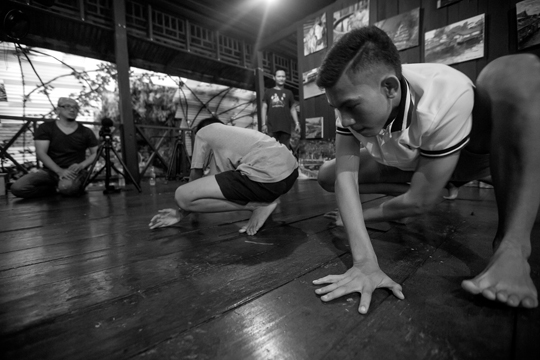 A group of young actors during their daily practice, Image courtesy of Anupong Charoenmitr (reference).


Sharmiza "The Covenant", Image courtesy of the artist.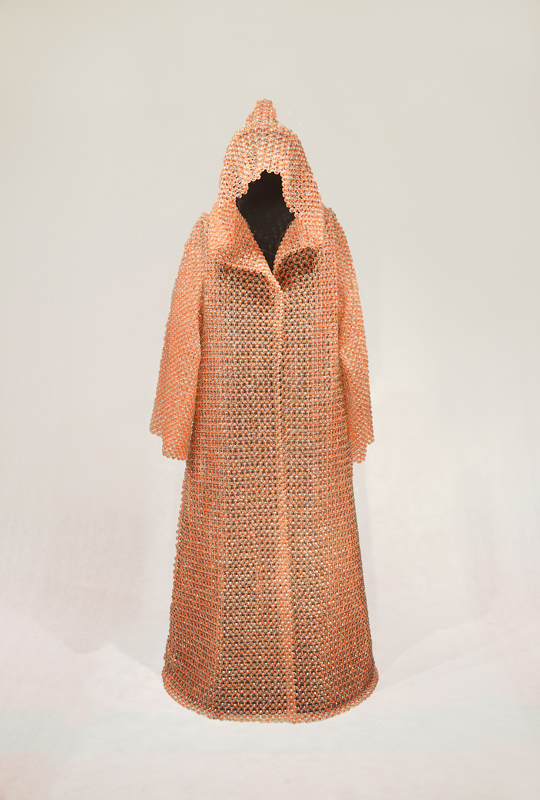 Titarubi "Shadow of Surrender", Image courtesy of the artist (Work in Progress).