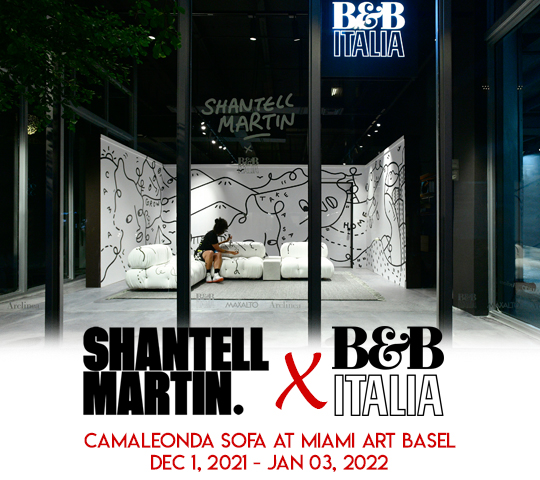 presented by

SHANTELL MARTIN X B&B ITALIA: CAMALEONDA SOFA AT MIAMI ART BASEL
Published by Sugar & Cream, Monday 13 December 2021
Text & images courtesy of B&B Italia
Celebration Of The Iconic Camaleonda By Mario Bellini: Dec 1, 2021- Jan 03, 2022
On the occasion Miami Art Basel, B&B Italia Flagship store in the Miami Design District presents a one-of-a-kind installation of the Camaleonda sofa responded by New York Visual artist Shantell Martin.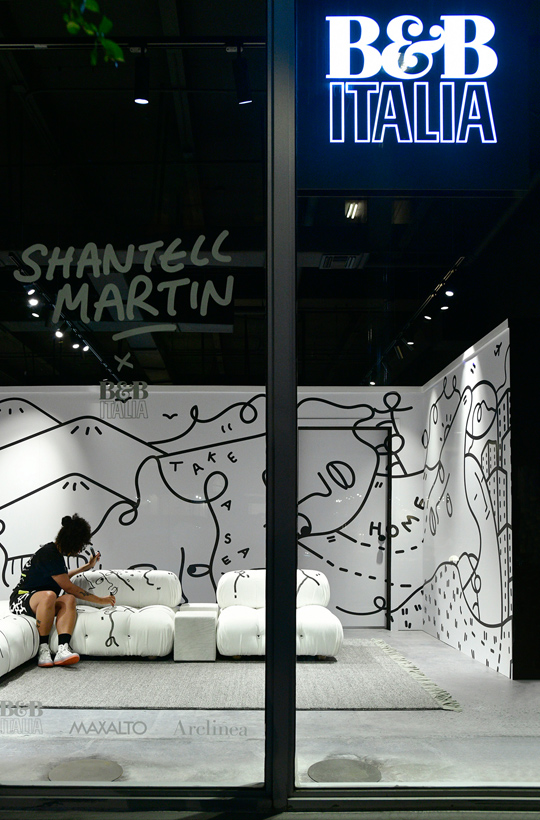 Read more about The Re-Edition of The Camaleonda Sofa by Mario Bellini here.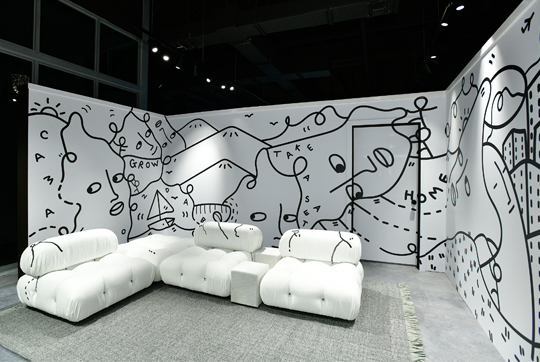 The New York visual artist Shantell Martin, renowned for her signature black and white drawings, took over one of the windows of the B&B Italia flagship store in Miami, located in the heart of the Design District to create a "uniquely artistic home" for the brand, in which the Camaleonda sofa took the center stage. During a live art performance, Shantell Martin customized a white version of the iconic Camaleonda with her distinctive drawings merging the sofa into her environment like a chameleon.

Presented by Interni Cipta Selaras
The immersive artwork imagined by the artist takes inspiration from the name, a combination of "camaleonte" (chameleon), an extraordinary animal capable of adapting to its environment, and "onda" (wave), a name invented by his creator, Mario Bellini, in 1970.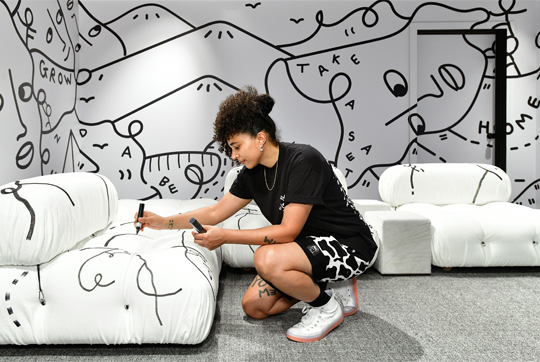 "For me, this was a natural starting point and something that I felt fundamentally to be a core aspect to my work as an artist. So I wanted to create a calm and immersive experience around not only this iconic design but around this idea of functional adaptability and nature." declares Shantell Martin.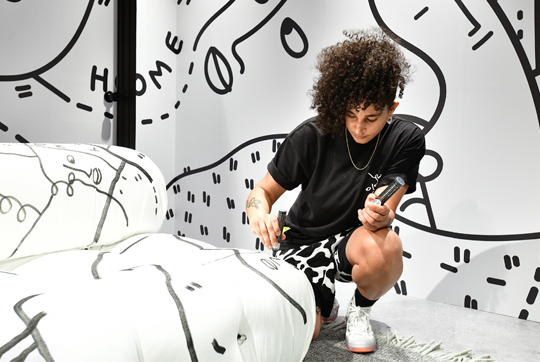 The Camaleonda system, first designed by Mario Bellini in 1970 for B&B Italia, made its comeback 50 years later, speaking a contemporary language between structural and sustainable choices, has become one of the most sought-after statement pieces in the design world thanks to an identity that has become an evergreen iconic vintage, current for each generation precisely because of its timeless qualities.
Camaleonda is a true star in design history, and is able to define the aesthetics of an entire era of interior design, thanks to its great success in terms of both the public and critics. The Camaleonda is an object that is loved by an eclectic audience of different ages and backgrounds: design aficionados, antique dealers, interior designers, and fashion enthusiasts.