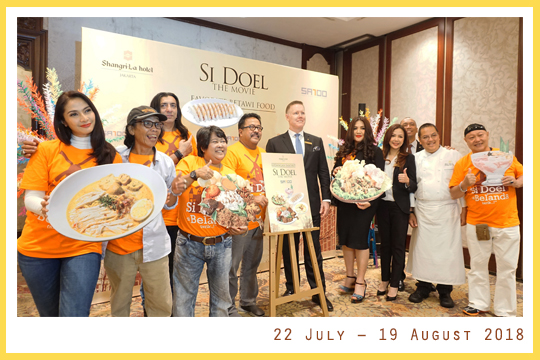 Shangri-La Hotel, Jakarta Presents Inspired Dishes by 'Si Doel The Movie'
Published by Sugar & Cream, Thursday 26 July 2018
Text by Auliya Putri, Images Courtesy of Shangri-La Hotel, Jakarta
Taste of Indonesia, SATOO Restaurant, 22 July – 19 August 2018
Masih ingat dengan sinetron Si Doel yang meramaikan televisi Indonesia di tahun 90an? Ya, sinetron favorit keluarga yang mengangkat budaya betawi ini, kembali menghibur Anda dalam balutan sebuah film bioskop 'Si Doel The Movie'. Inilah sang inspirasi utama bagi Shangri-La Hotel, Jakarta untuk turut mengkampanyekan kuliner Betawi dalam rangkaian promosi kuliner 'Taste of Indonesia'.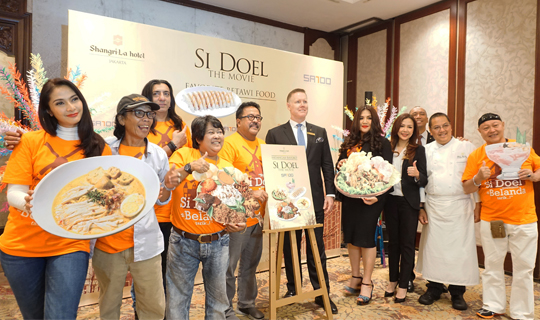 "Kami akan menghadirkan menu khas Betawi favorit pilihan artis-artis dan produser 'Si Doel The Movie' yang akan hadir sebagai Hidangan Favorit 'Si Doel The Movie' dalam buffet restoran SATOO dari tanggal 22 Juli hingga 19 Agustus 2018" ujar Debby Setiawaty, Director of Communications dari Shangri-La Hotel, Jakarta.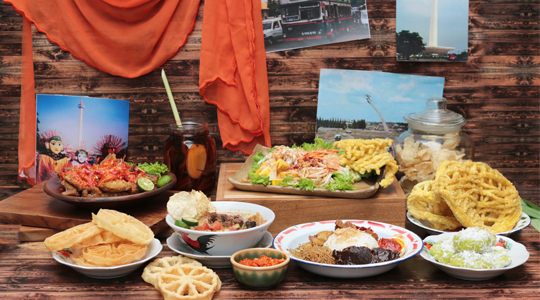 Apa saja menu yang disajikan? Ada Asinan Betawi, Nasi Uduk, Laksa, Soto Betawi hingga Kue Ragi dan Es Doger. Semua lengkap dari hidangan pembuka hingga hidangan penutup. Tertarik? Hidangan ini tersedia pada jam makan siang pada 12.00-14.30 WIB dan makan malam pada 18.00-22.00 WIB.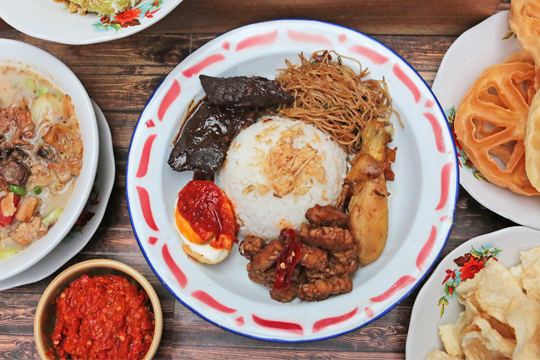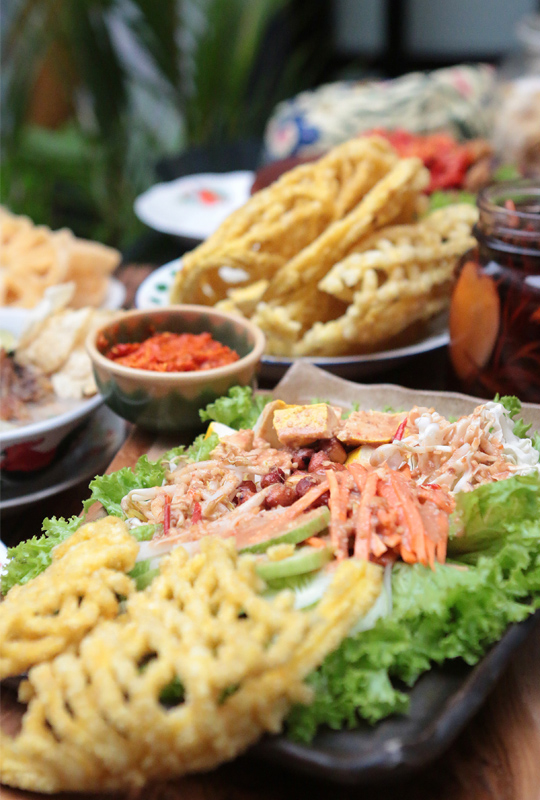 Informasi dan reservasi bisa menghubungi (021) 2922 9999, WhatsApp SATOO +62878 7566 6264, atau email ke satoo.slj@shangrila.com