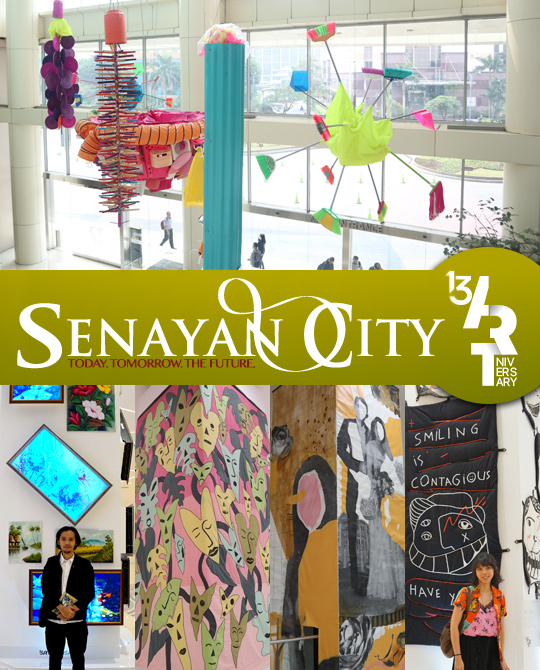 presented by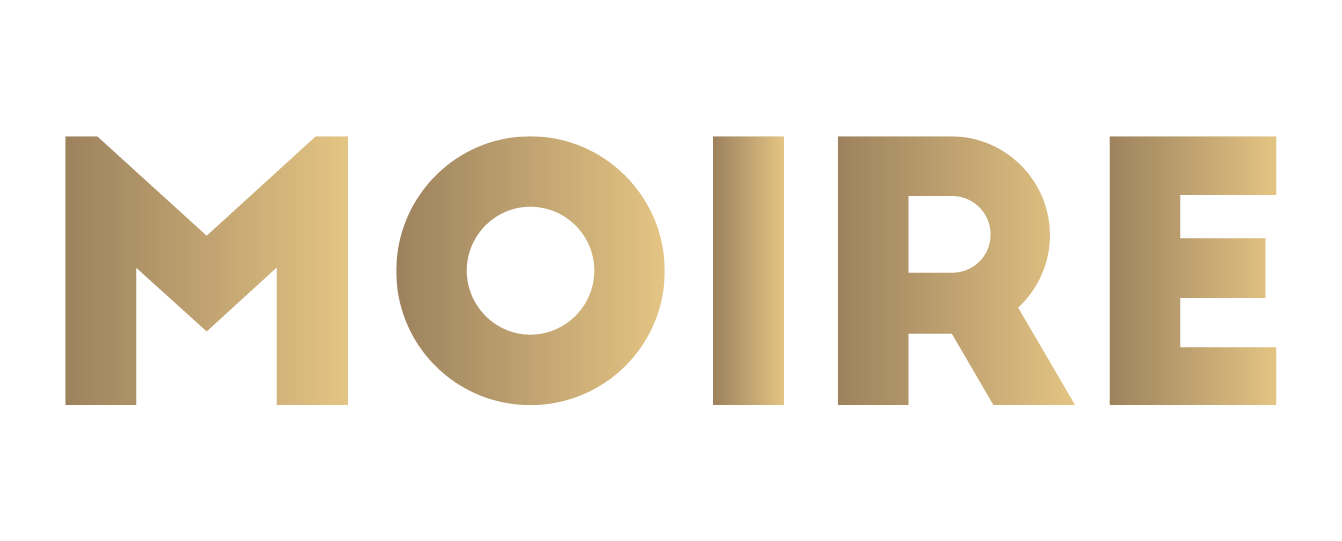 Senayan City 13th ARTniversary
Published by Sugar & Cream, Monday 16 September 2019
Text by Auliya Putri, Images Courtesy of Senayan City
TODAY. TOMORROW. THE FUTURE.
Memperingati hari jadi ke 13 tahunnya, Senanyan City merayakannya dengan cara yang berbeda dari sebelumnya. Mengusung nama SENAYAN CITY 13TH ARTniversary dalam tema "TODAY. TOMORROW. THE FUTURE.", acara ini memberikan sebuah pameran hasil kolaborasi dengan para seniman kontemporer Indonesia yang dapat Anda nikmari hingga 29 September 2019 di dalam ruang publik mall.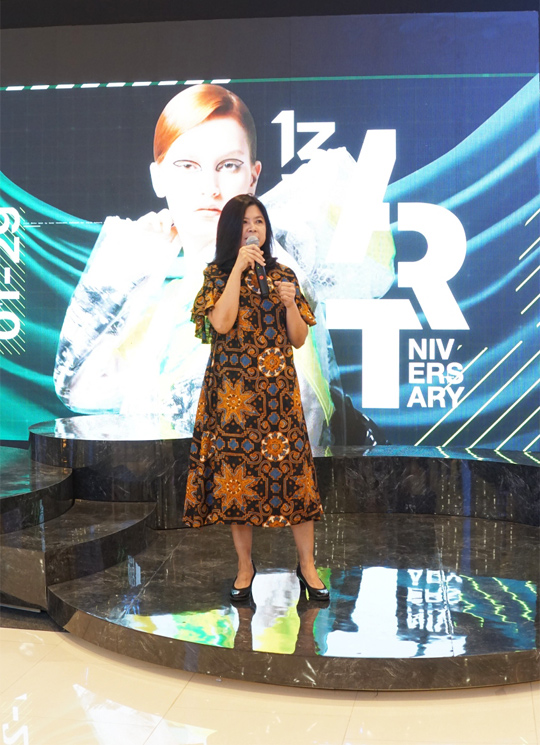 Halina, Leasing & Marketing Communication Director Senayan City.
"Instalasi karya 13 seniman yang terpilih dalam pameran 13TH ARTniversary akan menempati pilar dan hanging decoration dengan dimensi yang berbeda-beda seperti lukisan, patung, foto hingga digital motion graphic dengan pendekatan ragam media dari pendekatan konvensional hingga metode non-konvensional," ungkap Halina, selaku Leasing & Marketing Communication Director Senayan City.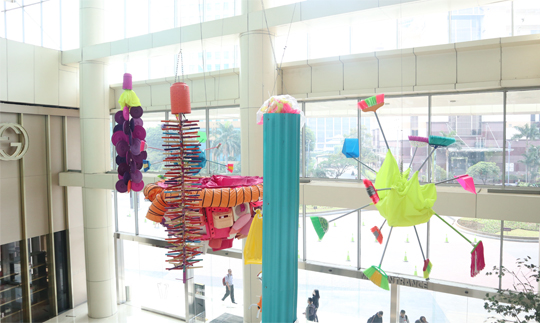 Installation by Erwin Windu Pranata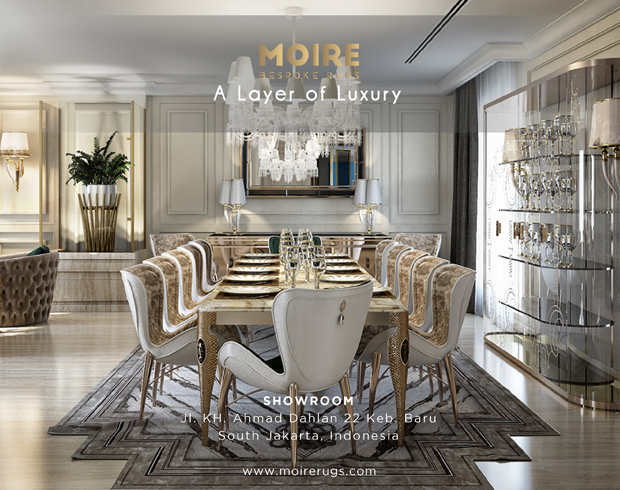 Presented by MOIRE Rugs
Terbagi dalam tiga kategori, apa saja cerita yang bisa Anda dapatkan dalam pameran ini?
1. TODAY
Menempati lokasi Main Lobby, pameran ini khusus menceritakan beragam kisah tentang 'sekarang' maupun 'saat ini'. Para senimannya ialah Antonio S. Sinaga, Erwin Windu, Made Valasara, REBELLIONIK, Ruth Marbun, Rega Ayundya Putri dan Sekarputri X Agugn, yang menuangkan tema ini dalam beragam bentuk karya seni sesuai keahlian masing-masing.
2. TOMORROW
Di pameran ini, Anton Ismael, Monica Hapsari, dan Satria Nugraha, menceritakan kisah tentang apa yang dapat terjadi keesokan hari. Menampilkan cerita tentang harapan, pemikiran, maupun semangat baru. Bisa Anda temukan beragam karyanya di South Lobby Senayan City.
3. THE FUTURE
Merepresentasikan gambaran ide tentang apa yang akan terjadi di masa depan, pameran ini menampilkan beragam karya dari Bandu Darmawan, Eldwin Pradipta, dan Fika Ria. Para seniman ditantang untuk mewujudkan ide tersebut ke dalam karya seni yang memadukan elemen-elemen modern.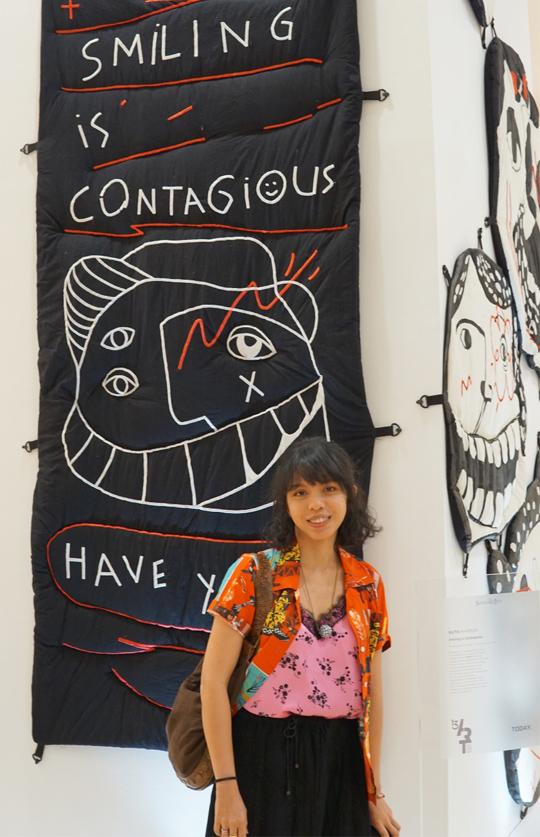 Ruth Marbun
Namun tak hanya pameran karya seni yang bisa Anda dapatkan di program ini. Selanjutnya, Senayan City mengadakan CSR: ARTniversary CHARITY AUCTION untuk pertama kalinya. Diadakan pada puncak perayaan Senayan City 13th Anniversary, lelang karya ini sebagian hasilnya akan didonasikan pada Yayasan Mitra Museum Jakarta (YMMJ). Karya seni yang dilelang pun meliputi karya seni dari seniman Indonesia seperti Antonio S. Sinaga, Erwin Windu Pranata, Fika Ria Santika, Made Valasara dan Rega Ayundya Putri.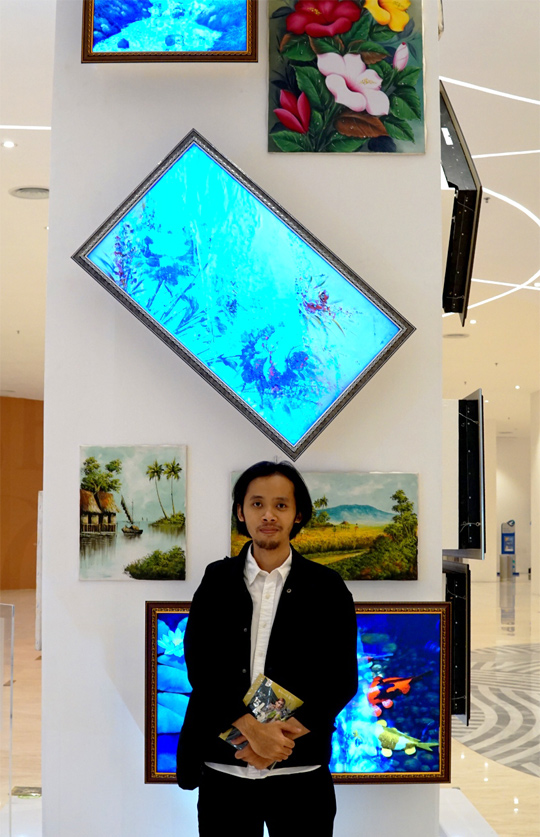 Eldwin Pradipta
Senayan City pun menawarkan beragam rangkaian acara menarik lainnya seperti Art Class & Art Dialogue yang berlangsung mulai dari 1 – 29 September 2019 di Curated Space, lantai 1. Nikmati juga Theatrical Artniversary Performance di Ground Floor dan rangkaian ARTNIVERSARY Workshop di FASHIONLINK X #BLCKVNUE lantai 2 dan DEL/CAE ruangan VIP di lantai 5.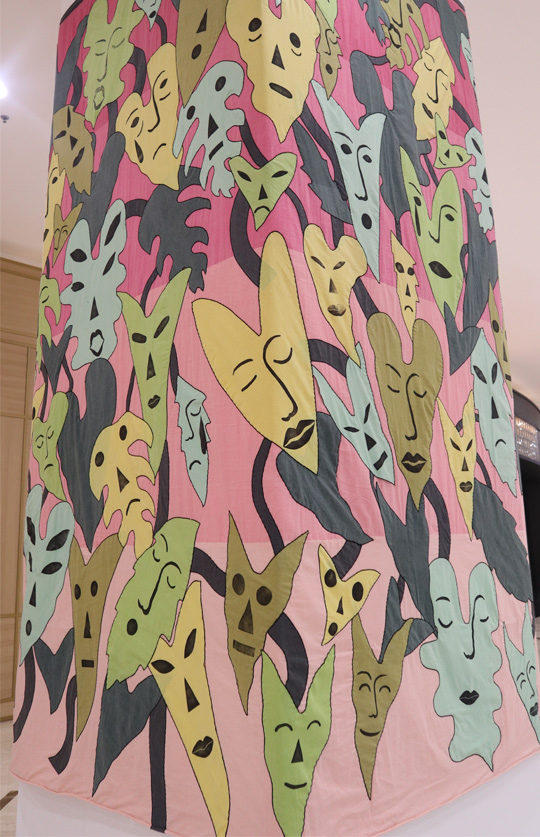 Installation by Sekarputi X Agugn
Dan khusus untuk Anda pengunjung setia Senayan City, Anda dapat mengikuti kompetisi sosial media #SELFIEWITHART DIGITAL COMPETITION di tanggal 21 – 22 September 2019 dengan mengunggah foto semenarik mungkin bersama instalasi #SCARTniversary yang tersebar di ruang publik Senayan City area LG dan GF. Syaratnya? Hanya dengan mengikuti akun instagram @senayancity dan berikan caption berupa sudut pandang pribadi mengenai karya seni yang difoto dengan menggunakan hashtag #SELFIEwithART . Banyak hadiah menggoda yang menanti Anda.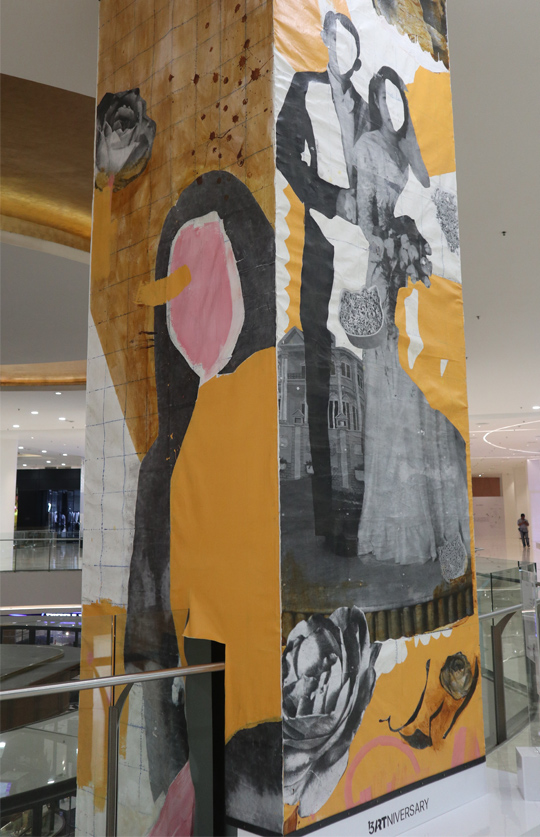 Installation by Anton Ismael
Jangan sampai ketinggalan, ya!