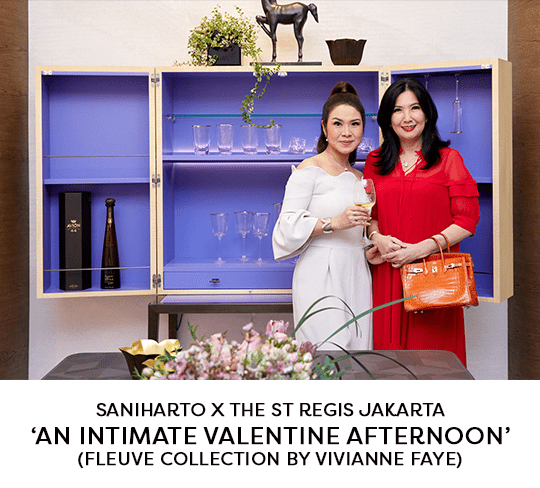 presented by

SANIHARTO X THE ST REGIS JAKARTA: 'AN INTIMATE VALENTINE AFTERNOON' (FLEUVE COLLECTION BY VIVIANNE FAYE)
Published by Sugar & Cream, Monday 27 February 2023
Images courtesy of SANIHARTO
14 February 2023 – The Residences At The St Regis Jakarta
Mengawali tahun 2023 SANIHARTO bekerjasama dengan The St. Regis Jakarta mempersembahan karya terbaik Vivianne Faye yaitu koleksi Fleuve (baca disini) di salah satu unit apartemen di The Residences di The St. Regis Jakarta, salah satu apartemen mewah yang di Kota Jakarta. Mengusung tema "Intimate Valentine Afternoon" with Fleuve Collection karya desainer Vivianne Faye, acara berlangsung bertepatan dengan Valentines Day yaitu pada tanggal 14 Februari 2023.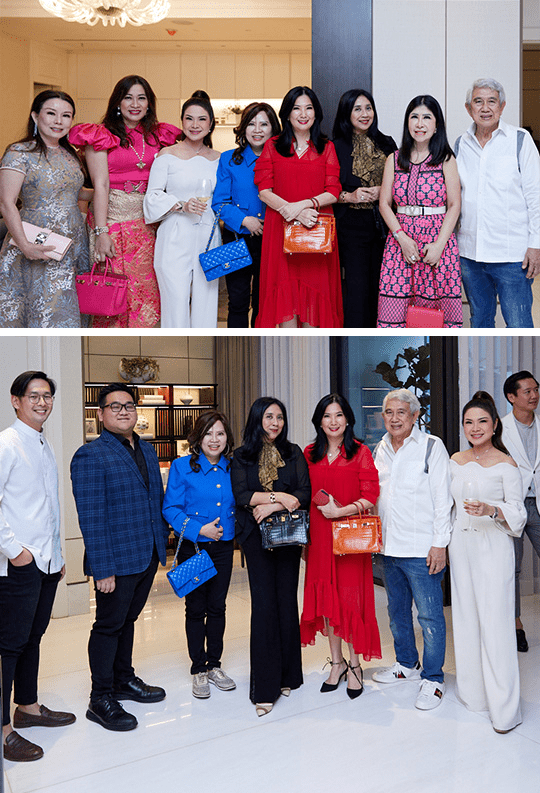 Lolita Djong, Debbie Robert, Merysia Enggalhardjo, Yoke W, Yani Tung Desem Waringin, Anita Tanjung, Debora, Harsono Enggalhardjo | Wendy Sudibyo,Hernando Karsten W, Yoke W, Anita Tanjung, Yani Tung Desem Waringin, Harsono Enggalhardjo, & Merysia Enggalhardjo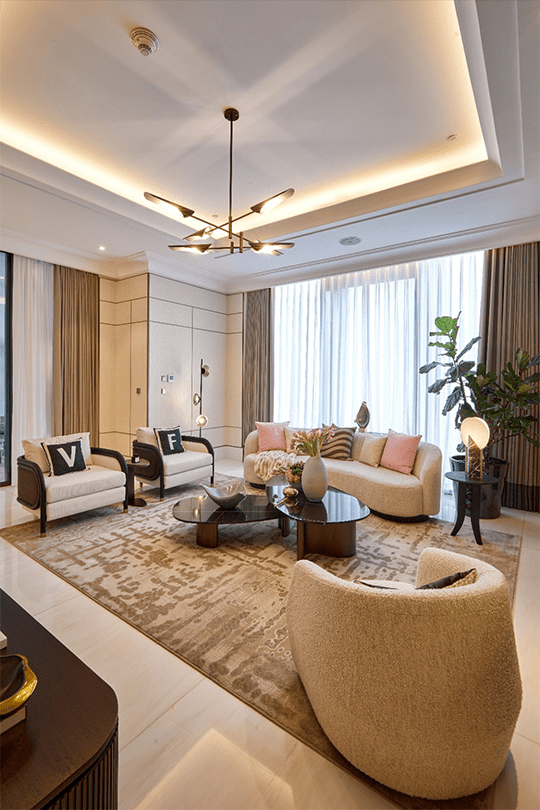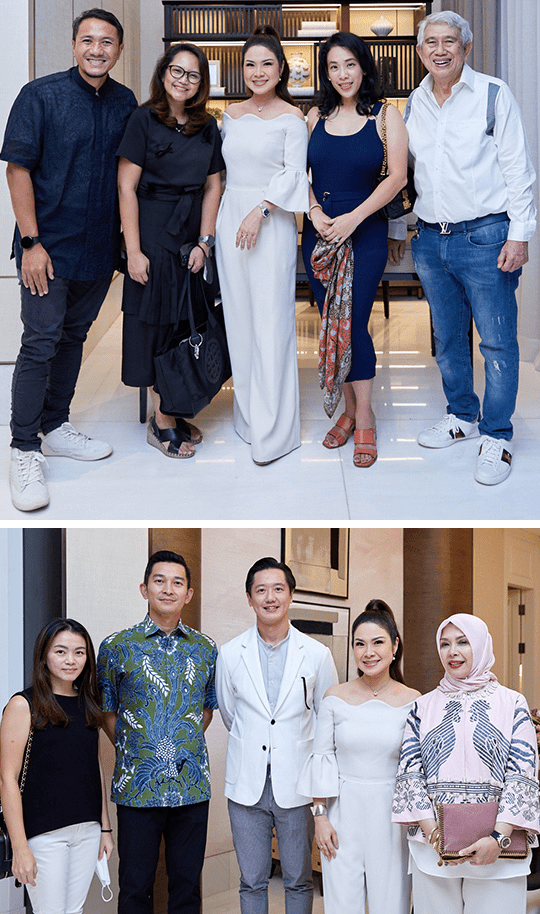 Rooseno Aji, Mesalina Nugroho, Merysia Enggalhardjo, Ranidya & Harsono Enggalhardjo | Yanuar Samron & Wife, Manuel Conrad, Merysia Enggalhardjo dan Nur Asia Uno


Presented by Interni Cipta Selaras
Di show unit ini Vivianne Faye bersama SANIHARTO menawarkan sentuhan kasual kemewahan dalam keharmonisan estetik. Alhasil aura show unit berhasil dirubah berbalut keanggunan dan kenyamanan dengan tampilan elegan dan mewah. Kombinasi kemewahan material dan detil craftsmanship (ketrampilan tangan tingkat tinggi) produksi SANIHARTO dengan rancangan modern desainer Vivianne dalam koleksi Fleuve tidak dipungkuri menuai perhatian para undangan.


Vida Wong, Melissa Ann Tjahyadikarta, Lolita Djong, Debora, Yani Tung Desem Waringin, Anita Tanjung, Artalita, Merysia Enggalhardjo, Pricilla, Debbie Robert | Merysia Enggalhardjo, Piter Korompis, Vida Wong, Lolita Djong, Debora, Susy Sariaatmaja, Yani Tung Desem Waringin, Artalita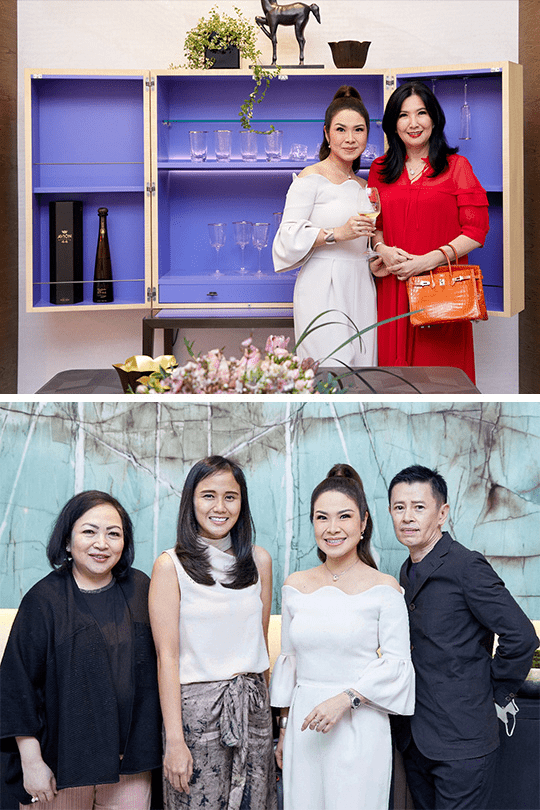 Merysia Enggalhardjo & Yani Tung Desem Waringin