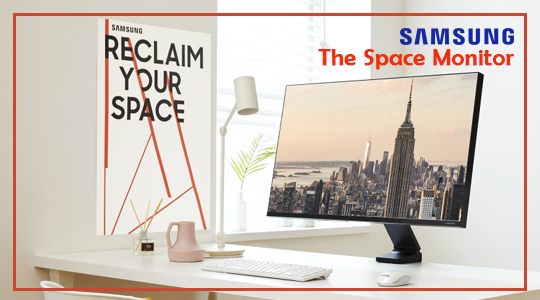 Samsung Presents The Space Monitor: A Large Screen and Minimalist Modern Design
Published by Sugar & Cream, Friday 22 February 2019
Text by Dira Rohmatun, images courtesy of Samsung
Experience Space innovation with Samsung The Space Monitor
Samsung Electronics Indonesia memperkenalkan Samsung The Space Monitor dengan dua pilihan ukuran layar sebesar 27 inci yang memiliki ketajaman gambar beresolusi WQHD dan 32 inci dengan performa 4K UHD yang menakjubkan. Tampil dengan desain yang ramping, minimalis, serta dibekali dengan kinerja yang kuat, Samsung The Space Monitor memungkinkan Anda untuk bekerja lebih produktif dan efektif.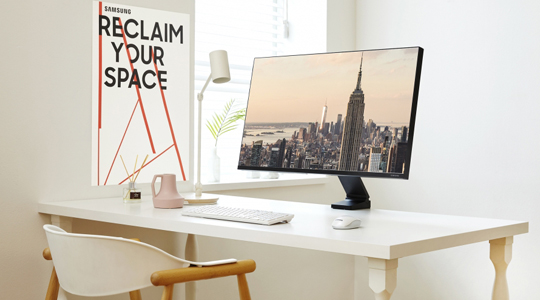 Memposisikan diri sebagai monitor yang efisien, The Space Monitor memiliki keunggulan yang dirancang untuk memaksimalkan ruang meja dengan menghadirkan penopang Zero-level HAS (height-adjustable stand) pada monitor yang dapat memudahkan Anda untuk menyesuaikan posisi monitor yang paling nyaman dan sesuai dengan pandangan mata. Hadirnya penopang ini pun juga dapat dimanfaatkan untuk menyembunyikan jalur kabel dan HDMI sehingga menciptakan keseluruhan tampilan meja yang tampak terlihat lebih rapi.
The Space Monitor ini dapat Anda beli melalui www.JD.id dengan harga Rp 5.799.000,- untuk layar 27 inci dan Rp 7.299.000,- untuk layar 32 inci. Dapatkan hadiah menarik berupa Microsoft Universal Foldable 2 times Keyboard untuk periode pembelian tanggal 20 hingga 28 Februari 2019.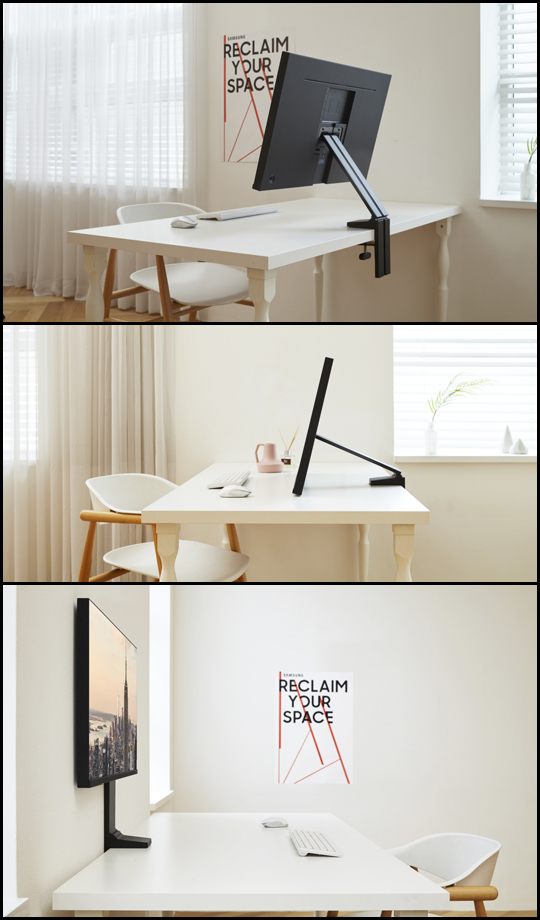 Perkenalan perdana The Space Monitor di Indonesia ini dilakukan di Bandung bersamaan dengan diresmikannya Samsung Monitor Experience Center, di lantai dua Bandung Electronic Center (BEC). Experience center ini dihadirkan Samsung untuk memberikan kesempatan kepada konsumen agar dapat berinteraksi dengan berbagai jenis monitor yang dimiliki Samsung.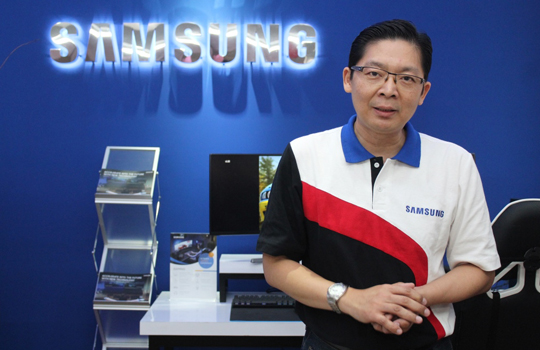 Albert Susilo (Head of Group Consumer Electronics Display Samsung Electronics Indonesia)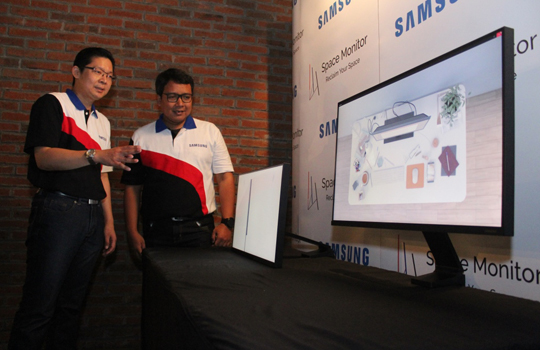 Albert Susilo, Nova Triandhika (Product Marketing Monitor, Samsung Electronics Indonesia)
Didukung oleh berbagai partner seperti DX Racer dan Logitech, Anda dapat mencoba secara langsung produk-produk Samsung yang ada di showroom ini.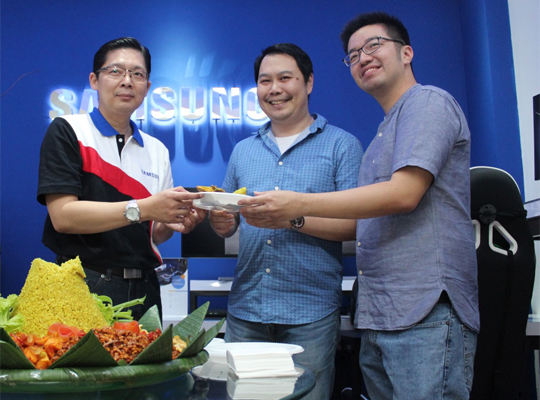 Albert Susilo (Head of Group Consumer Electronics Display Samsung Electronics Indonesia), Budi (Sales Manager PT Great Prima Lestari), Ismail Maksum (Country Manager Logitech Indonesia)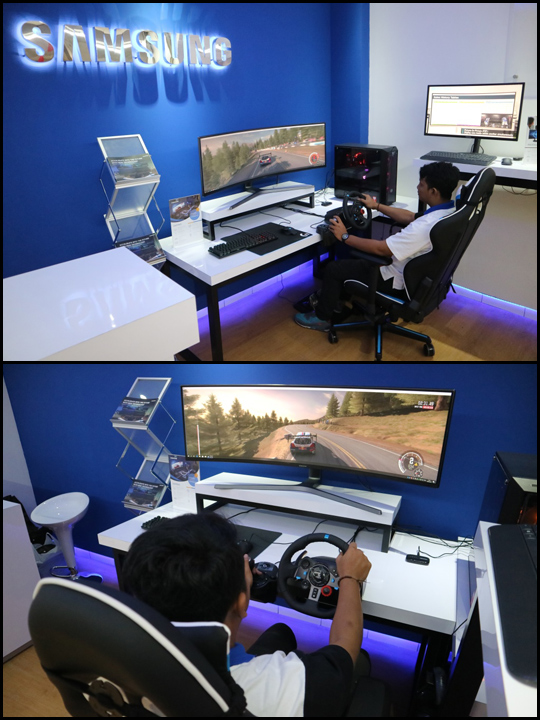 Samsung Monitor Experience Center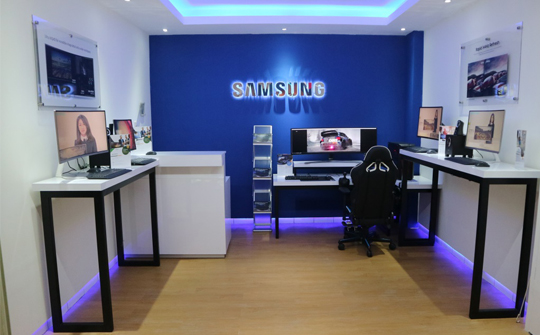 Samsung Monitor Experience Center