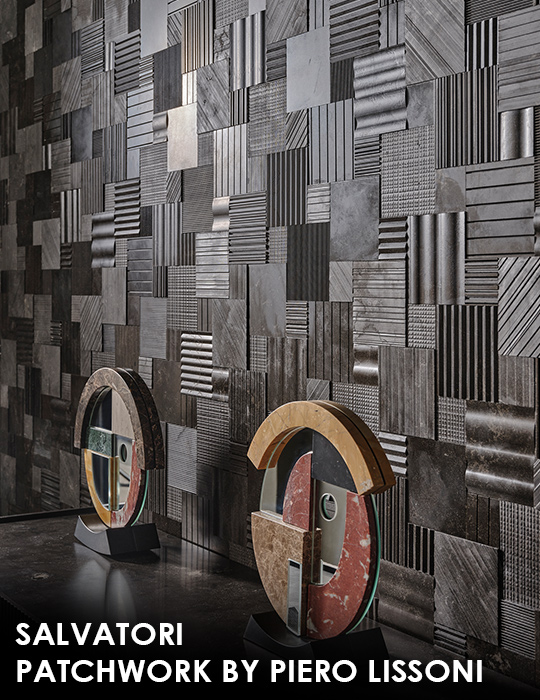 presented by

SALVATORI – PATCHWORK BY PIERO LISSONI
Published by Sugar & Cream, Monday 19 June 2023
Images courtesy of Salvatori
Exclusive Wall Texture
At Milan Design Week 2023 last April, Salvatori presented a series of new products and initiatives that highlight the brand's elegant and distinctive aesthetic, sustainable ethos and creative flair.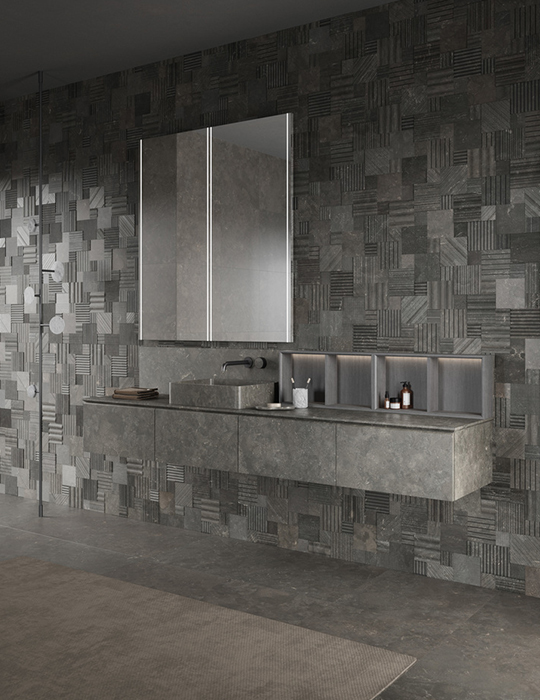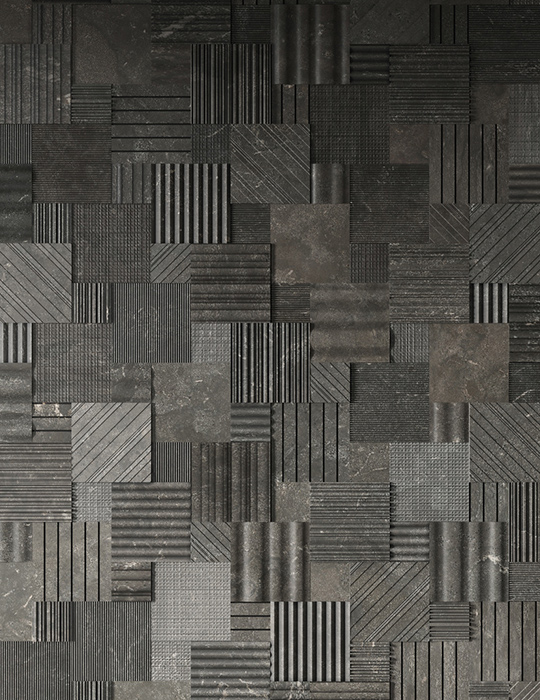 The company's understanding of the responsibility that comes with working with a rare and precious material such as natural stone has long been the driving force that has seen it develop production processes and innovative designs that promote sustainability and minimise waste.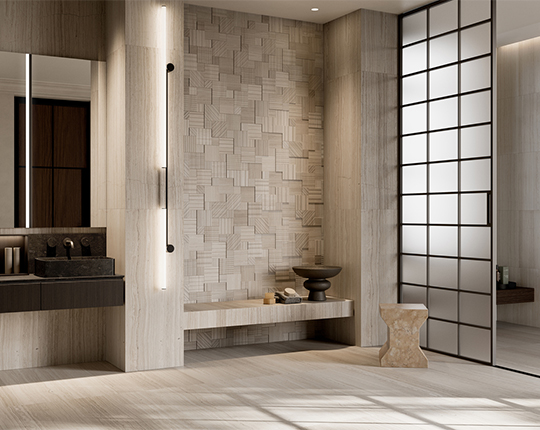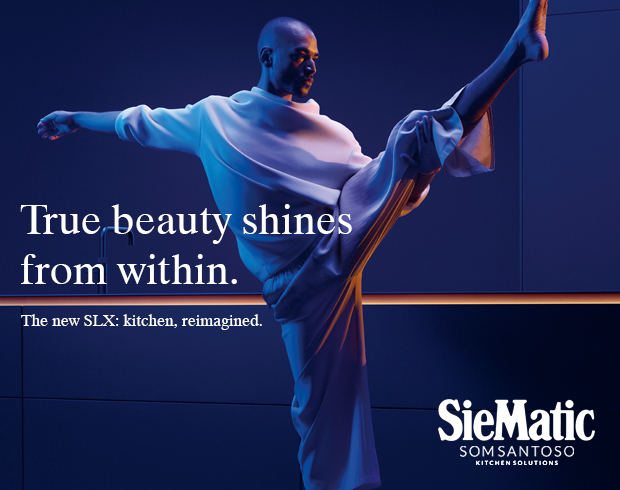 Presented by Som Santoso
Patchwork Is among the latest product that stems from Salvatori's longstanding commitment to achieve zero waste. Designed by Piero Lissoni, it consists of tiles in a single stone, with the twist being that they are offcuts of a random selection of some of Salvatori's most iconic textures such as Bamboo, Raw and Spaghetti.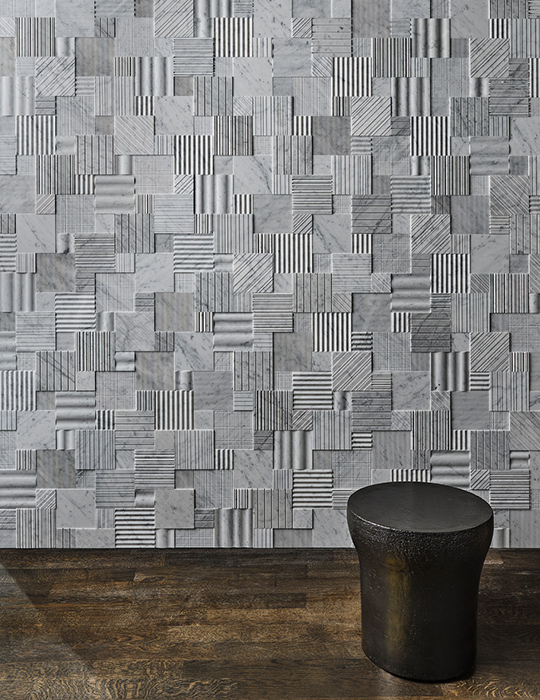 These are placed together to create a literal patchwork, with the idea being that designers and end clients can actually choose how to combine the different textures, making for a unique and exclusive feature wall.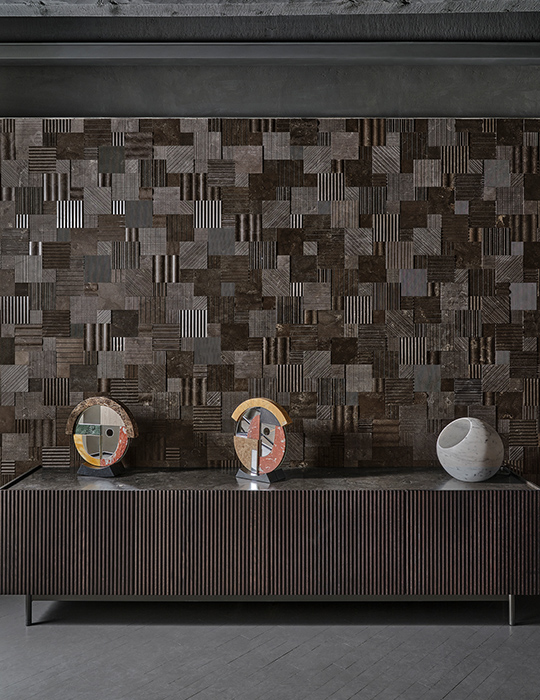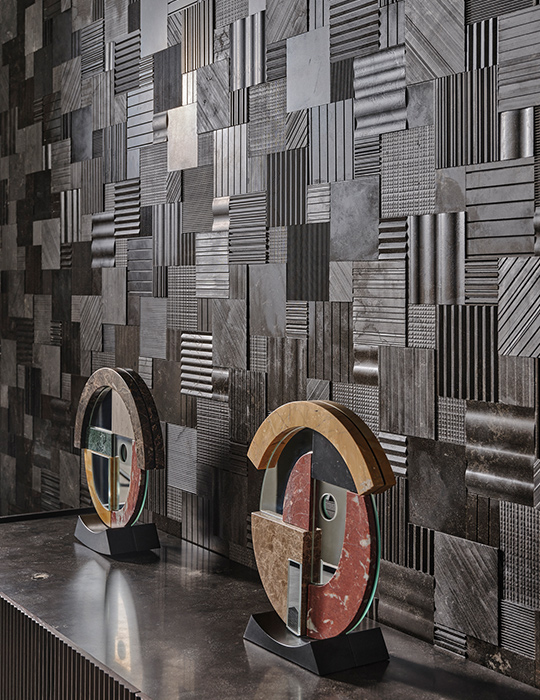 Available in a choice of Bianco Carrara, Pietra d'Avola and Silk Georgette®, Patchwork is further demonstration of Salvatori's determination to respect the planet's natural resources and innovate in the field of sustainable design.