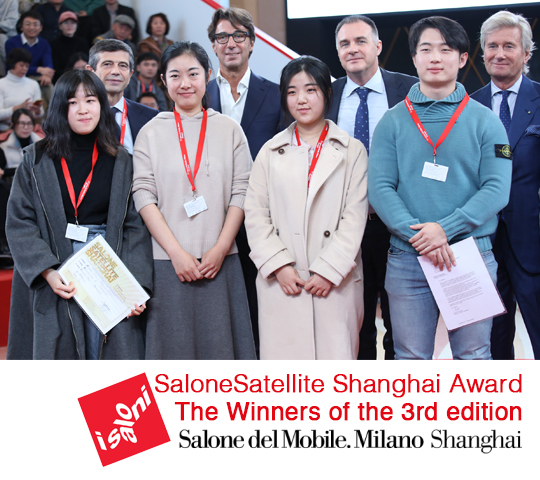 presented by

SaloneSatellite Shanghai Award – The Winners of the 3rd edition
Published by Sugar & Cream, Monday 26 November 2018
Text by S&C, images courtesy of Salone del Mobile.Milano Shanghai
Salone del Mobile.Milano – Shanghai 2018
What could be more exciting towards the end of a successful Salone del Mobile.Milano Shanghai? The 3rd edition of this furniture exhibition in Shanghai presenting awards to four young designers from different parts of the country.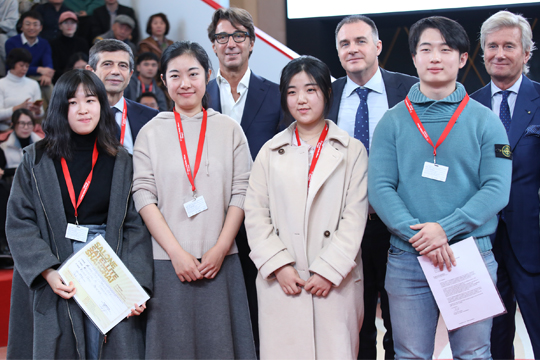 The four winners, selected from among 39 promising young designers from all over China, will be invited to take part in the Milan edition of SaloneSatellite, held under the umbrella of the Salone del Mobile.Milano from 9th to 14th April 2019.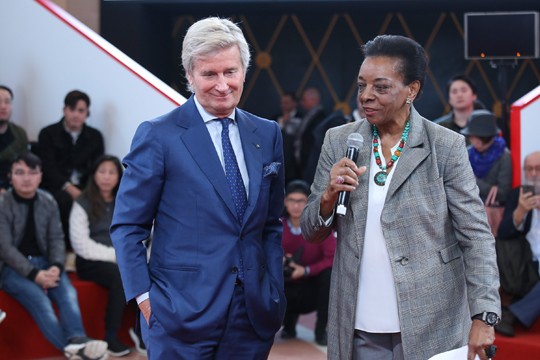 Claudio Luti & Marva Griffin Wilshire
The Winners of the 3rd edition :
First prize was won by Huang Jing for the Flapping Bamboo, a lamp that can be converted into floor or table lamp with different light intensity thanks to the elasticity of bamboo.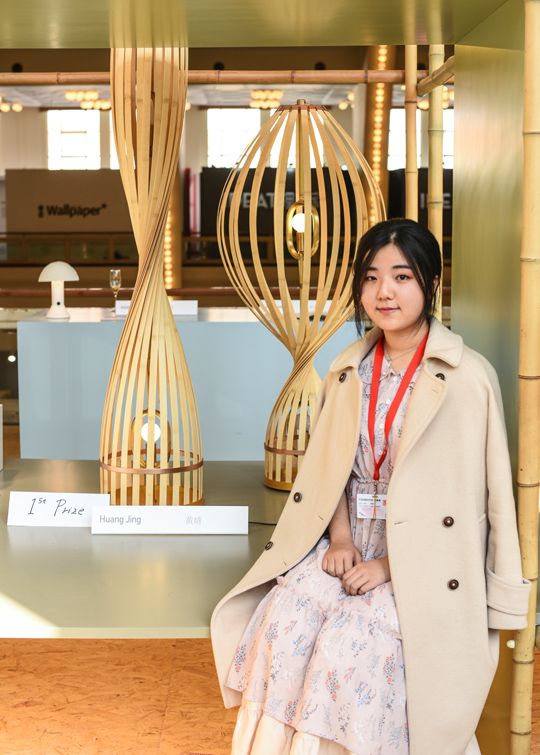 Huang Jing
Second prize went to Miaoyunzi Hu for the Strings, a furniture that has the tri-ple function of bedside table, sofa side table and stool and that can easily contain various sized items thanks to flexible and routable rubber ropes.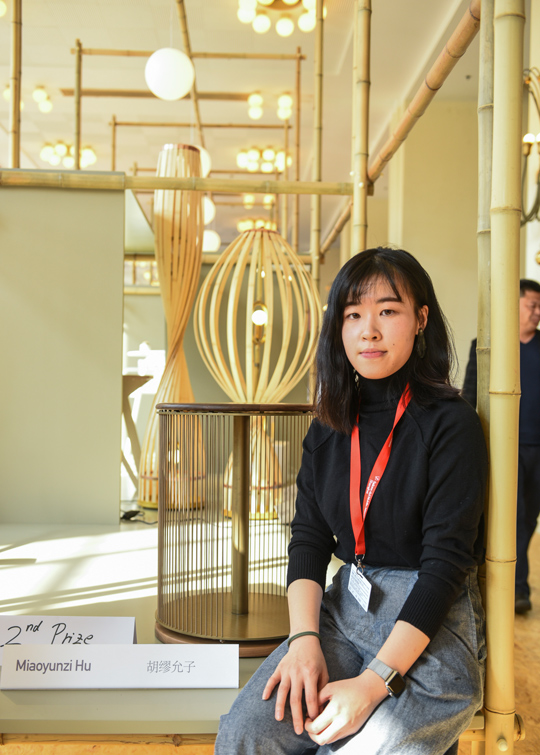 Miaoyunzi Hu
Ruixue Song took third prize with Lantern: inspired by bamboo bird cages, this lamp can provide two different views of looking and, like a lantern, can be carried with one hand.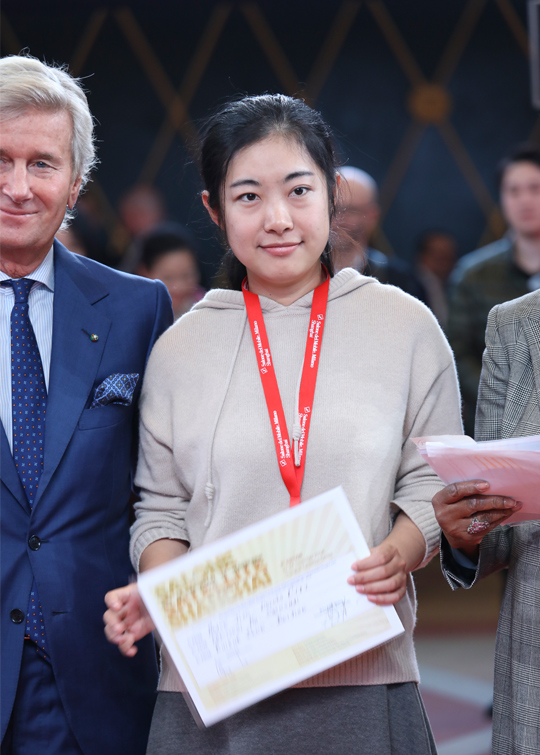 Ruixue Song
Duan Bingdong was awarded a Special Mention for The Chair–18SS, a stool inspired by military style that has a hard skeletons and durable nylon soft parts so that it can be quickly assembled, and all parts can be quickly replaced.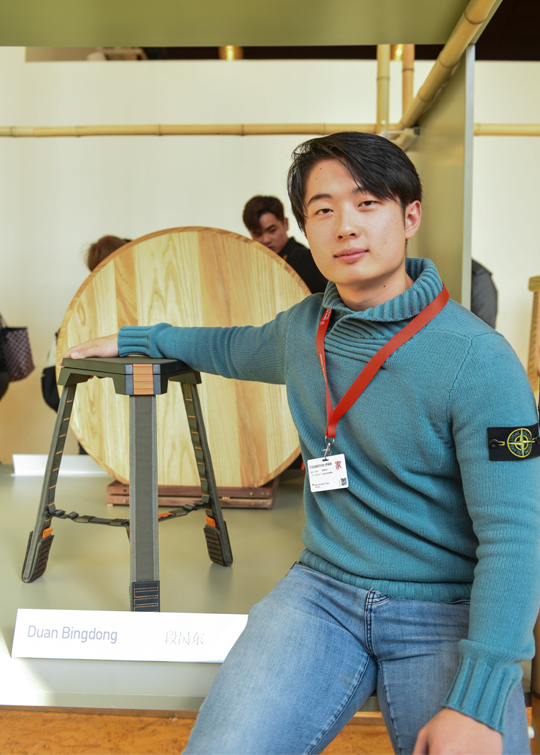 Duan Bingdong 
Congratulations to all young designers!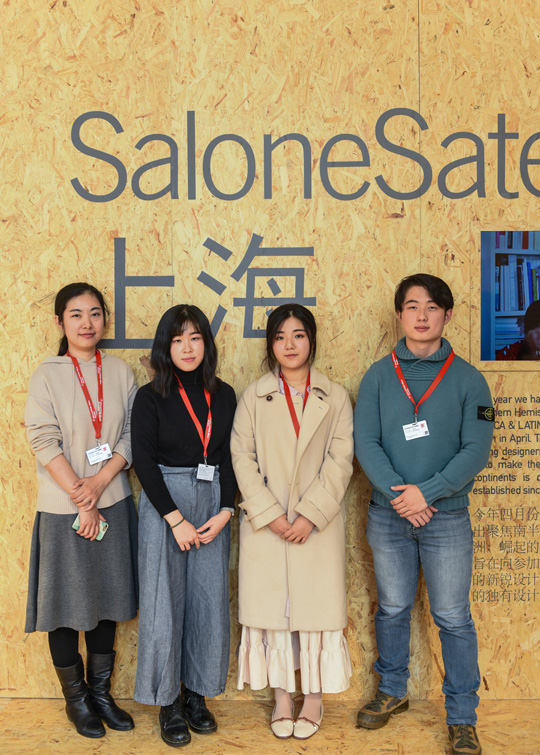 Ruixue Song, Miaoyunzi Hu, Huang Jing & Duan Bingdong