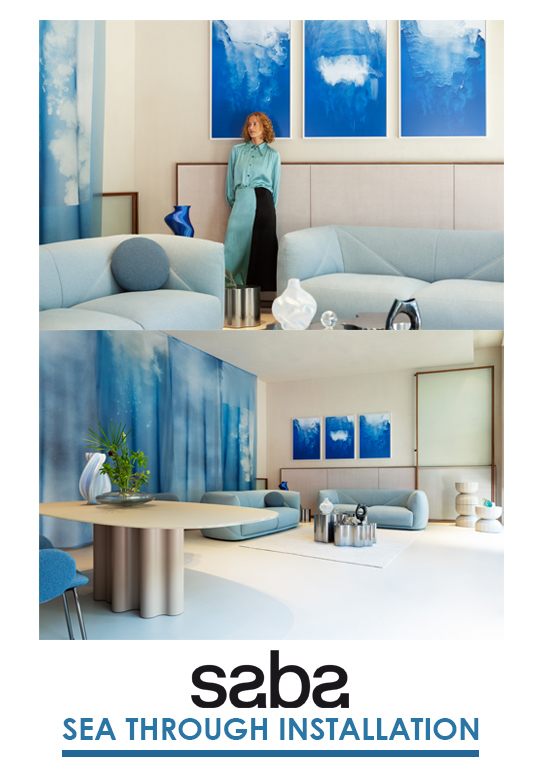 presented by

SABA: SEA THROUGH INSTALLATION
Published by Sugar & Cream, Thursday 18 May 2023
Images courtesy of Saba
An Immersive Installation Which Floats Between Art And Design
Sea Through is an installation that revolves around the theme of water, starting from the scenic backdrop created with the works of Giuseppe La Spada, an interdisciplinary Sicilian artist, who has dedicated his artistic research to this element and to the related themes of spirituality and ecology.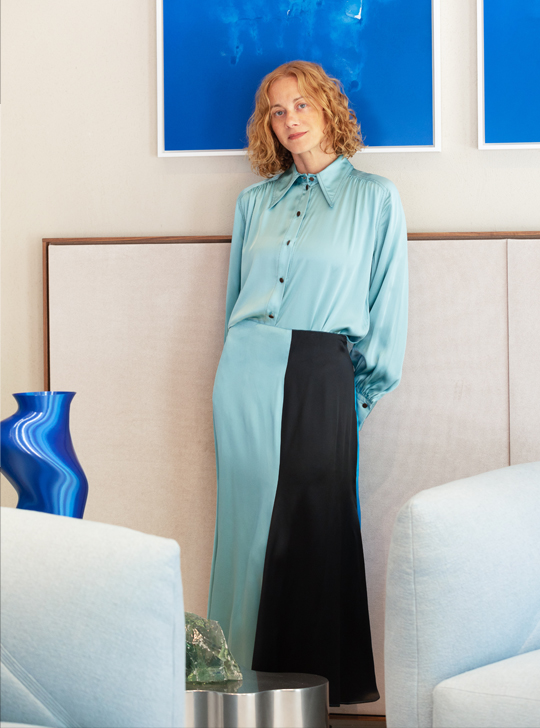 Alessandra Santi
Since always interested in environmental issues, La Spada attempts to mimic nature, recreating its activity with digital techniques and photography. The artwork on the walls is part of a project titled Collapsing. These generative images are created through a process of computer overheating, similar to what is happening the planet as a consequence of human activity.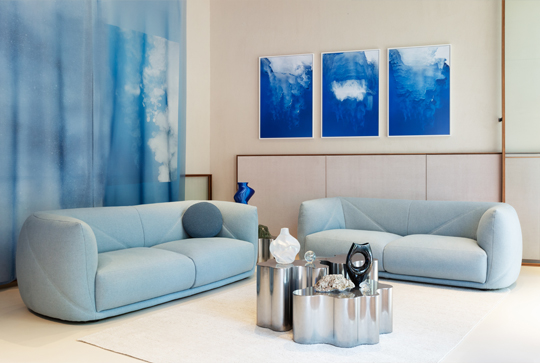 The installation anticipates the launch of the new emotional campaign of Vela, the new sofa by designer duo Zanellato/Bortotto. The campaign was recently shot on the island of San Giorgio in Venice at the Compagnia della Vela, a prestigious nautical school founded in the early Twentieth Century.
The images bear the signature of photographer Mattia Balsamini and video maker Federico Teoldi.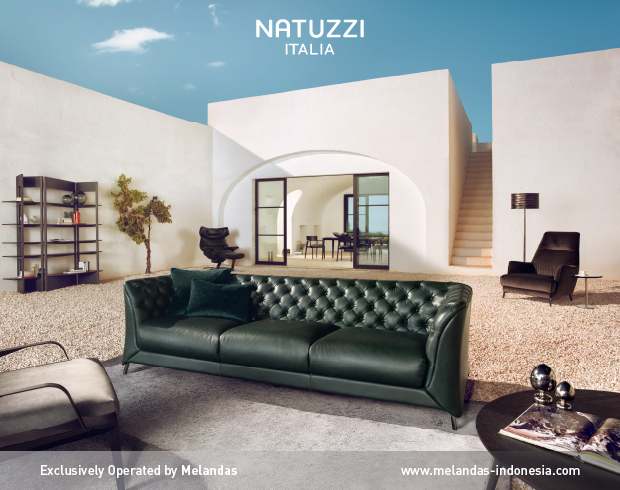 Presented by Melandas Indonesia
Vela is a sofa whose silhouette and precious textile details allude to the mainsail and the jib, tracing stylistically defined imaginary trajectories.
The quilting is a strong reference to the unfurled sail and the diagonals that cross it represent its distinctive element.
For the MDW23, real sails were commissioned to Venetian artisans for the installation's window display.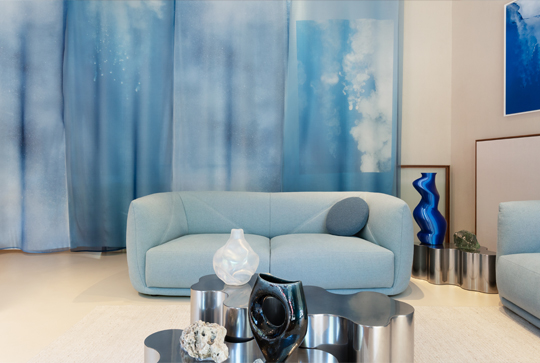 The motion and transparency typical of the aquatic world are references in the new look of the Teatro Magico table, by 967Arch. The new top is in satin back- painted glass, a material with which to sculpt the color of light.
Warm amber and soft cashmere are the two new nuances introduced in the Saba environment. The table reveals itself in its poetic soul, without neglecting its function.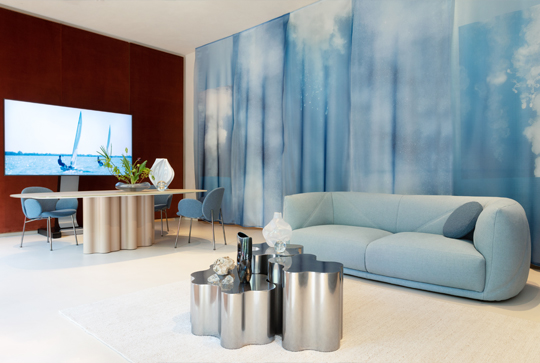 The installation also includes Teatro Magico Low Tables, the new sculptural coffee tables, inspired by the sinuous base of the homonymous table. Two volumes and two heights characterized by the possibility of interlocking and the combination of matt or mirroring finishes.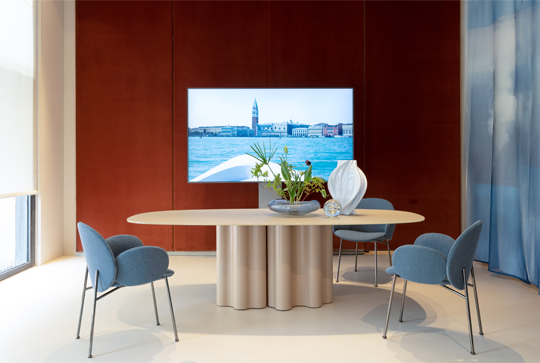 Art Direction: Alessandra Santi
Styling: Greta Cevenini
Location: Saba Store by Spotti in Milan