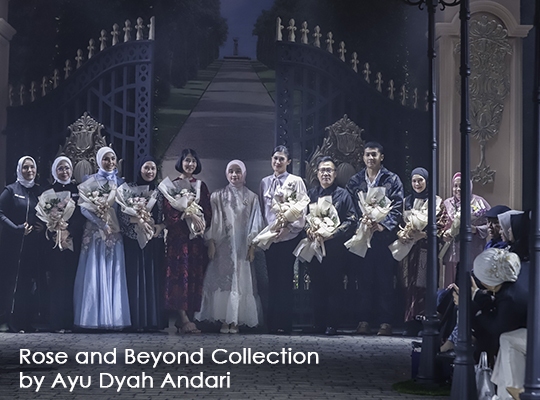 presented by
ROSE AND BEYOND COLLECTION BY AYU DYAH ANDARI
Published by Sugar & Cream, Thursday 02 November 2023
Images courtesy of Tim Muara Bagdja
Saat mawar dari timur merekah di barat
Desainer berbakat Ayu Dyah Andari, membawa suasana kota London ke Jakarta dalam peragaan koleksi terbarunya bertajuk "Rose and Beyond". Panggung runway di-setting seolah penonton sedang berada di halaman istana Buckingham lengkap dengan replika lampu taman dan pagar istana. Desainer yang disapa Ayu ini memang sengaja menonjolkan nuansa London, pasalnya koleksi "Rose and Beyond" telah sukses dipamerkan di ajang bergengsi London Fashion Week Spring-Summer 2024 dan kini Ayu tampilkan kembali di Grand Ballroom The Langham Hotel pada 16 Oktober 2023.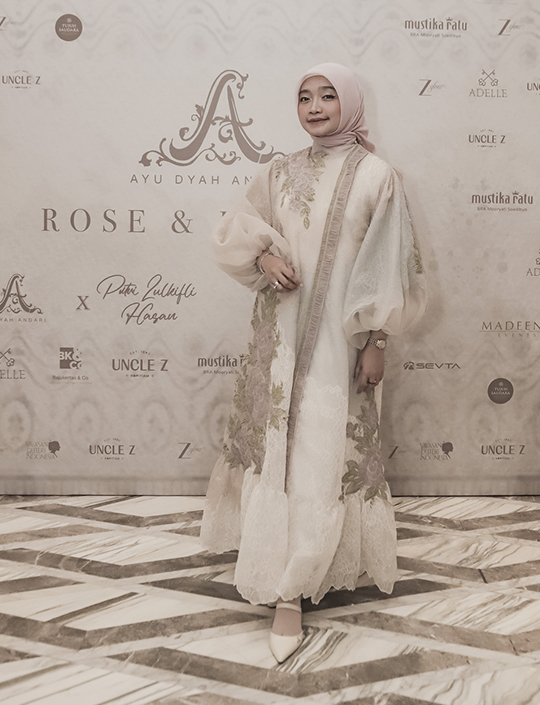 "Rose and Beyond" terilham dari tautan kasih para wanita dan semesta. Rose, elemen yang selalu ada di dalam tiap karya Ayu, merepresentasikan keayuan sekaligus kekuatan perempuan. "Mawar merefleksikan kegigihan karena dapat hidup di manapun, sedangkan Beyond berarti hal yang tidak bisa dihentikan. Aku percaya bahwa semesta itu berkaitan, jadi melalui karya ini aku coba melebur busana timur dan barat," ungkap Ayu saat jumpa pers sebelum show berlangsung.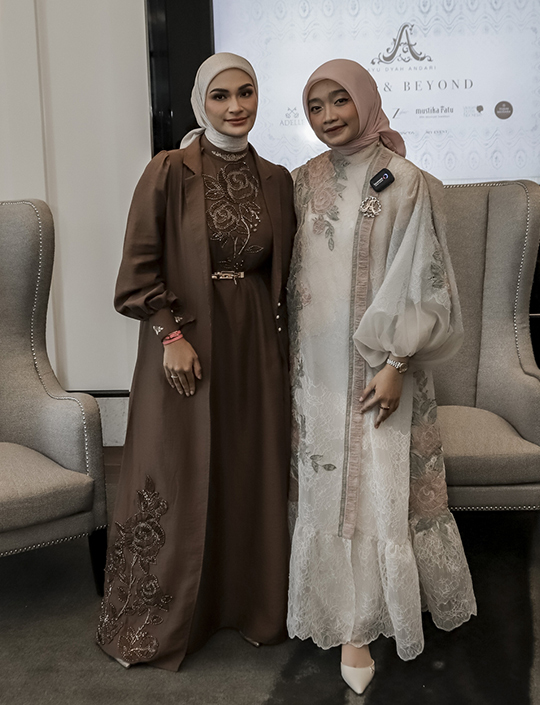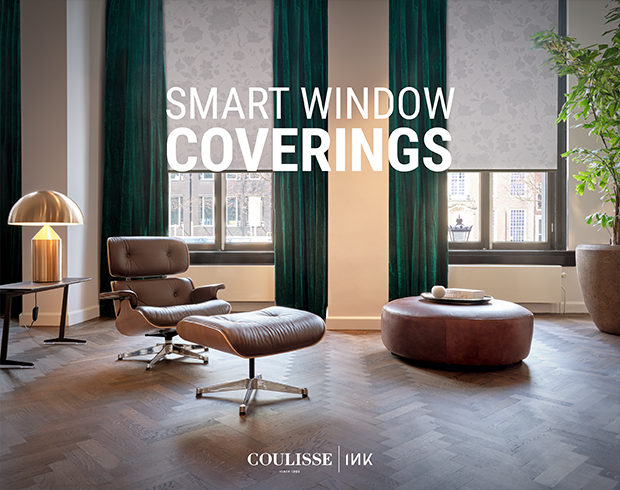 Presented by Coulisse | INK
Koleksi "Rose and Beyond" terdiri 47 set busana yang terbagi dalam tiga segmen. Segmen pembuka adalah 12 set busana hasil kolaborasi Ayu dengan sang muse, Putri Zulkifli Hasan, yang sebelumnya dipamerkan di London Fashion Week. Ayu menambahkan detail bordir motif mawar baru yang terinspirasi oleh keindahan arsitektur London klasik. Ide itu datang saat Ayu menikmati relief-relief dinding bangunan puri-puri di Inggris. Lalu disalin menjadi bentuk mawar indah di atas bahan chantilly dan organdi dalam palet warna champagne, putih, putih gading, dan dusk purple.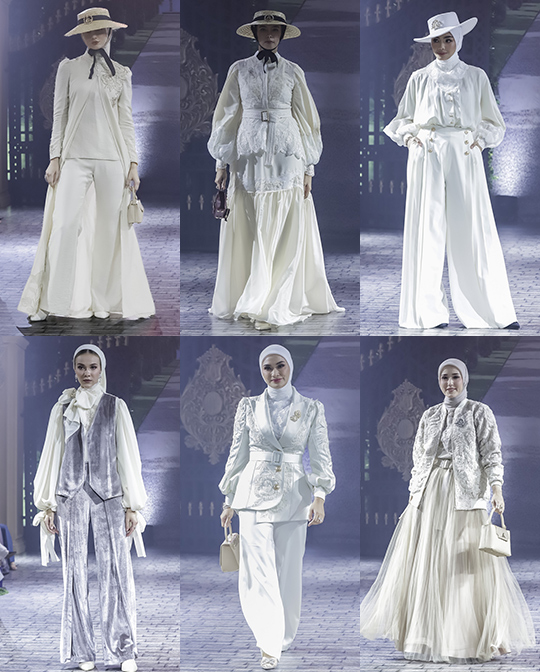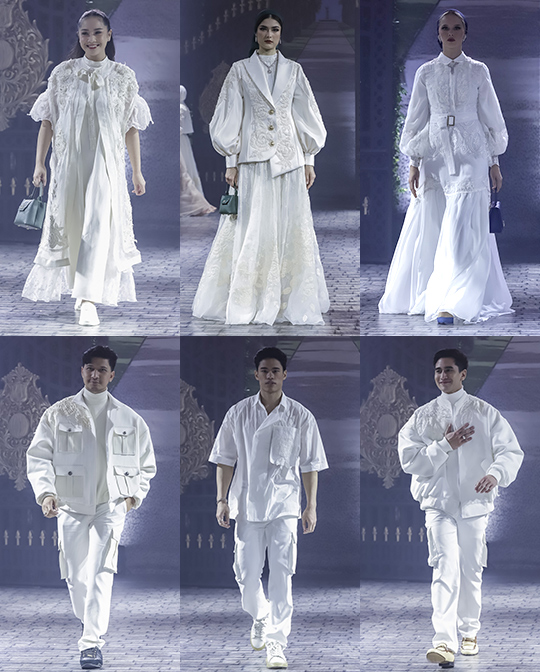 Celana palazzo dengan blus bertangan gelembung, crop jacket yang dipadu rok panjang bersalut organdi, outer overslag panjang, hingga baju pengantin dengan jubah yang menjuntai penuh detail mawar dalam warna gradasi yang menakjubkan. Putri tampil membawakan koleksi ini bersama Dessy Ratnasari, Nagita Slavina, Adelia Pasha, Verrel Bramastya, Enrique Dustin, Aditya Marzoni, Milka Annisya Nur, Atalia Praratya Kamil, Soraya M. Ali Zulkifli, Pasha Ungu, Illy, Mytha Lestari.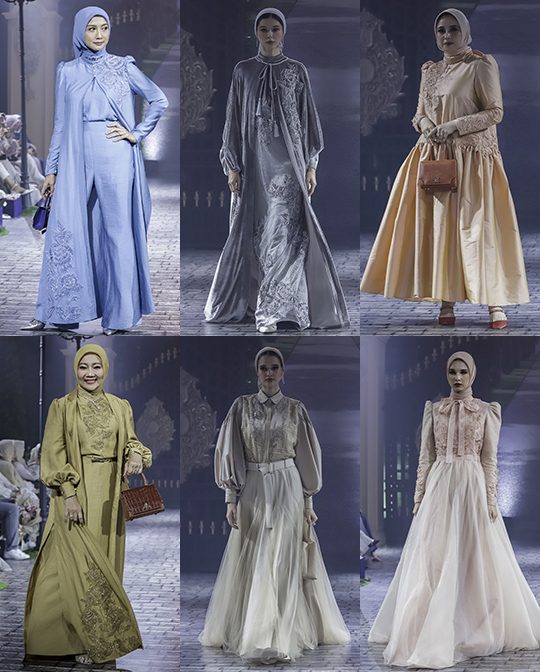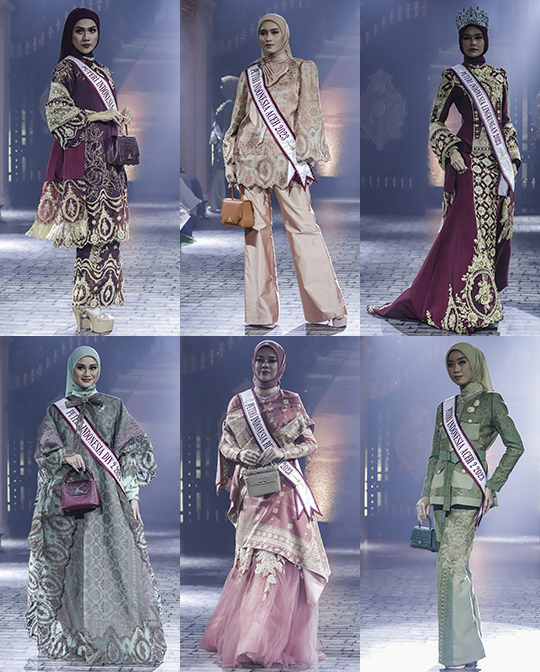 Pada segmen kedua, Ayu memperlihatkan 10 set pakaian dengan unsur songket Sriwijaya yang dipersentasikan di acara Indonesia Night insiasi Bank Indonesia. Para Putri Indonesia sebagai muse koleksi ini membawakan busana dengan kepekatan warna merah marun, tembaga, dan off white. Ayu menyiasati draperi agar songket dapat tampil nyaris utuh tanpa potongan. Di tangan Ayu, kain songket yang relatif kaku dapat berpadanan luwes dengan bahan chantilly dan organdi yang tipis.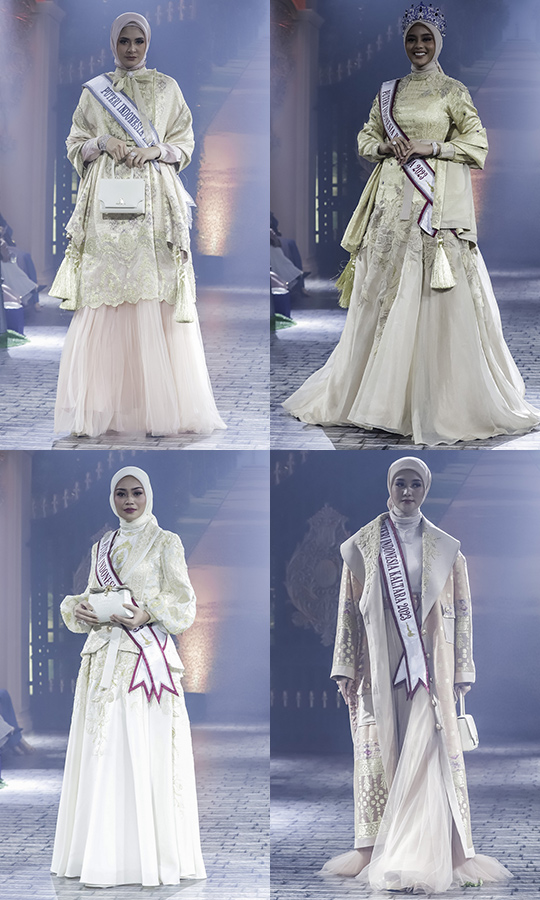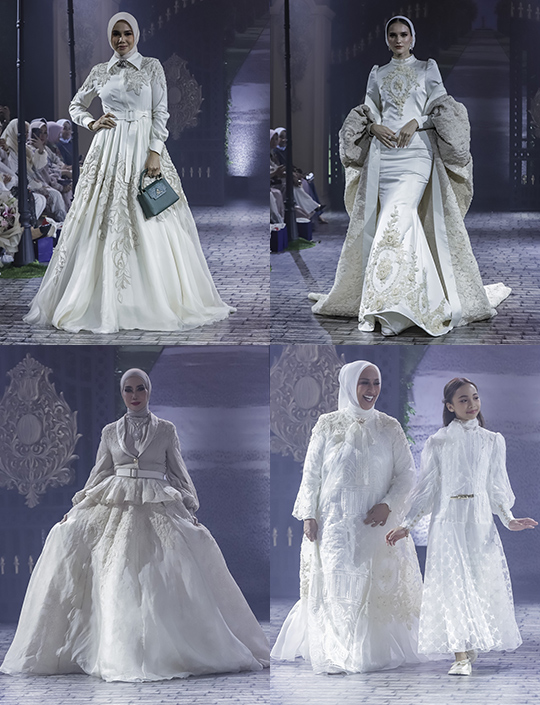 Segmen terakhir menyuguhkan 26 set busana terbaru bersiluet klasik dengan masih menonjolkan relief mawar khas Ayu. Terdapat atasan dengan tangan balon, tunik dengan celana lebar, dress model mermaid, hingga long dress dengan aksen plisket. Koleksi ini disempurnakan oleh aksesori perhiasan berupa cincin dan gelang dari Adelle Jewelry, serta sepatu dan tas koleksi Ayu Dyah Andari. (FE)