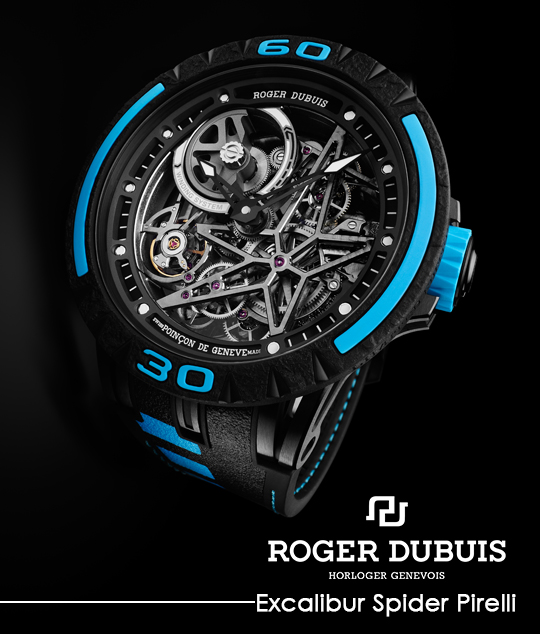 presented by

Roger Dubuis – Excalibur Spider Pirelli
Published by Sugar & Cream, Thursday 08 July 2021
Text by S&C, images courtesy of Roger Dubuis
World Premiere Interchangeability In One Click
Apa jadinya jika suasana 'adrenalin rush' balapan motor dan para ahlinya menyatu dalam sebuah jam tangan? Lahirlah sebuah mahakarya penunjuk waktu. Inovasi terkini dan terberani dari Roger Dubuis yaitu Excalibur Spider Pirelli. Sebuah kolaborasi eksklusif dengan Pirelli menampilkan sebuah jam tangan yang sangat adaptif yaitu 'interchangeability in one click' untuk merubah penampilan secara instan. Setiap elemen dari Excalibur Spider Pirelli dapat diganti dengan mudah, mulai dari strap hingga crown dan bezel – semuanya hanya dengan satu klik melalui teknologi kunci yang inovatif. Inovasi lahir dari suasana Pit Stop.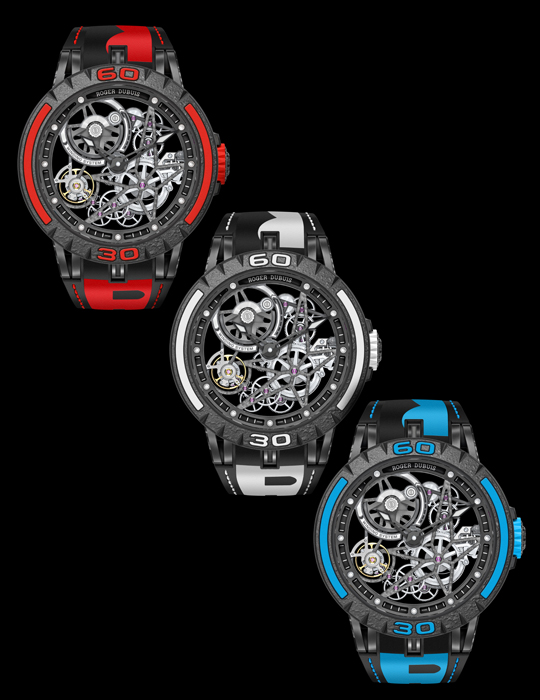 Kolaborasi ini juga menampilkan tali jam tangan terbuat dari karet ban motorsport pemenang balapan bersertifikat Pirelli. Tersedia opsi semburat warna merah, biru, putih melambangkan kode warna Pirelli.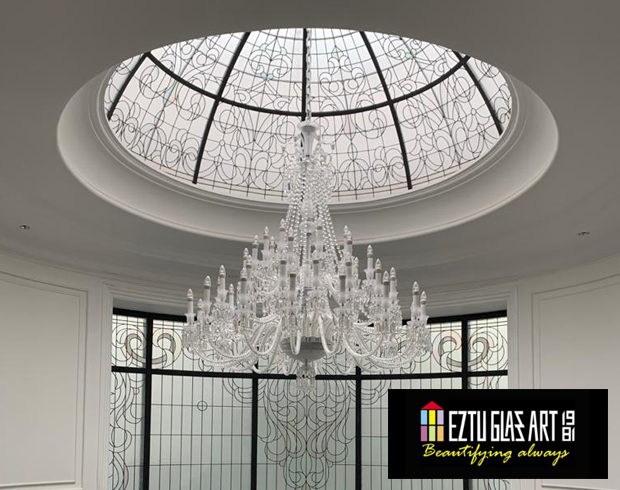 Presented by Eztu Glass
Excalibur tampil tidak sekadar memikat melalui pandangan transparannya. Anda bisa melihat jelas gerak motor 'Automatic Skeleton' yang merupakan cetak biru khas primadona dari rumah jam tangan mewah Roger Dubuis. Material khusus seperti DLC Titanium pada elemen motor penggerak menjadikan jam tangan Excalibur terdepan dan ringan.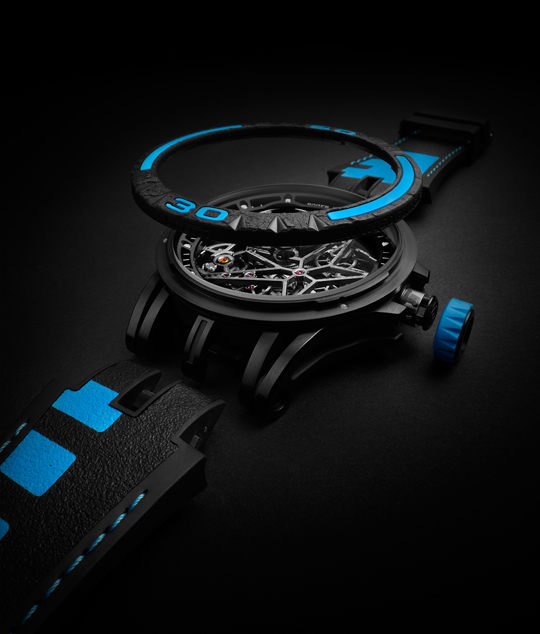 Excalibur memiliki cadangan daya mengesankan yaitu 60 jam. Dan 1/3 waktu dari pembuatan jam tangan ini didedikasikan pada tradisi ketrampilan tangan tingkat tinggi.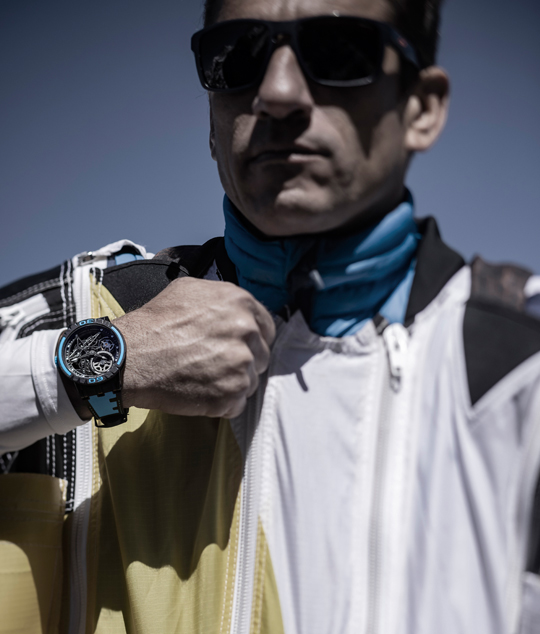 Epitomising its larger than life attitude, Roger Dubuis presents the latest technology, innovation, upcycle winning Pirelli tyres as straps and its world premiere 'interchangeability in one click' in Excalibur Spider Pirelli.
Ready to feel the thrill?
#norulesourgame