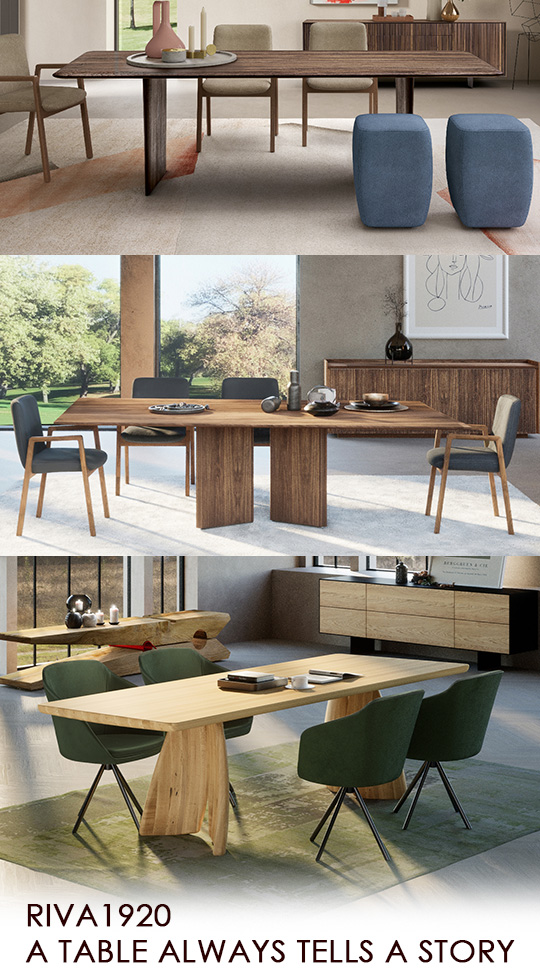 presented by

RIVA1920 – A TABLE ALWAYS TELLS A STORY
Published by Sugar & Cream, Friday 03 February 2023
Images courtesy of RIVA1920
Alter Ego, Revo Table, Vela Table
No one curates beautiful and solid wood tables than Riva1920. All of us love a beautiful table and even more with choice of solid wood tables. Riva1920's core business has always been represented by the tables collection. The company has launched almost 90 different models which mostly made of solid wood, few of them selected with distinctive rare wood. Let's rediscover few selected Riva1920's tables with great personality and character, in pursuit of refined elegance and authentic style.
Alter Ego (2022) by Ilenia Viscardi
Table entirely made of solid wood, with top in glued lists and rounded sides. The shape of the base plays with curves and symmetries that give it an idea of lightness.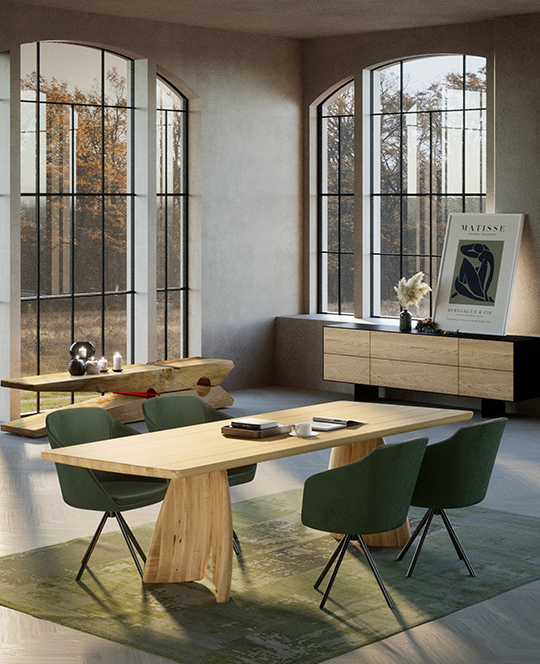 Alter Ego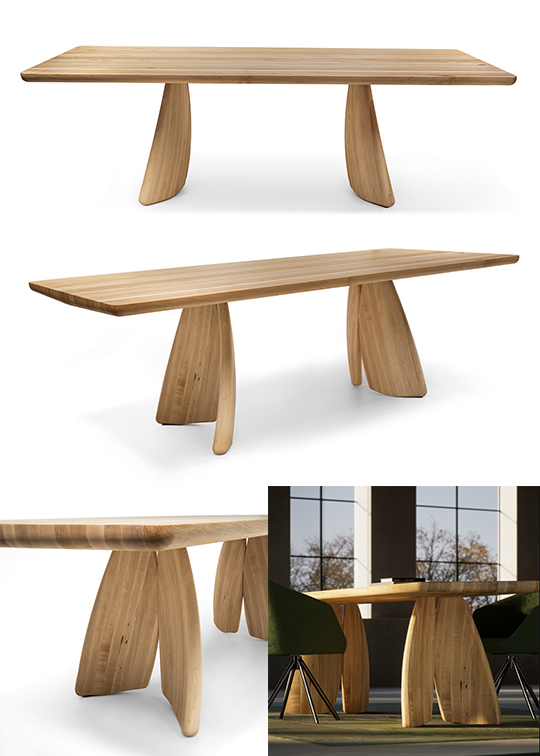 Alter Ego

Presented by Interni Cipta Selaras
Vela Table (2022) by C.R.&S. RIVA1920
Table entirely made of solid wood with glued lists with rounded sides, characterized by top and legs having thin thicknesses thanks to the bevelled and rounded edges which give it a light and sinuous design.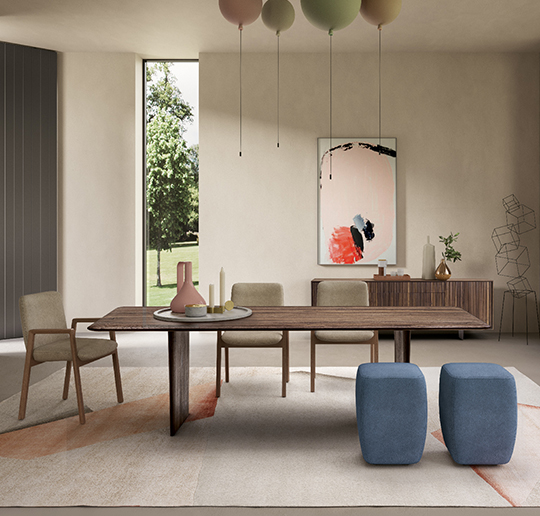 Vela Table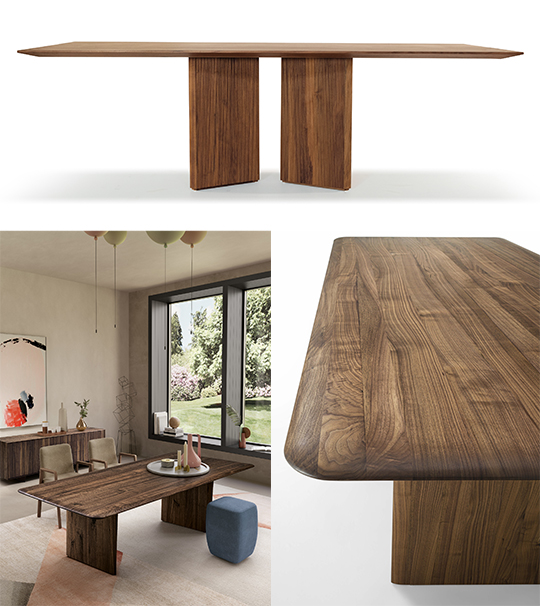 Vela Table
Revo Table (2022) by Giuliano & Gabriele Cappelletti
Table with top made of solid wood glued lists with thin edges. The base consists of prism-shaped legs, each characterized by three solid wood vertices, and surfaces that can be smooth or with Fresart processing, which creates a modern and dynamic geometric effect.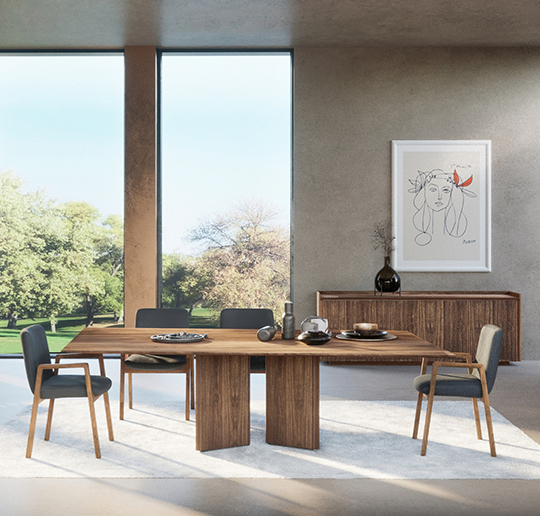 Revo Table


Revo Table
Riva1920's exclusiveness of raw materials used, an ecological and sustainable design and authentic style become the interpreter of timeless living space to be preserved.