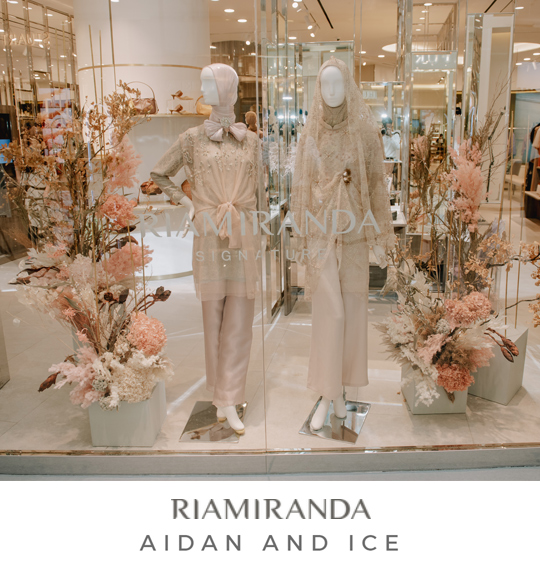 presented by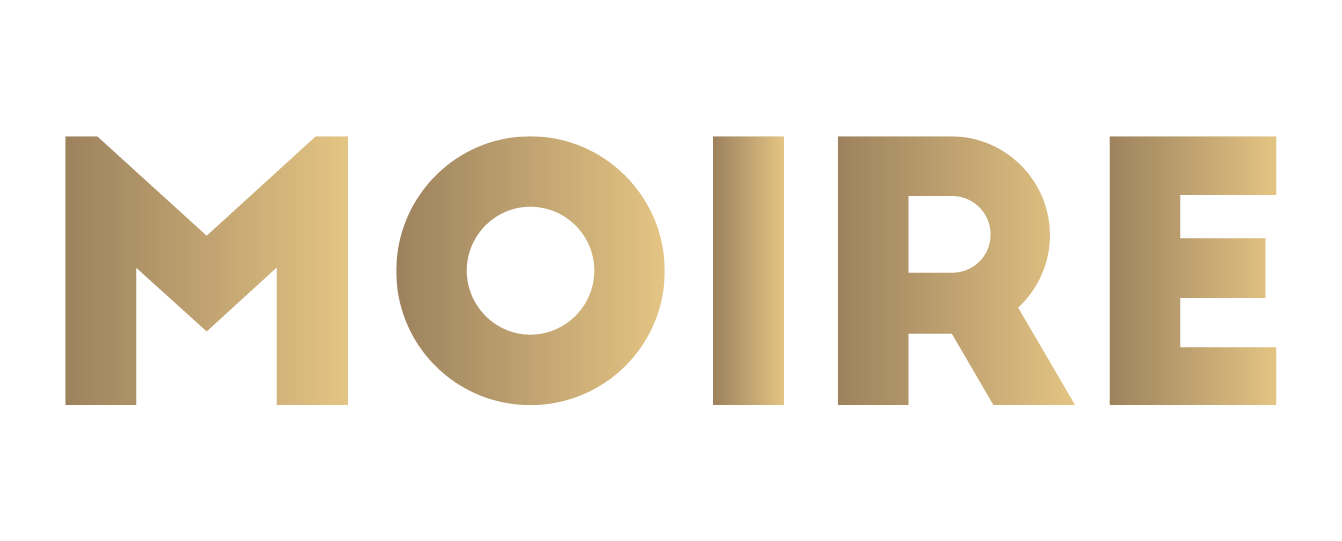 RIA MIRANDA SIGNATURE X AIDAN AND ICE – ACCESSORIES COLLECTION
Published by Sugar & Cream, Wednesday 27 April 2022
Images Courtesy of Ria Miranda, Aidan And Ice
Mempercantik Gaya Wanita Indonesia
Aksesori memang sudah menjadi solusi untuk membuat tampilan lebih memesona. Selain untuk mempercantik gaya, kehadiran aksesori juga bisa sebagai center of attention dari terminal. Seperti kolaborasi Ria Miranda dengan Aidan And Ice yang menghadirkan aksesoris bros dan satu produk khusus yaitu tas.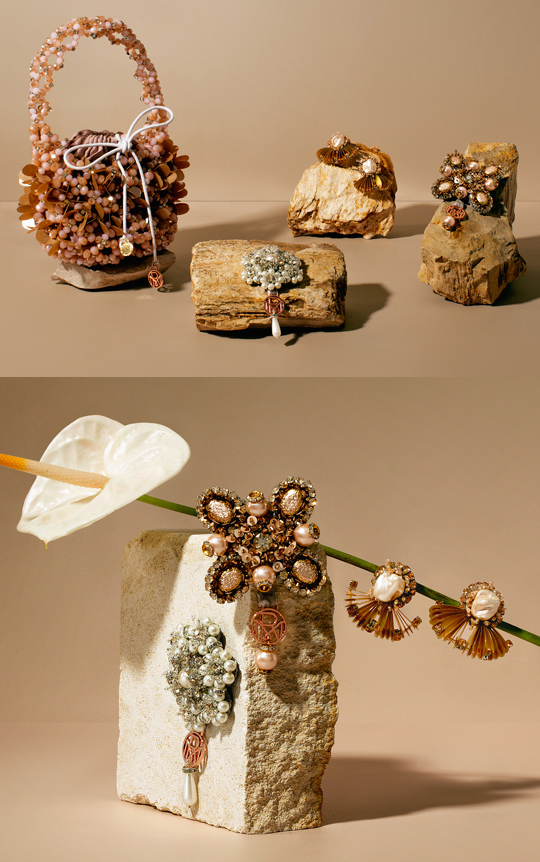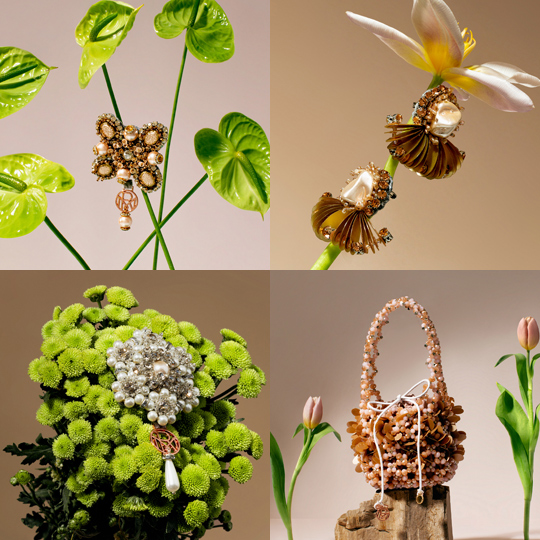 "Saat buat Ria Miranda Signature, ingin membuat pelengkapnya yaitu aksesori. Dan memang sudah dari awal ingin kolaborasi dengan Aidan And Ice," ujar Ria Miranda, Creative Director Ria Miranda Signature, saat peluncuran koleksi, 7 April 2022 lalu di Masari Store Senayan City Jakarta.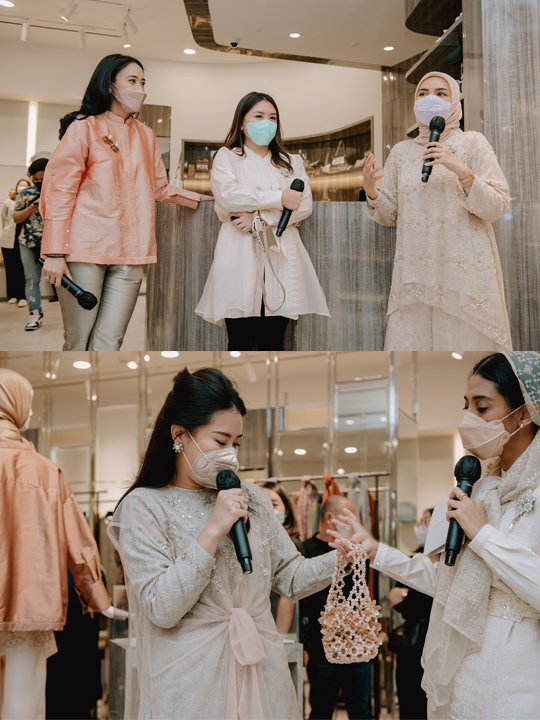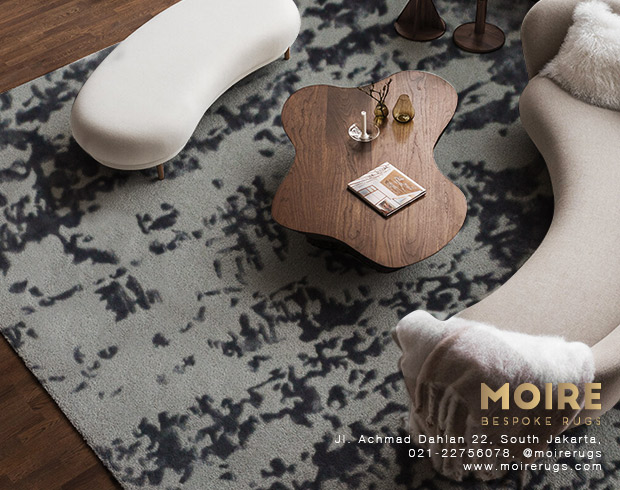 Presented by MOIRE Rugs
Produk kolaborasi ini terdiri dari White Pearl Brooch, Gold Brooch, Rose Gold Fan Brooch dan Clara Beads Mini Bag. Nuansa bronze dan gold juga pastel pink menjadi fitur utama dalam koleksi ini yang memang terinspirasi dari busana khas Ria. Penggunaan batu mutiara yang berwarna, batu manik, rhinestones, batu kristal, dan mote pasing bening akan menjadi komposisi utama dalam seri perhiasan brooch dan mini bag.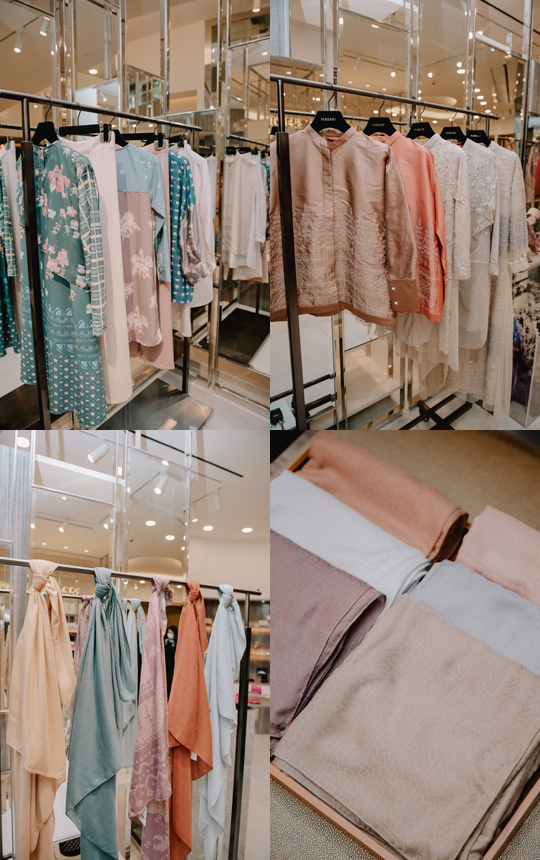 "Wearable collectible items dari kolaborasi RiaMiranda Signature dan Aidan And Ice benar-benar merayakan suka cita momen bahagia." Ujar kedua Co-Founder dari Aidan And Ice, Eunice Salim dan Nadia Tusin.
Seluruh koleksi dibuat oleh Aidan And Ice dari tangan terampil pengrajin lokal, yang didominasi oleh tenaga kerja wanita. Hasilnya adalah sebuah karya seni dalam bentuk kolaborasi produk dengan cita rasa internasional. "Ini adalah sebuah koleksi dari perempuan, oleh perempuan dan untuk perempuan," tambah Ria.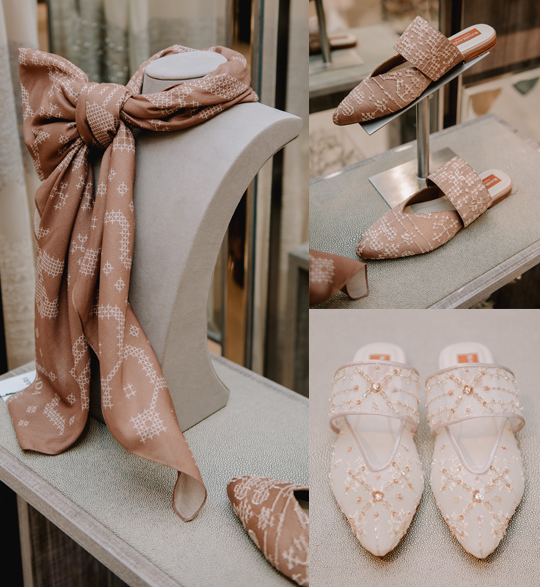 Koleksi kolaborasi Ria Miranda Signature X Aidan And Ice sudah bisa didapatkan di butik Masari Senayan City, dan akan tersedia di RiaMiranda official store seluruh Indonesia, website www.riamiranda.com dan www.aidanandice.com. (AP)