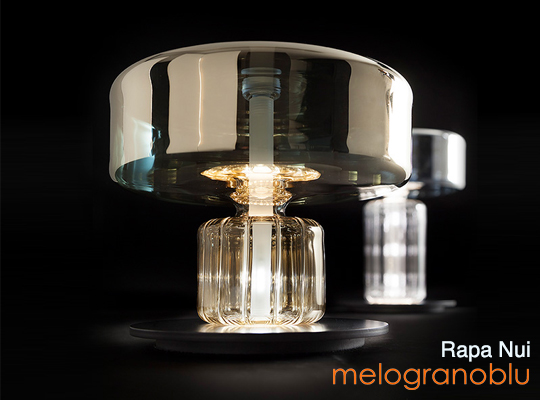 Rapa Nui by melogranoblu
Published by Sugar & Cream, Friday 11 January 2019
Text by Auliya Putri, Images Courtesy of melogranoblu
A Triumph of Solidity
Anda pernah melihat patung-patung dari jaman purba? Betapa keindahan bentuknya, kemurnian materialnya membuatnya menjadi sempurna.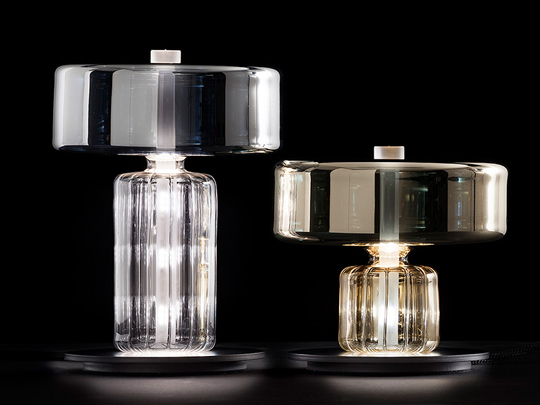 Melogranoblu mempersembahkan Rapa Nui, lampu meja yang dirancang oleh Massimo Crema dan Ermanno Rocchi, yang terinspirasi dari kokohnya patung-patung tersebut. Lampu ini memiliki finishing emas dan metal serta pantulan efek cermin bercampur desain yang kuat, ditambah soliditas yang sempurna dengan sentuhan keringanan kaca melalui teknik hand-blown. The Rapa Nui table lamp lives with a spirit of lightness.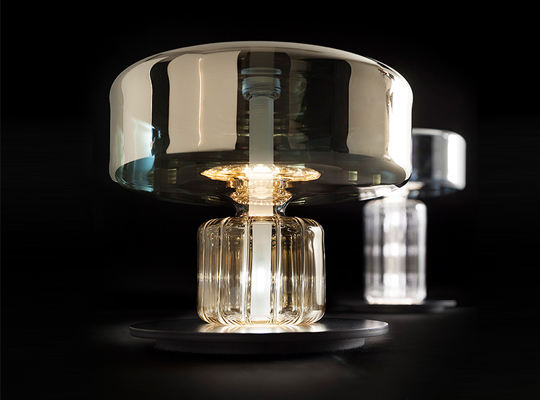 Produk Rapa Nui bisa Anda dapatkan di Prodotti Indonesia.

Rapa Nui tersedia dalam dua ukuran; kecil (15 – ø 18 cm) dan besar (24 – ø 18 cm) dengan dua hasil akhir yaitu emas atau perak.