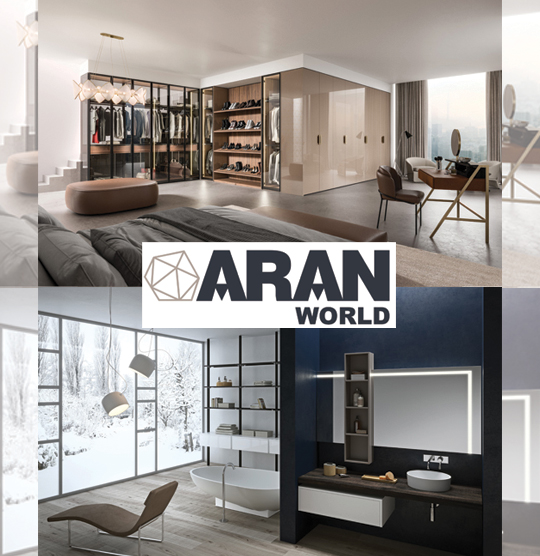 presented by

TWO NEW COLLECTIONS IN THE ARAN WORLD CATALOGUE
Published by Sugar & Cream, Tuesday 31 January 2023
Images courtesy Aran World
Bathroom and Night Collection
Sebuah pilihan determined dan conscious akan kegigihan dan profesionalisme ke arah baru perusahaan Abruzzan ini: yang hanya merilis koleksi dapur.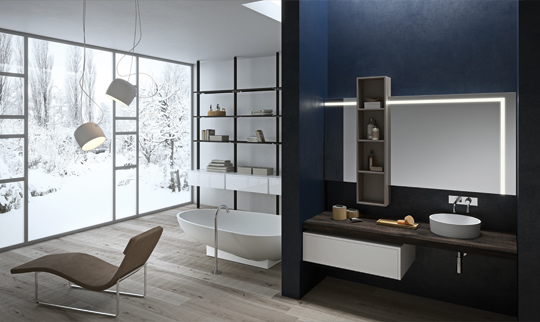 Bathroom Collection
Refleksi kembali  pada perubahan ini bukanlah hal terbaru namun terjadi pada jangka saat yang lama: pengalaman terkonsolidasi dalam global Contract menjadi batu loncatan untuk proyek desain yang  melibatkan jalur produksi khusus.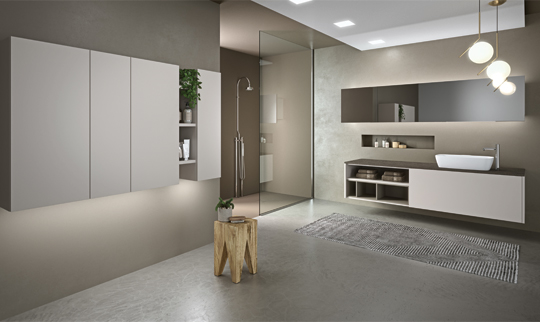 Bathroom Collection
"Invasion of the field" ini dimulai berdasarkan pendekatan yang diterapkan jenama itu sendiri terhadap Contract Project, di mana sangat krusial untuk dipertimbangkan mengenai "functions of living" dalam sistem perabotan — menggunakan cara yg bisa dibagikan & dibagikan.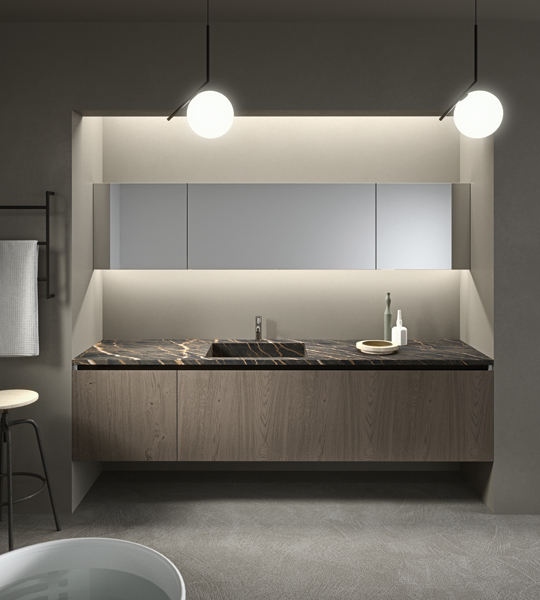 Bathroom Collection
Tradisi dan desain merupakan pilar cerita ARAN –  kesuksesan pada dunia Contract  – didasarkan,  penelitian bahan dan perhatian terhadap detail – istilah kunci ARAN World sebagai Made in Italy – memungkinkan pada dua koleksi ritel terbaru ini. Yang dipelajari demi menafsirkan perabotan menjadi komponen organik dan tak terhindarkan dalam dimensi domestik. Sebuah dimensi dibuat berdasar pilihan yang cermat dan kebutuhan kontemporer.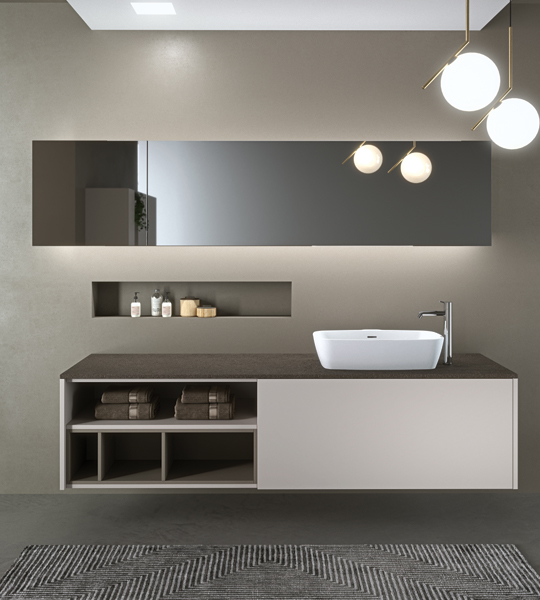 Bathroom Collection
Tekad dan kemampuan ARAN World membangun solusi untukk 'merangkul' dan memuaskan kebutuhan orang sudah belajar akan "live the house".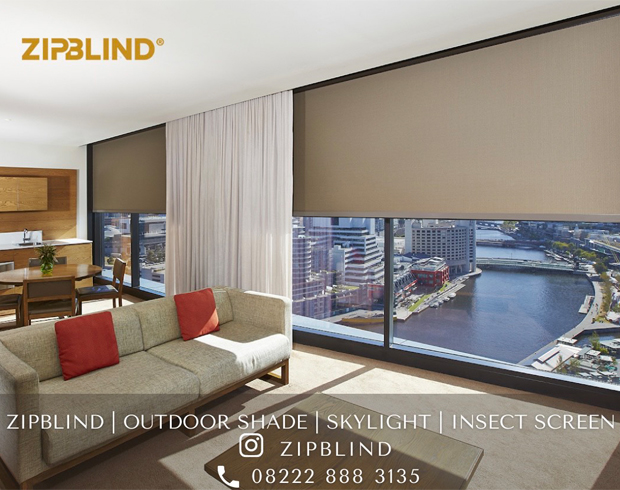 Presented by Zipblind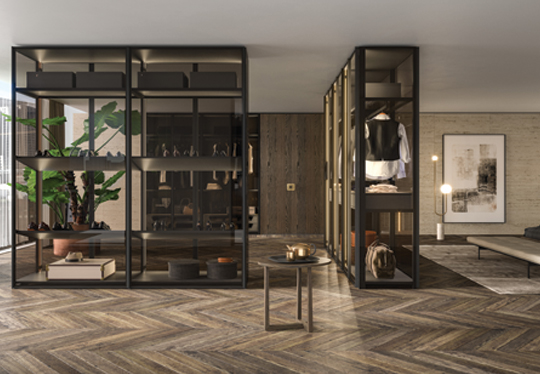 Night Collection
Bathroom Collection menceritakan evolusi ruang yang sepenuhnya didedikasikan untuk well-being, memenuhi penggunaan gaya hidup kontemporer yang tak jarang kacau. Konsep kamar mandi yang "ditandatangani" ARAN World semakin dekat dengan area bersantai, memperkaya furnitur dengan fungsionalitas dan keindahan. Oleh karena itu, pilihan menciptakan garis 'penting' dalam mengekspresikan – seperti  budaya Zen – sebuah "way of being" yang seimbang dengan diri mereka sendiri dan lingkungan. Stabilitas kecocokan visual dan formalnya dalam kombinasi berbagai material  sehingga mampu mengubah ruangan sebagai dimensi yang memungkinkan demi terciptanya  ketenangan.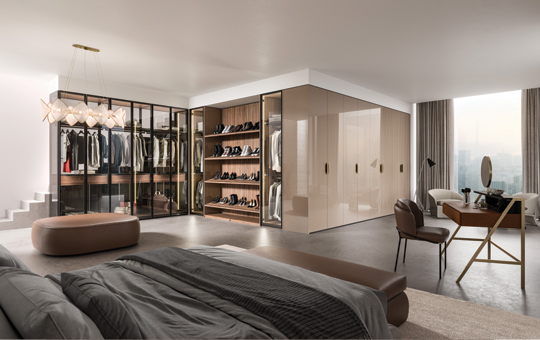 Night Collection
Sedangan, Night Collection menggabungkan teknologi, inovasi, dan keahlian berdasarkan Made in Italy yang versatile dalam mendesain. Bahasa kehidupan kontemporer disertakan dan dijabarkan pada pengetahuan jenama, tanpa meninggalkan aspek mendasar yang didedikasikan untuk "night", misalnya cahaya – alami dan buatan – menekankan semua kemungkinan kombinasi finishing yang tersedia pada katalog, dan perhatian terhadap detail. Solusi modular dan serbaguna, dengan tampilan minimal dan elegan pada Night Area, dalam memenuhi kebutuhan hidup kosmopolitan.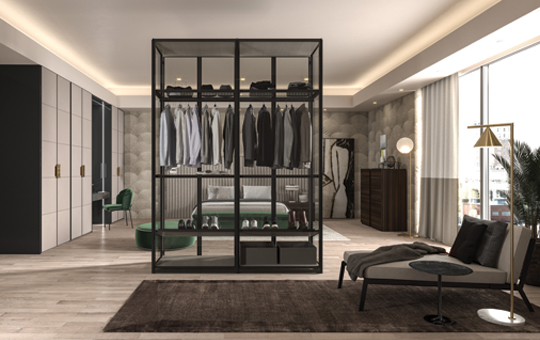 Night Collection
Semua solusi Bathroom Collection dan Night Collection,  tersedia di flagship stores ARAN dan siap menciptakan hunian Anda dengan sentuhan unik, melalui estetika dan penguatan kontemporer kebiasaan pemilik rumah.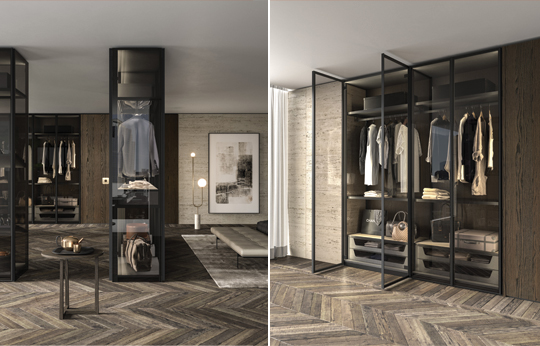 Night Collection
ARAN Total Look sempurna untuk mewujudkan dan memberikan kesinambungan dalam seluruh proyek di mana kuncinya adalah "customizable". Dari proyek perumahan tunggal hingga proyek kontrak yang lebih menantang secara global, solusi ARAN Interior dapat menciptakan ruang baru yang dibentuk khusus. (DB)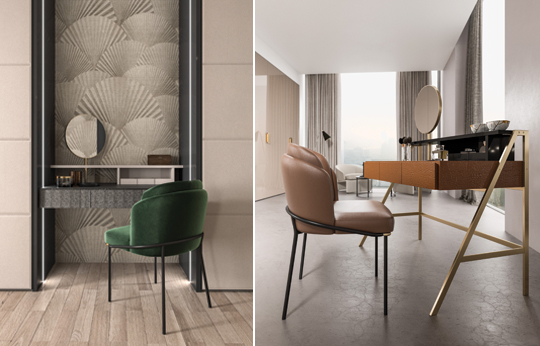 Night Collection