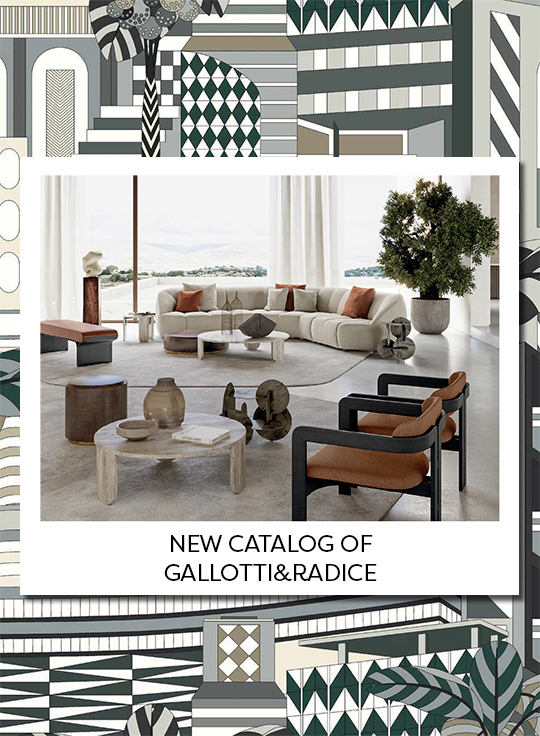 presented by

PROUDLY PRESENTS THE NEW CATALOG OF GALLOTTI&RADICE
Published by Sugar & Cream, Wednesday 25 January 2023
Images courtesy of Gallotti&Radice
"Homescapes, gentle attitude"
Why don't you change the atmosphere of your home in 2023. Memasuki awal tahun dengan energi baru, S&C menampilkan dua komposisi ruang yang cantik dan memesona dengan sentuhan modernitas dan sofistikasi dengan koleksi dari jenama Gallotti & Radice. Subtleness, gentle tone, dan attitude menjadikan ruang-ruang dalam hunian menjadi sebuah homescape yang ideal dan sempurna. Katalog terbaru dari Galotti & Radice ini dirancang untuk memanjakan diri dalam kemewahan kehidupan yang lembut dipenuhi ritme emosi, passion, dan perasaan seseorang.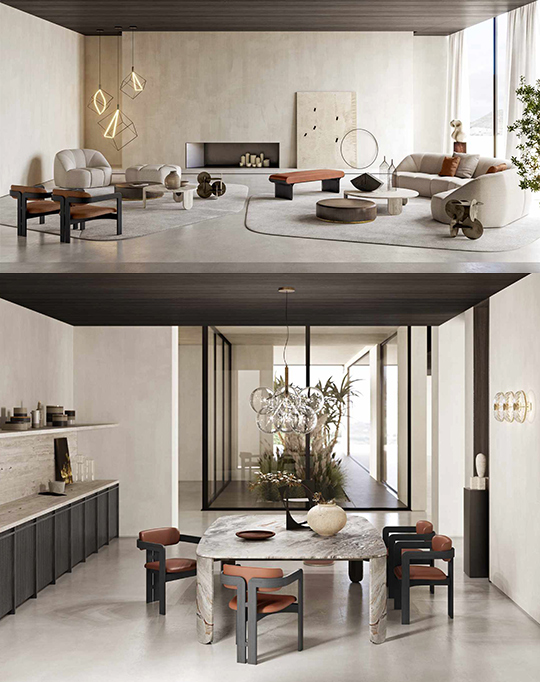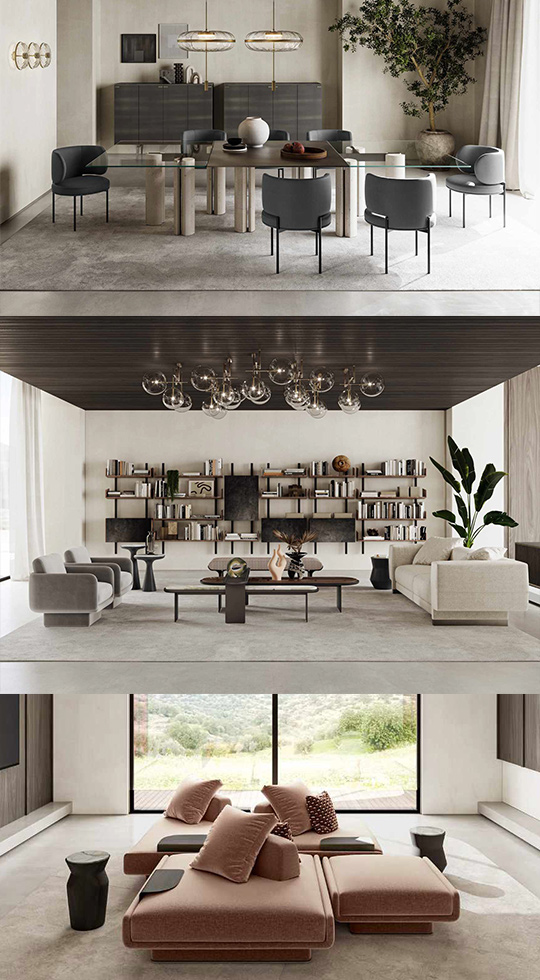 Lingkungan bebas dari konvensi dan benar hanya untuk diri mereka sendiri, perubahan pemandangan serta harapan untuk bertemu dan menawarkan perspektif yang berbeda hampir menghapus pilar kehidupan kita yang ruang dan waktu, hidup dalam dimensi ringan mutlak dan fluiditas yang menempatkan pencarian esensi otentik di pusatnya, terbuat dari hal-hal yang mewakili kita dan dapat bertahan seumur hidup.


Presented by Le Chateau Living
Dua ruang yang tidak konvensional untuk hidup dalam dimensi yang sangat ringan dan cair. Tatanan Gentle Horizon merayakan pendekatan sensorik dan taktil, dalam gerakan warna yang harmonis dari bumi dan alam, hampir melintasi perbatasan untuk mencapai dunia luar. Dalam Gentle Time ruang-ruang dirancang untuk meningkatkan formalisme yang ketat dalam estetika, sebagai ekspresi kontemporer klasik yang meniadakan garis waktu. "Homescapes, gentle attitude" mencerminkan nilai dan filosofi Gallotti & Radice melalui penawaran urutan pengambilan gambar di dua rumah netral dan kontemporer, diatur dalam pemandangan khas Italia yang rindang dan syahdu, khas Mediteranian.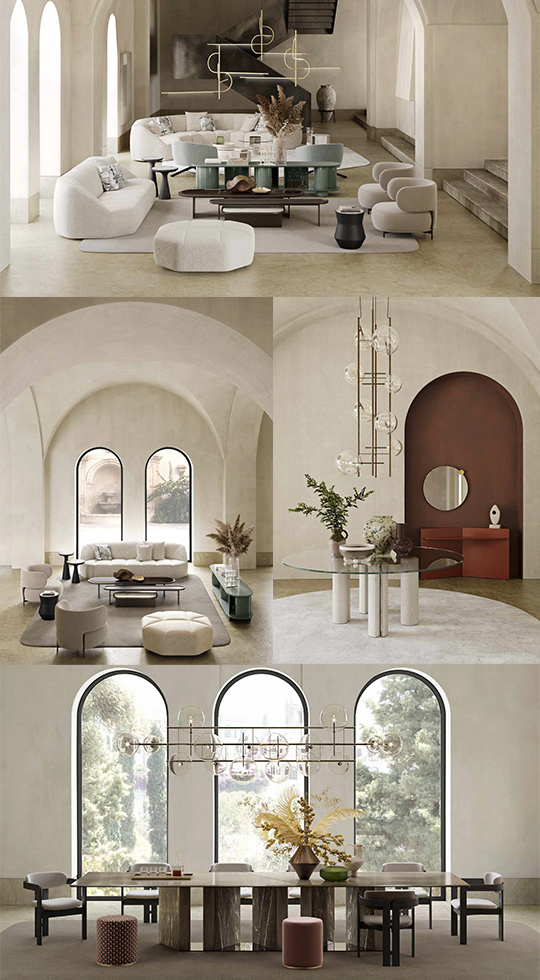 Sebuah cerita yang dibuat oleh visual menarik di mana produk Gallotti&Radice adalah protagonisnya: produk – produk dari Studio Dainelli, Federica Biasi, Pietro Russo, Studiopepe, david/nicolas, dan Massimo Castagna yang ikonis. Yang ditafsirkan menurut 'tanda' yang halus dan lembut, baik dalam nuansa warna dan dalam bentuk yang membungkus, sebuah inspirasi estetika yang berfokus pada bahan alami menurun melalui hasil akhir yang eksklusif. (DB)