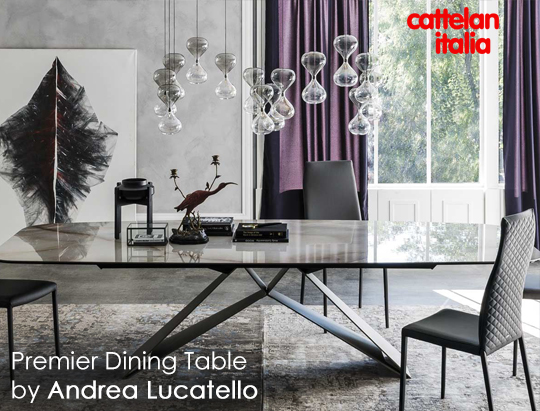 presented by

Premier Keramik Dining Table by Cattelan Italia
Published by Sugar & Cream, Monday 04 May 2020
Text by Auliya Putri, Images Courtesy of Melandas Indonesia
A Strong Stage Presence
Selalu ada cara untuk membangun suasana istimewa pada ruang makan. Salah satunya adalah meja makan sebagai center attraction dengan desain yang memancarkan bold statement. Premier Keramik Dining Table rancangan Andrea Lucatello untuk Cattelan Italia mungkin bisa menjadi jawaban.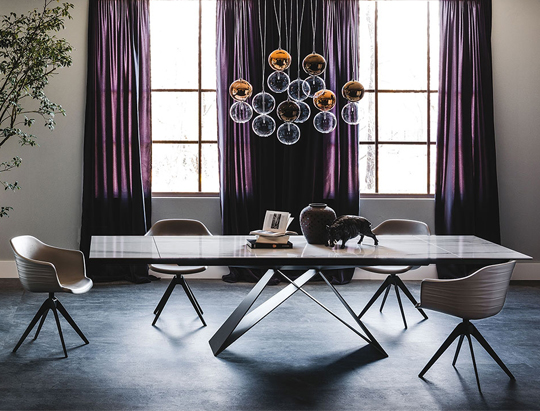 Koleksi istimewa yang diluncurkan pada tahun 2017 ini pun tidak seperti meja makan biasanya. Ada fitur extendable yang menawarkan opsi lebih untuk menyesuaikan kebutuhan suasana. Bentuk persegi panjang meja dengan bentuk kaki silangnya terlihat ramping dan anggun menyuarakan ekspresi estetika dalam tafsiran desain modern kontemporer khas Cattelan Italia. Ukuran dan bahan top meja tersedia berbagai opsi yang menggugah seperti Marmi Calacatta, Alabastro, Portoro, Sahara Noir dan Emperador. Adanya fitur extendable yang memungkinkan meja diperpanjang agar bisa mengakomodasi tamu lebih banyak merupakan nilai tambah sendiri.  Kekokohan kaki silangnya tidak perlu diragukan lagi karena terbuat dari baja dengan opsi variasi pelapisnya.
A proposal of great personality and a strong stage presence for your current dining room.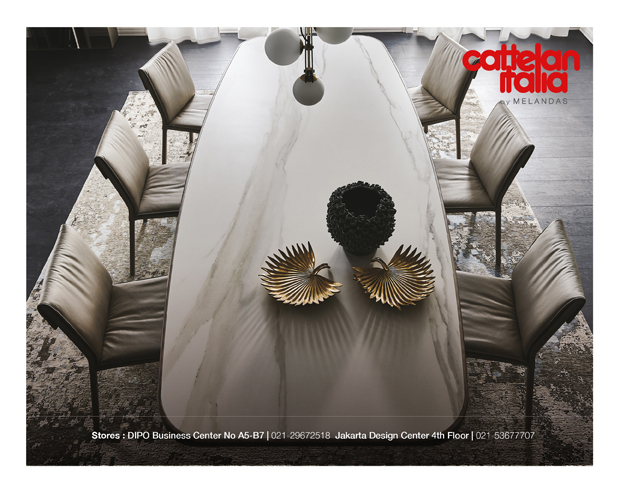 Presented by Melandas Indonesia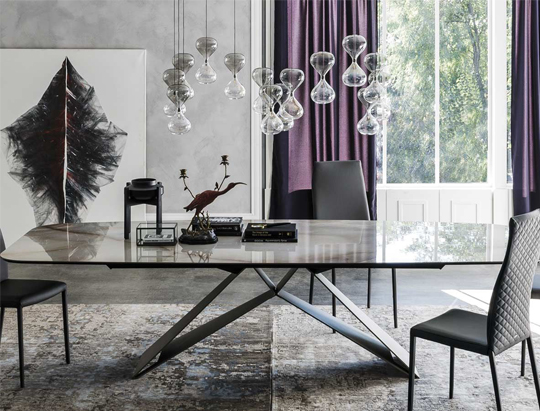 Temukan kolekski Premier Keramik ini di Cattelan Italia Showroom oleh Melandas Indonesia di Jakarta Design Center Level 4 dan Melandas Indonesia Flagship Store di Dipo Business Center.