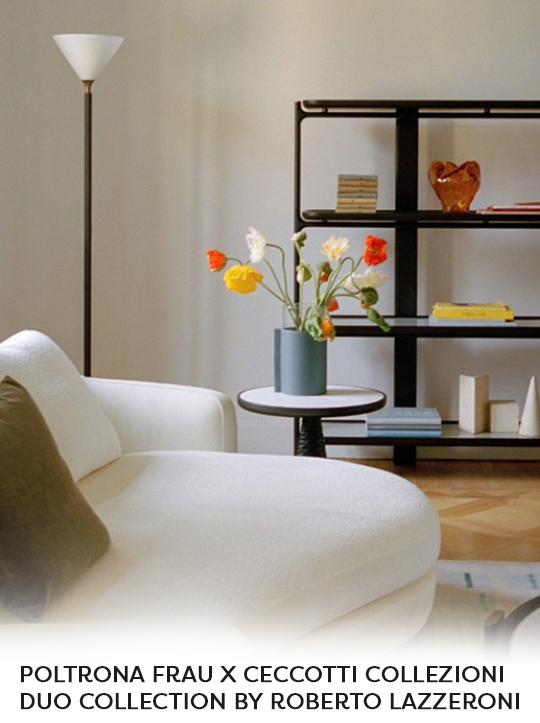 presented by
POLTRONA FRAU X CECCOTTI COLLEZIONI: DUO COLLECTION BY ROBERTO LAZZERONI
Published by Sugar & Cream, Monday 31 July 2023
Images courtesy of Poltrona Frau & Ceccoti Collezioni
A Synergistic Embrace Between Creative Manufacturing And Hospitality
Duo: the union of two elements that results not in the simple sum of its parts, but produces a new entity, the outcome of the combination of singularities and the shared experience that generated it.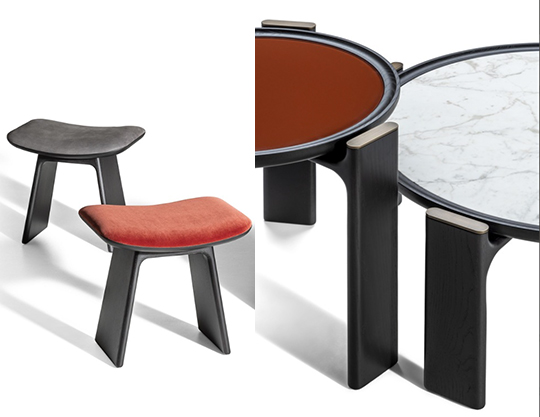 DUO Bench & DUO Low Table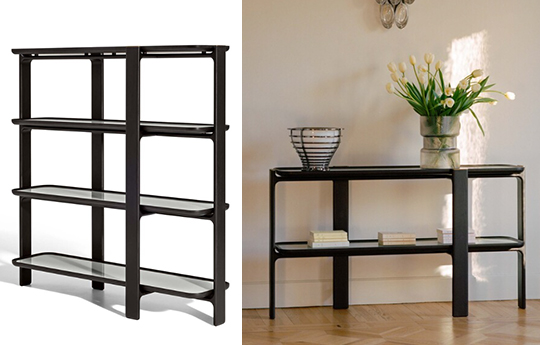 DUO BOOKCASE & DUO Console


DUO Cabinet & DUO Pedestal Table
The DUO Collection expresses this concept: the shared creative act of Poltrona Frau and Ceccotti Collezioni originates a collection that not only encapsulates the excellence of each, but elevates it to a new creative and conceptual significance. The products born from this common vision communicate the value of hospitality and becomes, through the shapes and feelings of the matter, an expression of the pleasure of welcoming. Sumptuous soft and rounded upholstered items, made by Poltrona Frau's expert artisans at the Tolentino production site, together with exquisite "Made in Tuscany" wooden furnishings produced with the techniques of Ceccotti Collezioni's tradition of artistic cabinet-making, contribute to creating environments, both private and collective, that naturally facilitate interaction and sharing among people. Silhouettes with a retro flavor inspired by the lightheartedness of the Italian Dolce Vita capture the spirit of times, yet they become perfectly adaptable to even the most contemporary settings thanks to the versatility of their gentle shapes, accurate proportions and precious material choices for the finishes.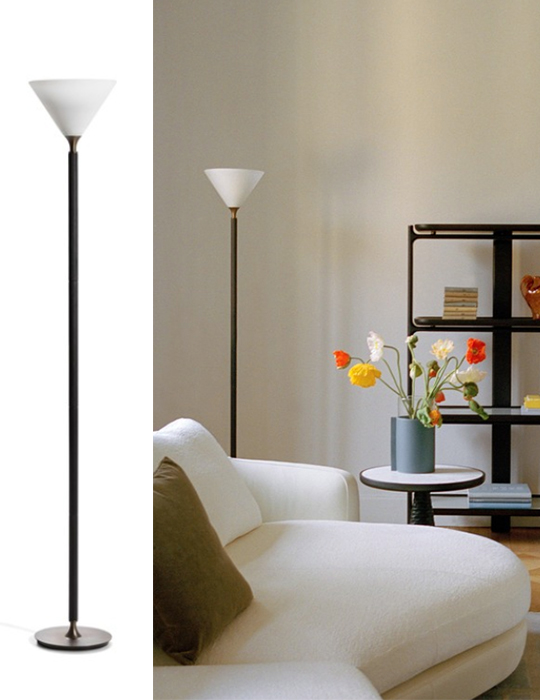 DUO Lamp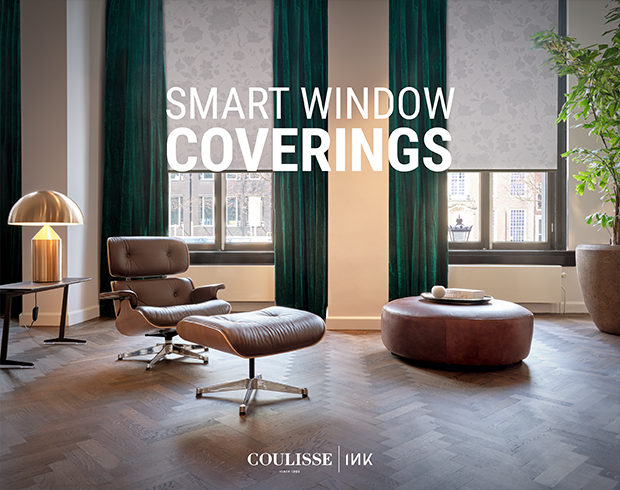 Presented by Coulisse | INK
The DUO Collection with Ceccotti Collezioni includes Sofa, upholstered in Pelle Frau® leather with a curved and welcoming shape, Lounge Chair with a solid ash wood structure and Rug, with its fine texture, Bookcase, Cabinet, Console, Bench, Low Table, Pedestal Table, Trolley, Mirror, Lamp and Screen all by Roberto Lazzeroni.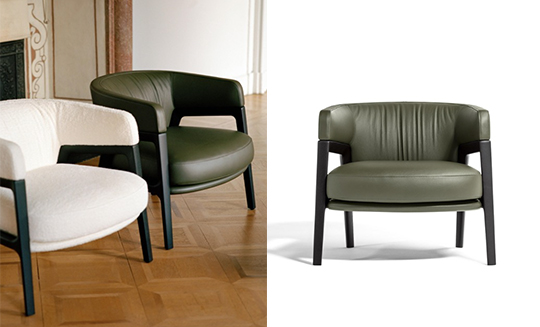 DUO Lounge Chair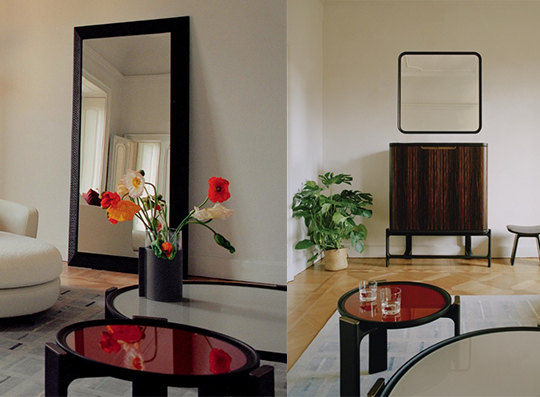 DUO Mirror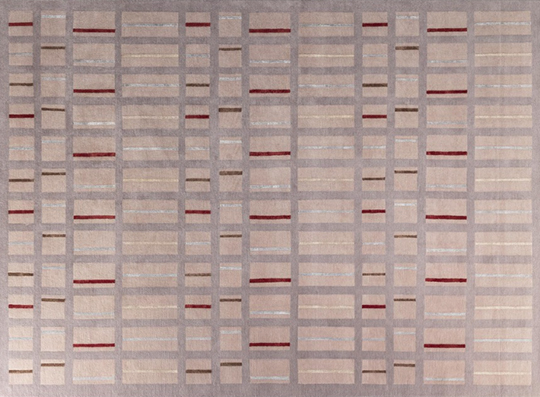 DUO Rug

These unique pieces shall be ready to enrich your spaces, transforming them into authentic shelters of refinement and comfort.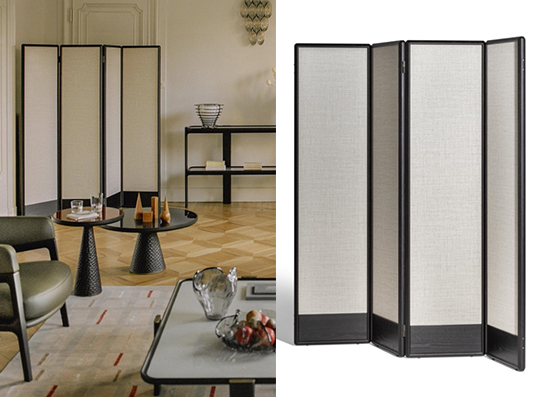 DUO Screen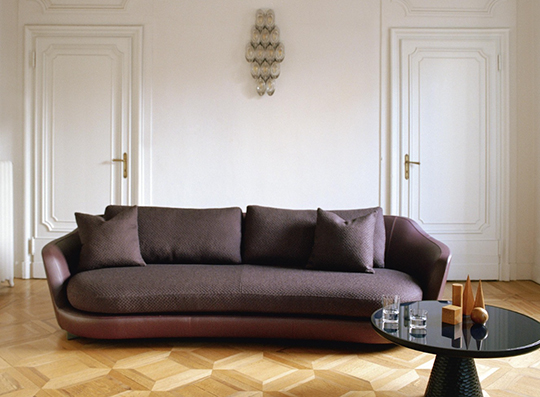 DUO Sofa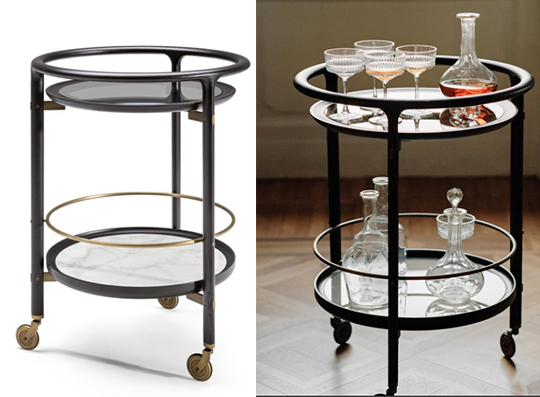 DUO Trolley