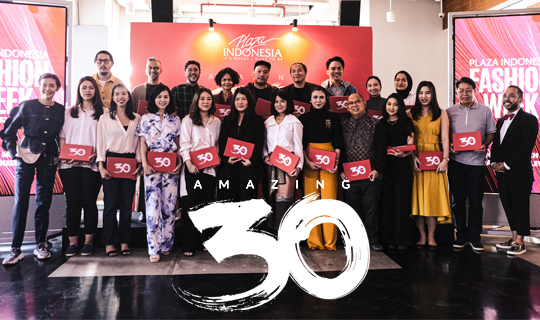 presented by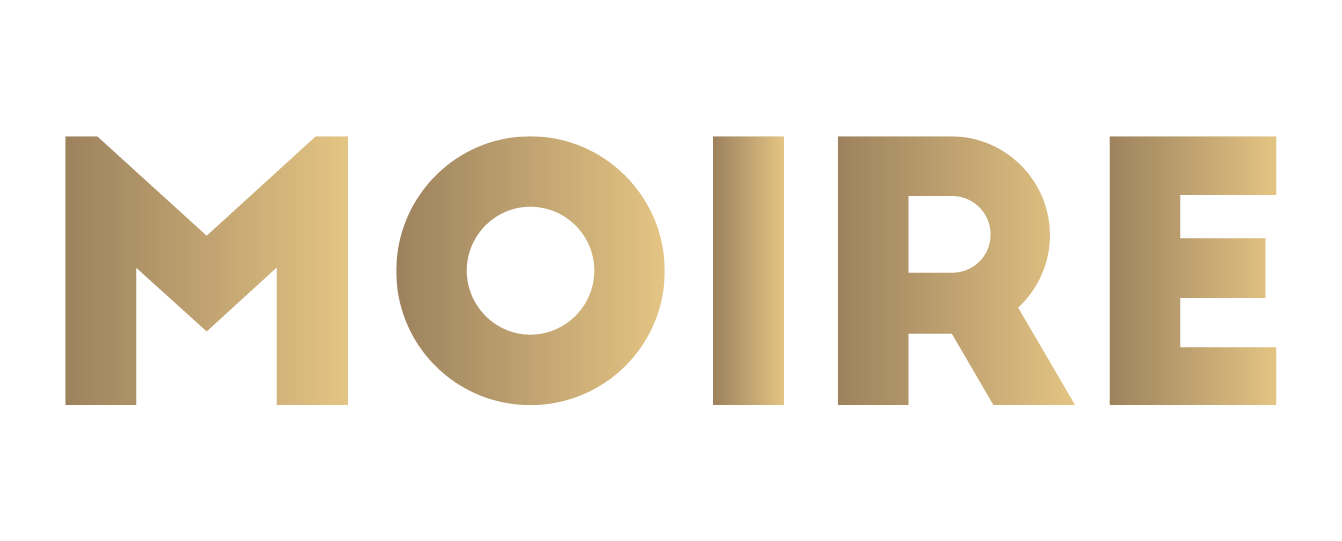 Plaza Indonesia: Amazing 30
Published by Sugar & Cream, Thursday 12 March 2020
Text by Farida Esti, Image courtesy of Plaza Indonesia
Creative, Dynamic, and Acceleration with Vision − Mission to Move Forward
Genap berusia 30 tahun, Plaza Indonesia merayakan hari jadinya dengan mengusung tema "Amazing 30". Tema tersebut tidak berarti Plaza Indonesia menua, melainkan membangkitkan semangat menjadi lebih muda. Bersamaan dengan tema ini, Plaza Indonesia mengadakan serangkaian program menarik untuk para pengunjung di sepanjang bulan Maret.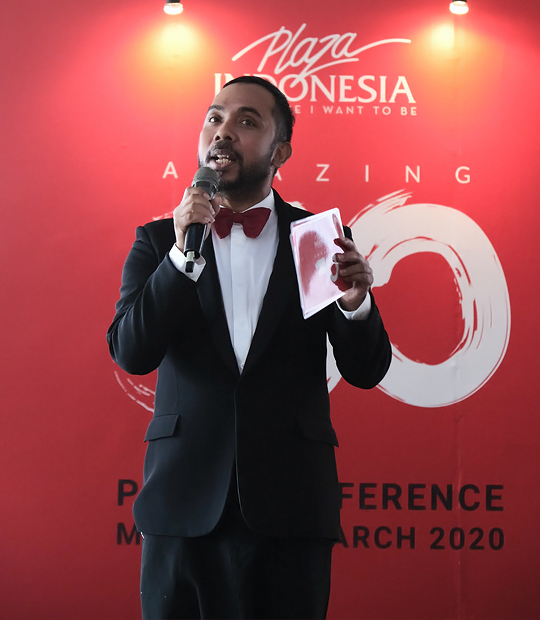 Zamri Mamat 
Beberapa program yang menjadi highlight event ini ialah Plaza Indonesia Fashion Week: Spring Summer 2020 (16-25 Maret), Plaza Indonesia Kids Fashion Week 2020 (14-15 Maret), dan Amazing 30 Art Installation yang berkolaborasi dengan 20 seniman besar Indonesia memamerkan karya-karya mereka untuk angka 30 di seluruh sudut Plaza Indonesia, mulai 1 Maret 2020. Selain itu Plaza Indonesia tidak lupa menggelar aksi sosial bersama Happy Hearts Indonesia, Yayasan Kanker Anak Indonesia, serta Saab Shares dan MEEK Foundation dalam memberi santunan berupa pakaian baru untuk lebih dari 700 anak.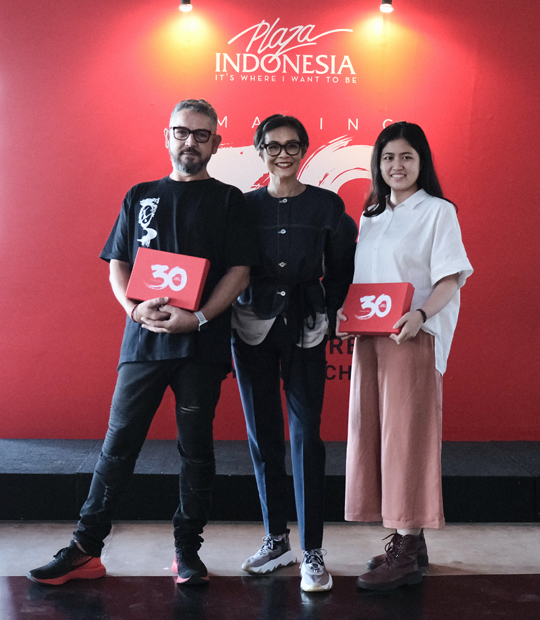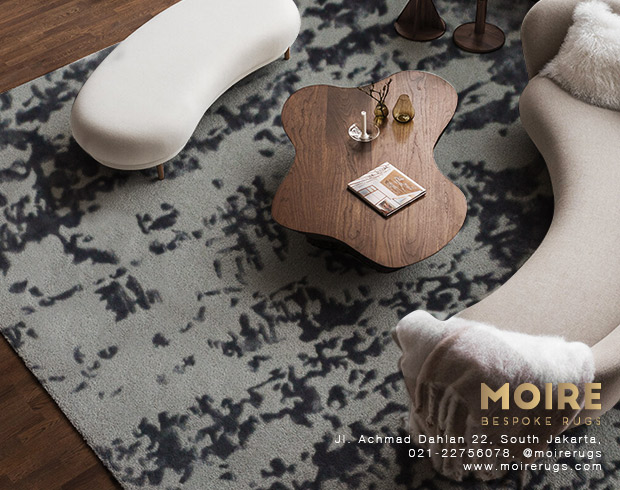 Presented by MOIRE Rugs
Program young lifestyle pun dihadirkan dalam bentuk kolaborasi dengan para inspirator muda. Di antaranya Public Speaking Workshop Collaboration with Compassion, The Future of Fashion Collaboration with Luxina, dan Fashion Celebration Collaboration with Currator. Agar tercapai tujuan untuk menjadi lebih muda, Plaza Indonesia juga mengadakan sharing moment bersama beauty vlogger yang dikemas dalam workshop dan talk show. Pada kegiatan ini Plaza Indonesia membaginya dalam program Beauty Week (Compassion), The Future of Fashion, Fashion Complex, Beauty Fest, dan Wavephoria.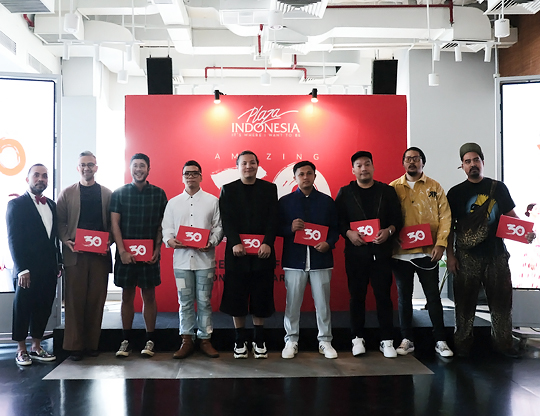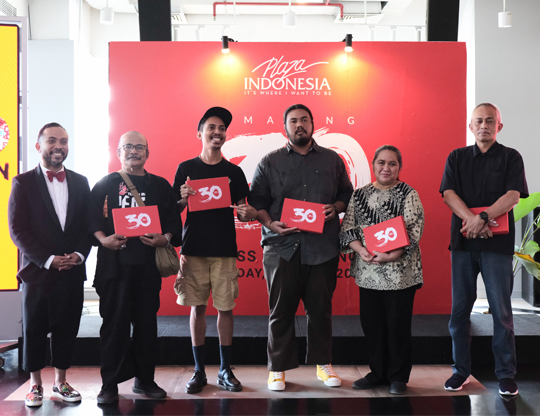 "Kami berharap program acara yang kami sajikan dapat dinikmati oleh masyarakat khususnya pelanggan setia Plaza Indonesia. Kami pun berkomitmen untuk selalu memberikan yang terbaik kepada para pelanggan, sebagai pusat belanja terkemuka, destinasi berkumpul yang modern hingga menjadi wadah inspirasi yang impactful", tutup Zamri Mamat selaku General Manager Marketing Plaza Indonesia.