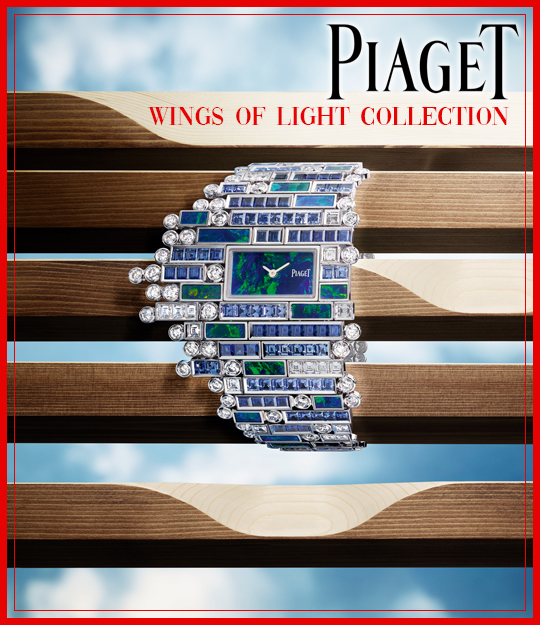 presented by

Piaget Invites Us to Fly with Wings of Light Collection
Published by Sugar & Cream, Tuesday 15 September 2020
Text by Auliya Putri, Images Courtesy of Piaget
A Joyous Journey
what time is it? It's time to fly.
Merealisasikan "Love Yourself" bisa dengan bersantai seharian ataupun memberikan hadiah kepada diri sendiri. Ada kalanya, Anda juga berhak mendapatkan kehormatan lebih atas pencapaian pribadi yang mengagumkan. Salah satunya dengan menambah koleksi perhiasan indah seperti koleksi terbaru dari Piaget dalam judul "Wings of Light" yang membidik para penggemar batu mulia.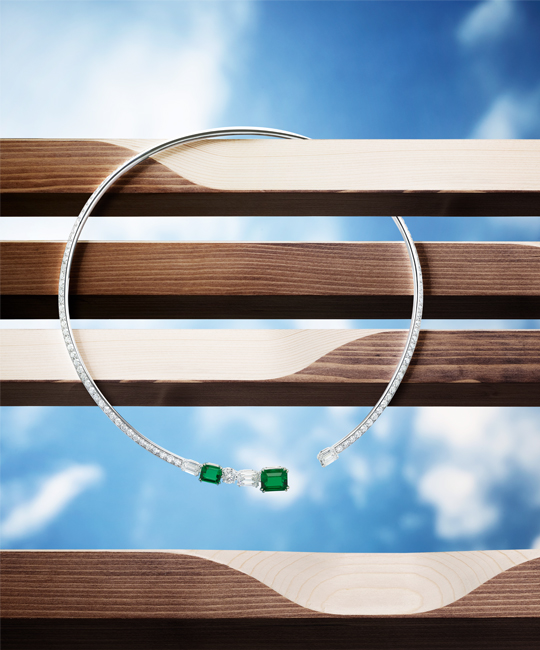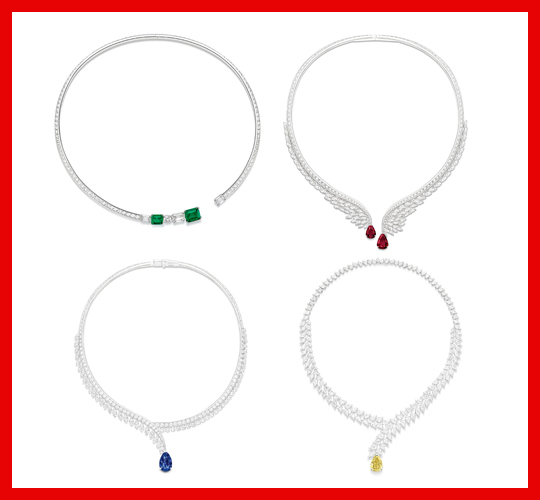 Wings of Light terdiri dari tiga kategori yang menangkap keindahan juga kegembiraan dari romansa alam yang menakjubkan. Seakan memasuki perjalanan fantasi memasuki labirin indah layaknya surga. Kategori pertama ialah Enchanted Flight yang terinspirasi dari bentuk juga warna-warni dari burung di daerah tropis. Harmoni mengalun sempurna dari koleksi yang memfokuskan pada eksotisnya motif 'feather'. Warna ditampilkan mulai dari turquoise, biru-hijau, hingga merah yang megah. Cahaya batu Paraiba Tourmaline dan Spinel bersinar cemerlang dalam koleksi yang terdiri dari kalung, giwang, dan cincin.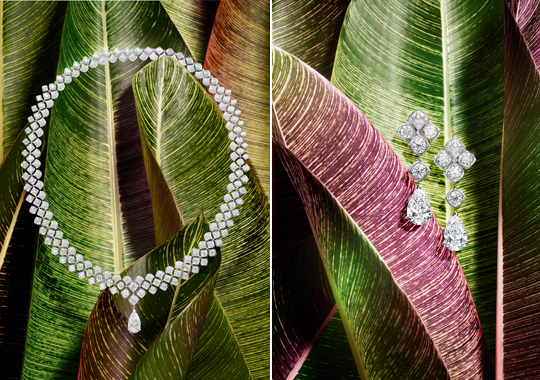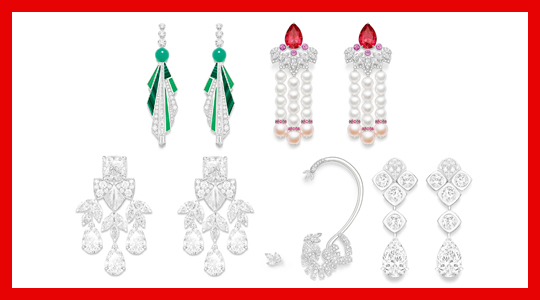 Presented by Interni Cipta Selaras
Kategori kedua ialah Magnificent Haven yang menyampaikan puisi memesona layaknya aliran air sungai biru yang tenang. Protagonis dalam kategori ini adalah sebuah cuff yang juga berfungsi sebagai jam tangan. Desain asimetris menjadi estetika tersendiri yang ditampilkan bersama potongan batu Sapphires dan Diamonds yang mengelilinginya.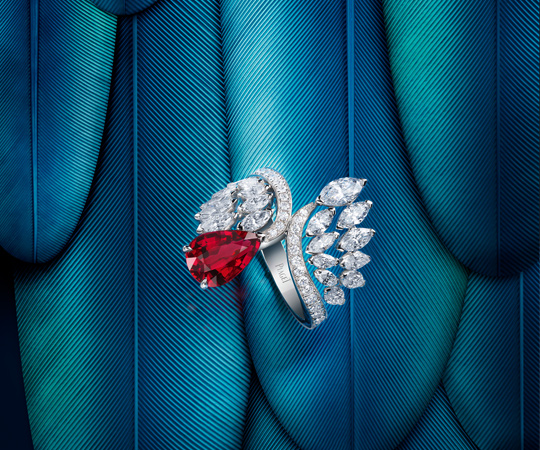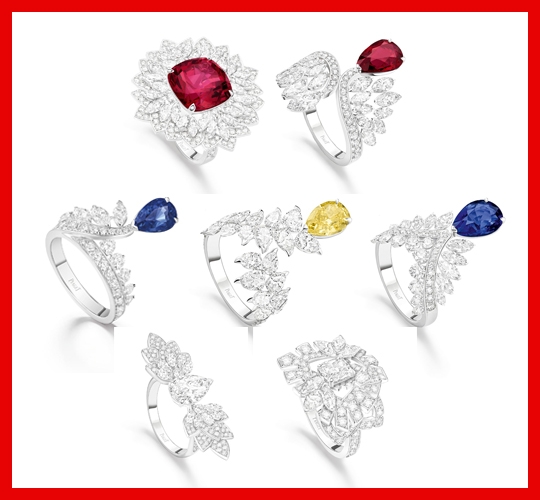 Dan yang terakhir adalah Ecstatic Dance yang seperti namanya memancarkan kebahagiaan dari fenomena matahari terbenam dalam sentuhan magis. Konsep warna pun diselimuti oleh kehangatan jingga dan merah. Rubellites dan Pink Tourmalines berperan sebagai instrument penting dalam keindahan koleksi yang terdiri dari anting, cuff, dan jam tangan ini. Dirancang dengan kesempurnaan menampilkan kombinasi spektakular dari desain baru dan inovatif ini.