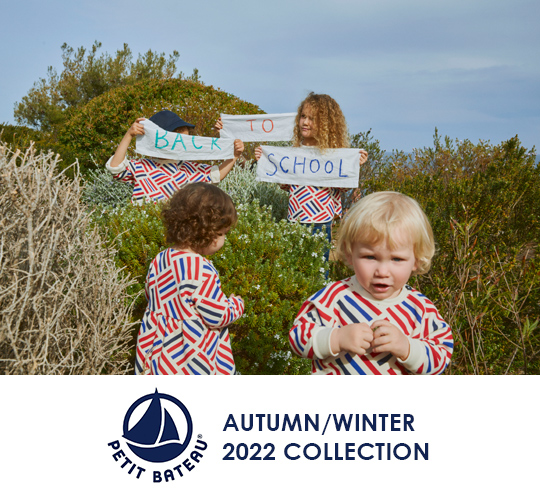 presented by

PETIT BATEAU AUTUMN/WINTER 2022 COLLECTION
Published by Sugar & Cream, Monday 03 October 2022
Images Courtesy of Petit Bateau
A Nature Trip Across France!
Sudah siap bergabung bersama Petit Bateau di musim dingin mendatang? Jenama pakaian anak-anak ini siap membawa kita dalam sebuah perjalanan alam melintasi Prancis. Persiapan musim baru yang apik pun ditampilkannya dalam kualitas premium dan semangat untuk melindungi planet melalui konsep berkelanjutan.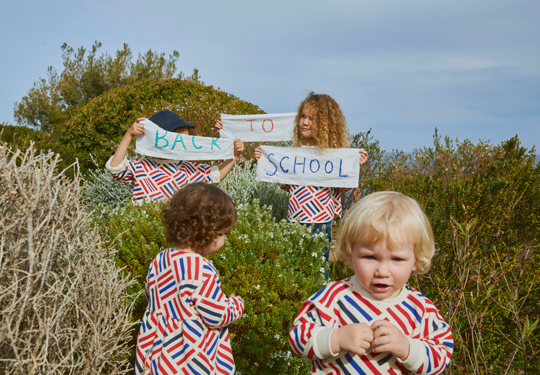 Musim dingin 2022 membawa Petit Bateau melakukan perjalanan dalam lima tahap, yaitu Brittany, Pyrenees, Paris, dan Back to School juga A Walk in the Woods.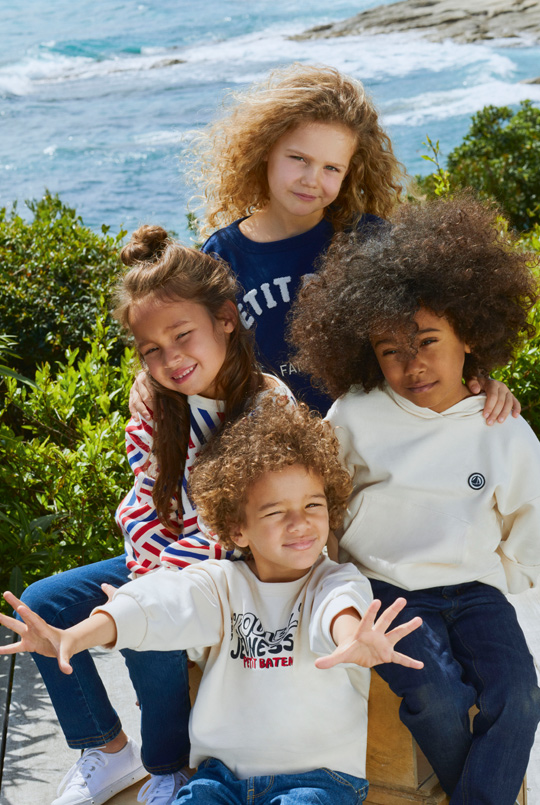 Presented by Interni Cipta Selaras
Melalui Brittany, jenama mengajak berpetualang di tepi laut bersama keluarga dan teman-teman. Pakaian praktis adalah kuncinya, sebut  saja kaus bulu halus "Petit Boat" yang nyaman, tersedia dalam ukuran bayi, anak, dan dewasa. Atau jeans yang terbuat dari denim ramah lingkungan, jas hujan yang empuk dan tebal, hingga piyama.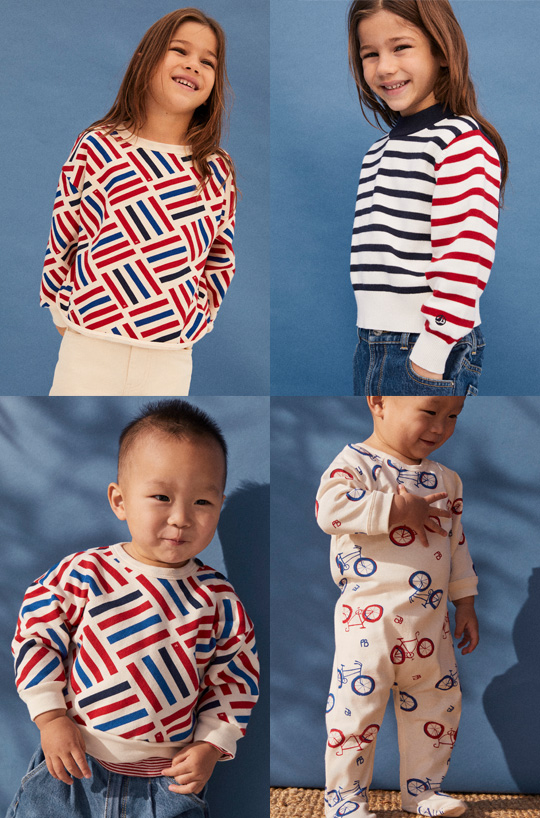 Pyrenees membawa kita ke pegunungan untuk menghirup udara segar. Koleksi parka, sweater, hingga kaos yang terinspirasi oleh flora dan fauna hadir dalam paduan warna dan cetakan yang menonjol. Sedangkan Paris menghadirkan nuansa Natal yang meriah. Suasana hijau dan warna cerah nan kontras memberikan keceriaan tersendiri dalam koleksi sweater dan cardigan dalam gaya 90an. Untuk lebih menyemarakan Natal, piyama bergaris favorit HAPPY & LOVE kembali dalam warna velour yang cantik juga cetakan "Paris" yang menggambarkan sosok kecil menari dengan sepatu roda.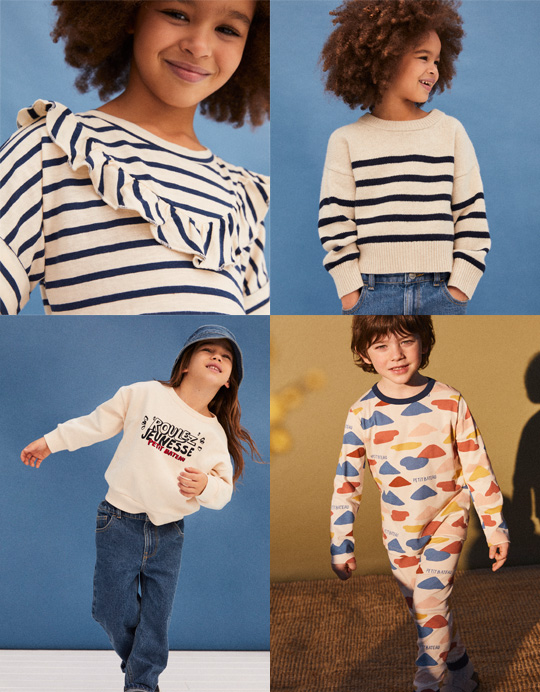 Seperti namanya, Back to School membawa kita kembali ke sekolah dengan beragam potongan ikonis Petit Bateau. Dan A Walk in the Woods sebagai persiapan berpetualang di hutan pun menghadirkan koleksi dengan cetakan bunga dan jamur dalam potongan sehari-hari seperti sweater wol, gaun, celana velour, jaket puffer, dan parka. So, you ready? (AP)