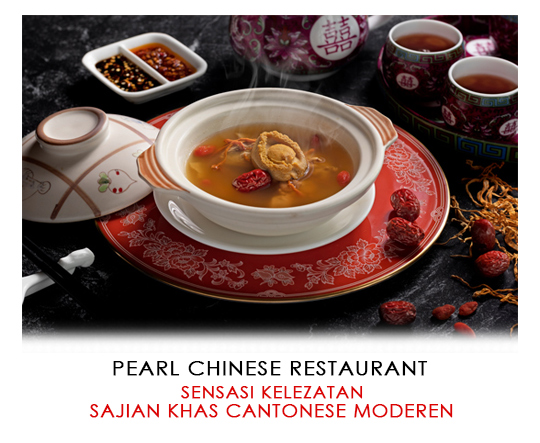 presented by

PEARL CHINESE RESTAURANT – SENSASI KELEZATAN SAJIAN KHAS CANTONESE MODERN
Published by Sugar & Cream, Tuesday 06 December 2022
Images courtesy of JW Marriott
Santapan Lezat A la Carte Progresif yang Menggiurkan
Menghidangkan sajian khas Cantonese Modern yang lezat, membuat Pearl Chinese Restaurant menjadi salah satu spot kuliner berkelas spesialis  yang paling dicari di Jakarta.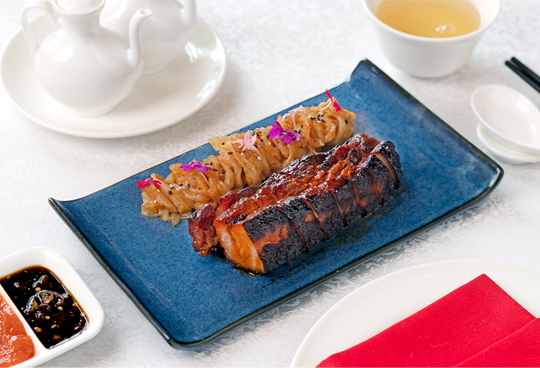 Barbeque Honey Iberico
Racikan Executive Chinese Chef Ken Choy dalam mengkreasikan kelezatan menu Cantonese modern ini, mampu membawa sentuhan kental budaya dan kuliner dari daerah asalnya, Hongkong, ke dalam menu a la carte yang sangat cocok untuk disantap saat makan siang atapun malam. Para penggemar kuliner khas ini dapat menikmati sajian andalan Koki Ken Choy yang menggugah selera, seperti Crispy Chicken in Szechuan style, Double Boiled with Cordycep Flower yang disajikan dengan Chicken Soup dan 8 Head Abalone, Caramel Salmon, Fried Beef Angus with Pumpkin and Black Truffle Sauce, hingga Pearl's Seared Wagyu Beef Fried Rice, dan masih banyak lainnya.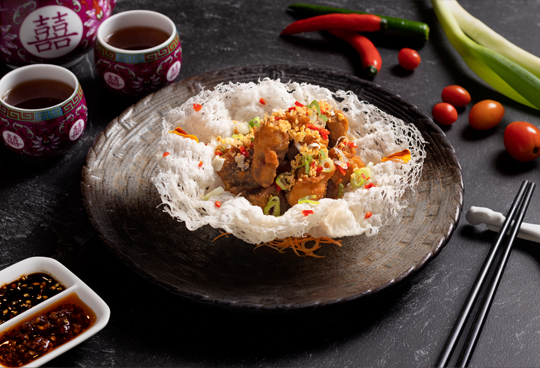 Salt – Pepper Crispy Pork
"Untuk foodies penikmat hidangan Cantonese non-halal, Pearl Chinese Restaurant siap memanjakan lidah Anda dengan menu terbaik seperti Black Fungus, Cucumber dan Pig Ears with Jellyfish in Szechuan Style, Salt and Pepper Crispy Pork, dan menu andalan kami: Barbecue Honey Iberico Pork yang harus dicoba," ucap Koki Ken Choy.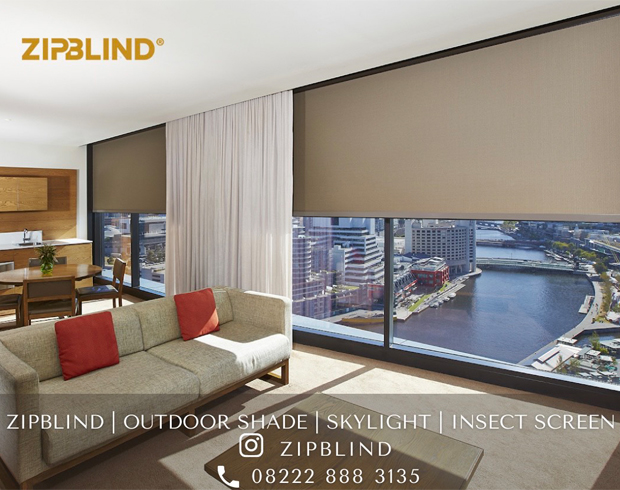 Presented by Zipblind
Dalam keanggunan suasana Oriental yang mewah berkat interior berwarna emas dan merah nan elegan, Anda dapat menikmati sensasi bersantap kelezatan sajian khas Cantonese Modern yang menyenangkan bersama keluarga ataupun kerabat.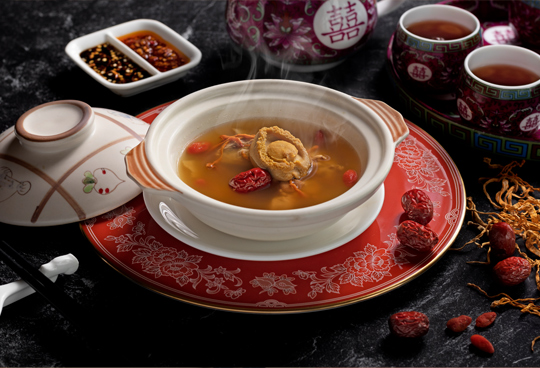 Double Boiled with Cordyceps Flower served with Chicken soup and 8 head Abalone
Nikmati menu a la carte Koki Ken Choy yang tersedia setiap hari Rabu hingga Minggu dengan menghubungi 021 5798 8888 atau WhatsApp 081196100137. (DR)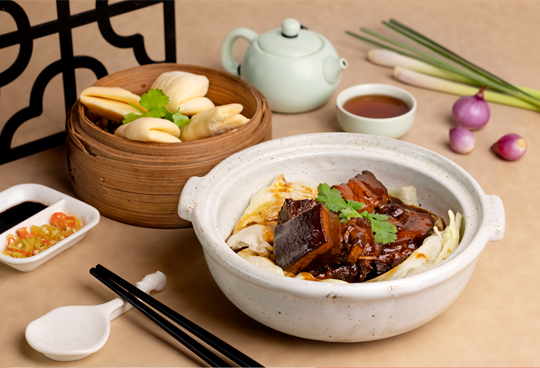 Dongpo Pork