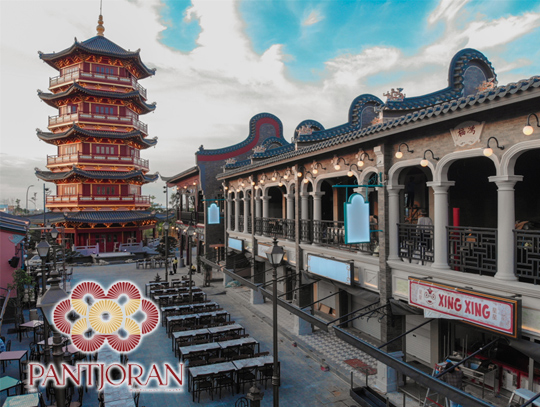 presented by

PANTJORAN PIK BECOMES A CULTURAL ICON AS WELL AS AN ATTRACTIVE CULINARY DESTINATION FOR CHINESE NEW YEAR
Published by Sugar & Cream, Monday 07 February 2022
Image courtesy of Pantjoran PIK
The Year of Tiger –  The Taste of Heritage
Sebagai dorongan dan dukungan untuk memajukan serta menghidupkan kembali Usaha Mikro Kecil dan Menengah (UMKM) di Tanah Air, Agung Sedayu Group –  Amantara menghadirkan kembali Pantjoran PIK  yang bertajuk "The Year of Tiger –  The Taste of Heritage",  hal ini juga bersamaan dengan perayaan Imlek 2022.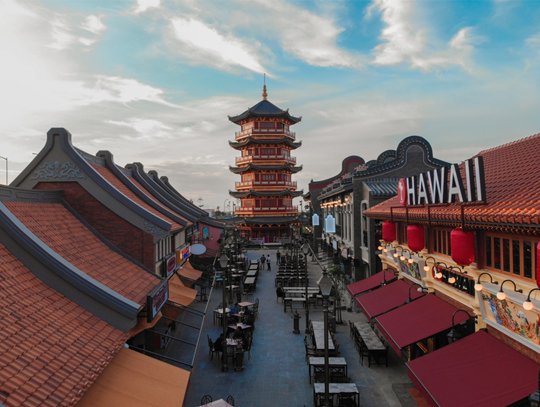 Dalam kesempatan kali ini juga, Pantjoran PIK akan menghadirkan wajah baru seperti identitas logo. Pantjoran PIK bertujuan untuk menawarkan tidak hanya sekadar destinasi kuliner namun para pengunjung yang datang bisa merasakan pengalaman budaya dan seni yang holistik. Dilihat dari sisi arsitekturnya, Pantjoran PIK kali ini terinspirasi dari Kota Zhangzhou, Provinsi Fujian dimana sangat kental akan warna khas yang ditonjolkan melalui warna dan bentuk bangunan yang unik, dan oleh karena itu Pantjoran PIK menawarkan beberapa lokasi foto yang instagramable. Seperti di beberapa area Pantjoran PIK terdapat mural hasil dari seniman Indonesia yang berbakat.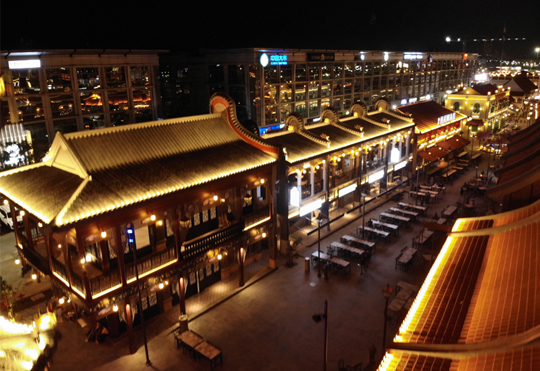 Rangkaian acara yang dimulai sejak 17 Januari 2022 lalu, menyuguhkan berbagai hiburan sederhana yang menarik seperti Walking Character, tarian tradisional, dan kompetisi-kompetisi menarik yang juga  memeriahkan seluruh rangkaian acara seperti tarian, karaoke, dan foto kostum. Dan yang menarik adalah Pantjoran PIK   menghadirkan berbagai sajian nusantara dengan program belanja Pantjoran PIK yaitu "Hoki 88" bekerja sama dengan GoPay,  sejak 21 Januari hingga 17 Februari 2022. Di mana pengunjung yang bertransaksi menggunakan GoPay dengan minimal belanja 88 ribu bisa mendapatkan GoPay voucher cashback. Selain itu, pengunjung dengan pembelanjaan minimum 100 ribu rupiah bisa mendapatkan free Kaligrafi Tionghoa atau Fortune Teller  sesuai syarat  dan ketentuan yang berlaku.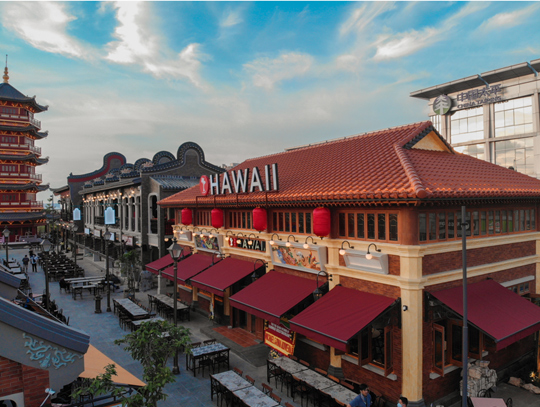 Presented by Interni Cipta Selaras
"Pengembangan usaha di tengah pandemi dan beradaptasi dengan endemik, bukan sesuatu yang mudah, banyak hal-hal yang harus kami perhatikan salah satunya protokol Kesehatan. Kami mempersiapkan semua dengan matang, selalu waspada dan menyesuaikan dengan peraturan Pemerintah yang berlaku. Karyawan yang terlibat juga sudah divaksin, di hari pelaksanaan semua melakukan swab berkala, dan semua pengunjung wajib menggunakan aplikasi Peduli Lindungi." – Sawitri Setiawan, COO Retail & Commercial Divisi Agung Sedayu Group  – Amantara –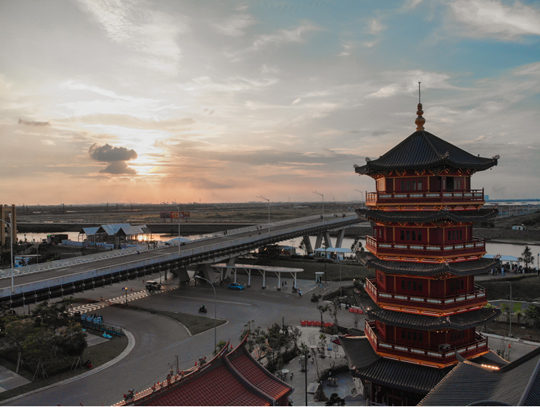 Untuk informasi lebih lengkap The Year of Tiger – The Taste of Heritage, dapat mengikuti sosial media Pantjoran PIK yaitu @pantjoranpik, di mana informasi akan terus ditawarkan dengan promo-promo menarik untuk  menjadi alternatif liburan sehat di masa pandemi. (DB)