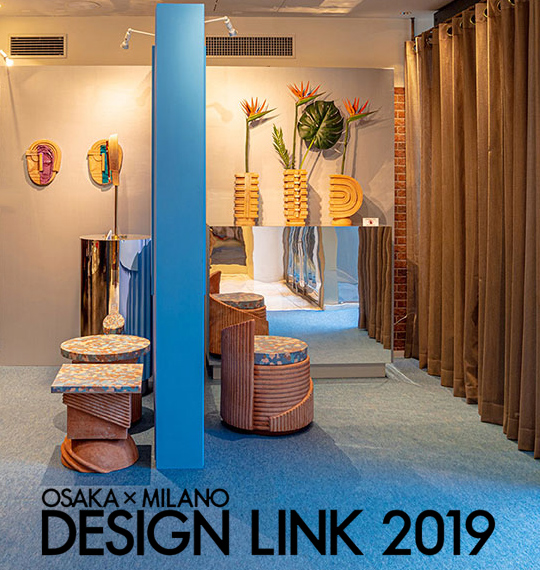 presented by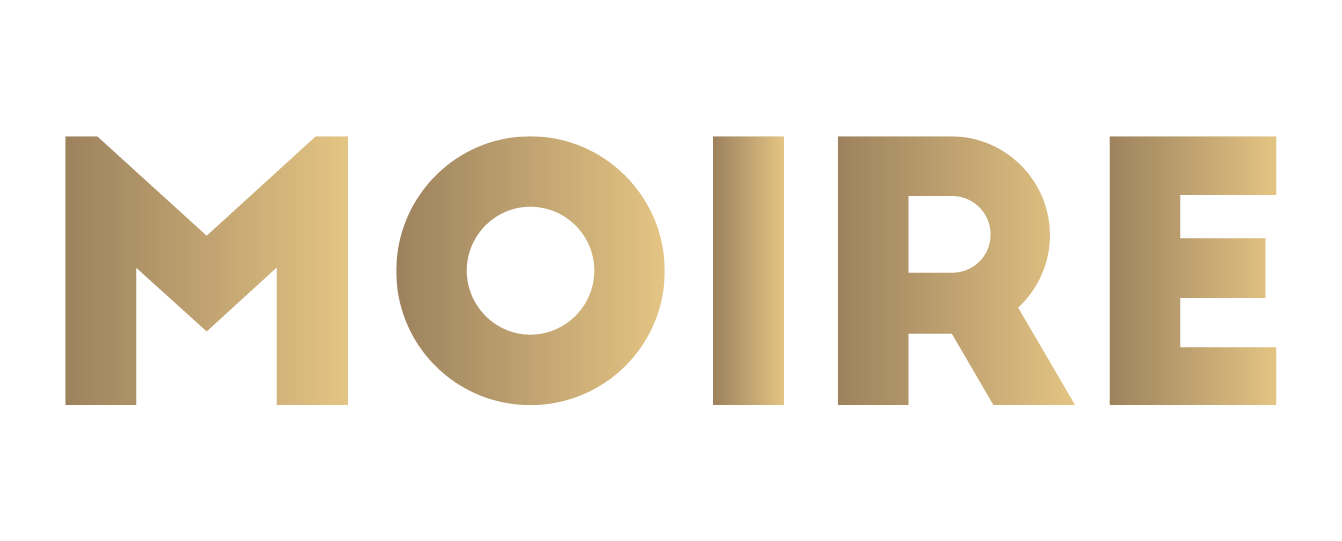 OSAKA × MILANO DESIGN LINK 2019
Published by Sugar & Cream, Wednesday 13 November 2019
Text by Dira Rohmatun, images coutesy of fuorisalone.it
Selected installations from Milan Design Week 2019 and the special project
Department store terkenal asal Jepang, Daimaru, memperluas tokonya di distrik Shinsaibashi, yang terletak di Osaka. Dalam merayakan peresmian department store terbarunya, Daimaru Shinsaibashi Osaka berkolaborasi bersama fuorisalone.it mempersembahkan festival desain OSAKA × MILANO DESIGN LINK 2019 yang telah berlangsung pada 12 Oktober hingga 4 November 2019 lalu. Suatu ajang desain prestigius yang pertama kali mengguncang kota Osaka dengan menampilkan berbagai instalasi terbaik pilihan dari ajang desain terbesar di dunia, Milan Design Week 2019.  Dipilih oleh Studiolabo (pendiri fuorisalone.it). Berbagai karya-karya memukau disajikan secara khusus untuk para penikmat desain di dalam mall Daimaru Shinsaibashi Osaka dan di sekitar area Shinsaibashi.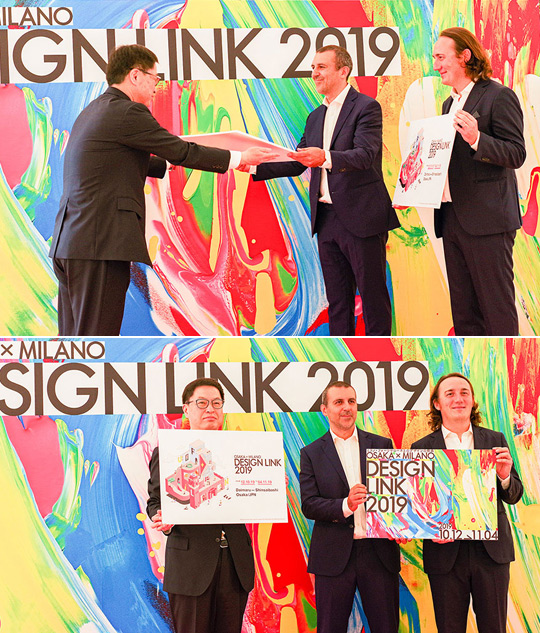 PRESIDEN TATSUYA YOSHIMOTO, CRISTIAN CONFALONIERI, dan PAOLO CASATI
Dalam semarak pembukaan OSAKA × MILANO DESIGN LINK 2019, turut dihadiri oleh desainer terkemuka Paolo Casati dan Cristian Confalonieri yang menerima penghargaan dari Presiden Tatsuya Yoshimoto dan Executive Store Manager of Daimaru Osaka Shinsaibashi sekaligus Chairperson of OSAKA × MILANO DESIGN LINK executive committee, Mr. Yoshiharu Nishisaka – yang juga dihadiri oleh banyak selebriti dan para influencer lainnya di bidang desain.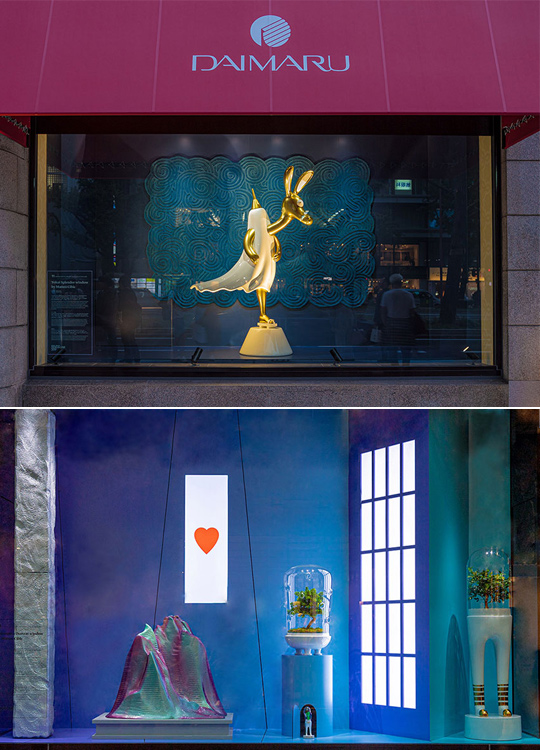 MATTEO CIBIC – YOKAI DAN TOKONOMA


MATTEO CIBIC – YOKAI DAN TOKONOMA (DETAIL)
Melalui projek Design Link 2019 ini, bertujuan meningkatkan kolaborasi abadi antara Italia dan Jepang untuk membangun sinergi konstan dalam budaya desain internasional. Sebagai manifesto kreativitas terbaik dari Italia yang dipadukan dengan tradisi jepang ini, ialah tampak terlihat instalasi jendela Daimaru yang dikuratori oleh Matteo Cibic dan Elena Salmistraro, menjadi suatu keindahan seni yang melekat dalam Daimaru Shinsaibasi Osaka.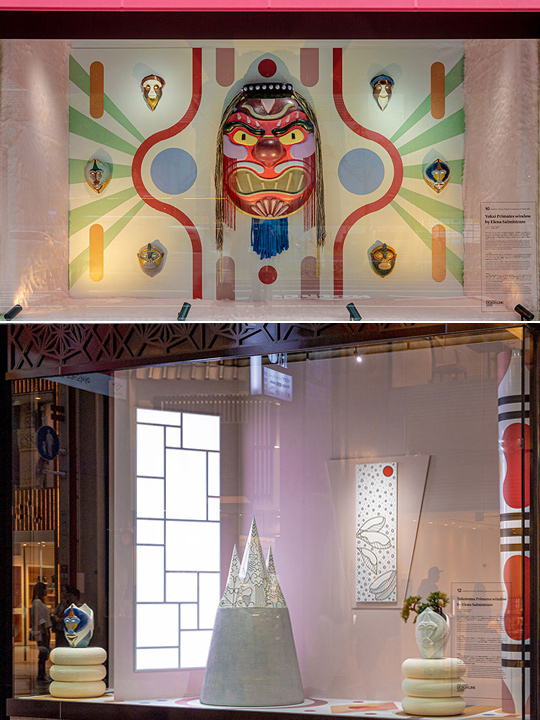 ELENA SALMISTRARO – YOKAI DAN TOKONOMA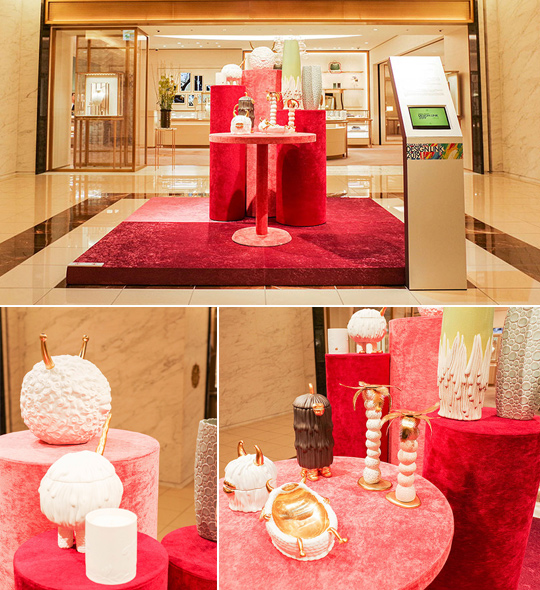 L'OBJET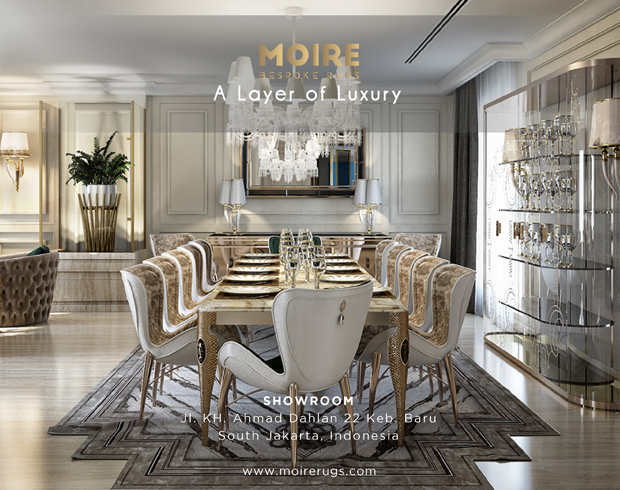 Presented by MOIRE Rugs
Berbagai desainer dan label yang mewarnai festival ini dengan jajaran instalasi yang menawan ialah L'Objet + Haas Brothers, Mandalaki Studio, Paula Cademartori, Bitossi Home, Funky Table, Andrea Maestri Studio, Valentina Guidi Ottobri, Poggi Ugo, Masquespacio, Anotherview Collective, Isko, Chiara Luzzana, DWA Design Studio, LatoxLato, dan Floating Futures.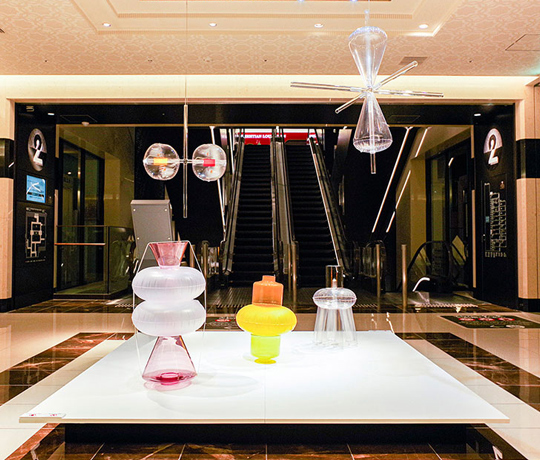 FLOATING FUTURES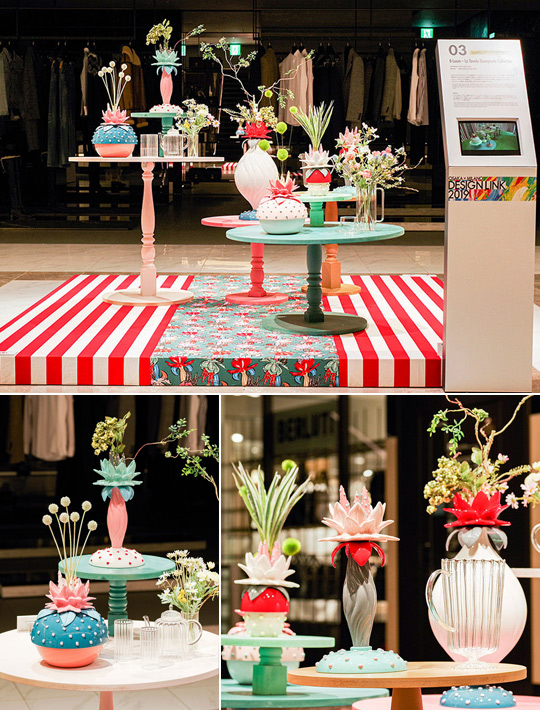 B-LOOM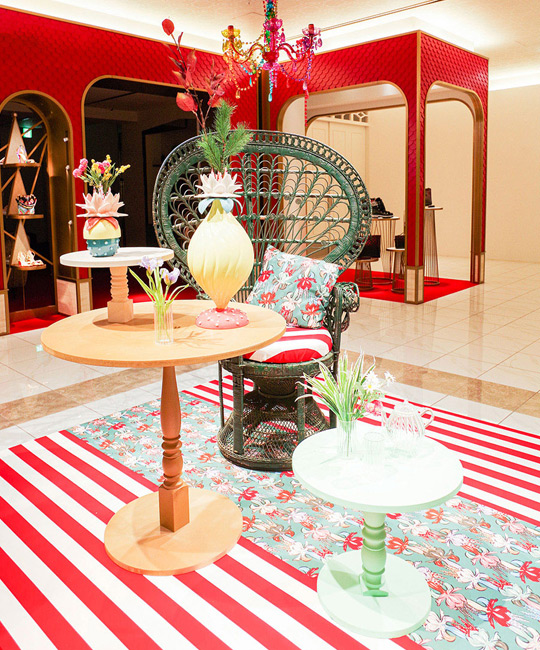 B-LOOM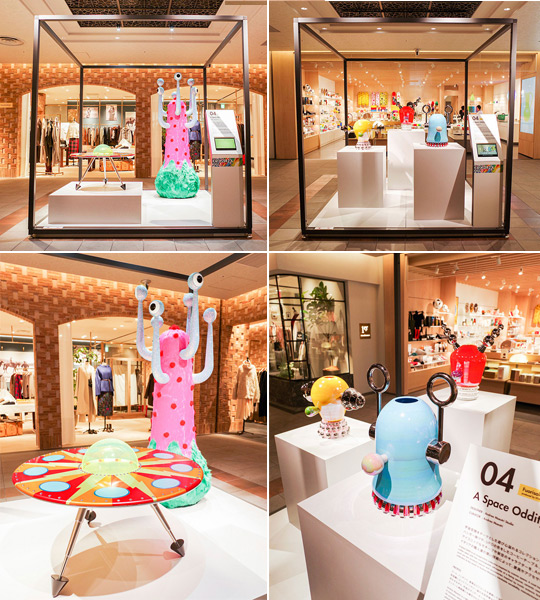 A SPACE ODDITY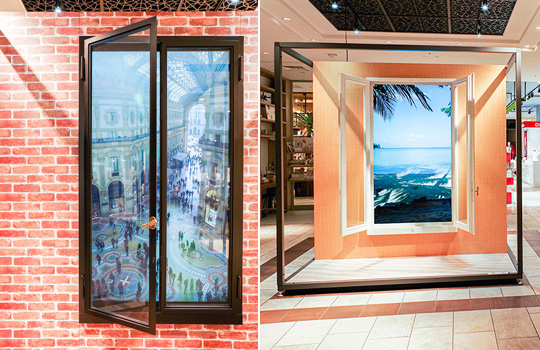 ANOTHERVIEW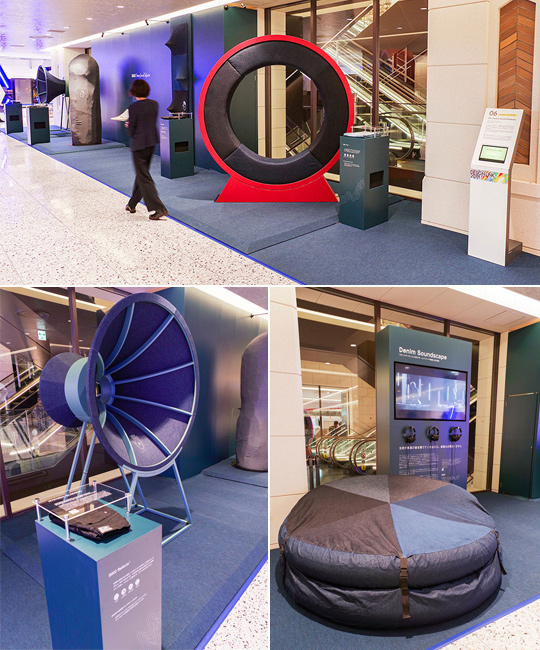 ISKO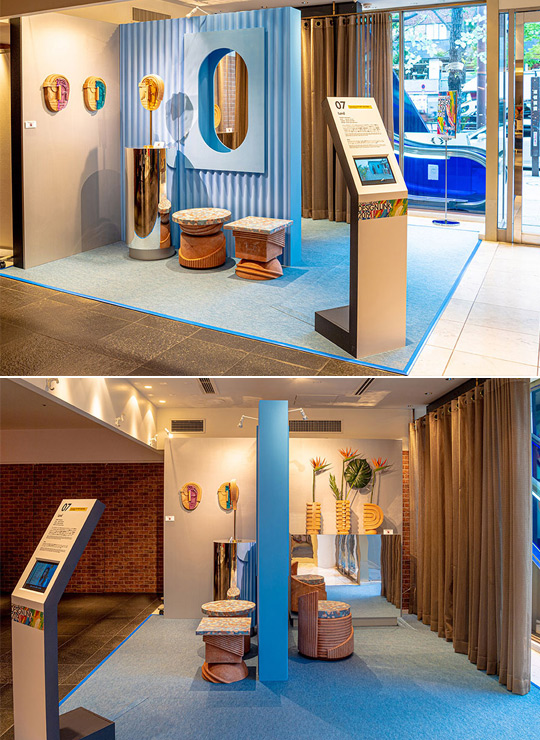 LAND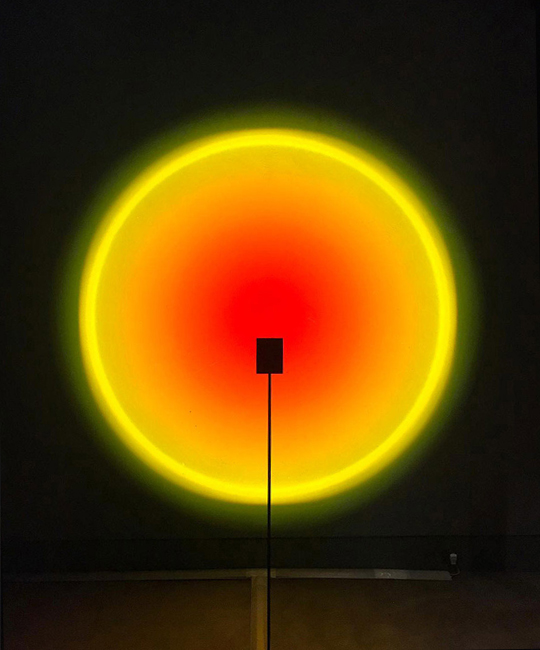 HALO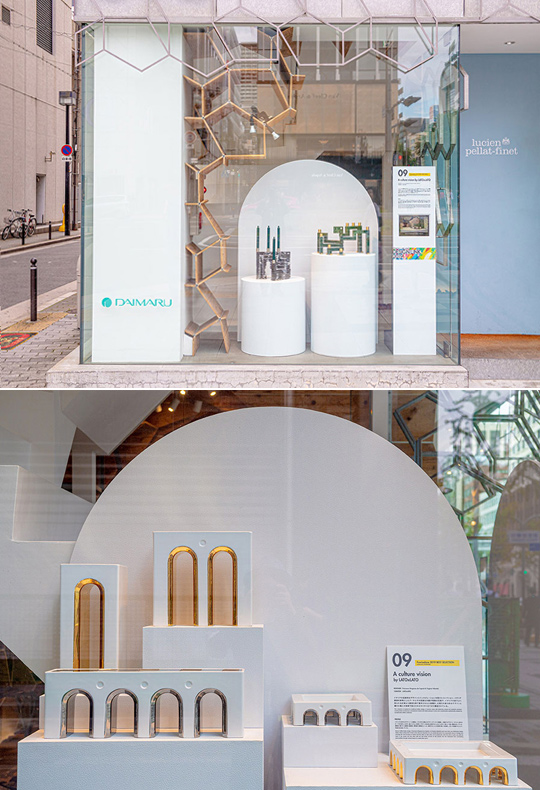 LATOxLATO