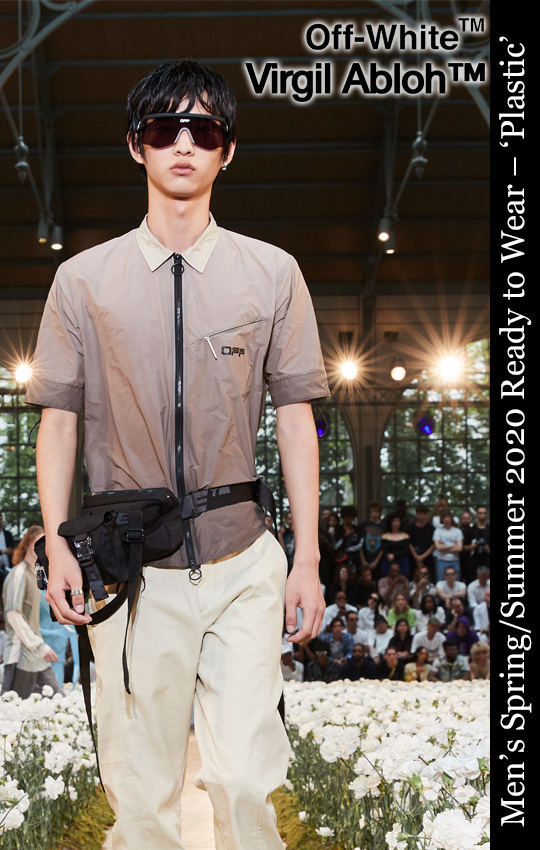 presented by

OFF-WHITE c/o Virgil Abloh™ Men's Spring/Summer 2020 Ready to Wear – 'Plastic'
Published by Sugar & Cream, Friday 26 July 2019
Text by S&C, images courtesy of OFF-WHITE c/o Virgil Abloh™
Neutral-Heavy, But Polychromatic
'I'm using the word 'plastic' as to metaphor to talk about culture," says Virgil Abloh. "It's about how an expression can come to mean something else, over a generation."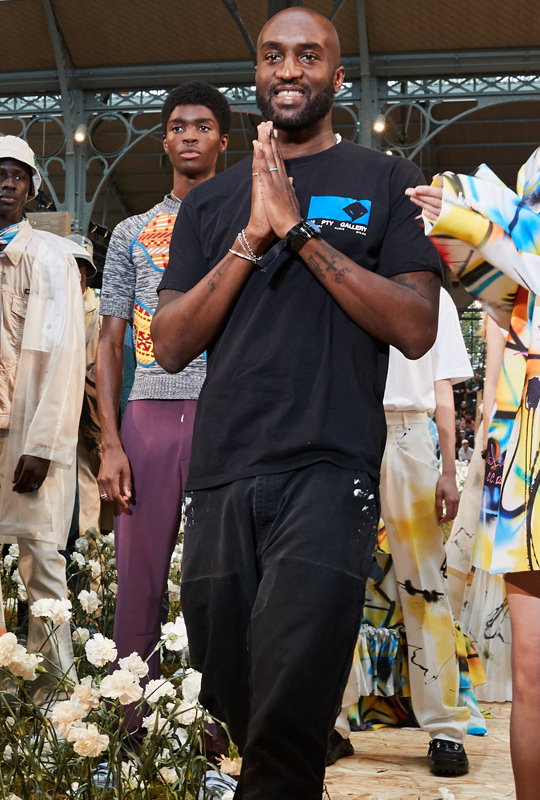 Virgil Abloh
Bertajuk 'Plastic', Virgil Abloh™ menggelar parade koleksi busana pria siap pakai untuk musim semi dan panas 2020.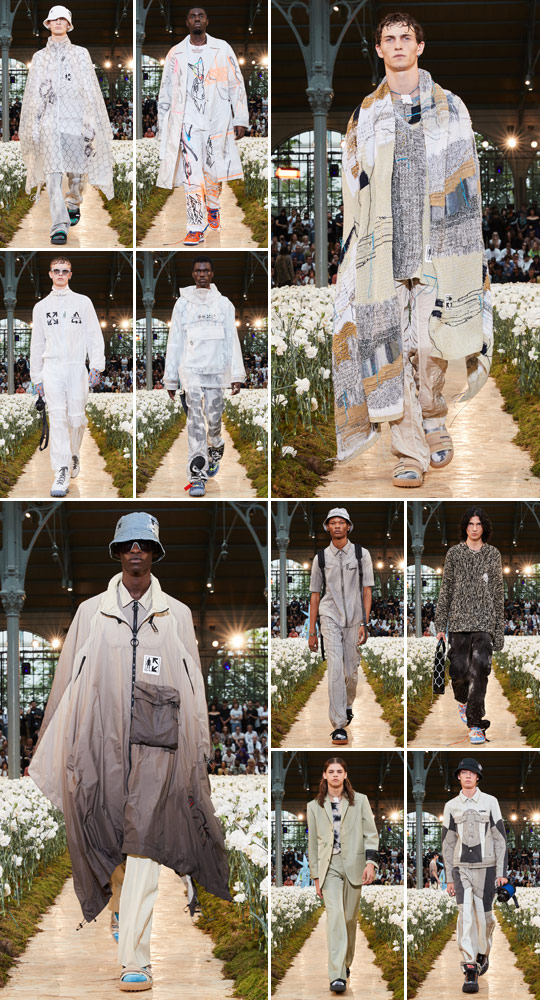 Walaupun berjudul 'plastic', ini menuntut pemahaman yang lebih global, ekspresi yang merujuk multi dimensi tentang dunia plastik masuk dalam ranah fashion oleh Virgil Abloh dengan OFF-WHITE by Virgil Abloh™.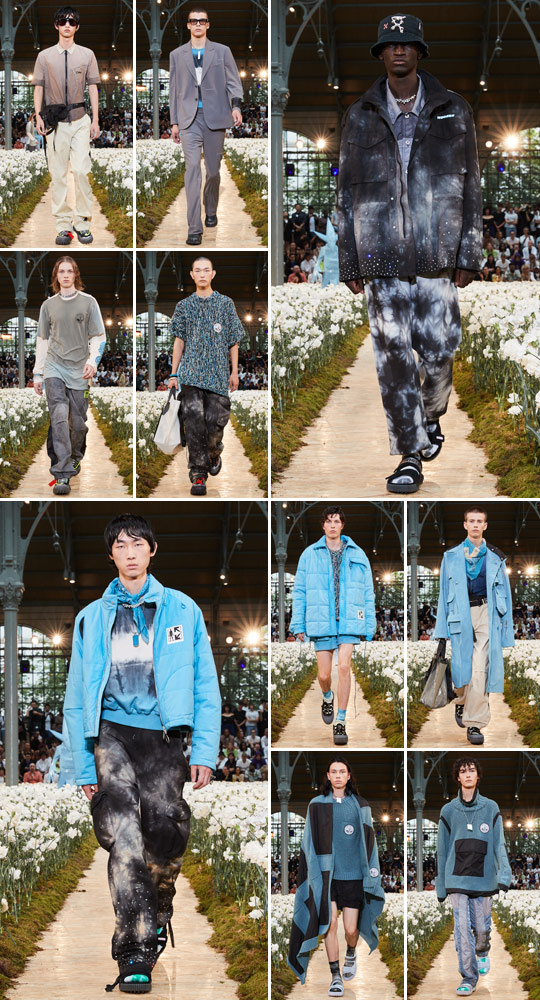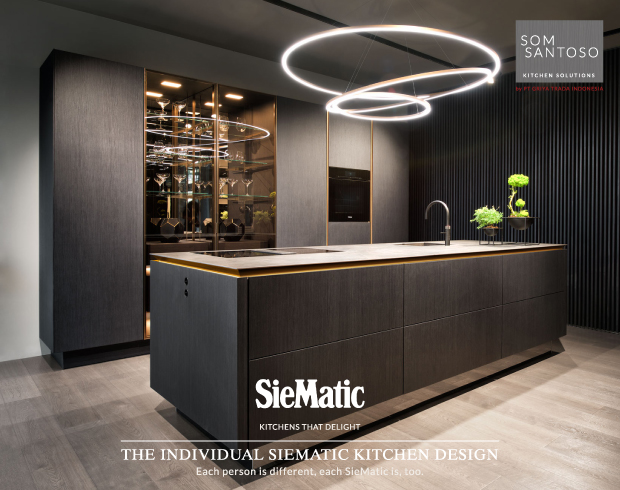 Presented by Som Santoso
Untuk musim semi dan panas yang akan datang Virgil memilih palet warna mengarah netral-berat, tetapi polikromatik — meskipun berkesan pelangi namun warna-warna terlihat memudar di bawah terik matahari.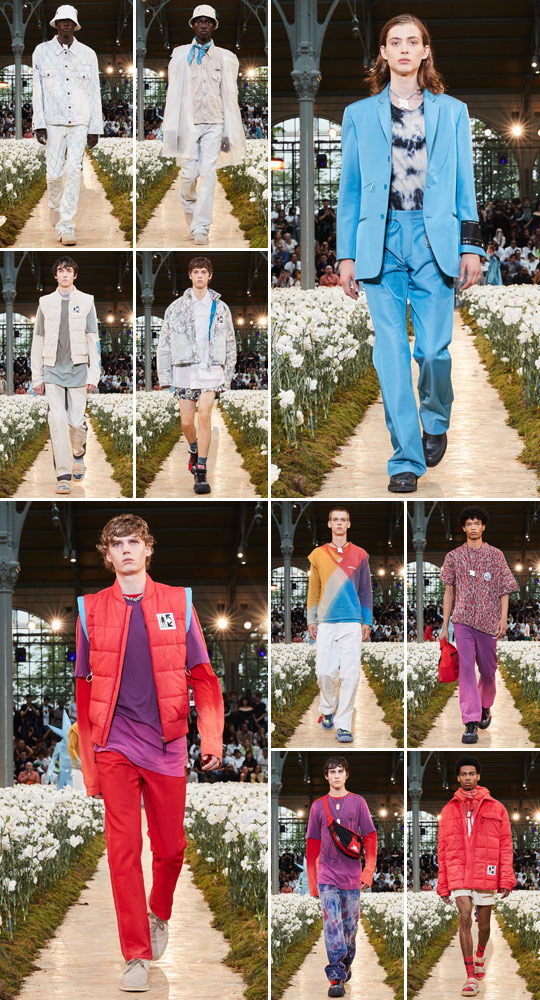 Kita telah melihat kecenderungan fashion menggunakan bahan plastic dalam dua tahun terakhir ini. Di satu sisi ini sangat kontras di mana terlihat maraknya upaya untuk mengurangi sampah dari dampak serius pemakaian plastik dalam sehari-hari. Virgil melangkah lebih jauh, dia juga menyinggung budaya melalui busana pria siap pakai untuk 2020. Ya, Virgil melakukan langkah pembaruan, menawarkan gaya seksi, gaya cenderung relaks yang berani dan bebas bersinggungan kedalam wilayah-wilayah yang dia ketahui : musik, skateboard, dan sport.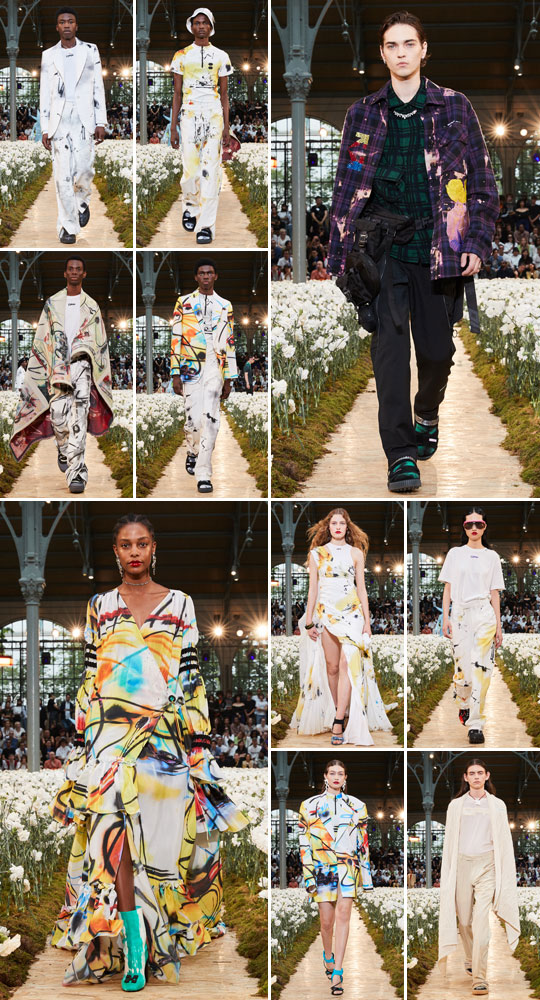 Virgil Abloh termasuk salah satu desainer dengan kreativitasnya yang dianggap mampu mendobrak kemampanan dalam dunia fashion. Fashion memang memiliki kekuatan besar merubah suasana sosial, politik hingga budaya. Mungkin saja Virgil juga ingin menyinggung masalah budaya 'plastik' seperti yang pernah diungkapkan oleh seniman Andy Warhol.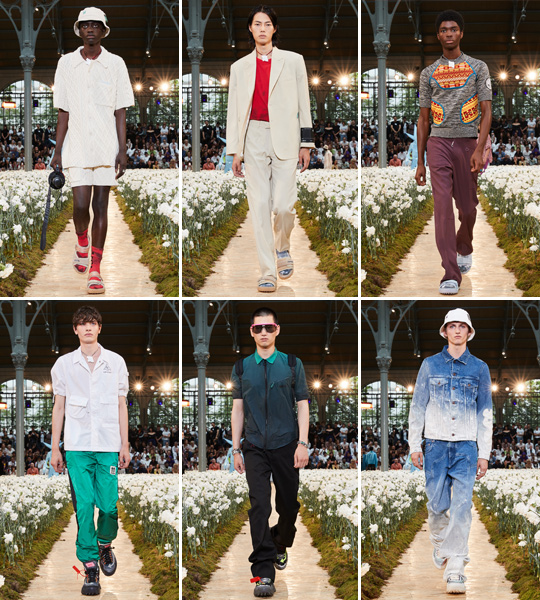 "I love Los Angeles, and I love Hollywood. They're beautiful. Everybody's plastic, but I love plastic. I want to be plastic" – Andy Warhol. Kata plastik dalam konteks ini tentunya tidak ada hubungan sama sekali dengan 'sustainability'.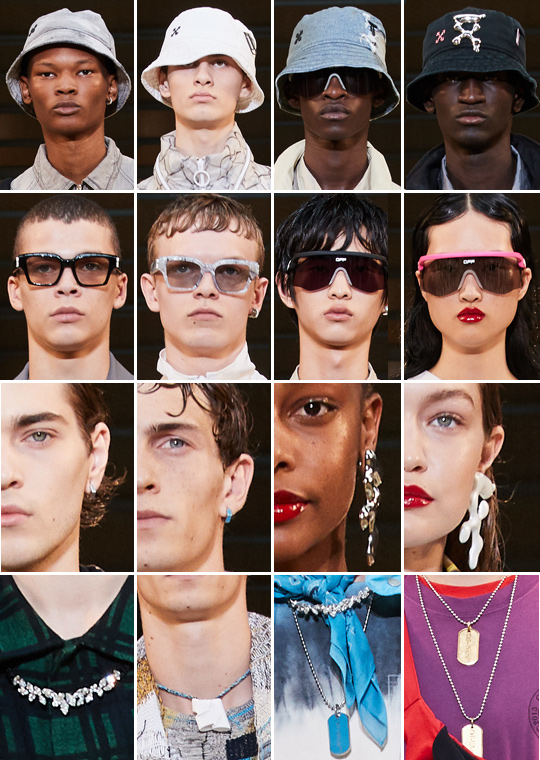 Detail
Untuk mewujudkan koleksi ini, Virgil berkolaborasi dengan artis Futura yang berbasis di New York City, yang lahir dengan nama Lenny McGurr. McGurr tumbuh di era yang sama dengan Jean-Michel Basquiat dan Keith Haring. Virgil dan McGurr berupaya meraih pencinta fashion dari kalangan yang muda.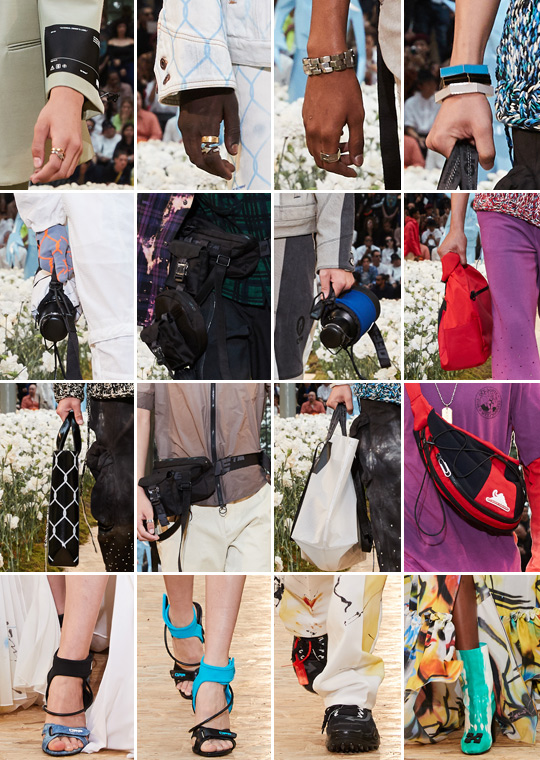 Detail
Aksesori utama turut juga melibatkan kolaborasi sneaker Nike, yang dirancang bersama oleh Virgil Abloh dan Futura; topi ember; kalung choker; sandal tebal dan pelatih hiking.