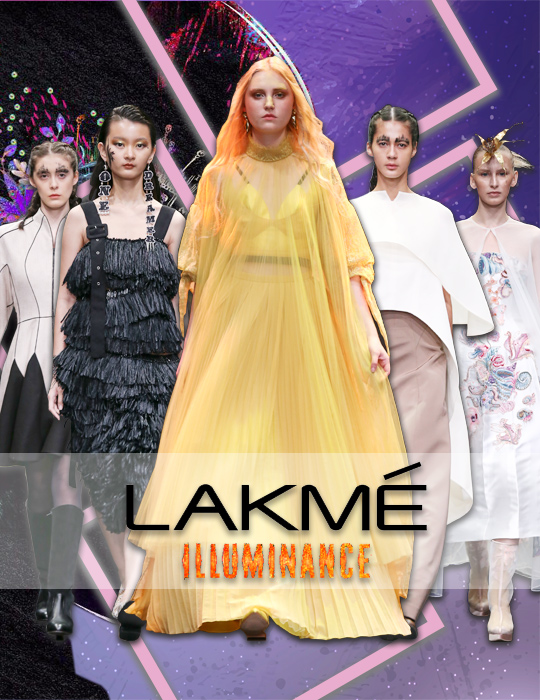 Of Luxe and Luscious Lips
Published by Sugar & Cream, Tuesday 24 October 2017
Text by Lynda Ibrahim, Photography by Windy Sucipto, Fimela.com
Gala Trend by Lakmē  – 'Illuminance'
For a very long time accessories and beauty were seen as complementary to fashion—the features needed to complement or complete a look until about a decade ago when accessories rose to become a powerhouse, delivering sales when clothing business took a dive.
In recent years, beauty came into its own skin, no pun intended. Skincare regiments become like religions, while makeup goes cultish. Suddenly everyone's obsessed with finding the right shade of lip stain or the most curved fake eyelashes just for going about their daily routine. Certain hit beauty brands tout their own trends, often with little regards towards fashion trends.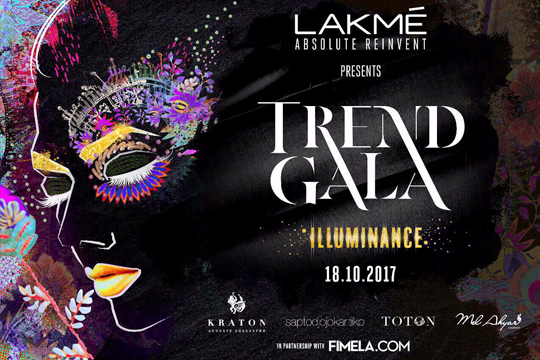 So it was nice to see when a makeup brand walks hand-in-hand with fashion, as took place in the recent Trend Gala, a collaboration between Lakmé, an India-based cosmetic brand marketed in Indonesia through the FMCG behemoth Unilever, and four accomplished Indonesian fashion designers, supported by media group Fimela.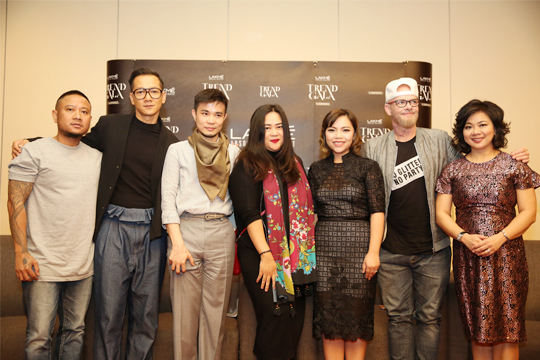 Sapto. D, Toton, Auguste. S, Mel Ahyar
Immediately into the lounge display of luscious lipsticks in human height greeted guests, and nearby a makeover station is made available, much to the pleasure of ladies in attendance. Lakmé's Creative Director crafted sub-theme makeup look for each of the four collaborating designer Sapto Djojokartiko. Toton, Mel Ahyar and Auguste Soesastro. At a glance, the makeup selection seemed robust and the packaging looked solid—a brand I'd like to personally explore later on.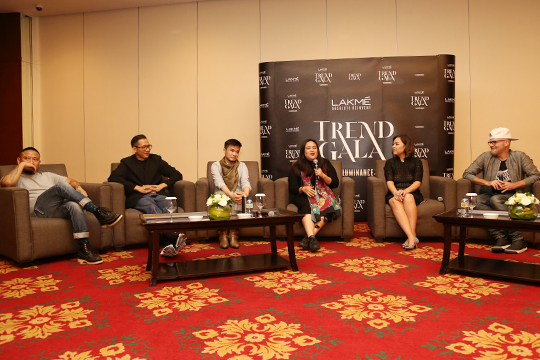 Press Conference
On the runway inside, the assigned makeup palette was projected onto a giant bust of female visage that also served like the main backdrop for each designer's show. While I could appreciate the marketing idea behind it, I think I'd enjoy it more if the projection took a more subtle, less 3-D form.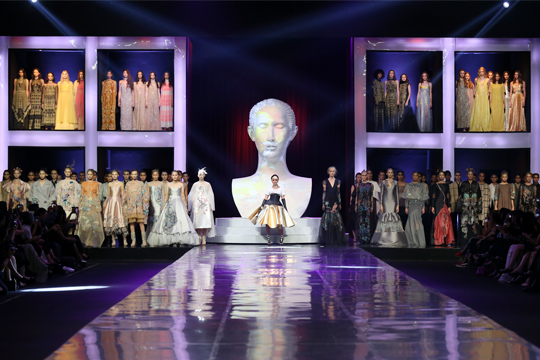 Agnez Mo Brand Ambassador Lakmē
As for the fashion, let's start with Sapto. Taking inspirations from a couple of art disciplines, Sapto imagined his muse wandering under the full moon in search for her true identity. Floaty frocks in shimmering palette and often transparent fabric were the visuals presented that evening, which for some reasons gave me a déjà vu of his collection in previous year. While the silhouettes were mostly relaxed, the floor-grazing length and fine fabrics called for high-society soirees no less.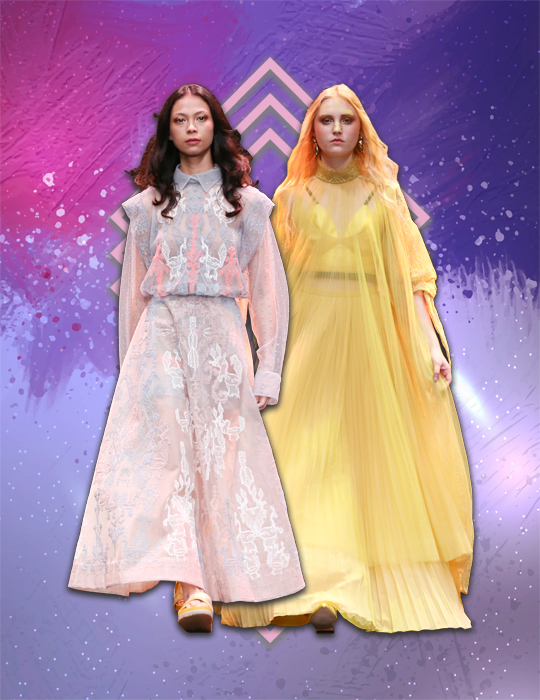 Design by Sapto Djojokartiko
Fresh from having won the prestigious International Woolmark Prize Asia 2016 for womenswear, Toton presented a versatile take on island living. Cotton, denim and raffia played freely with silk organza, showing his ease with textures. Clearly meant for ready-to-wear, the silhouettes were mostly street-smart without looking pedestrian, and a couple of pieces were easily androgynous. As a collection it was both fashionable and marketable.


Design by Toton
The queen of bold visuals, Mel Ahyar, went further on her couture collection this time. The airiness of tulle and organdy in soft pastel palette were given weight by the 3D detailing between the layers of fabrics and hand-embroidered appliques. A lot of thinking and work that must've gone into the clothes would call for closer viewing and physical touching beyond the nevertheless pleasant runway presentation.


Design by Mel Ahyar

Auguste Soesastro, the man who started his formal education in architecture before moving to haute-couture, never failed to insert structure and strong concept into his collection. Be it jacket, tunic, dress or pants, it moved along with the wearer while retaining its form. Never much to fuss with passing trends, the Kraton collection he presented that evening offered silhouettes that remained current, the kind of understated luxury donned by women who'd be nonchalant about making a grand entrance simply because they knew they already owned the room.
The fashion show in partnership with Fimela.com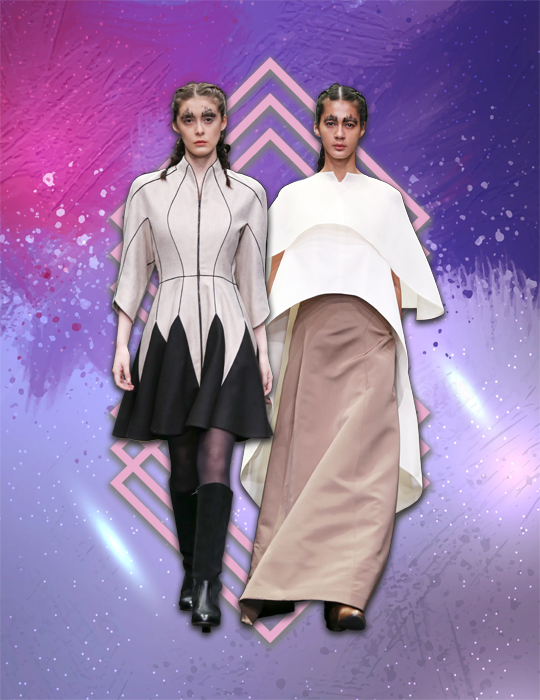 Design by Auguste Soesastro