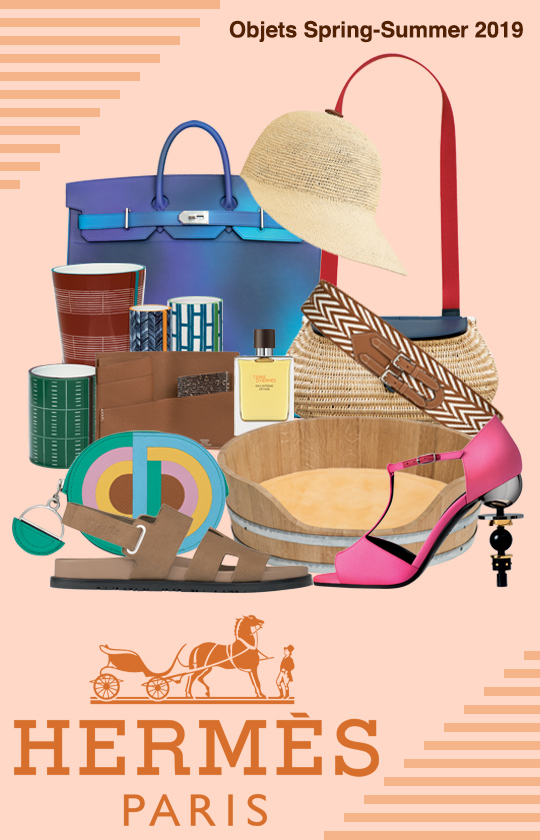 Objets Hermes (Hermes Objects) – SPRING/SUMMER 2019
Published by Sugar & Cream, Tuesday 19 February 2019
Text by S&C, images courtesy of Hermes
New Season, New Collection by Hermes for This Spring/Summer 2019
Tahun baru dengan spirit baru. Dan seperti biasanya setiap pergantian tahun dan tepatnya untuk menyambut musim semi dan musim panas 2019 ini, rumah mode Hermes melansir produk dan koleksi terbarunya. Anda akan menyukai produk-produk dengan berbagai pilihan yang menggoda. Dari sisi fashion seperti tas terbaru, sepatu, topi, scarves, ikat pinggang, dasi hingga parfum (eau intense vétiver), watches, handuk, perhiasan dan tentunya koleksi special order.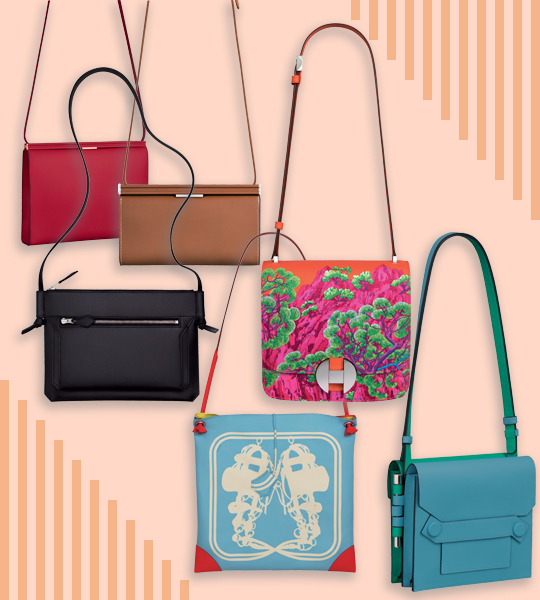 Hermès Clic-H 33 Bag in Evercolor Calfskin, Hermès Clic-H 21 Bag in Jonathan Calfskin, Hermès Ultrapla Bag in Evergrain Calfskin, Hermès 2002 Bag in Sieste au Paradis Printed Silk and Swift Calfskin, Silkycity Duo Bag in Brides de gala-Pois Cut Printed Silk and Swift Calfskin, Hermès Twins Bag in Evercolor Calfskin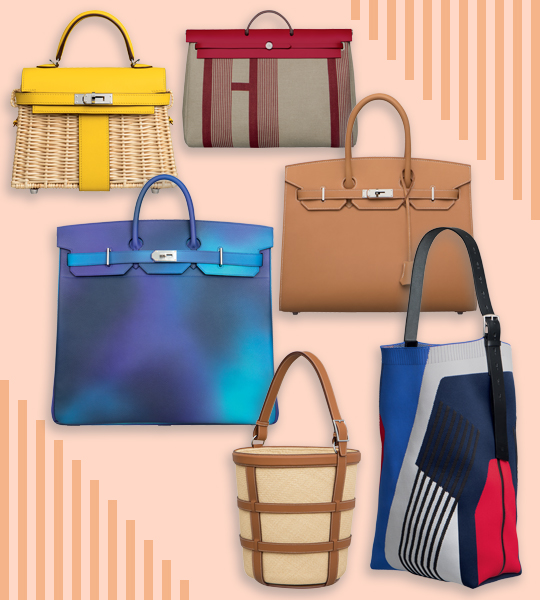 Kelly Mini Picnic Bag in Wicker and Swift Calfskin, Herbag Zip Cabin Luggage in H Vibration Camp Canvas and Hunter Cowhide, Haut à Courroies Cosmos Bags in Togo Calfskin, Birkin Sellier 35 Bag in Natural Cowhide, Musardine Bag in Panama Straw an Epsom Calfskin, Étrivière Shoulder Bag in Dynamo Tech Knit and Hunter Cowhide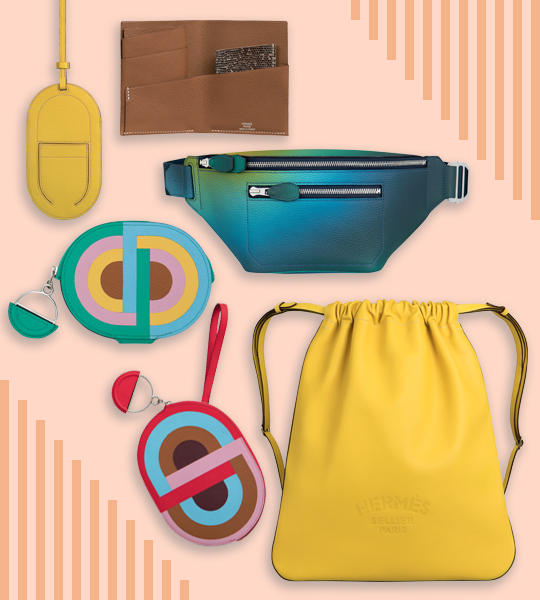 Phone Case in Mysore Goatskin, Wallet in Evercolor Calfskin-Goatskin-Lizard, Card Holder in Mysore Goatskin, Cityslide Cross Cosmos, Pouch in Epsom Calfskin, Bridado Bag in Evercolor Calfskin
Hermes Objects Spring Summer 2019 tersedia secara resmi melalui Hermes Indonesia (Masari Group).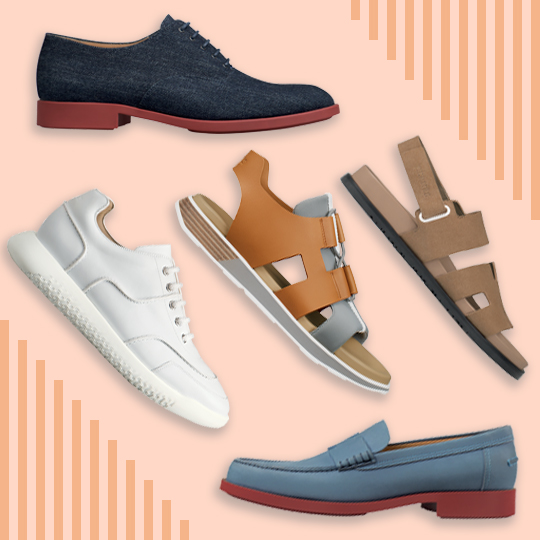 Derby in Denim Canvas, Sneaker in Calfskin, Sandal in Technical Canvas and Calfskin, Sandal in Suede Calfskin, Loafer in Nubuck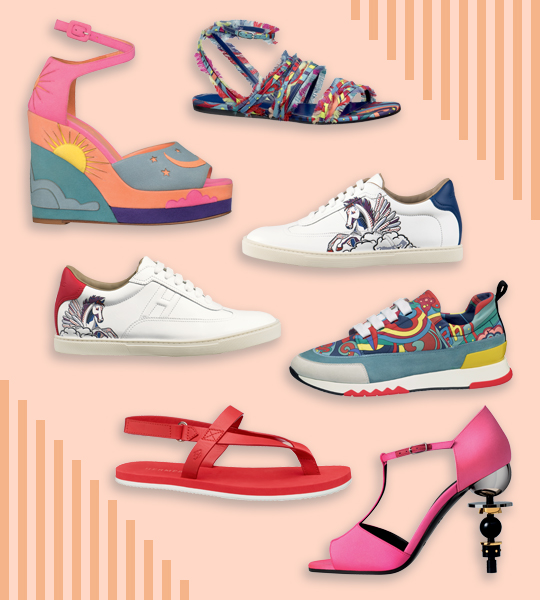 Sandal in Suede Goatskin, Sandal in Printed Silk, Sneaker in Printed Calfskin, Sneaker in Printed Technical Canvas and Suede Goatskin, Sandal in Calfskin, Sandal in Silk Satin
Secara konsisten, Hermes menampilkan pilihan kualitas kulit terbaik ataupun fabric yang premium dengan desain yang mumpuni dan disertai keterlibatan pengrajin dengan ketrampilan tangan tingkat tinggi. Koleksi Hermes terbaru ini memang layak diapresiasi dan dipuji.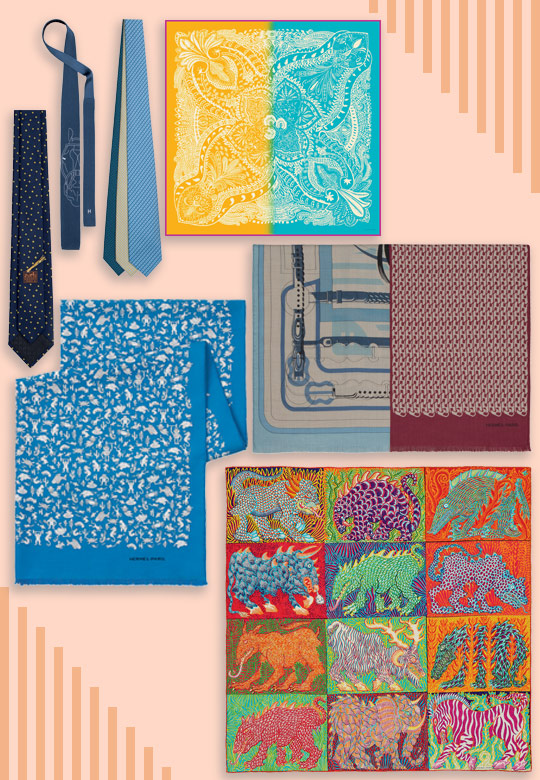 7 cm Tie in Heavy Silk, 6 cm Tie in Embroidered Silk Kint, 8 cm Ties in Heavy Silk Twill, Le Jardin de la Maharani Scarf 100 in Silk Twill, Printed Scarf in Cotton and Silk, Scarf in Cashmere and Silk, Sweet Dreams Scarf 100 in Wool and Silk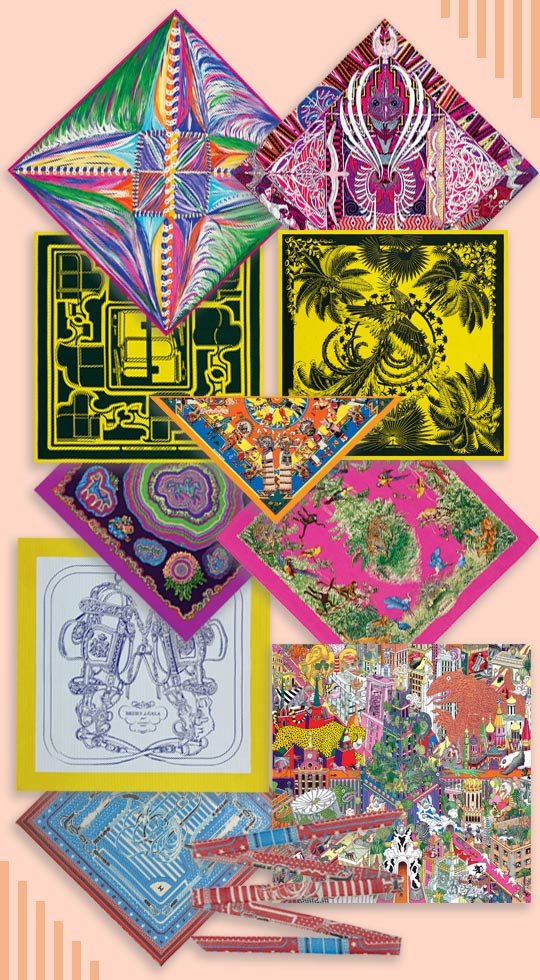 Larubizànà – Le Bouclier de la Beauté Giant Scarf 140 in Plum Twill, Kawa Ora Scarf 90 in Silk Twill, Les Coupés and Mythiques Phoenix Tattoo Scarves 70 in Figured Silk, Kachinas Giant Triangle in Silk Twill, Pierres et Cristaux and Équateur Wash Scaves 90 in Silk Twill, Brides de Gala Eyeliner Scarf 90 in Silk Twill, Animapolis Scarf 90 in Silk Twill, Coaching Disco Bandana and Twillon in Metallic Silk
Let's celebrate Spring/Summer 2019 with Hermes Objects Collection.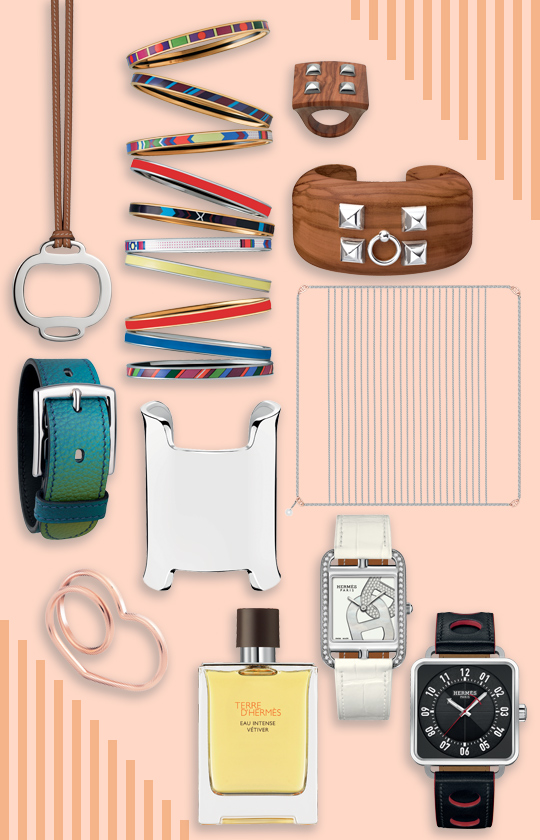 Pendant Necklace in Evercolor Calfskin and Palladium-Finish Metal, Extra-Thin Bracelets in Enamel, Square Ring and Cuff in Olive Wood and Palladium-Finish Metal, Bracelet in Togo Calfskin, Amazones Hermès cuff in silver, Chaînes au Carré Necklace in Silver and Rose Gold, Vertige Cœur Double Ring in Rose Gold, Terre d'Hermès Eau Intens Vétiver, Cape Cod chaîne d'Ancre Watch, Carré H Watch in Steel

Belt in Canvas Strap and Swift Calfskin, Belt in Swift Calfskin, Belt in Canvas Strap and Brushed Metal, Brisa Panama Hat and Twillon in Silk Twill, Panama Hat in Crochet and Grosgrain Ribbon, Panama Cap in Crochet and Brisa Panama, Panama hat in Crochet and Striped Grosgrain Ribbon, Hat in Cotton Twill and Les Léopards Bandana Printed Silk Twill, Hat in Flag Canvas, Hat in Cotton Canvas, Hat in Japanese Canework, Cap in Cotton Twill and Bouclerie Moderne Bandana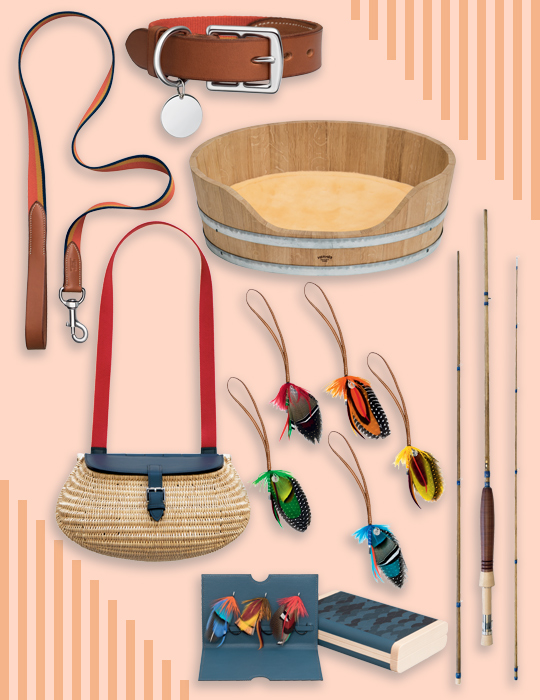 Dog Leash in Rocabar Canvas Strap and Bridle Leather, Dog Collar in Bridle Leather and Rocabar Canvas Strap, Dog Basket in Oak, Creel in Wicker and Swift Calfskin (Wooly Strap), Charms in Feathers and Leather, Fishing Rod in Flax Fibre (Sycamore and Leather), Fly Box in Sycamore and Swift Calfskin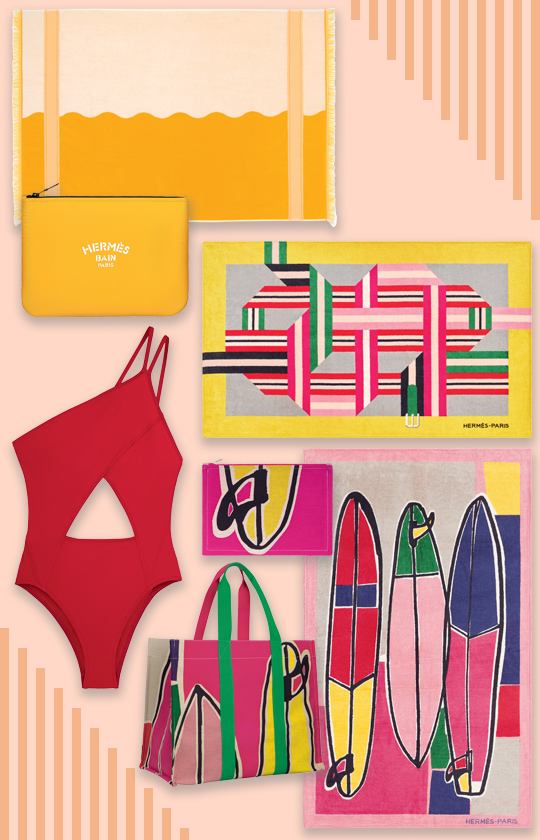 Beach Towel in Cotton and Beach Pouch, Beach Towel in Terry Cloth, Swimsuit in Cotton Jersey, Beach Towel in Terry Cloth – Pouch and Bag in Printed cotton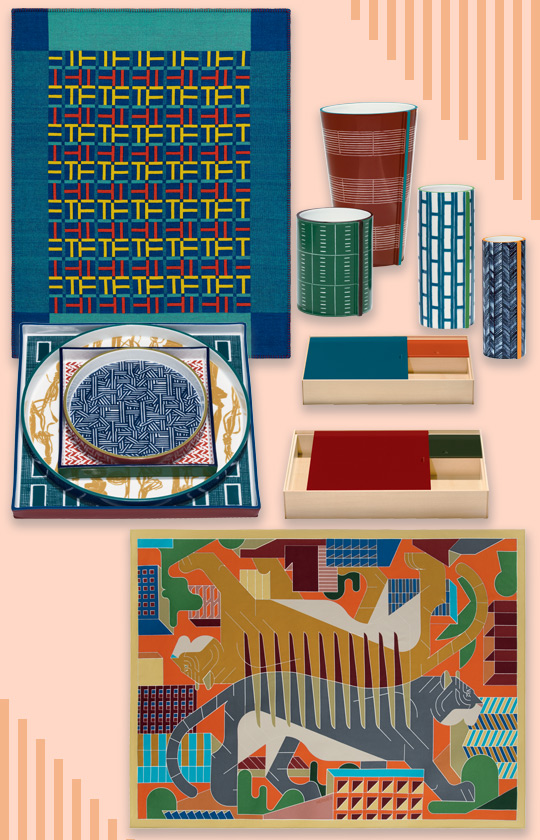 Blanket in Cashmere, Vases and Trays in Porcelain, Boxes in Maple and Lacquer, Printed Blanket in Cashmere